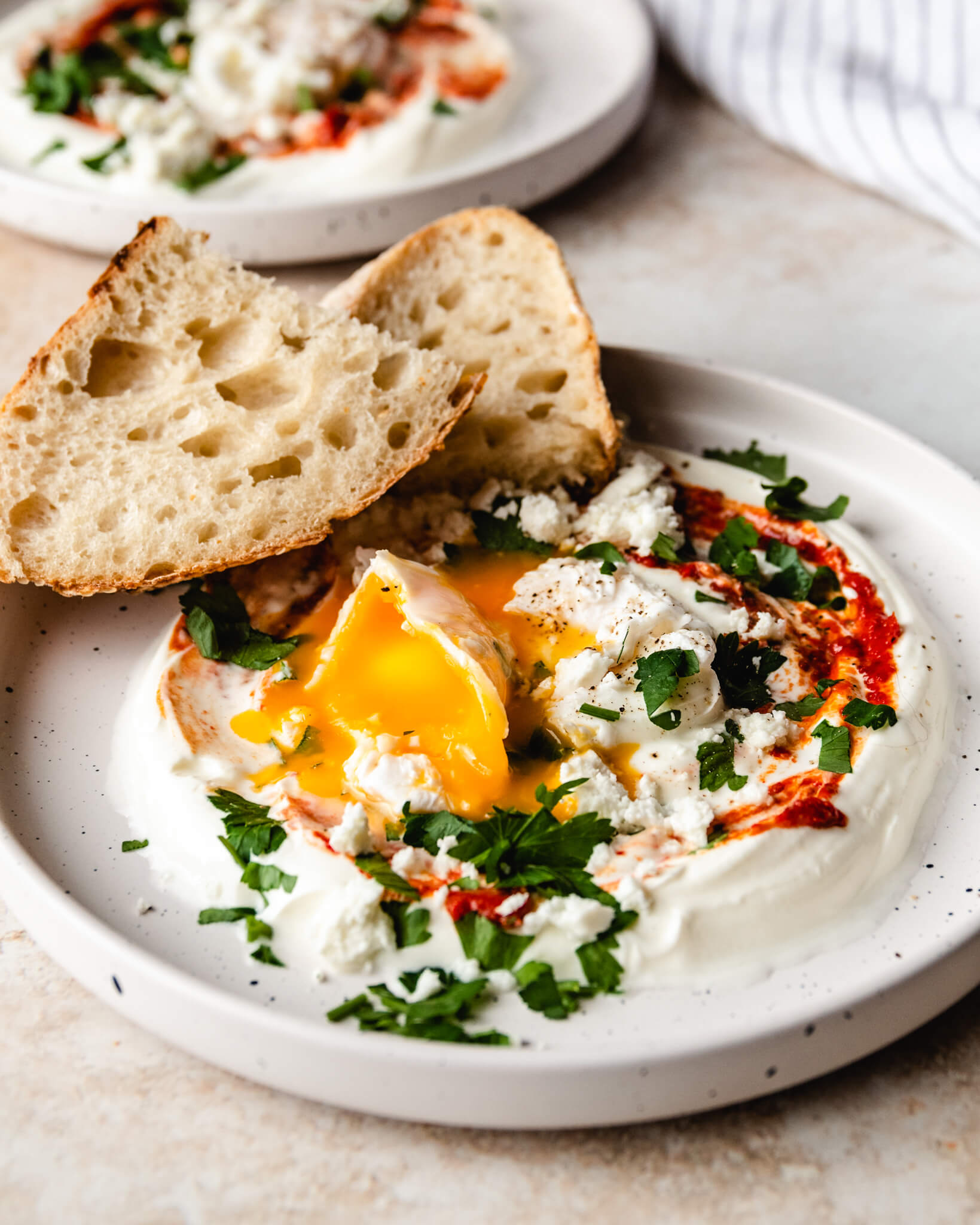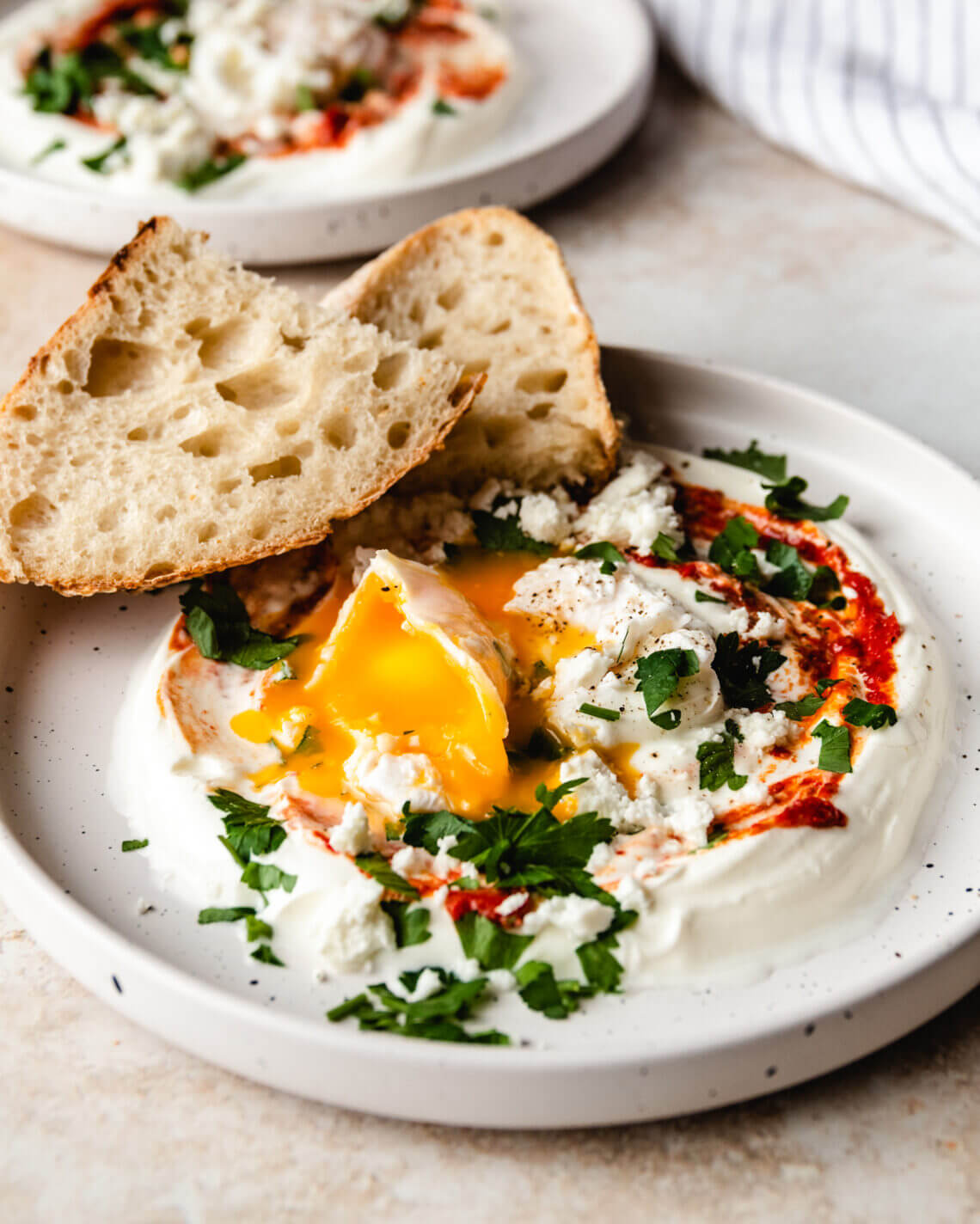 Turkish eggs with yogurt and harissa
This is a bit of a mix between other recipes, but it's so good it deserved a recipe on its own.
Eggs and yogurt
It might feel like a bit of a weird combination, but warm eggs with cold yogurt is a great combination. Also, the yogurt is a great way to cool off the harissa.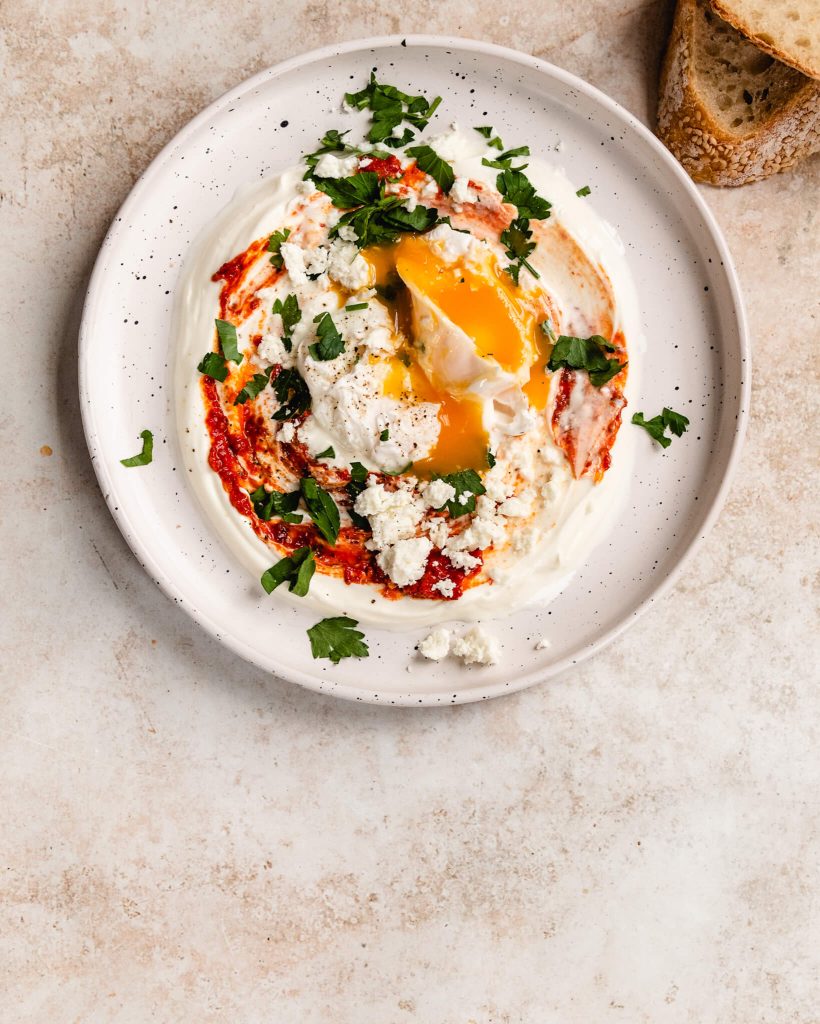 Harissa
This is one of my favorite condiments. It's spicy and herby. You can buy it but you can also make it yourself. Get the recipe over here.
Bread
I served sourdough bread with this because I love sourdough. You can also make pitabread with it. Take a look at my yeast bread recipe or sourbread recipe..
Poached egg
If you don't want to poach and egg you could make this with a fried or soft boiled egg. ALthough poaching isn't that hard. Right here is where I explain how to poach an egg.
Turkish eggs with yogurt and harissa
Turkish eggs with yogurt and harissa
Ingredients
50

grams

Greek yogurt

2

teaspoon

harissa

1

tablespoon

chopped parsley

15

grams

feta, crumbeled

1

egg, poached, boiled or fried

black pepper
Instructions
Divide the yogurt on a plate and place the harissa on top. Swirl but don't mix compeltely so you get little bursts of heat.

Divide the feta and parsley on top of this, place the egg in the middle and season with pepper and salt.

Serve immediately with bread or pitabread