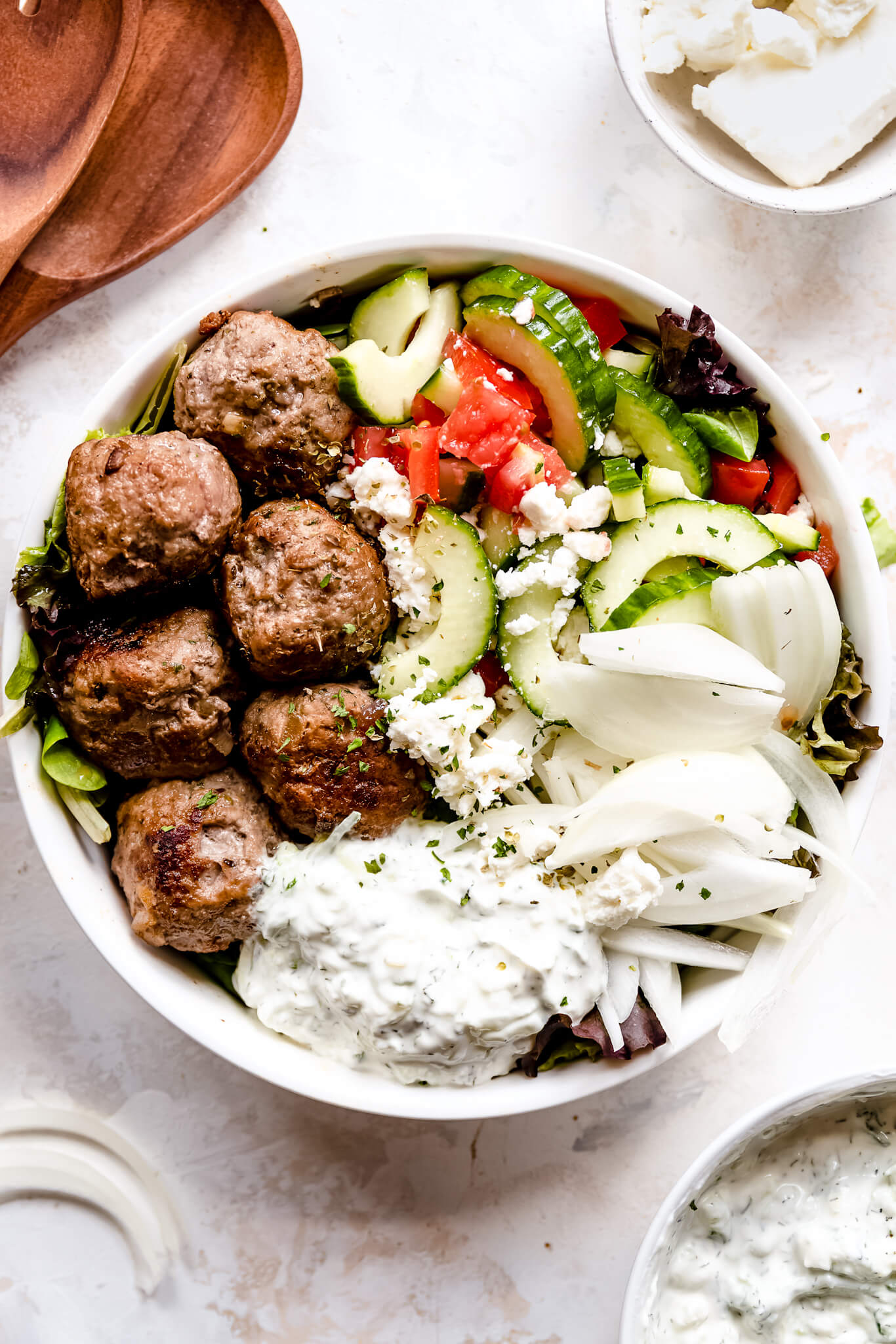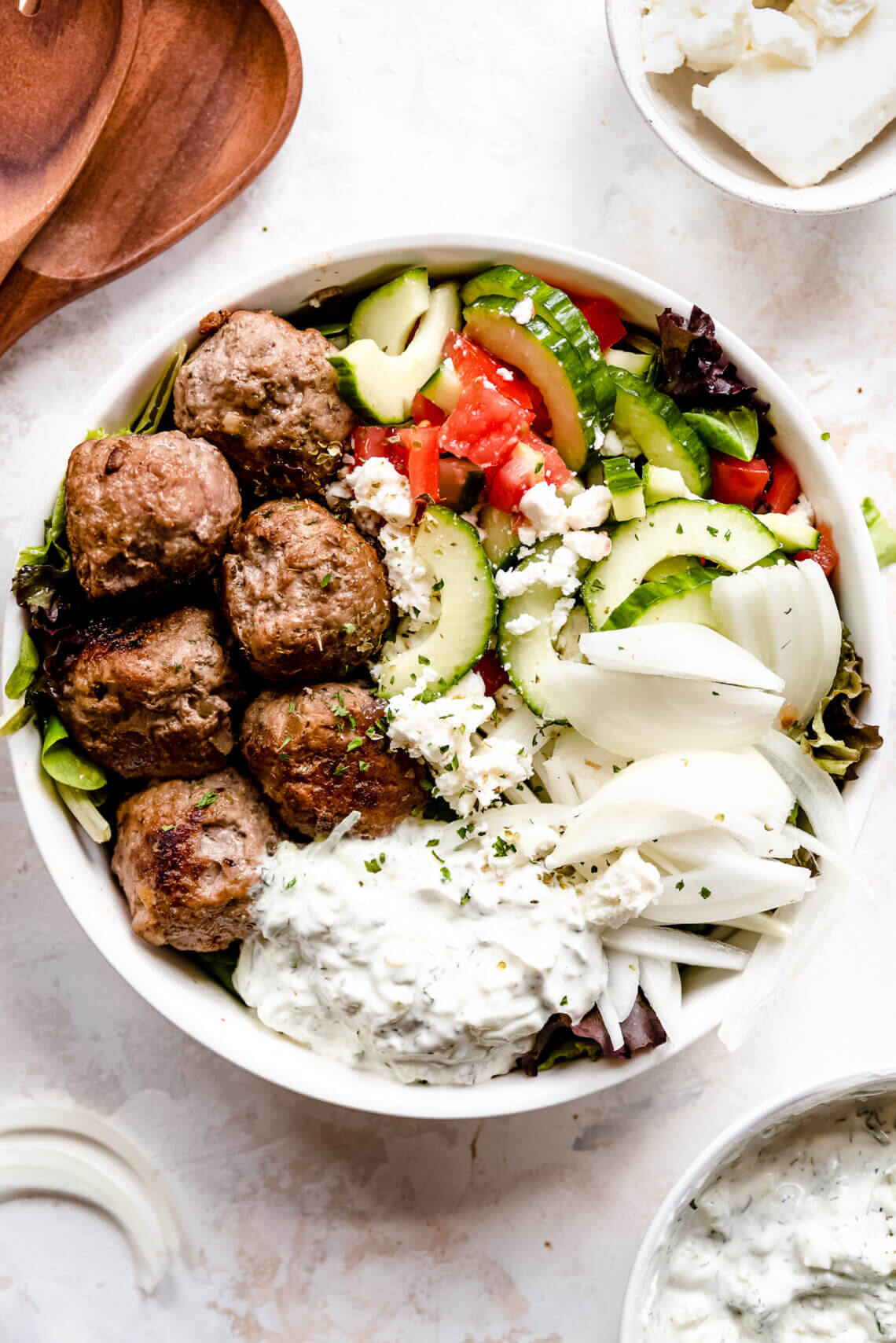 Bifteki normally isn't on a skewer like above but in a burger form.
Bifteki
Sometimes bifteki is stuffed with feta, then it's called bifteki gemisto. That is so good!
I did that with the burger below. Stuffed the ground meat with feta and served it on a burger with lettuce, red onion and tzatziki.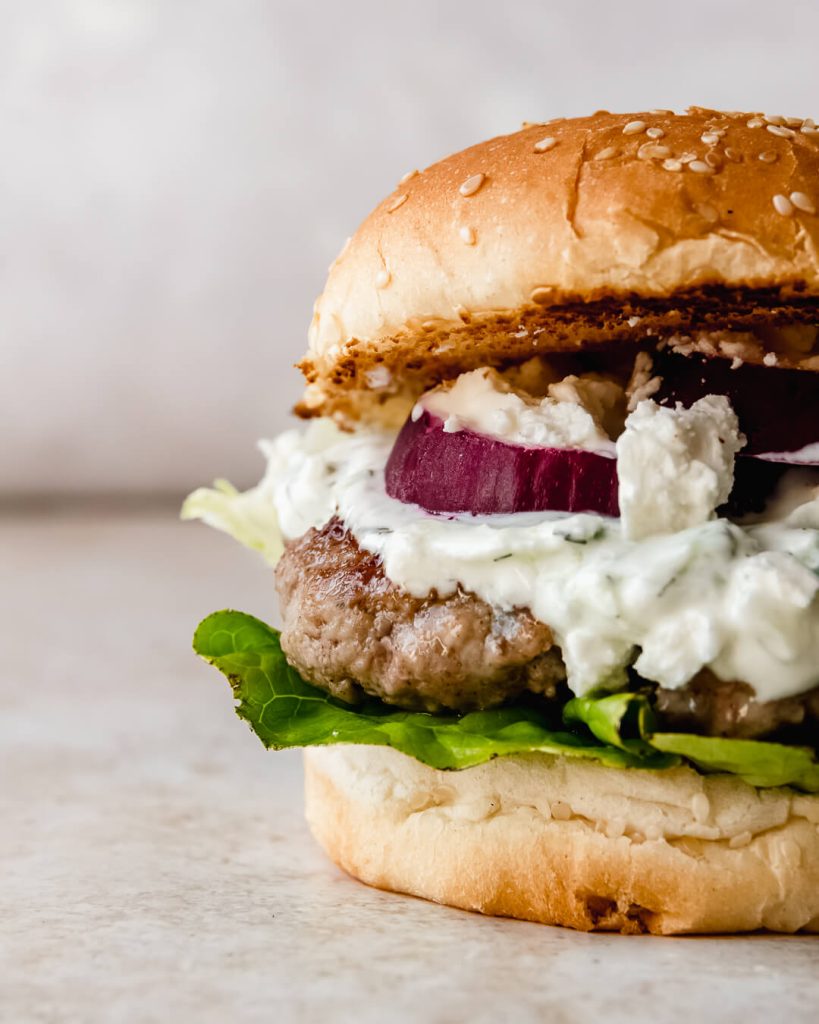 Skewers or burger
You can decide how to eat this, skewers is easy for a bbq for example.
Greek flavours
I love Greek food, the flavours are pure. A lot of the time you use the same ingredients like oregano, parsley and mint. This all goes into the bifteki as well.
Tzatziki
My favourite dip, it goed well with everything, think of courgette fries or lemon potatoes.The recipe, look here,is very easuy. You just need a good creamy Greek yoghurt, grated cucumber, garlic, olive oil and dill.
Pita
If you want to complete your Greek experience you can make the Greek pita's to match. They're baked in a non stick pan and are pretty easy to make. You can find the recipe over here voor een uitgebreide omschrijving. Serveer er dan ook direct versgebakken frietjes bij.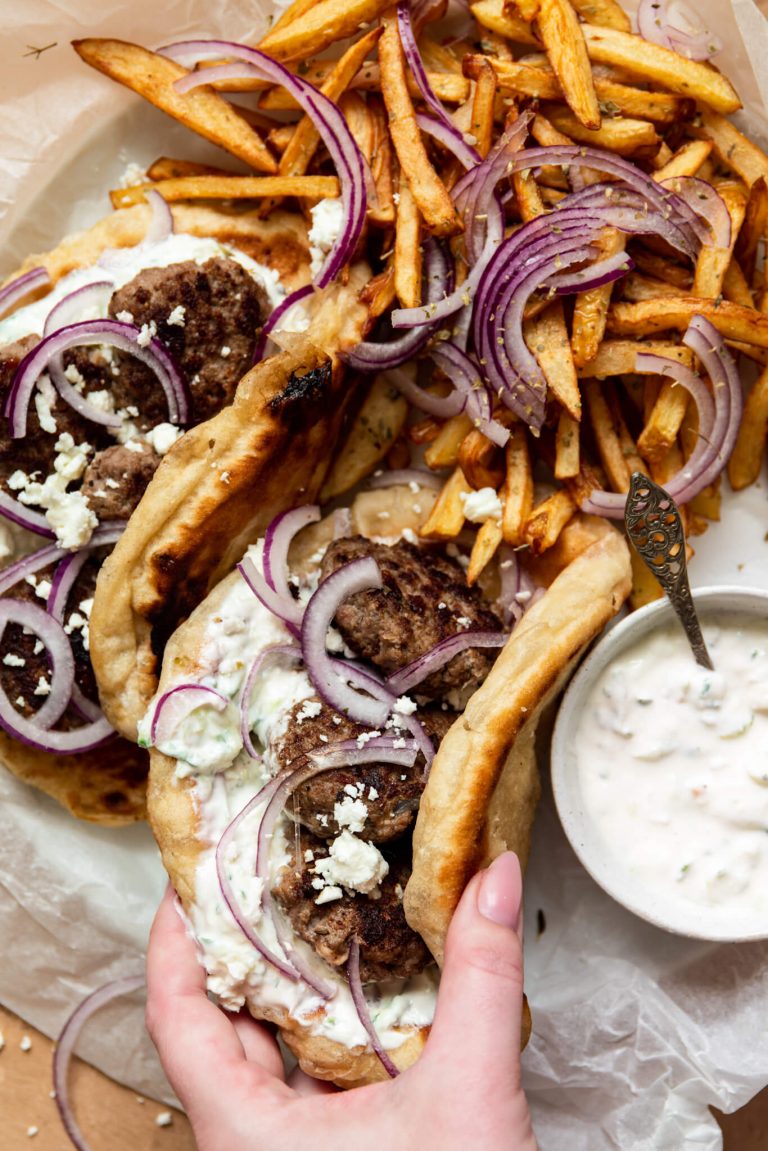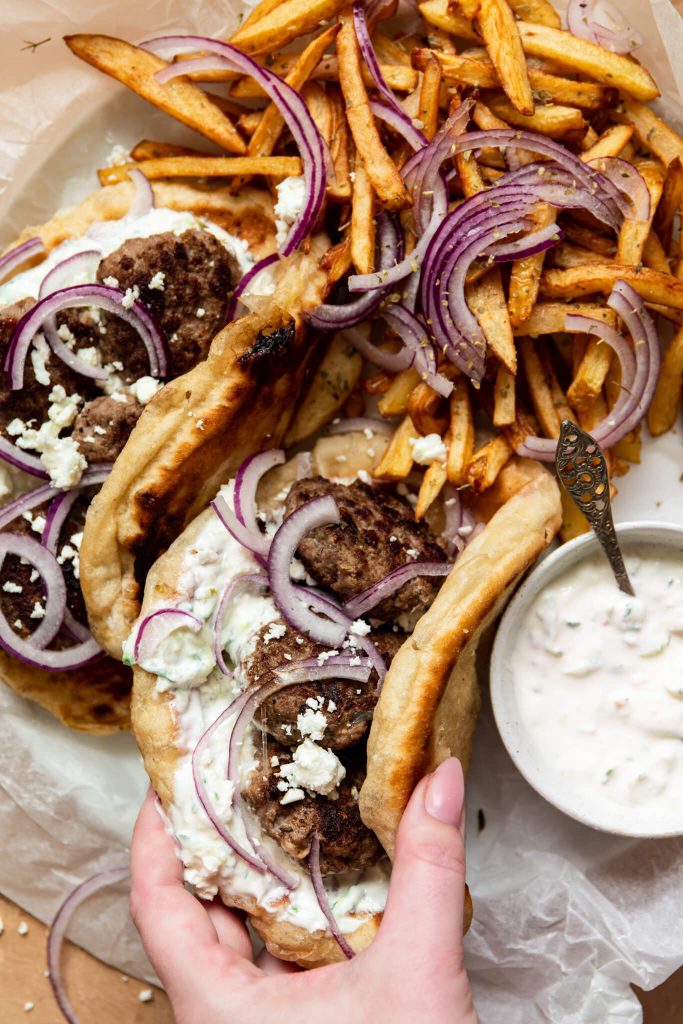 Bifteki
Ingredients
500

grams

ground beef

1

onion (grated)

50

grams

panko

1/2

tablespoon

oregano

1

tablespoon

chopped parsley

1

tablespoon

chopped mint

2

cloves

garlic, chopped finely

pinch

cumin

1

egg, raw

pepper and salt
Instructions
Mix all the ingredients together and let this sit for at least an hour
. I always use plenty of salt because ground beef needs
a lot to really be seasoned well.



Take a handfull of meat and form it around a skewer. Repeat.



Bake until the meat is done.



Serve with tzatziki and or pita.