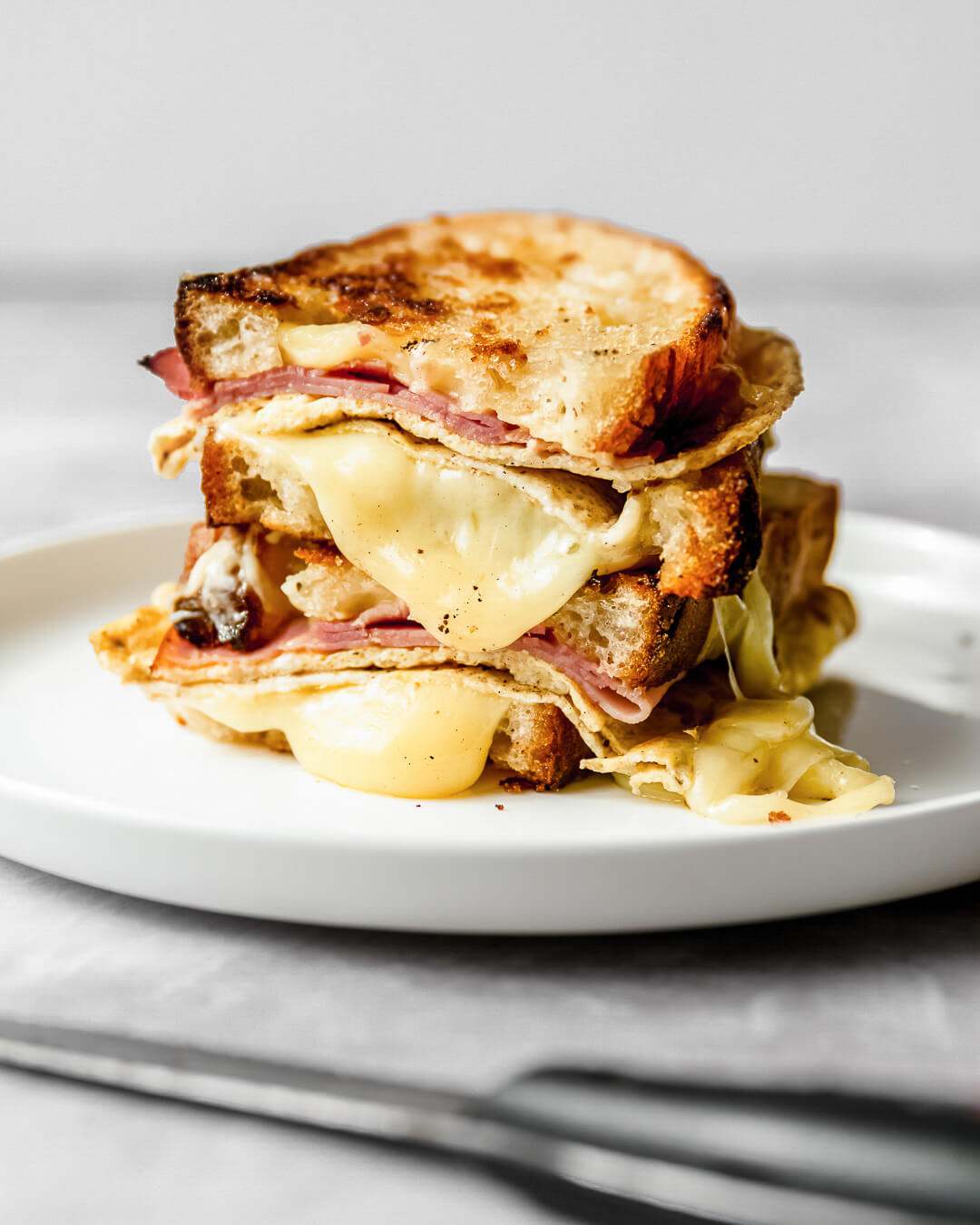 The omelet grilled cheese
No, this isn't a culinary dish but damn it is good! Usually just the one grilled cheese sandwich isn't enough for lunch but two is too much. Because of the omelet this one is just perfect and filling enough.
Grilled cheese
I always make my grilled cheese sandwich in a pan instead of on a grill. Little bit of butter and bake on both sides until the bread is golden brown and the cheese has melted.
The type of bread does a lot for your sandwich. I love sourdough because of the holes in the bread. The cheese just oozes through that. If you want to make your own sourdough, look here for the recipe.
Omelet grilled cheese sandwich
Omelet grilled cheese sandwich
Ingredients
2

slices of

bread

1

egg, raw

1

slice

ham

cheese (use your prefered cheese, I used a matured)

knob of butter

pepper and salt
Instructions
Heat up the half of your knob of butter in a non stick pan. Whisk the egg together with a tablespoon of water, season with pepper and salt. Transfer to the pan and bake your omelet on both sides.

Remove the omelet from the pan and heat up the rest of the butter. Cover both slices of bread with cheese and bake with lid until the cheese has melted. That place the ham and omelet on one slice and cover, cheese side down of course, with the other slice.

This way you know for sure that the cheese has melted. Bake on both sides until the bread is goldenbrown and crispy.