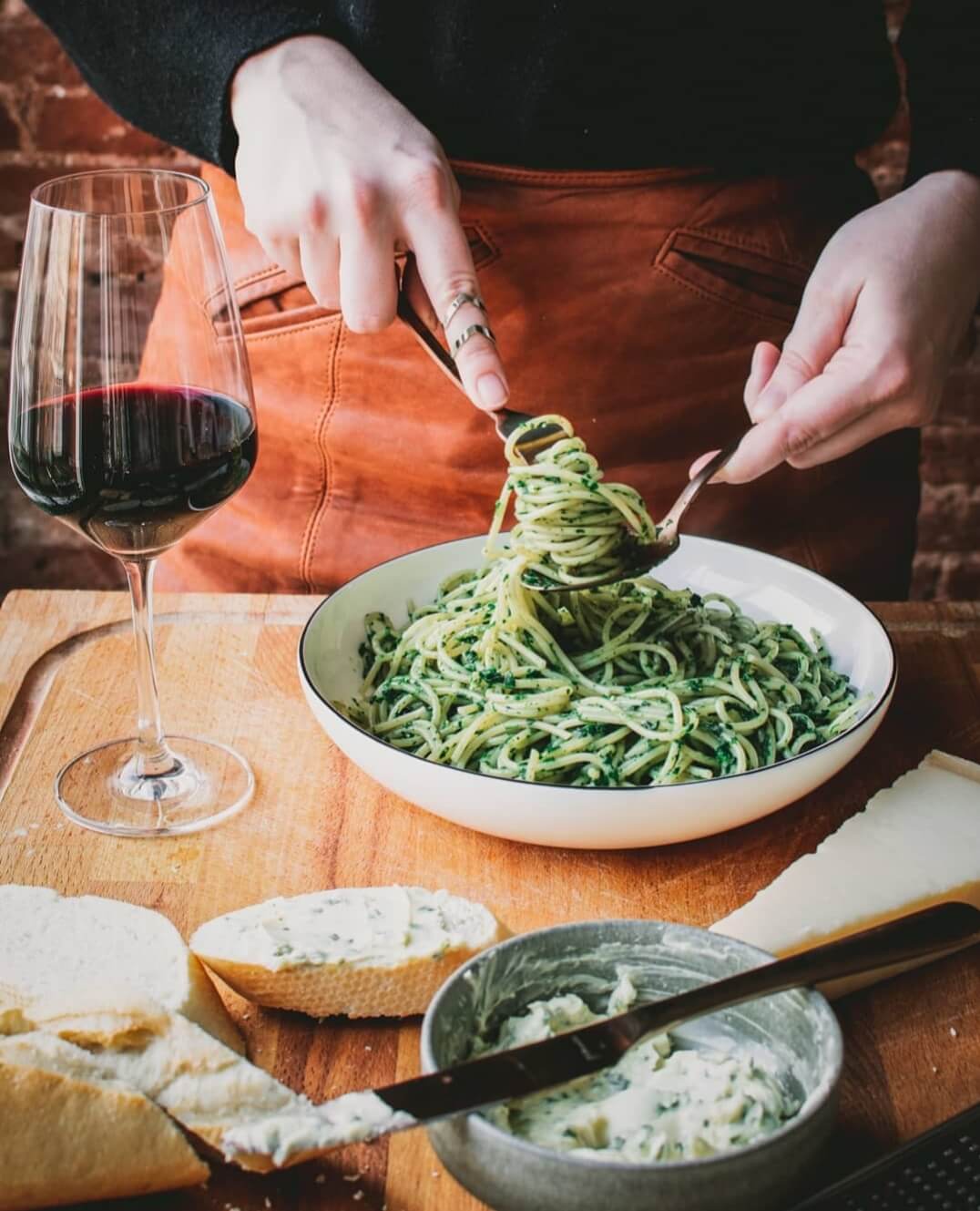 This is a dish I make all the time. It's easy, quick and delicious!
Pesto
Pesto kun je makkelijk zelf maken, kijk here for the recipe.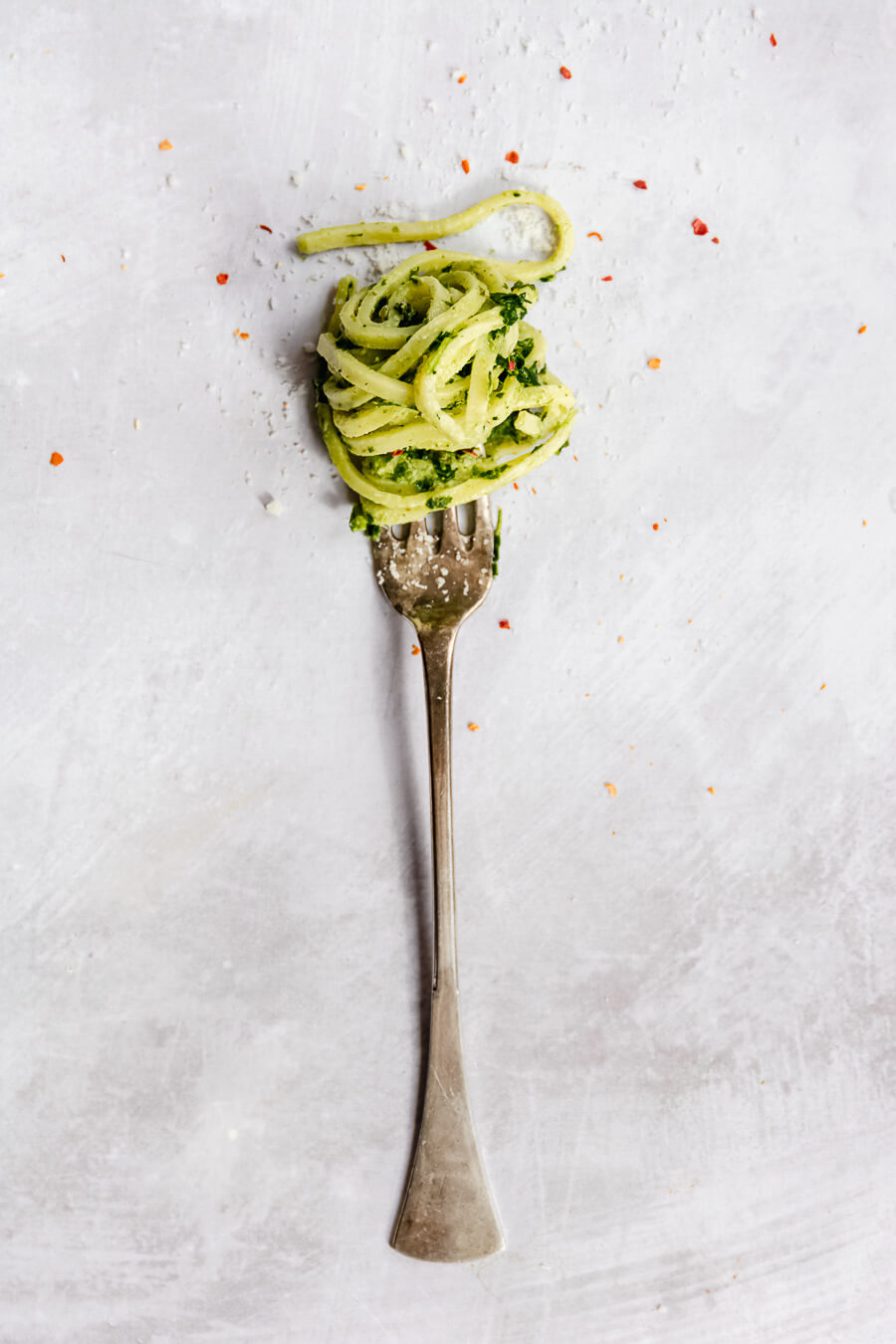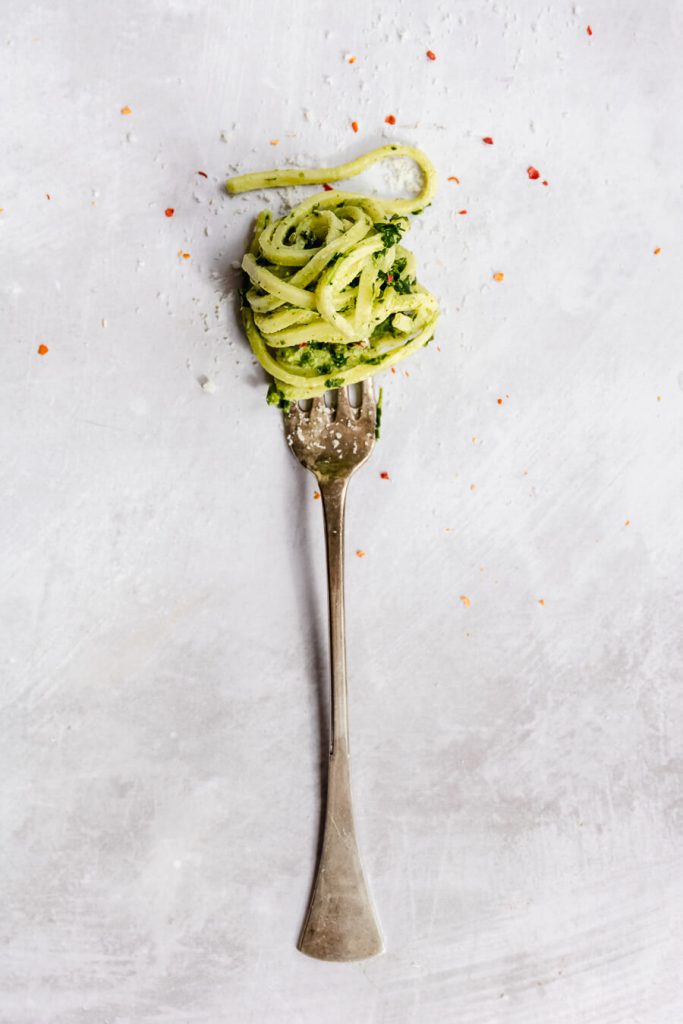 Qick and easy
Like I said, I make this during the week after work. It's just boiling the pasta and whipping up the saucce.
Vegetarian, meat of fish
You can adjust this dish so it's vegetarian but you can also add meat. I really like bacon bits, the saltyness gives it an extra punch. You can also use salmon. If you keep it vegetarian, keep in mind to add some extra salt for optimal flavour.
Pasta pesto
Ingredients
150

grams

spaghetti

200

grams

frozen spinach, thawed

1

onion, diced

1

clove

garlic, chopped

2

tablespoon

pesto

2

tablespoon

creme fraiche

pepper, salt and chili flakes

grated mature cheese

optional: bacon bits or salmon
Instructions
Boil a pot of seasoned water, you want the water to be as salty as seawater.

If you're going to add bacon, fry them up first. If you are using salmon, bake it to your preference.

Heat up a bit of oil and sweat the onion and garlic. Add the thawed spinach (make sure you've pressed out all moisture). Add the cooked spaghetti and optionally the bacon or salmon.

Turn off the heat and mix in the pesto and creme fraiche. Season with salt, pepper and chili flakes. Serve with grated mature cheese.