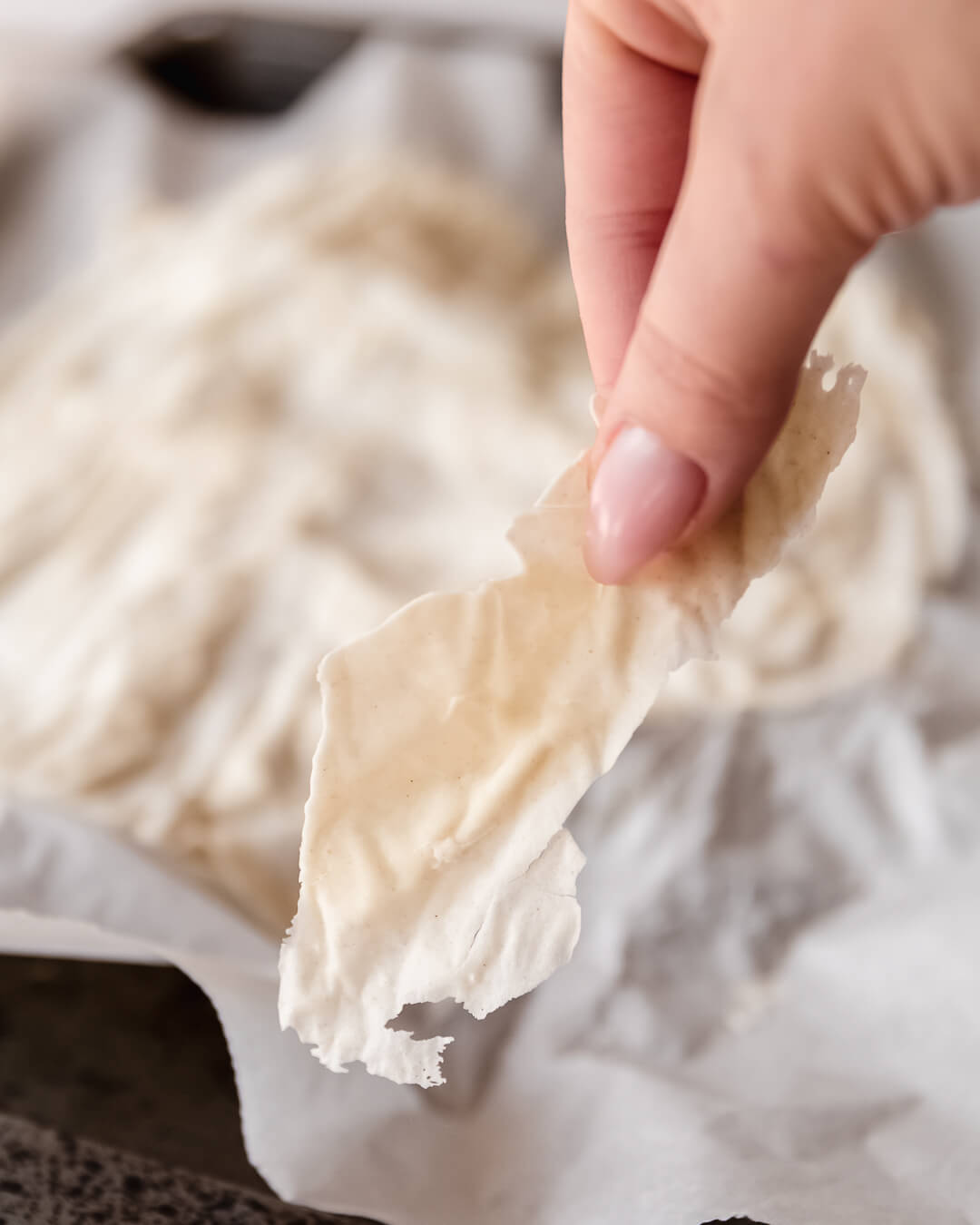 Drying and rehydrating your sourdough starter
There are moments when you don't want to think about your sourdough starter. When you just don't feel like baking or you're going on a holiday. I alwas have a bag if dried starter, just in case!
Drying your starter
It's super easy. Feed your starter as usual and when it's at its peak (about 5 to 8 hours later) pour some on a baking sheet with parchment paper and spread it out as thin as possible. Then let it dry. How long that takes depends on how thin it's spread out. Then you can break it up and grind it into smaller pieces.
How to rehydrate your starter
Now the important part. I use portions of 15 grams of dried starter. I add the dried starter to a jar and add 15 grams (1:1 ratio). Let this sit for 30 minutes until most is rehydrated.
Your total weight is 30 grams, so add 30 grams of flour and 30 grams of water. Let this sit in roomtemp for 24 hours.
Now it's business as usual and just feed your starter with the 1:1:1 ratio. Do you have 75 grams starter on day 2 (a part evaporates so you'll never have 90 grams on day 2), then add 75 grams flour and 75 grams water. Keep doing this until you can feed with the 100 grams/100 grams/100 grams ratio. I use this ratio so I can use 120 grams starter for my bread and after that still have 100 grams left to feed again (again, quite a lot of the water evaporates during those 24 hours).
It usually takes about 3 days before your starter is nice and active again.