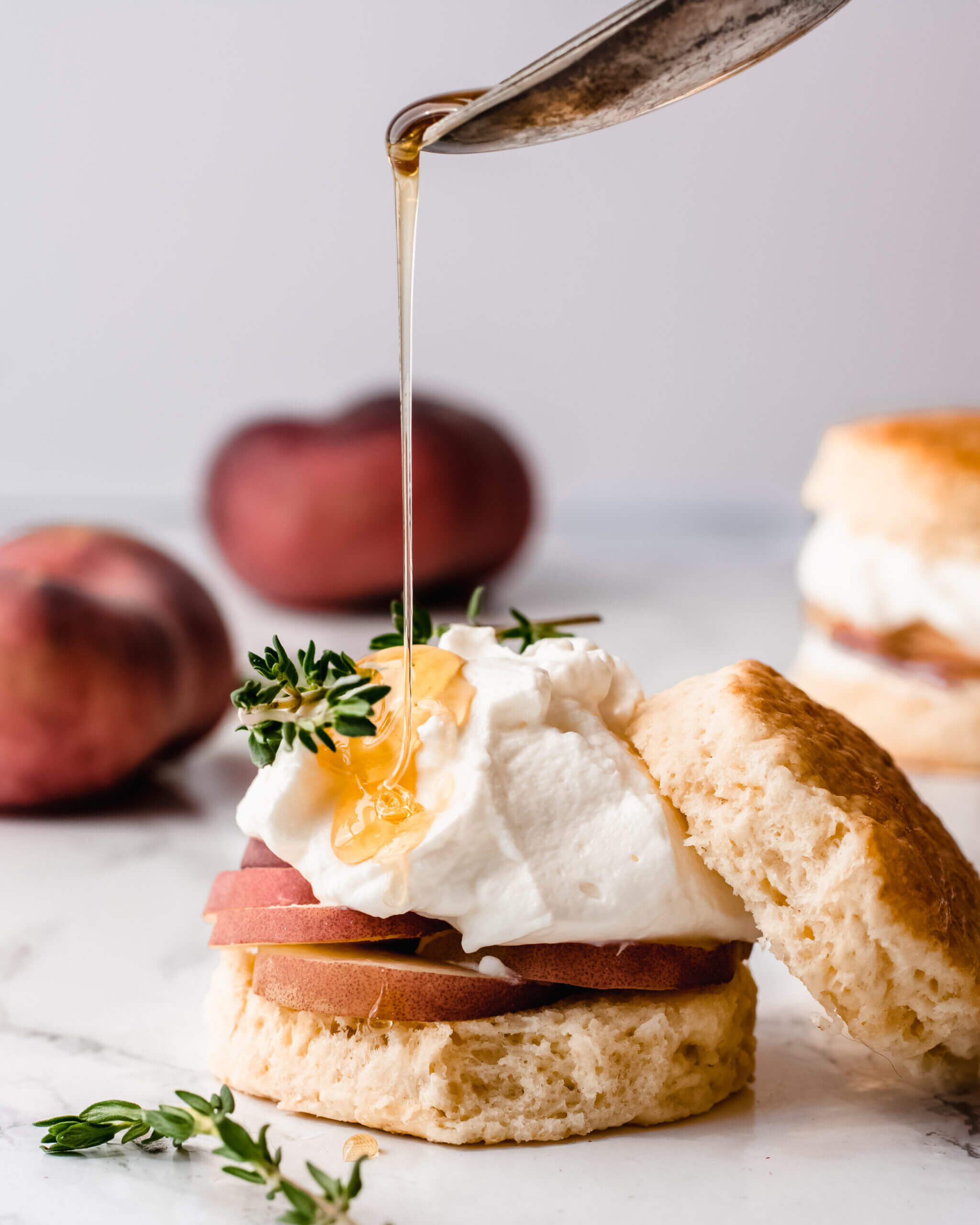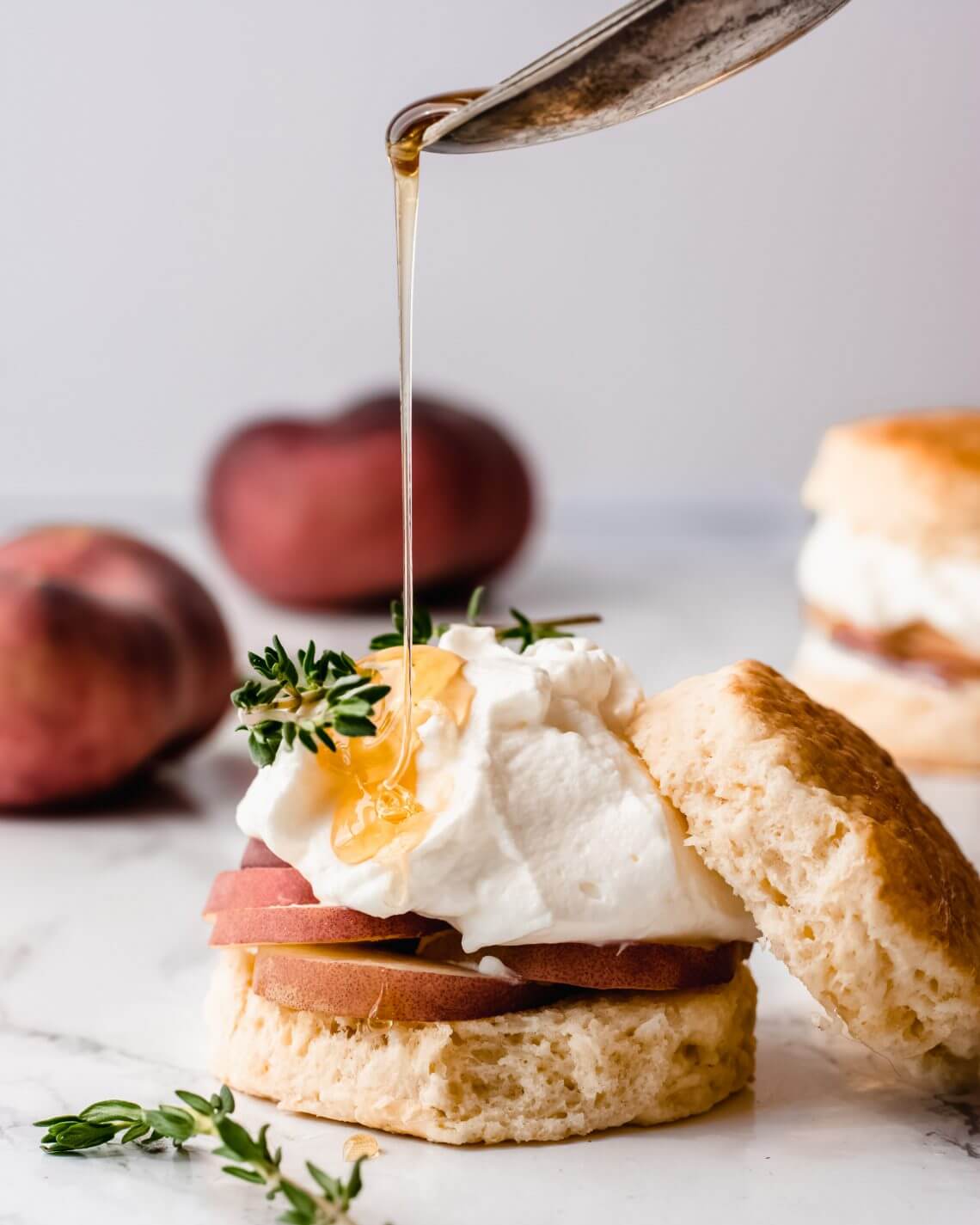 I don't think I have to tell anyone how amazing scones are. The best part? They are super easy to make! You don't have to let them rise so they're done pretty quickly.
Batter
The batter of a scone is a bit peculiar. You have to mix the ingredients until just combined. You don't knead the ingredients with your hands but you cut and mix all the ingredients with a knife. The idea is that by just mixing the dough you'll get extremely flaky scones.
Cutter
A cutter is easy to use but not necessary, you can also use a glass. Just make sure you don't twist the glass or cutter en only press down. By turning the dough will flatten en will have difficulty to rise during baking.
Natural of with fruit
I like em both! I sometimes make regular plain scones and sometimes I put in raspberries. Always use frozen fruit, It'll work a lot easier.
Jam first
I think we're just to always but the cream based product first but in Cornwall, where the scone comes from, you are obliged to put jam on first and then clotted cream. Did you know that clotted cream is super easy to make? Click here for the recipe.
Other toppings
The other day I made scones and topped it off with whipped cream, peaches and honey. Delicious!

Scones
A surprisingly easy thing to make
Ingredients
450

grams

flour

2

teaspoons

baking powder

2

eggs

50

grams

sugar

100

grams

butter

milk
Instructions
Preheat the oven to 220 degrees celcius.

Mix the flower with the butter, baking powder and sugar and mix the butter through your fingers . You want to get a grainy dough.

Mix the eggs in a measuring cup with the milk until you have 300 ml of fluid. Whisk together,



Add to the flour and mix together by cutting a knife through the dough, If you want to add fruit, do it at the last moment. Mix everything until just mixed.

Flower your kitchen counter and roll out the dough until about 1 cm thick. Cut rounds with a cutter or glass.

Put all the scones next to eah other on a baking sheet so the rise up and not fall over. Brush with milk and bake until golden brown, 12 to 15 minutes.

Let your scones cool off and serve with jam, clotted cream, fruit and/or honey.