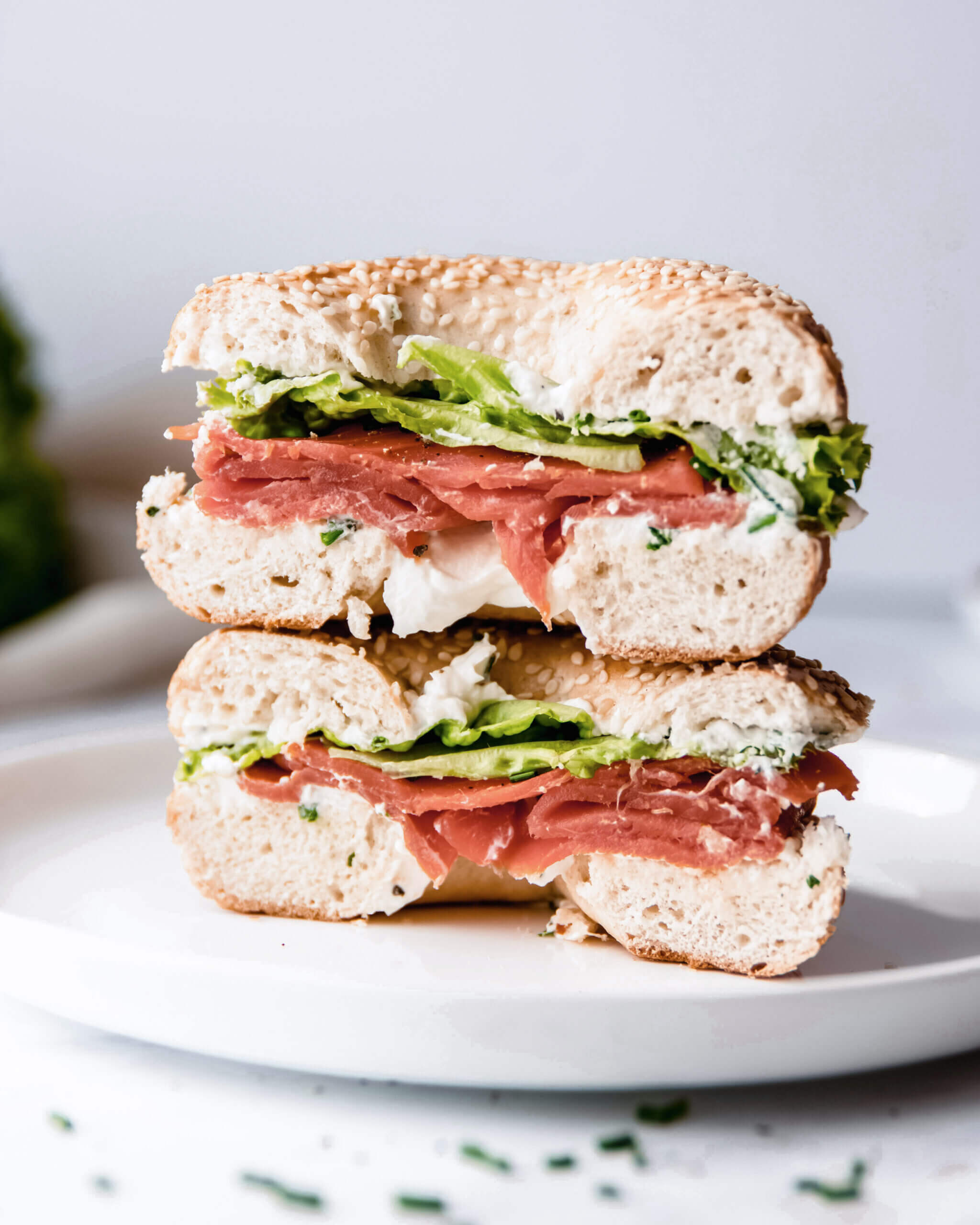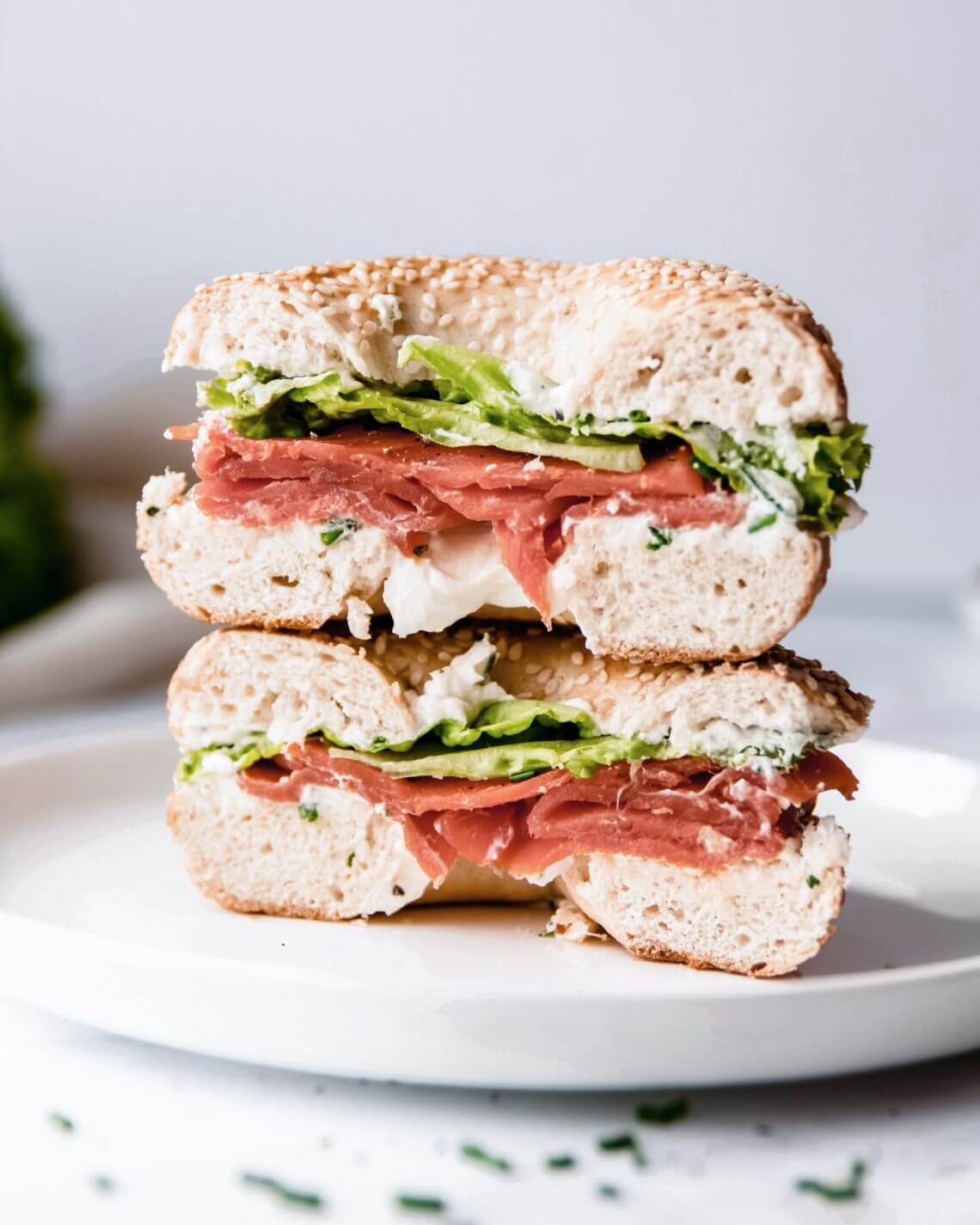 Ik ging vroeger vaak met mijn zus winkelen en dan gingen we bijna standaard lunchen bij La Place en ik nam of een broodje tonijnsalade, daar zat ook appel doorheen en was heerlijk fris, of een broodje met roomkaas.
Er ging altijd veel te veel op één zo'n broodje, maar wat was dat altijd lekker zeg. Ik vroeg me altijd af hoe dat gemaakt werd want deze variant kon je niet in de winkel kopen.
La Place roomkaas
Gelukkig heeft La Place zelf het recept een keertje online gezet dus dan kunnen we het zelf maken! Hier gaat ook nog eens creme fraiche doorheen! Geen wonder dat ik het zo lekker vind!
Deze roomkaas is lekker op een broodje met wat sla, maar ook heerlijk op een bagel met zalm.
roomkaas a La Place
Het makkelijke en snelle recept voor heerlijke La Place roomkaas
Ingredients
120

grams

creamcheese

15

grams

creme fraiche

15

grams

chives

5

grams

parsley

gestampte peperkorrels
Instructions
Meng de roomkaas met de creme fraiche

Voeg de kruiden toe en naar smaak peperkorrels.