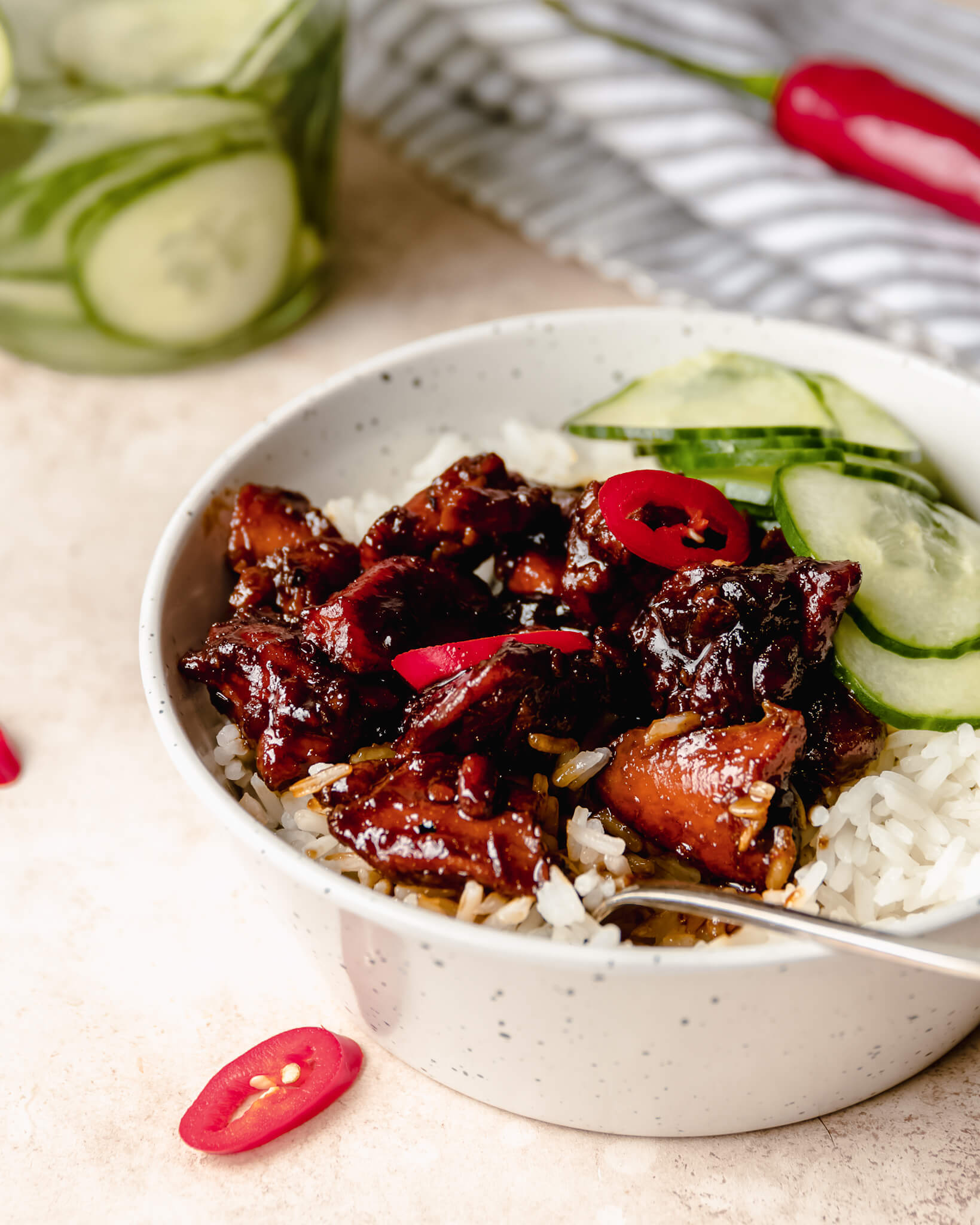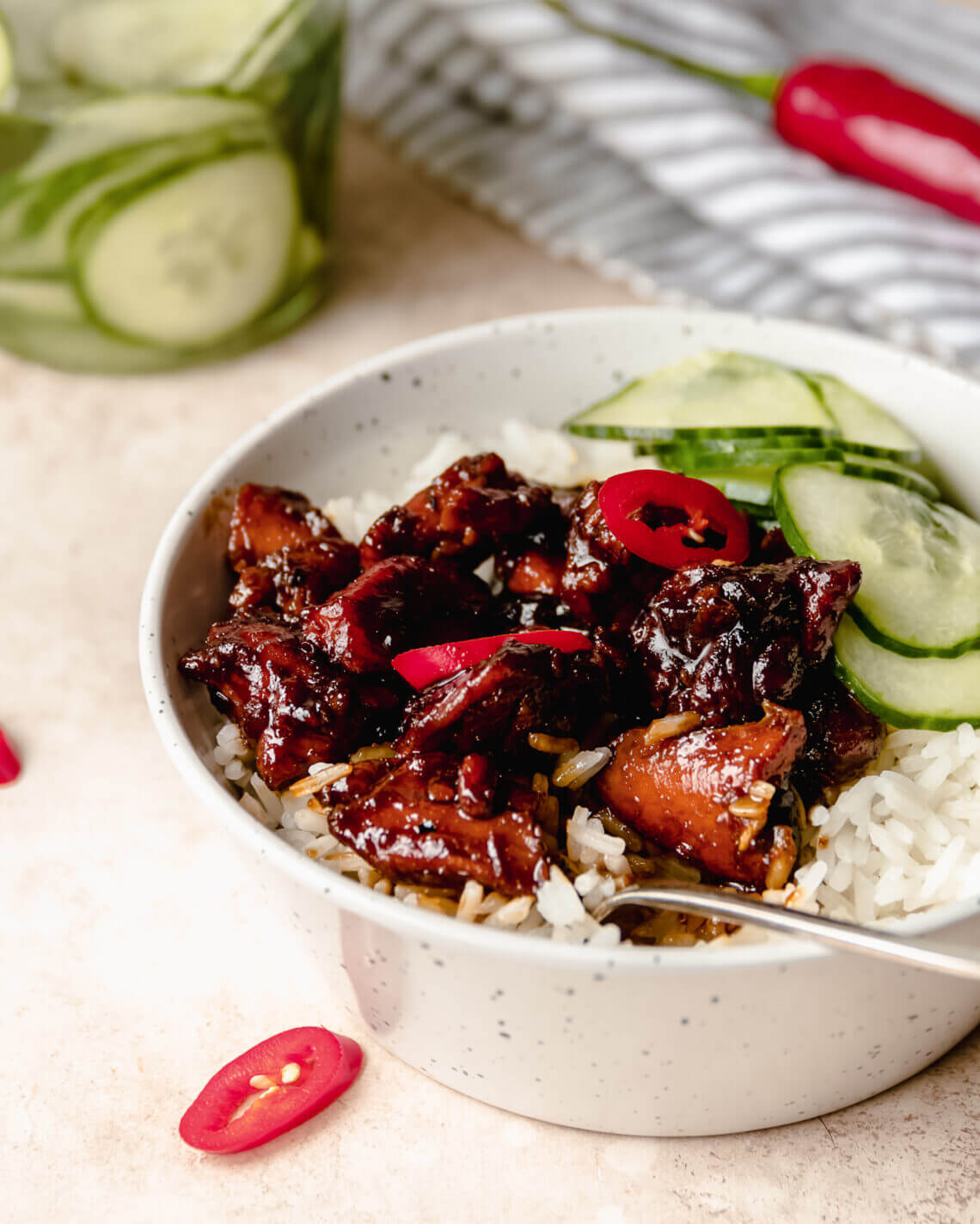 Pittige kip met rijst en komkommer
Ik zeg het wel vaker maar ben dus niet zo dol op kippendij, tenzij gefrituurd of zoals hier dat het een tijdje heeft opgestaan. Kippendij heeft wat meer tijd nodig zodat al die stevigere stukjes ook lekker zijn. Zodra ik moeite heb met een stuk kippendij al doorsnijden hoef ik het niet meer namelijk.
Spicy chicken
Je kunt dit gerecht pittiger maken mocht je dat willen. Ik vond het zo precies goed, er zat een lekker scherp randje aan, maar het was niet oneetbaar. Dat heb je weleens, dat het zo pittig is dat je hele mond gewoon pijn doet.
Komkommer
Ik maak voor mijn komkommer een hele simpele mix van een scheut azijn, eenzelfde scheut water en wat suiker. Ik meet het nooit af, gaat altijd op gevoel en lukt altijd prima.
Bloemkoolrijst
Voor Bart had ik dit geserveerd met bloemkool rijst en dat vond hij heerlijk. Als je een beetje wil letten op je koolhydraten, dan is dat dus ook nog een optie.
Pittige kip met rijst en komkommer
Pittige kip met rijst en komkommer
Ingredients
350

grams

chicken thigh, cut in cubes

1

teaspoon

coriander powder

1

teaspoon

cumin powder

1/2

teaspoon

garlic powder

1/2

teaspoon

gingerpowder

2

tablespoon

ketjap manis (sweet ketjap)

1

tablespoon

ketjap asin (salty ketjap)

1

tablespoon

sambal badjak

2

tablespoon

water

1

red chili's, sliced

olive oil
Instructions
Season the chicken with pepper and salt. Heat up some sunflower oil and add the coriander, cumin, garlic and ginger. Stir until fragrant and add the chicken.

Bake the chicken until brown. Then add the sambal, the two kinds of ketjap and the water.

Leg een deksel op de pan en laat de kip op laag vuur zo'n 20 minuten sudderen.

Indien de saus al erg ingedikt is na deze 20 minuten, voeg dan nog een eetlepel water toe. Verhoog het vuur en laat de saus inkoken tot deze dik is en aan de kip plakt.

Serveer met witte rijst, komkommer en chili peper.