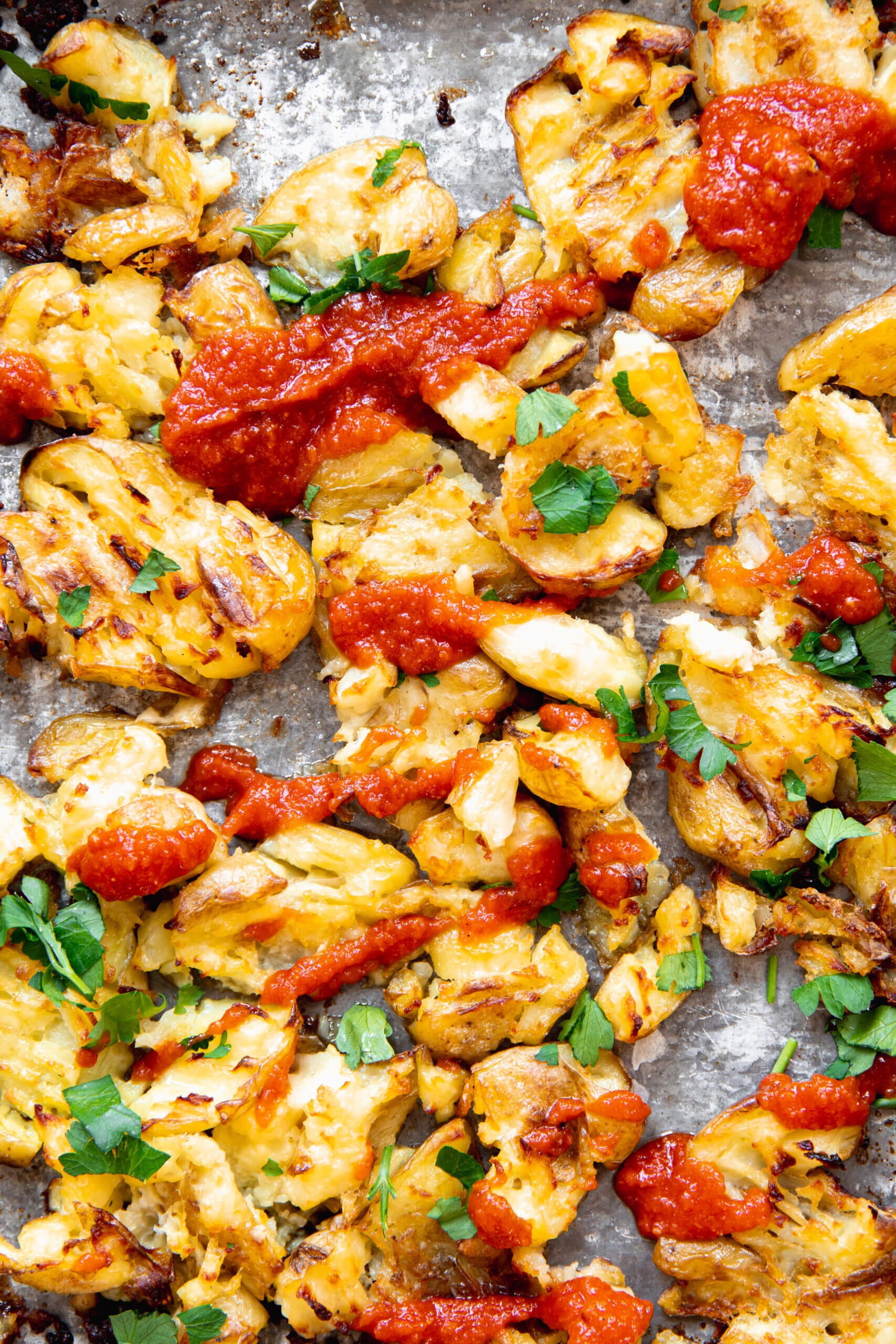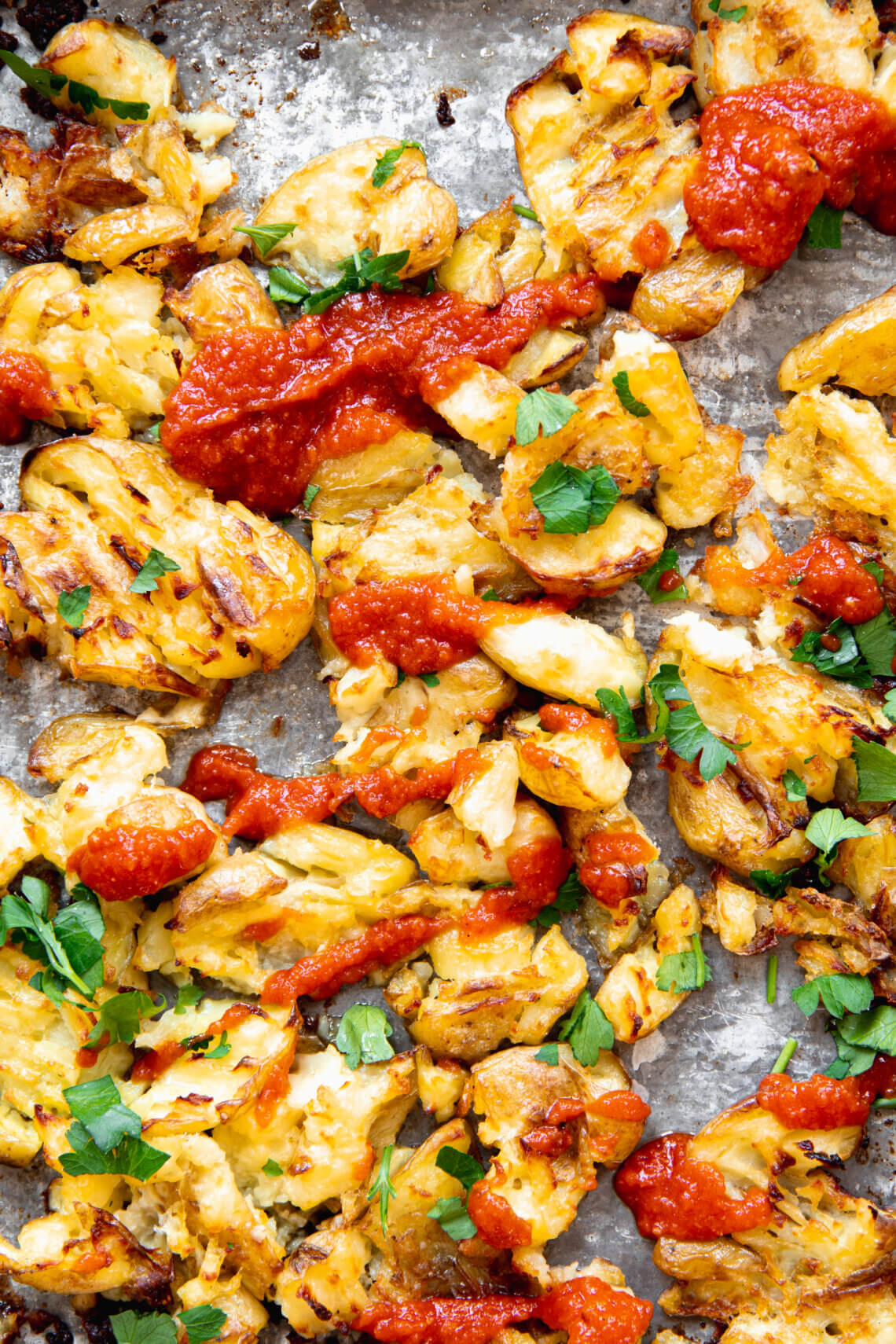 Smashed potato with patatas bravas sauce
I'm not the biggest fan of potato but these are amazing. They're crispy on the outside and soft on the inside.
Smashed potato
It's very simple, you boil small potatoes until cooked. Then smash with a fork, dab with a mix of butter and oil, season with salt and bake until goldenbrown.
You do need to take your time for this becauce even though the potatoes are cooked, it takes quite some time for them to become crispy.
Patatas bravas sauce
For the sauce just puree all the ingredients, then bake in a pot until the raw onion taste is gone. Let it cool off and that's it! It's a very rich flavoured sauce.
Smashed potato with papata bravas sauce
Smashed potato with papata bravas sauce
Ingredients
For the potatoes
400

grams

small potatoes

2

tablespoon

unsalted butter, melted

2

tablespoon

sunflour oil

salt
For the patatas bravas sauce
1

can

tomato cubes

1/2

onion

2

cloves

garlic

2

teaspoon

spicy paprikapowder

1/2

teaspoon

cayenne (optional if you'd like some more spice)

1

teaspoon

salt

1/2

teaspoon

black pepper

1/2

teaspoon

sugar

1

tablespoon

sunflour oil

Fresh parsley
Instructions
Preheat the oven to 210 degrees celcius.

Boil the potatoes until cooked. How long this taked depends on how big they are. Drain and set aside so the steam can evaporate.

Mix the melted butter and the sunflower oil.

Transfer the potatoes onto a baking sheet and smash with a fork. Dab with the butter/sunflour oil and season with salt.

Bake until goldenbrown and crispy, about 30 to 40 minutes.

For the sauce, puree the tomatoes, onion, garlic, paprikapowder, cayenne, salt, pepper and sugar to a smooth sauce. Heat up the sunflour oil and let the sauce simmer for 15 minutes. Let it cool off.

Serve the potatoes with the sauce and garnish with fresh parsley.