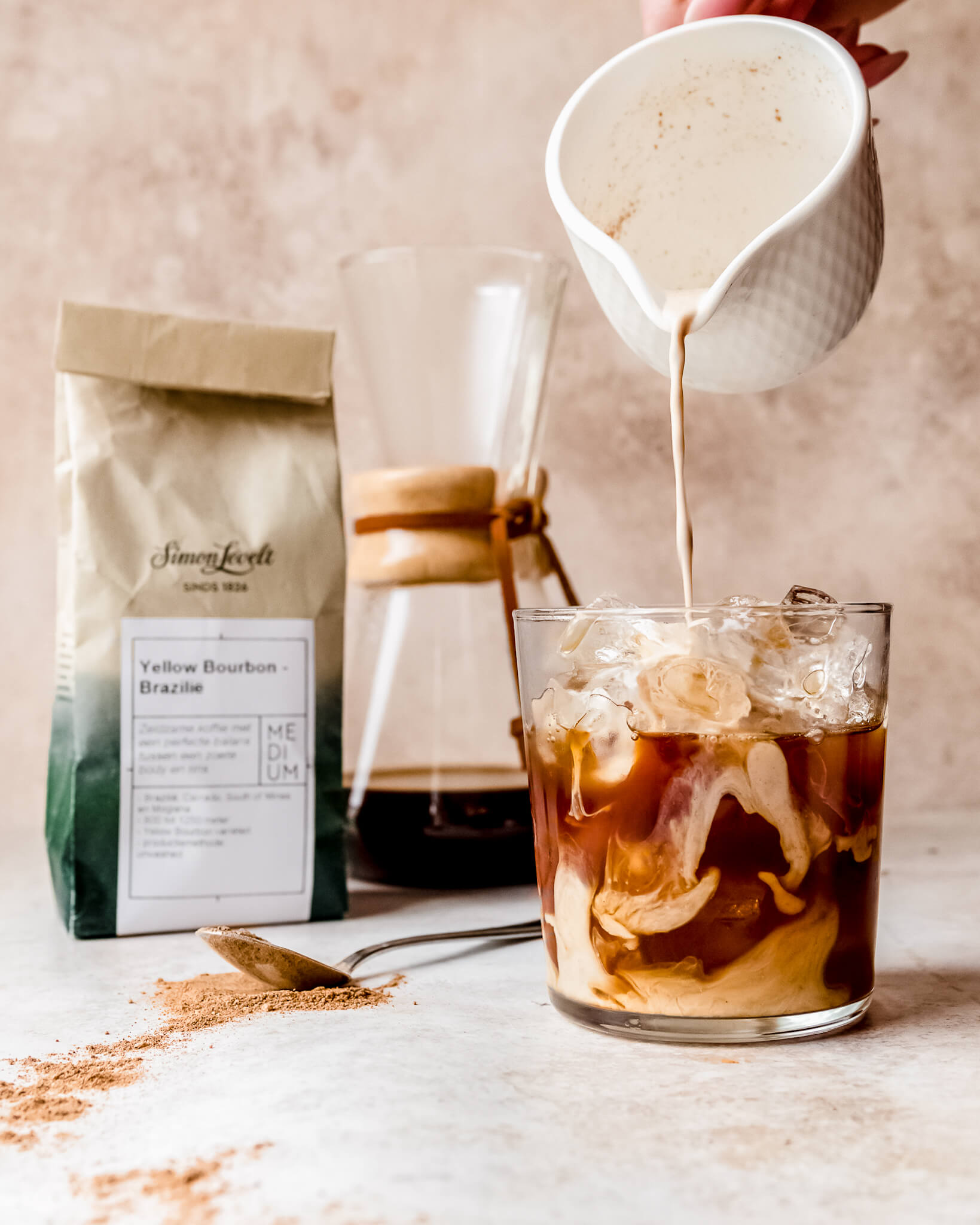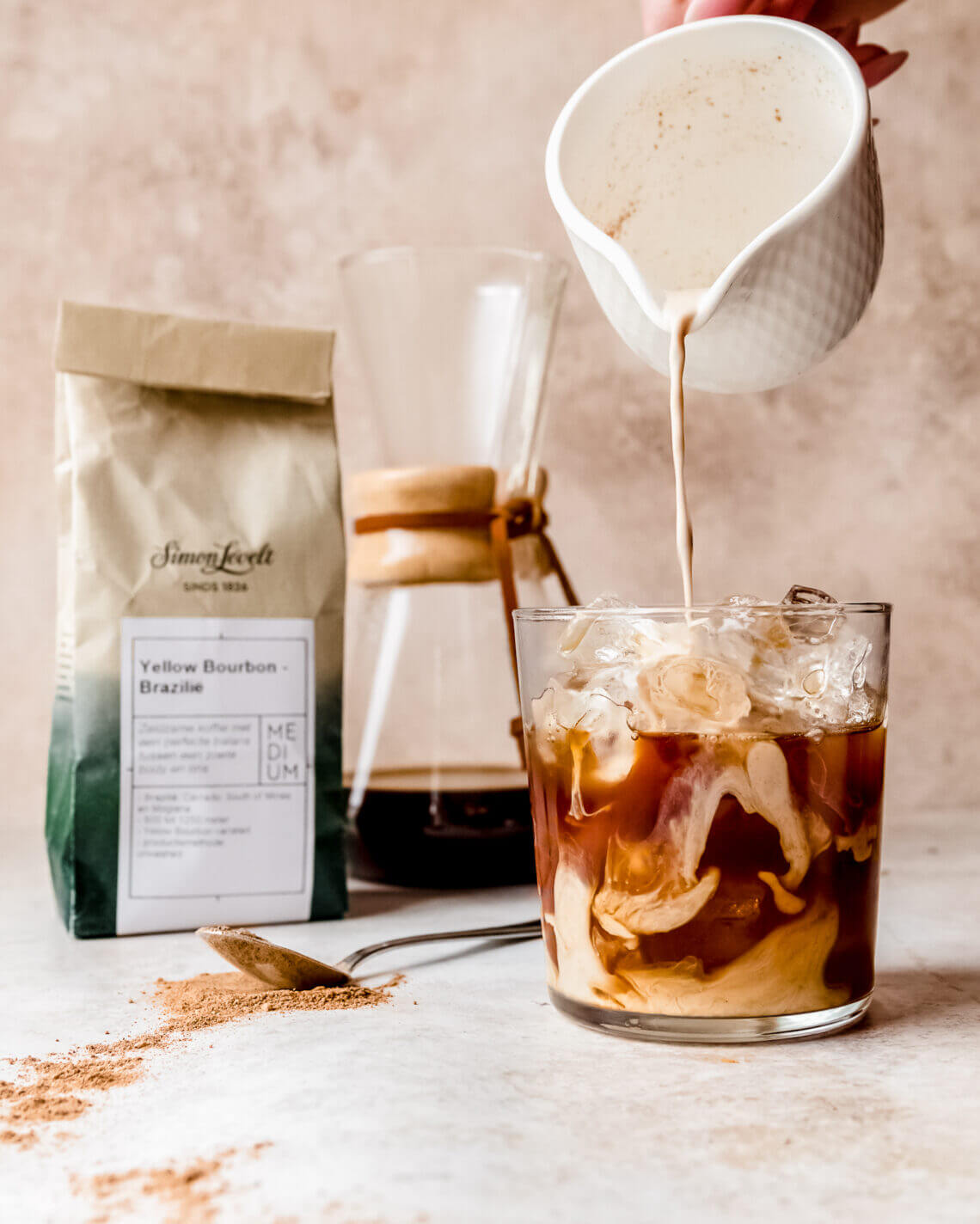 This drink is a combination between a chai latte and an iced coffee. You'd might think that this doesn't work together but it does!
Chai
You can choose to make your own chai mix. For 1 jar you need to combine:
2 teaspoons of gingerpowder
2 teaspoons of cinnamon
1 teaspoon of clove powder
1 teaspoon of nutmeg
1 teaspoon of cardemon
1 teaspoon of allspice
Add 1 tablespoon in a teafilter bag and put this in the hot milk until you have a nice smelling mixture. You can also use a premade mix, like this chai tea,add this to a filter bag again.
Coffee
Make a string coffee for this iced coffee. You can choose to ad an espresso but I don't like the bitter taste of espresso. I prefer to make a stonger coffee with my slowdrip coffeemaker and favourite coffee, the Yellow Bourbon . Just add more coffee than usual to make it stronger.
If you don;t know how to use a slowdrip coffee maker, then take a look at the recipe over here where I explain how.
Dirty Chai iced latte
Dirty Chai iced latte
Ingredients
2

tablespoon

chai tea/spices

2

tea filters

400

ml

milk

100

ml

strong Yellow Bourbon coffee

ice cubes

optional: Sugar
Instructions
Bring the milk with the chai tea bags to a boil. Turn the heat down and let it cool off (with the teabags in the milk).

Fill to glasses with ice cubes and pour the coffee over the ice. You can use warm coffee, the ice will cool it off immediately.

Pour over the chai latte and serve immediately.
Notes
Do you like a more sweet drink? Then add some sugar to the milk when it is still warm.
Dit is een samenwerking met Simon Lévelt.