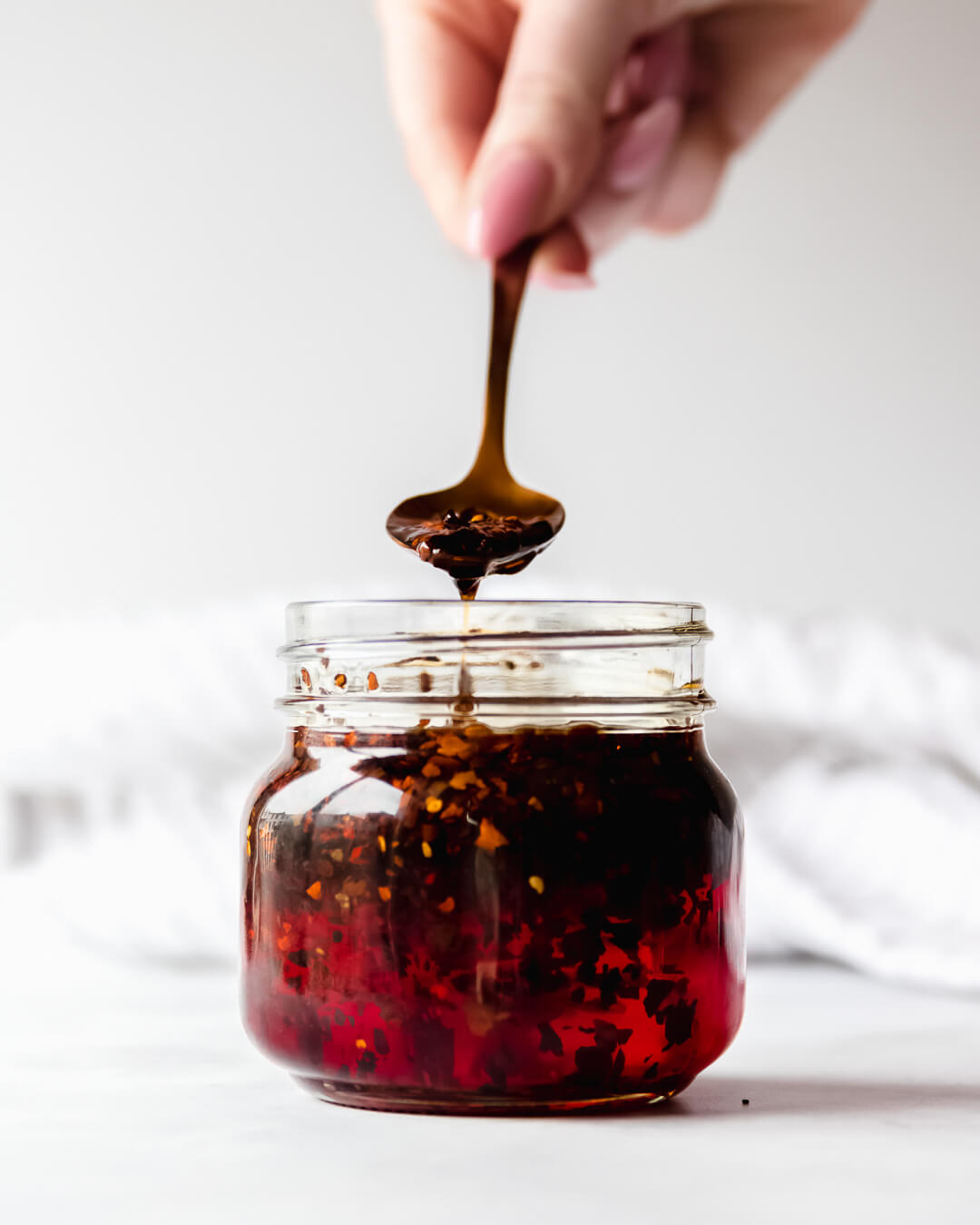 I love to have a bottle of this in the fridge all times. This chili oil is not just oil with a chili in it, no you bake the chili flakes gently.
You heat up the oil to 190 degrees celcius and then add the chili flakes. By baking the chili flakes they loose their spicyness and it becomes more of an umami flavour. It's great with gyoza for instance.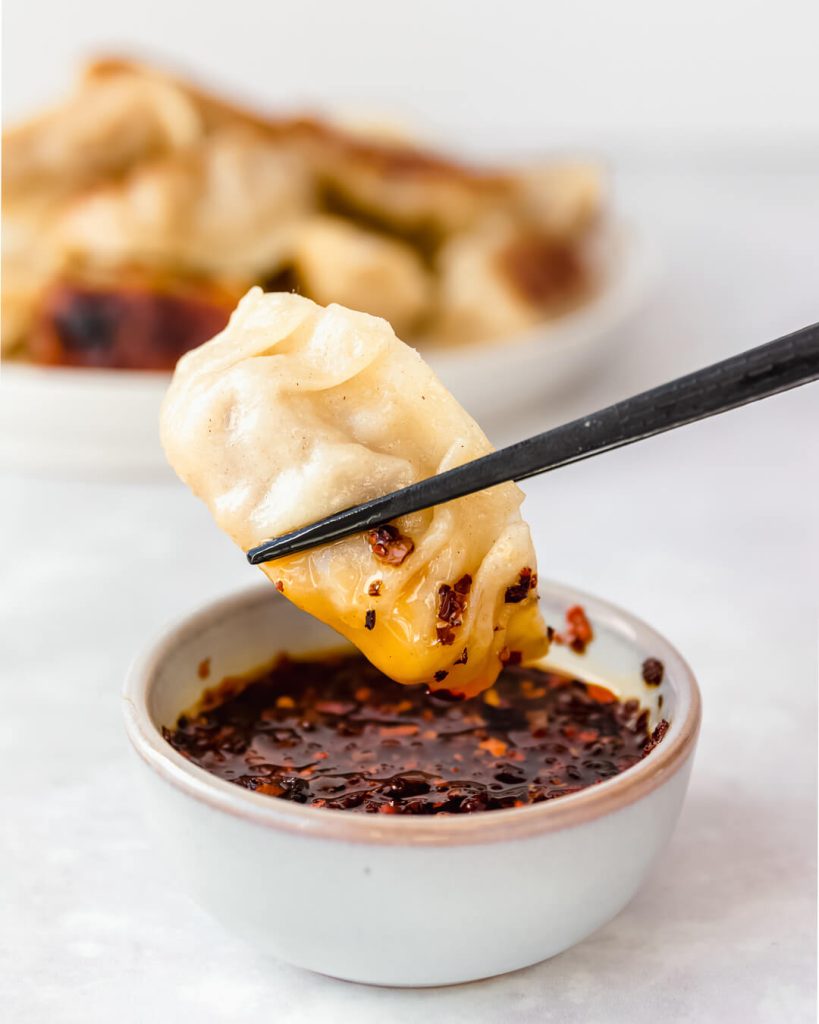 Chili
Try to get your spices at a local Chinese supermarket. It's so much cheaper.
You could get whole dried chili's, just pop them in a foodprocessor first.
Chili oil
Ingredients
250

ml

sunflour oil

30

grams

chili flakes

2

tablespoon

sechuan peppercorns

1

teaspoon

Chinese 5 spice

1

stick of cinnamon
Instructions
Heat up the oil together with the peppercorns and cinnamon stick to 190 degrees celcius and let this simmer for 20 minutes. You want occasional bubbles, no frying!

Haal de peperkorrels en het kaneelstokje er voorzichtig uit. Zet het vuur uit en voeg de chili vlokken en de 5 spice toe. Laat de olie helemaal afkoelen voordat je het overgiet in een pot of fles.