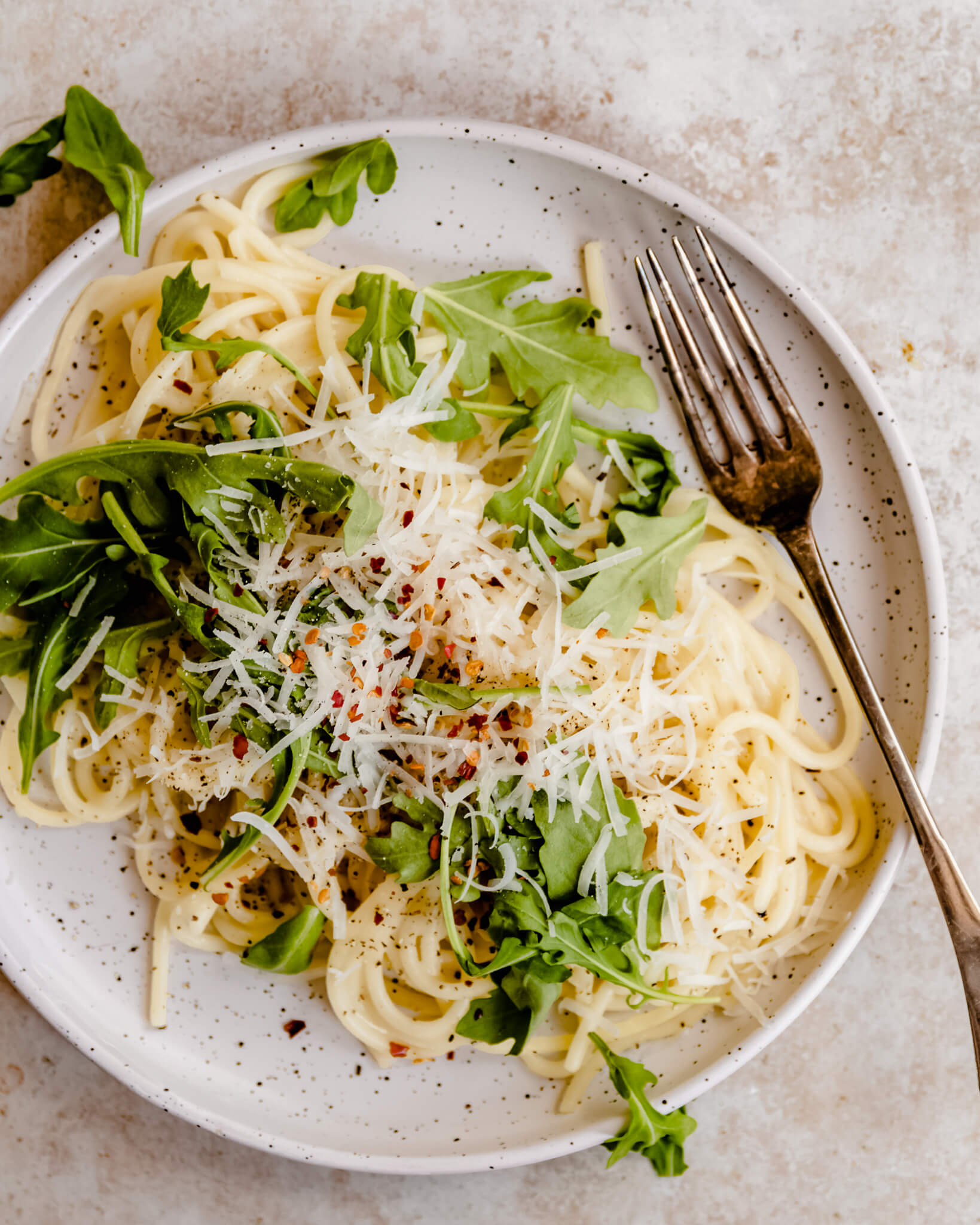 The perfect cacio e pepe is creamy without cream being used. It's only cheese and pasta water, that's it.
The secret of creamy cacio e pepe
The secret is making sure there's a lot of starches in the pasta water, that's what makes the sauce creamy.
But how do you do that? You firt bring a pan with plenty of water to a boil, add the spaghetti and once the spaghetti is soft you'll drain enough water so that the spaghetti is just onder water. Then season and boil until al dente. The remaining water is very starchy and cloudy, we want that!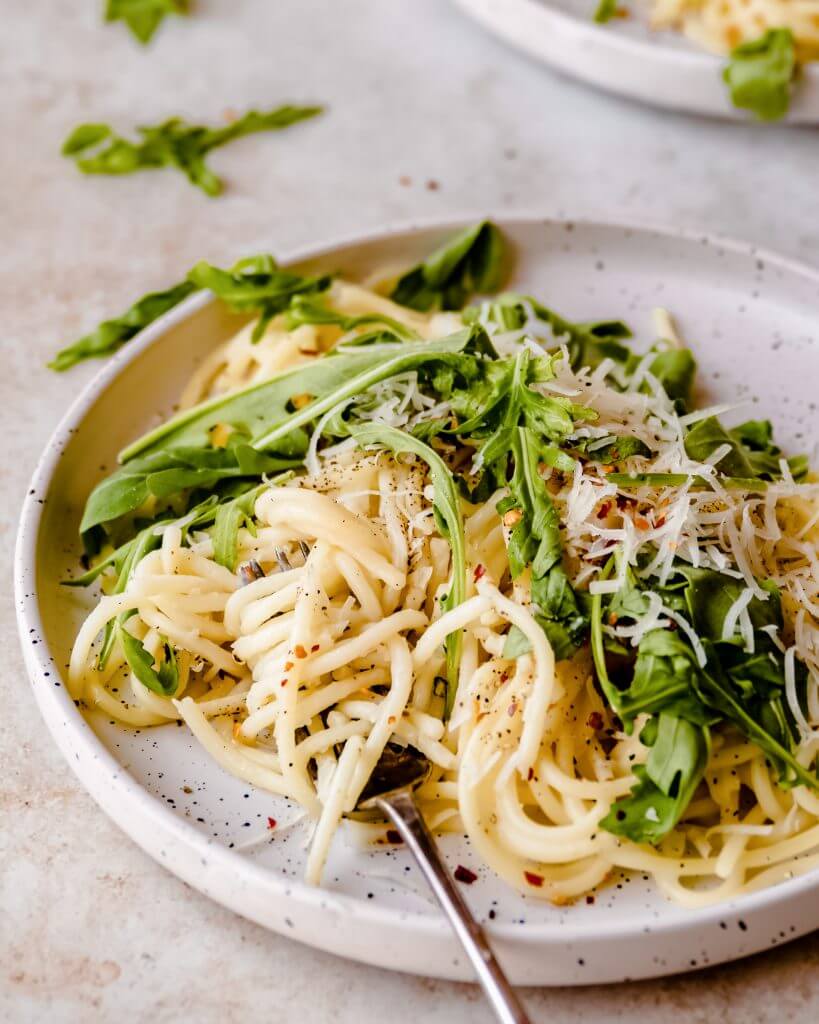 Cacio e pepe
Ingredients
150

grams

spaghetti

100

grams

pecorino, grated

Freshly grounded black peper, salt

optional: arugola and or chiliflakes
Instructions
Like described above we bring a pan with water to a boil. Add the spaghetti and once it's soft drain enough water so that the spaghetti is just under water. Season and boil until al dente.

In the meantine grate the pecorino

Once you spaghetti is done, heat up a pan and add to jus spoons of pasta water, then add the pecorino (keep some behind so serve on top of the pasta).

Add the spaghetti and mix. Season with lots of freshly grounded black pepper.

If the sauce is too thick add some more pasta water.

Serve with extra pecorino and optionally some arugola and/or chili flakes