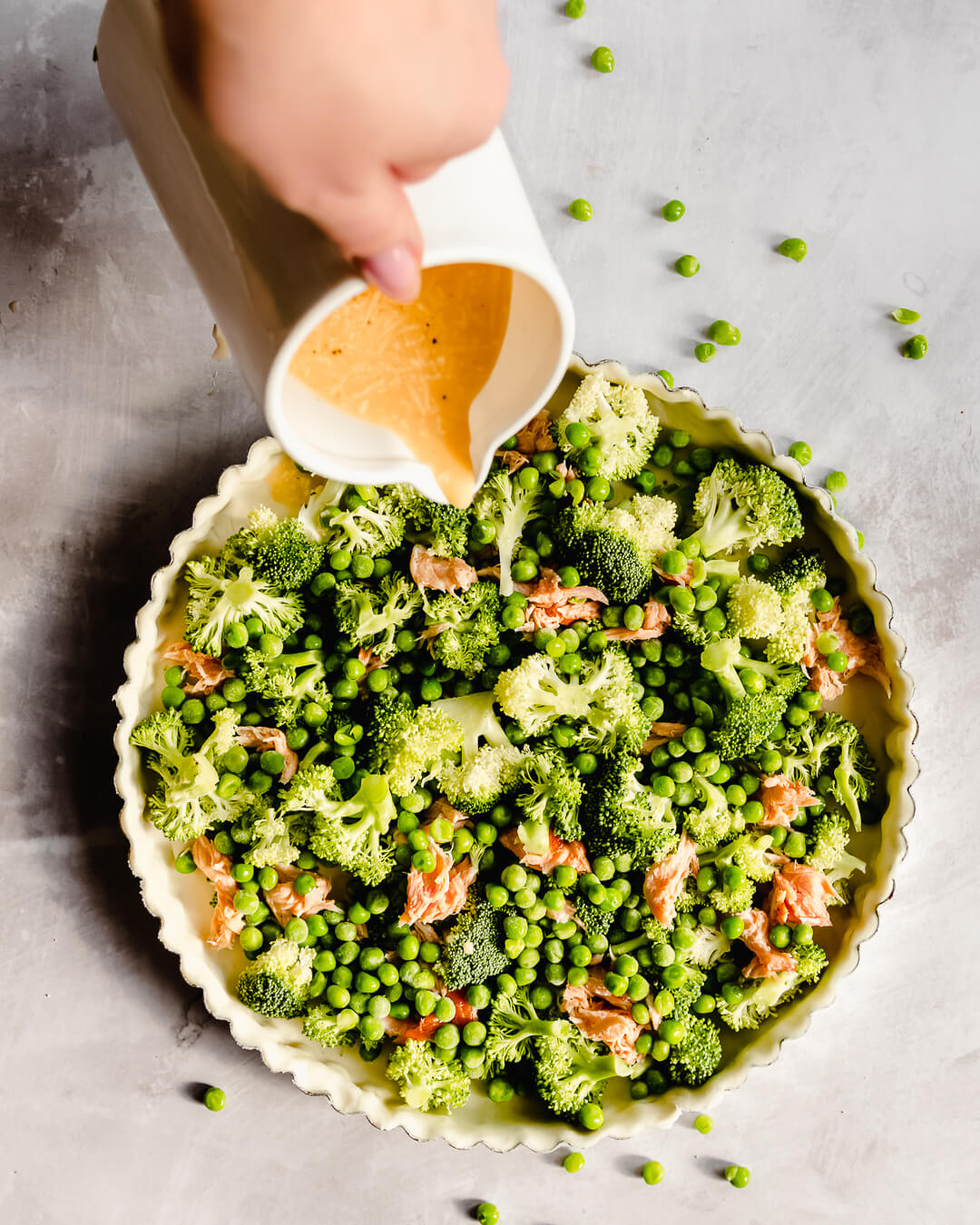 Quiche with smoked salmon, broccoli and peas.
I don't make this very often because I'm the only one eating it at home. But sometimes I make it as mealprep to take with me to the office.
Quiche base
I must confess I didn't make my own base here. It was storebought. I did a blind baking first so the base doesn't get soggy after baking.
What I like about this quiche is that it's loaded with veggies and not just cheese and egg.
Quiche with salmon, broccoli and peas
Quiche with salmon, broccoli and peas
Ingredients
1

Quiche base

1

whole

broccoli, cleaned and chopped into little pieces.

100

grams

peas

100

grams

smoked salmon

200

grams

Greek yogurt

150

grams

matured cheese

6

eggs

pepper and salt

bit of oil
Instructions
Preheat the oven to 200 degrees celcius. Grease your ovendish so the base won't stick.

Transfer your base to the ovendish and cut of all edges. Pierce little holes with a fork and blind bake for 10 minutes, this means covered with a baking sheet and something heavy on top likes dries peas so the baking sheet won't move. 

In a big bowl whisk together the Greek yogurt, eggs and cheese and season with pepper and salt.

Divide the broccoli, peas and smoked salon on you base. Pour over the egg mixture.

Bake for 30 minutes or until the eggs have set. The baking time really depends on how deep your oven dish is.

Let your quiche rest for 5 minutes before serving.