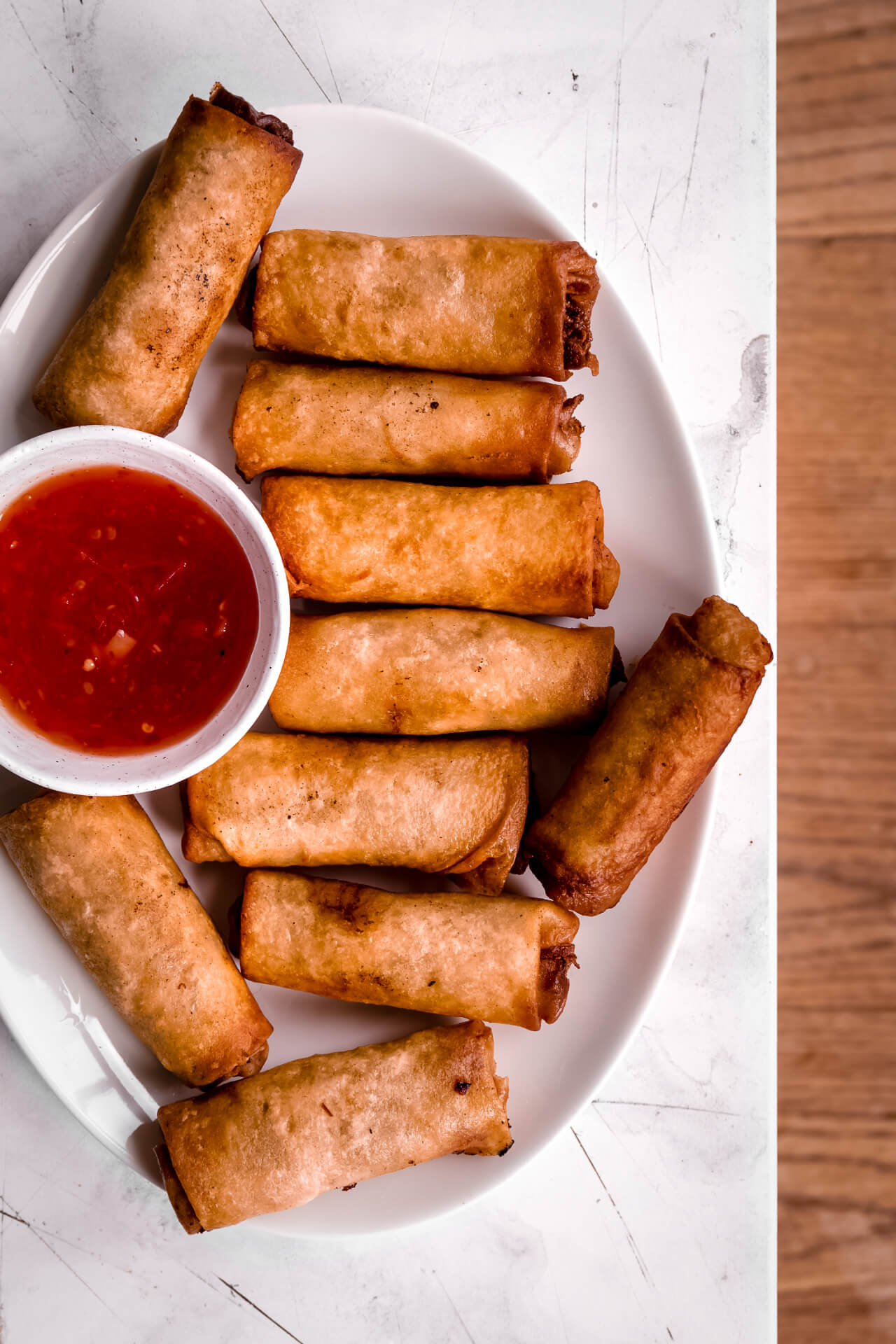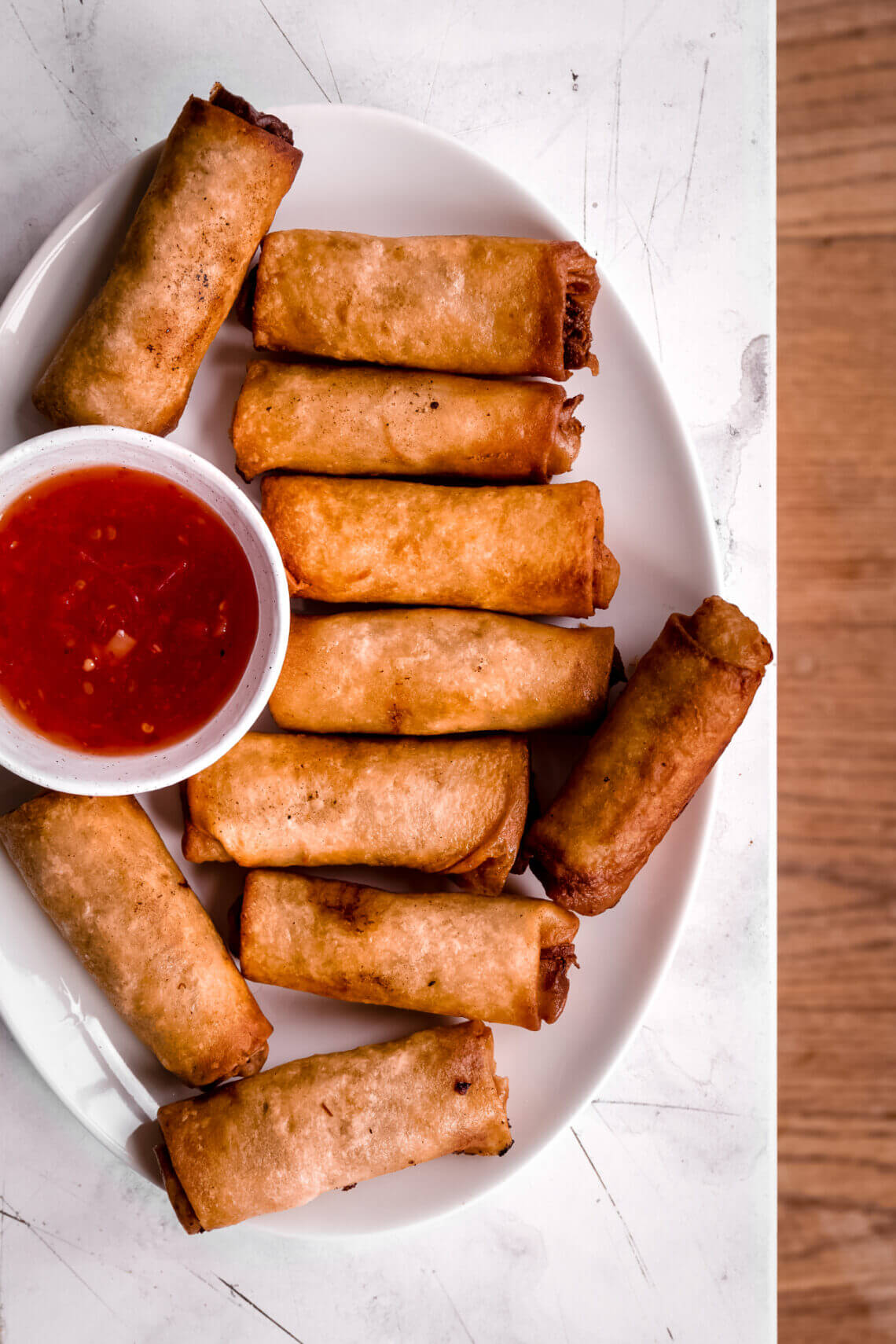 A while back I made lumpias and served them at a small party at our house. Of the the guests asked if I made the wrapper myself... no I didn't. So that had to change!
Lumpia wrapper
It's so funny how this is made. You make a wet dough, let this rest for half an hour. Then you put a non-stick pan on low heat, take some dough and smear some dough onto the pan. A very thin layer will stick and this is your wrapper.
Take a look at this video to see how it's done.
If you have thicker spots somewhere you can pick it up of spread it out with your hands. The heat is so low what you won't burn your hands. The heat needs to be low btw because otherwise the dough will instantly cook and won't stick to the pan.
One batch is about 20 wrappers but it all really depends on how thin you can get your wrappers and if evey wrapper will succeed. I had to throw out some.
Filling
I don't like meat in my lumpia so I left that out but you can always add ground chicken. The filling is very simple, carrot, leek and glas noodles and spices. On of the most prominent spice is maggi bouillon cubes, I used 2 packets so 4 cubes. You want your stuffing to be a bit saly because the frying will really draw out the salt. If you don't flavour your stuffing high they will come out bland.
Vietnamese lumpia
Ingredients
for the dough
500

grams

flour

400

grams

water

6

grams

salt
for the filling
1

tablespoon

oil

150

grams

carrots, julienne cut

2

leek, cut finely

3

cloves

garlic, chopped

1

teaspoon

grated or pureed ginger

50

grams

glass noodles

2

packets maggi bouillon cubes (4 cubes)
Instructions
For the dough mix the flour with salt, add the water and knead for a couple of minutes. It's a very wet thus sticky dough. Cover the bowl and let the dough rest for 30 minutes.

Bring a pan with water to a boil and prepare the glassnoodles as mentioned on the packet.

In some oil sweat the garlic, ginger, carrot and leek. Break up the bouillon cubes and add , stir wel. Add the noodles and mix until combined.

Put a non-stick pan on low heat. Pick up some of the dough and smear out a thin layer in the pan. Pick up excess dough. You now have a very thin layer of dough in the pan. Wait until this dries up (a couple of seconds) and pull from the pan. Place on a kitchentowel and move on to the next one.

Place some filling on the bottom of your wrapper. Fold the sides inward and roll up. Use water to seal the end of the wrapper onto itseld.

Heat up sunflower oil (to about 180 celcius) and fry the lumpias until goldenbrown and crispy.
Notes
You can also freeze the uncooked lumpias.