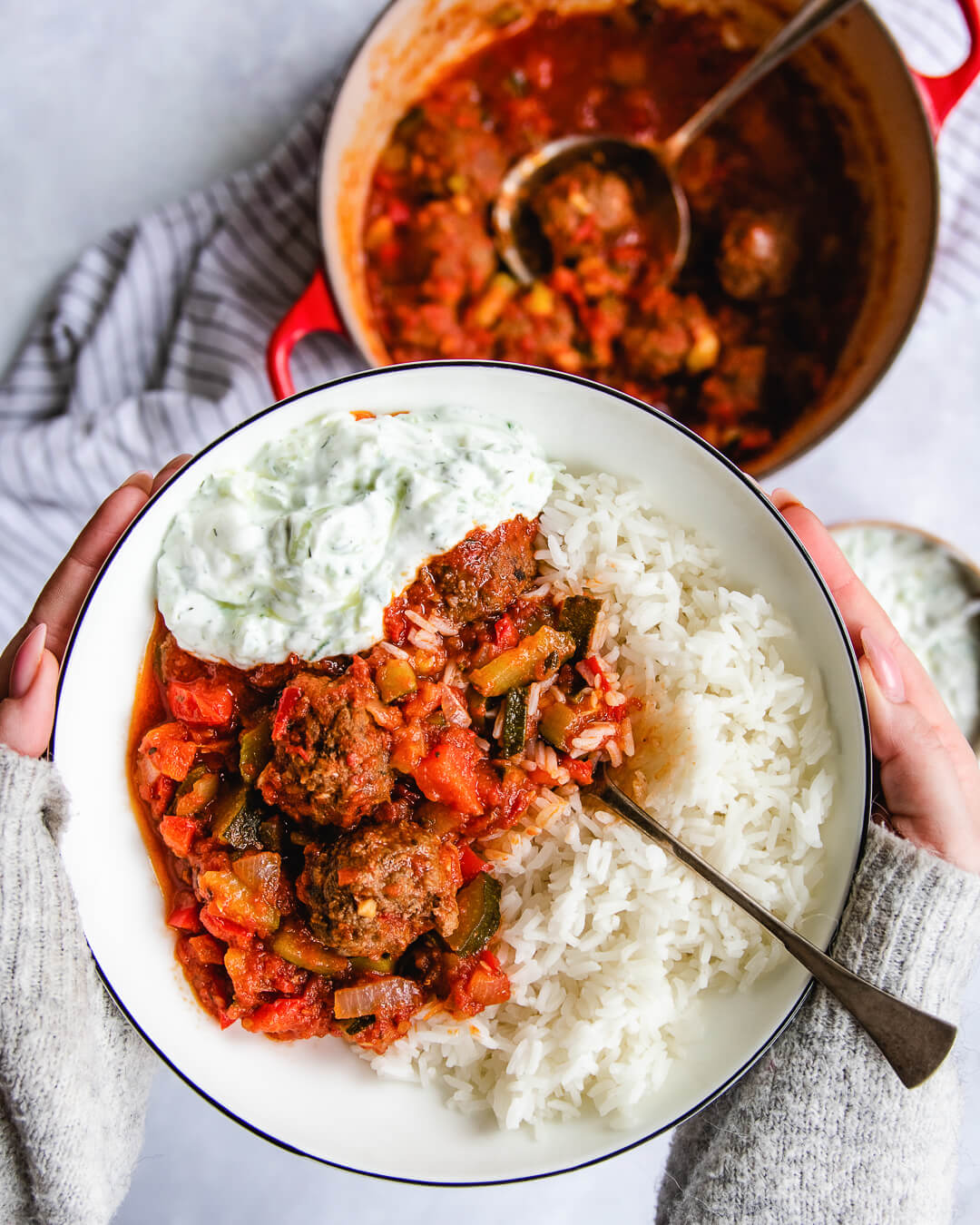 As you may know by now I love greek food. Now, I know this isn't Greek but a homemade version of the Greek Kofta packets you van buy in the supermarket. This is lovely with tzatziki and white rice.
Kofta
Kofta is basically a dish m=with meatballs, on a skewer or not. In this dish we add loads of veggies so it's very nutritious.
Tzatziki
I make tzatziki all of the time just because it fits well with pretty much everything.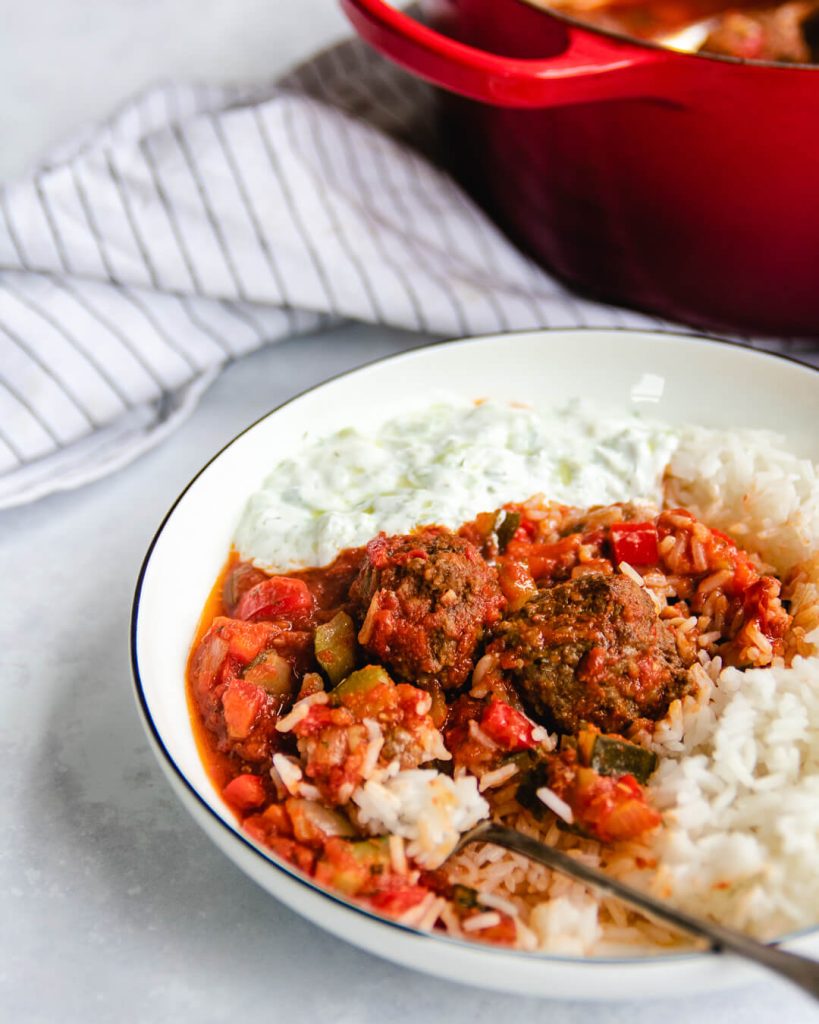 Griekse kofta
Griekse kofta met tomaat, ui en courgette
Ingredients
For the meatballs
500

grams

ground beef

1

egg, raw

4

tablespoon

panko

2

cloves

garlic, chopped

1

tablespoon

cumin

1

tablespoon

oregano

1

teaspoon

paprika powder

pepper and salt

bit of olive oil
For the sauce
1

can

tomato cubes a 400 grams

2

onions, diced

2

courgettes, diced

2

bellpeppers, diced

1

teaspoon

cumin

1

teaspoon

cinnamon

1

teaspoon

paprika powder

1

teaspoon

oregano

pepper and salt
Instructions
Season the ground beef with pepper and salt, garlic, cumin,oregano and paprika powder. Mix together with the egg and panko and make medium sized meatballs.

heat up a bit of oil and fry the meatballs until brown. Then add the onion, bellpeppers and courgette and fry.

When the veggies have softened up add the tomato cubed, the cumin,cinnamon, paprika powder and oregano. Let this simmer for half an hour.

In the meantime cook the rice and make the tzatziki.

Taste if everything is well seasoned, possibly add some more pepper and salt. Serve with rice and tzatziki.