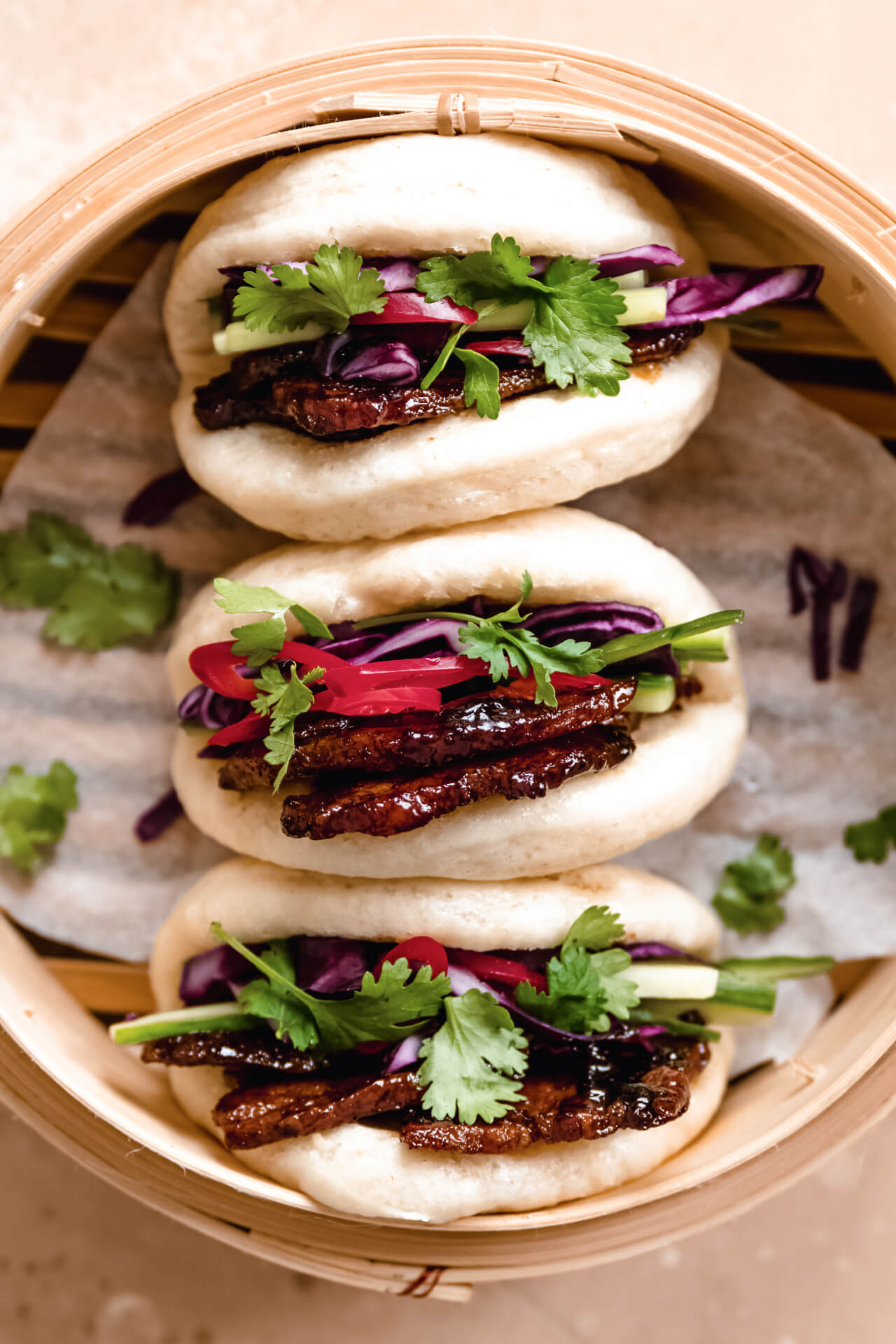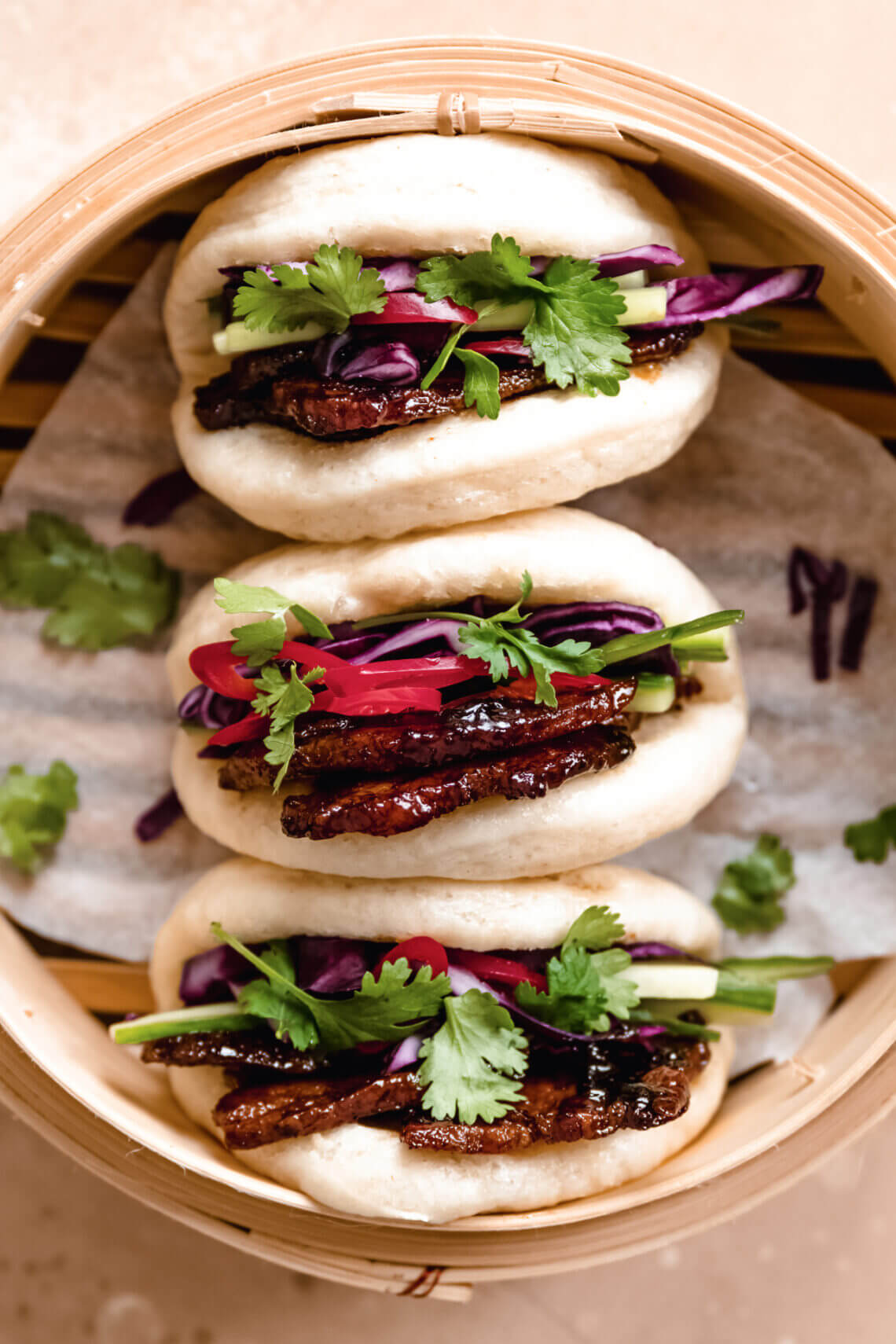 They sell bapao buns here in the supermarket which is a steamed bao bun filled with meat. It's not great so that's why I make my own!
Bao
The recipe for the bun is in my cookbook, but it's only in Dutch.You can buy these bao at pretty much any oriental supermarket here, so that's always an option.
Sticky pork
On to the filling because that's just as important as the bun. I love pork belly, my dad always makes a coated and then fried porkbelly sandwich with a peanutbutter sauce. Amazing, but we're doing something a little bit different.
Vegetables
Garnish the bun with some julienne cut veggies, like cucumber, red cabbage and then red chilies and koriander.
Bao with sticky pork
Ingredients
4

bao

400

grams

pork belly slices

1

liter

vegetable stock

1

tablespoon

sunflour oil

1

teaspoon

ginger paste

2

cloves

garlic, chopped

1

tablespoon

brown sugar

2

tablespoon

Soy sauce

1

tablespoon

sweet ketjap (ketjap manis)

1/2

cucumber, julienne cut

handfull

red cabbage, cut in strips

fresh coriander, cut finely

1

red chili, cut in rings
Instructions
Boil the pork belly in the vegetable stock for an hour. Pat dry and cut in 3 pieces.

Heat the oil in a pan and bake the pork belly until crispy. Add the garlic and ginger and stir, then add the sugar, soy sauce, ketjap manis and let this cook until you have a sticky sauce.

Fill the buns with the pork and garnish with the veggies. Serve immediately.