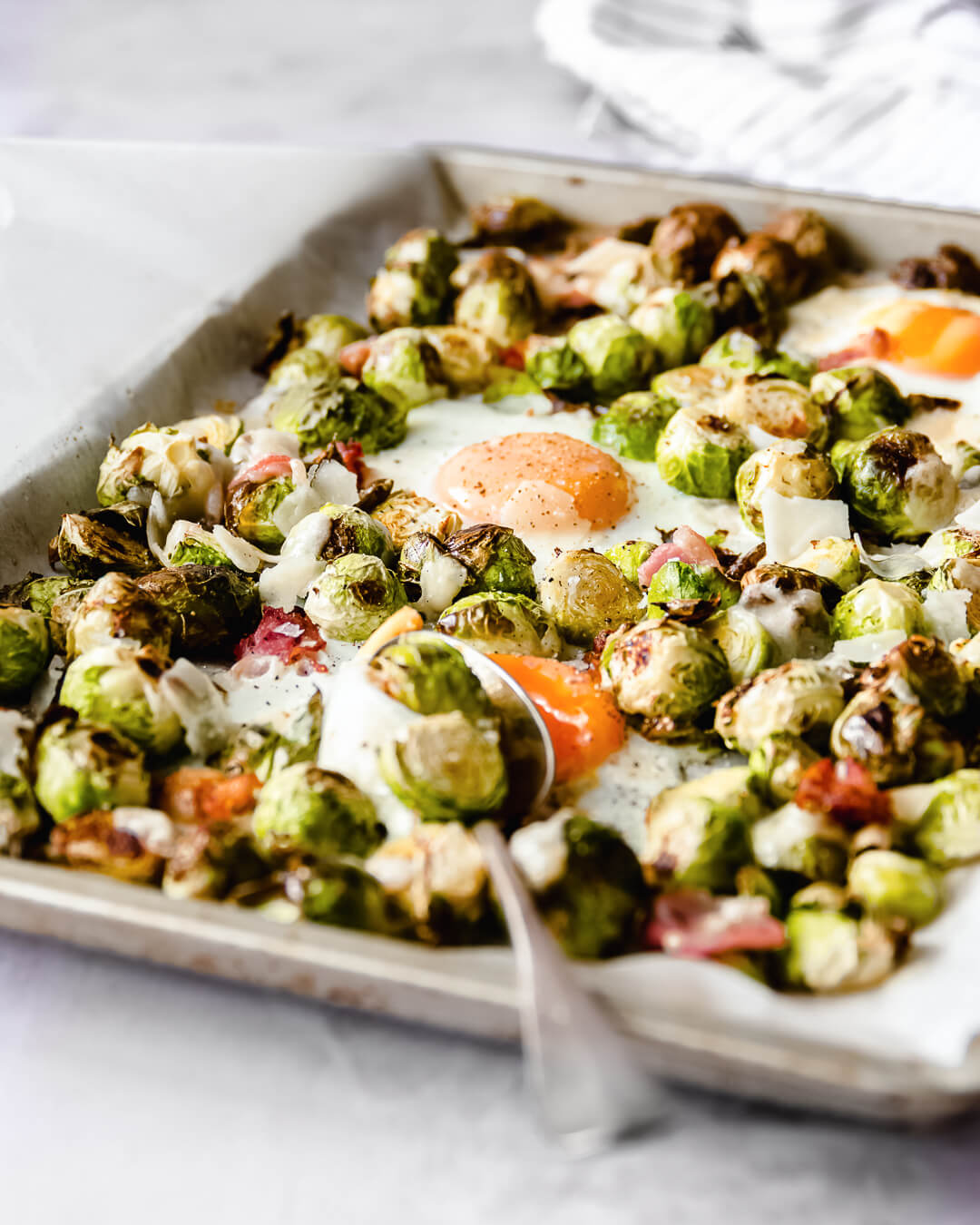 I love shakshuka, especially with tomato and feta cheese, but Bart doesn't like tomato and also thinks there's too much sugar in it.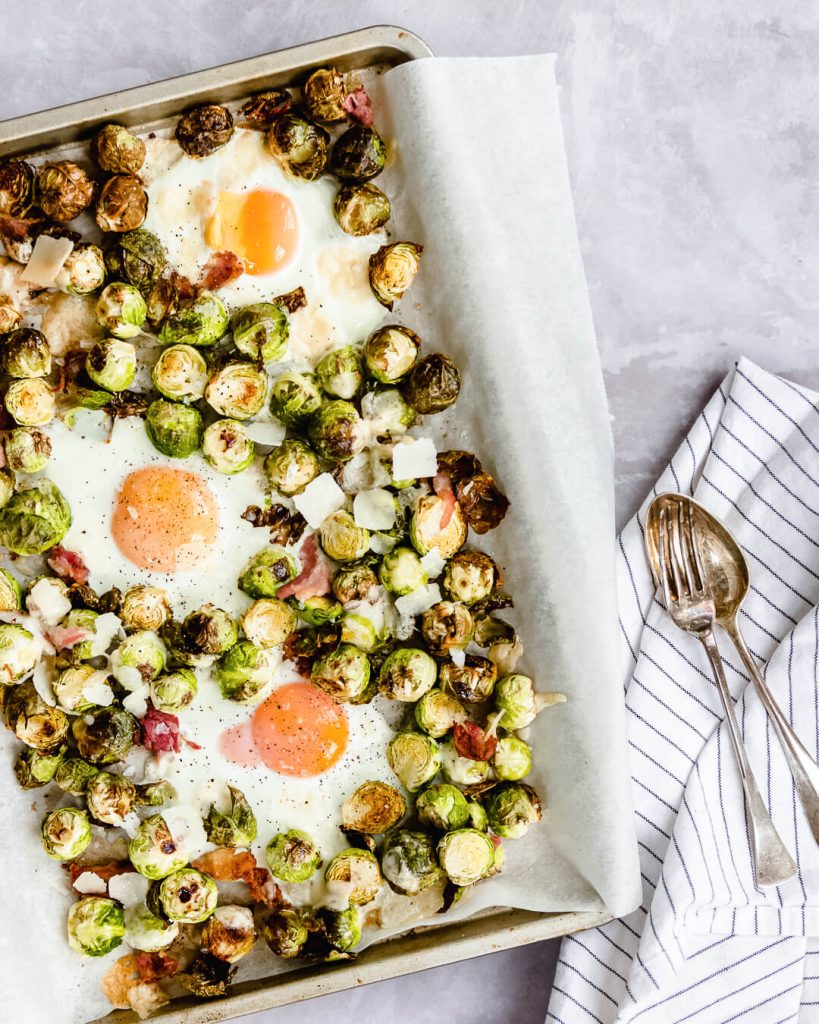 Brusselsprouts
This doesn't really have anything to do with shakshuka but I didn't really know what to call it and it kinda looks like shakshuka because of the eggs.
This dish is very suitable for a strict lowcarb/keto diet. It's also quick and easy to make!
Brusselsprout shakshuka
Ingredients
250

grams

brusselsprouts, cleaned

4

eggs

4

tablespoon

parmesan cheese

2

cloves

garlic, chopped

bit of

olive oil

pepper and salt, chili flakes.
Instructions
Preheat the oven to 220 degrees celcius.

Cut the bigger brusselsprouts in half. Season with pepper and salt, add the garlic and some oil. Toss and bake for about 20 minutes.

Make 4 pockets in the brusselsprouts and gently drop in the eggs. Divide the parmesan cheese on top and bake for another 10 minutes.

Lastly season the eggs with pepper, salt and chili flakes and serve immediately.