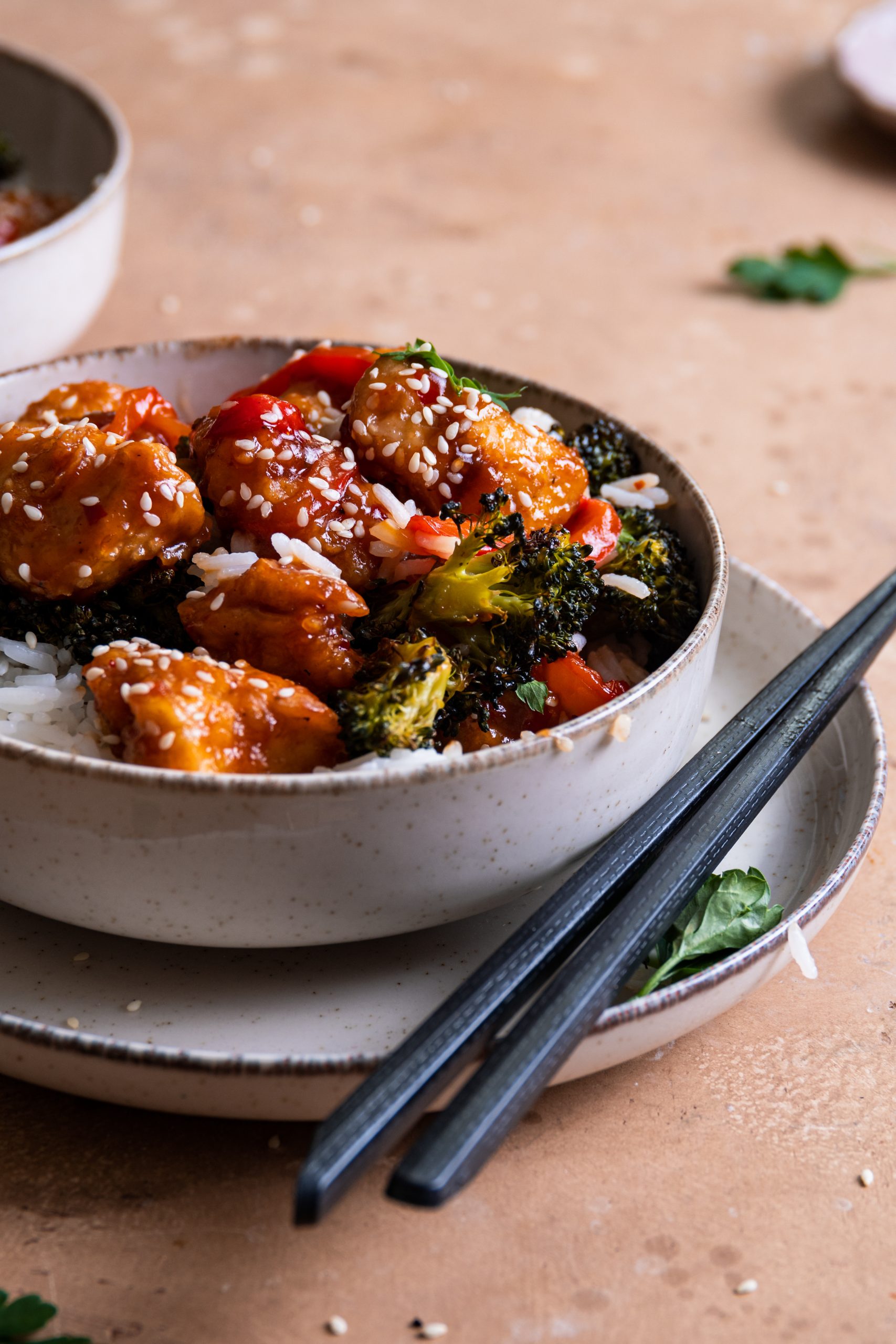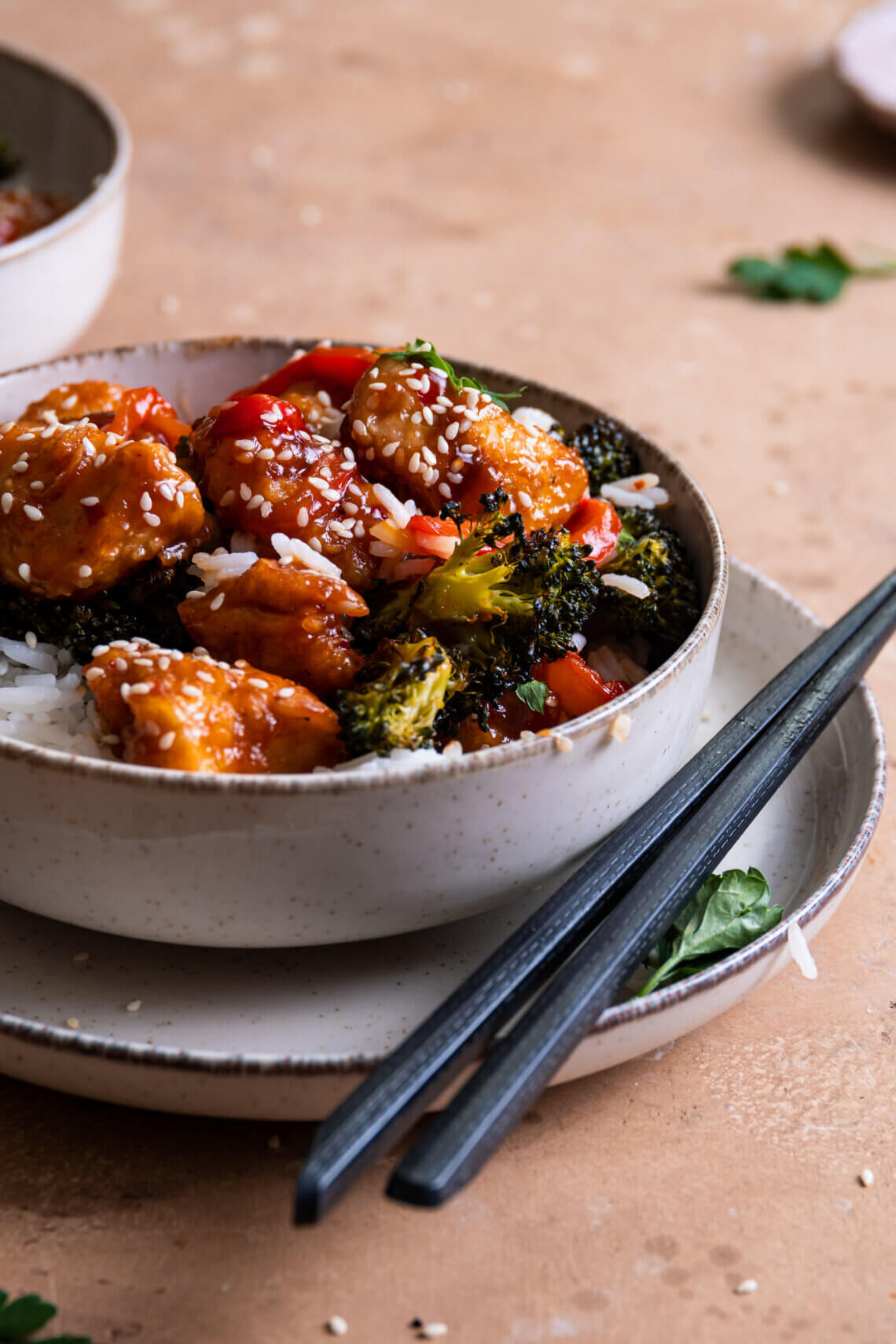 Sweet and sour chili chicken with broccoli, peppers and rice
This dish kind of feels like take out but without the price tag. Everything is so insanely expensive nowadays. The chicken is fried and mixed with a sauce based on chili sauce.
Sweet and sour chicken
You can buy the chili sauce, but you can also make it yourself. The recipe is in this article. This time is used storebought chili sauce because this dish was a last minute idea.
Vegetables
It's prefereble to add a lot of veggies to every dish, even though I don't always do that enough. This time though, I did! I used red peppers and broccoli but you can use whatever you have and need to use.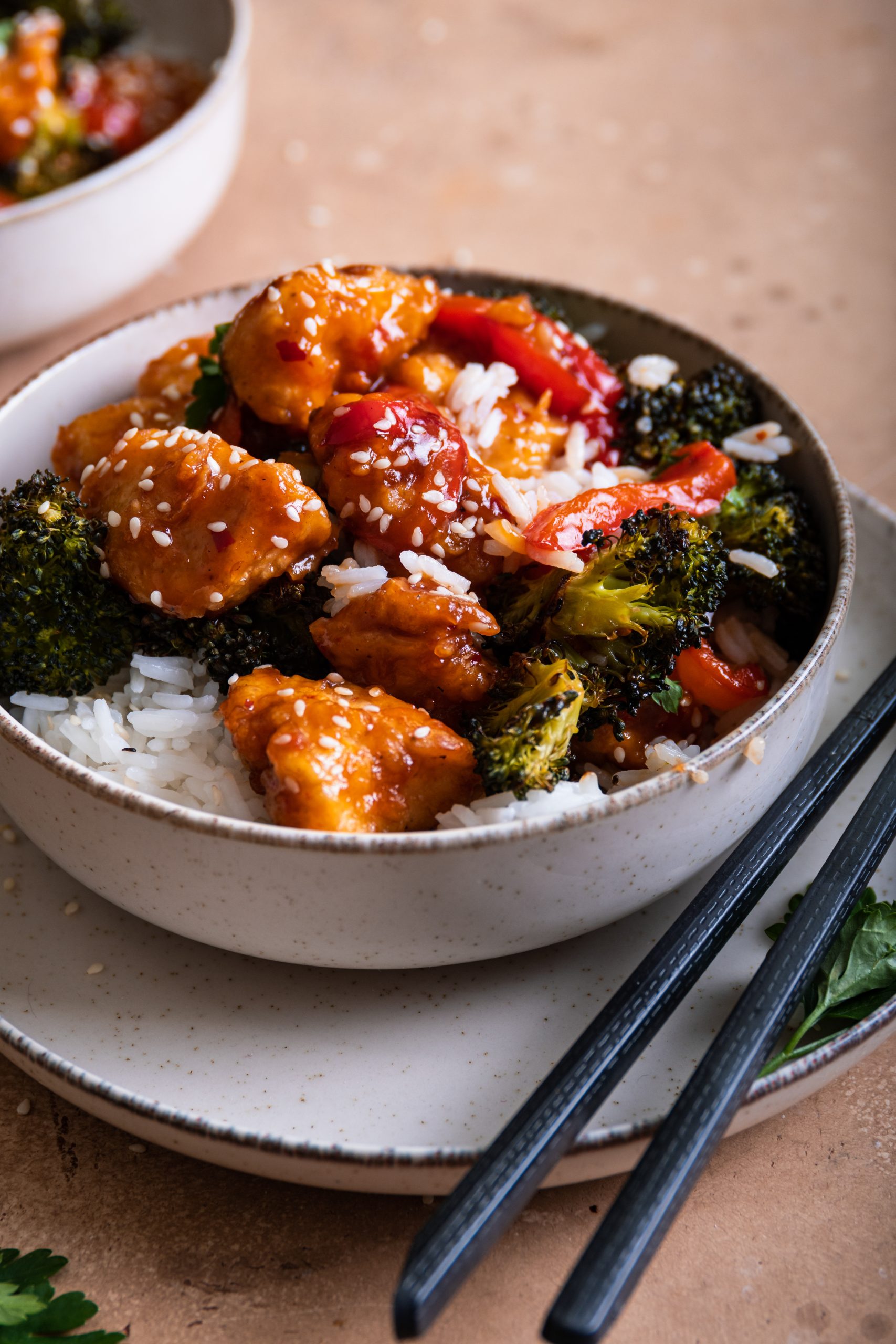 Frying
I'm not a fan of frying, I just don't like the idea of a potential burn risk, but I still do it because it's worth it. I used a regular high pot and poured a layer of sunflour oil in. After use you can let it cool off, pour it back in the bottle and throw it out. In The Netherlands at least, not sure how the rules abroad are.
Sweet and sour chicken
Ingredients
2

2 chicken fillets, diced

1

red pepper, cut in strips

1

broccoli, cut into smaller pieces.

1

egg, whisked

50

grams

flour

sunflour oil

150

grams

rice

optional: sesame seeds and or fresh coriander
For the sweet and sour sauce
100

ml

chili saus

40

ml

Soy sauce

1

teaspoon

cornstarch

1

teaspoon

water
Instructions
Preheat the oven to 200 degrees celcius. Divide the peppers and broccoli on a baking sheet with baking paper and drizzle some oil on top. Mix well and bake for 15 minutes.

Heat up a pan with sunflower oil to about 180 degrees celcius.

Boil the rice as per the instructions on the packet.

For the sauce, mix the cornstarch with the water until there's no lumps. Add the chili sauce and soy sauce and set aside.

Coat the chicken with egg and then flour. Fry in batches so you don't crowd the pan, for about 3 to 4 minutes (depending on the size of the cubes).

Add the sauce to a non stick pan and heat up on low heat. You'll see the sauce thickens quickly. Add the chicken after baking every batch. If you notice the sauce getting too thick, add some water.

After all the chicken has been fried, add the peppers and broccoli to the pan. Mix well.

Serve with rice and optionally sesame seeds and coriander.