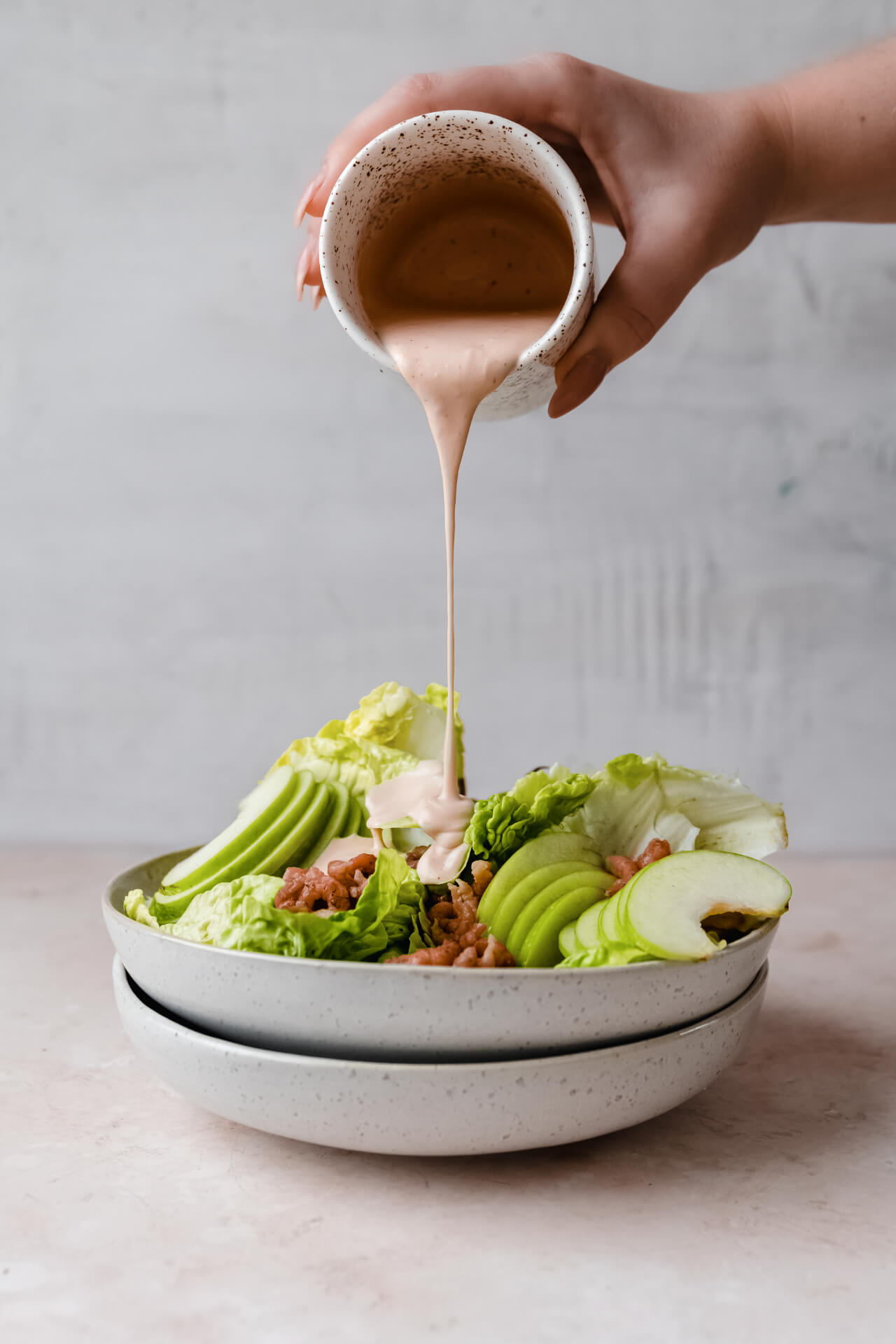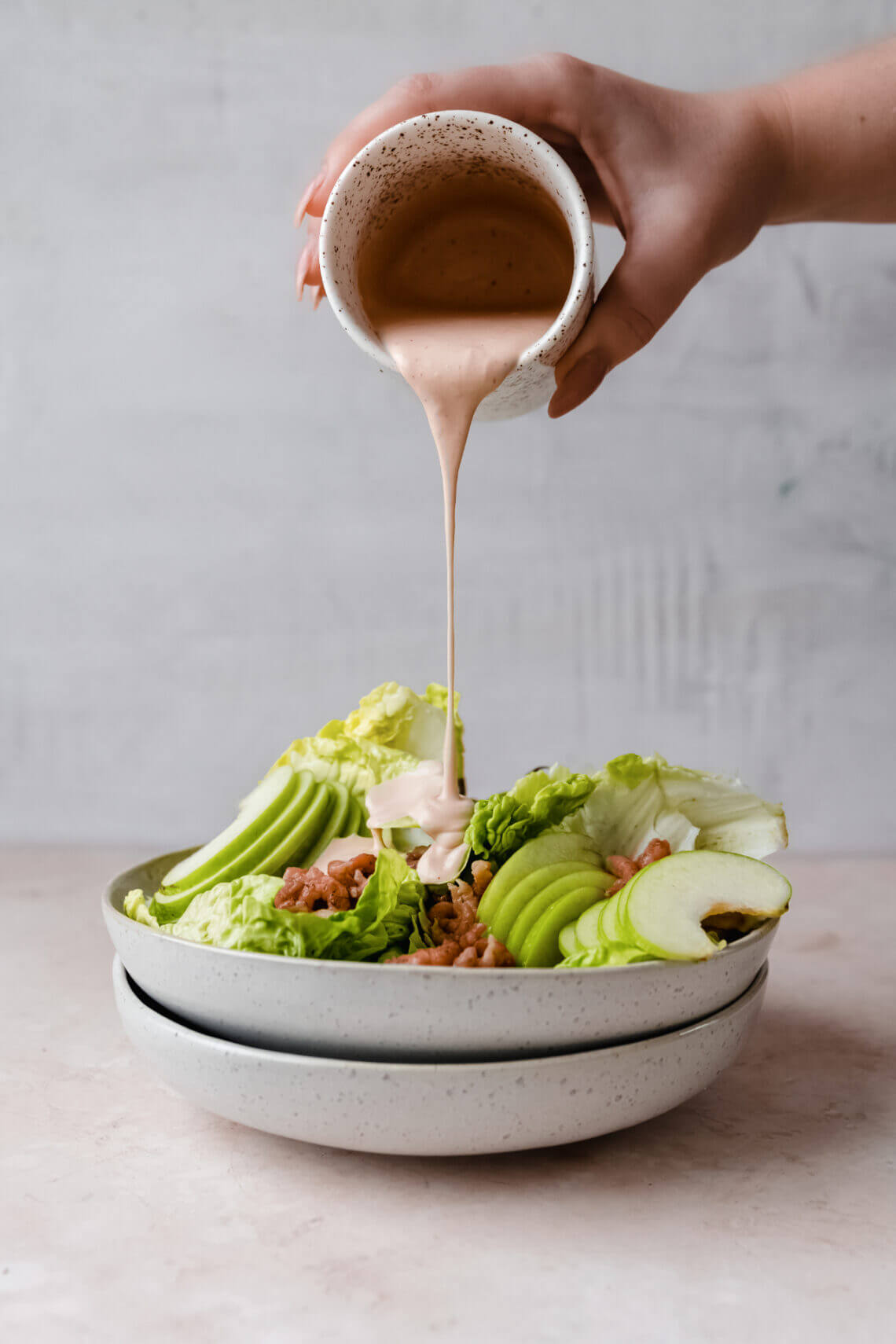 We used to always go out for dinner at a bistro restaurant and thet had all the classics on the menu like a shrimp cocktail with whisky cocktail sauce.
Whisky cocktail sauce
Here you can buy this sauce in the supermarket but it's super easy to make yourself.
Salad
I made their shrimp cocktail into a big salad with romain, apple and Dutch shrimp. Serve it with some bread and that's all you need!
Whisky
For this sauce it's best to get a relatively neutral flavoured whisky, so nothing smokey for instance.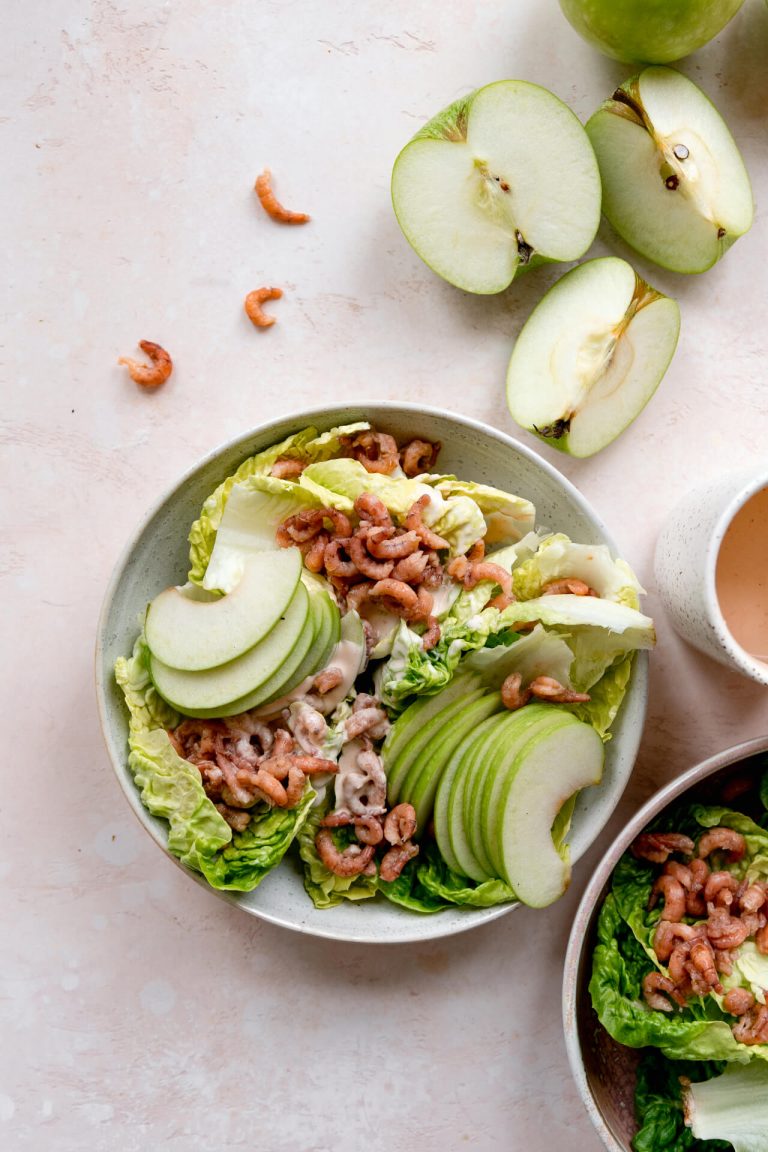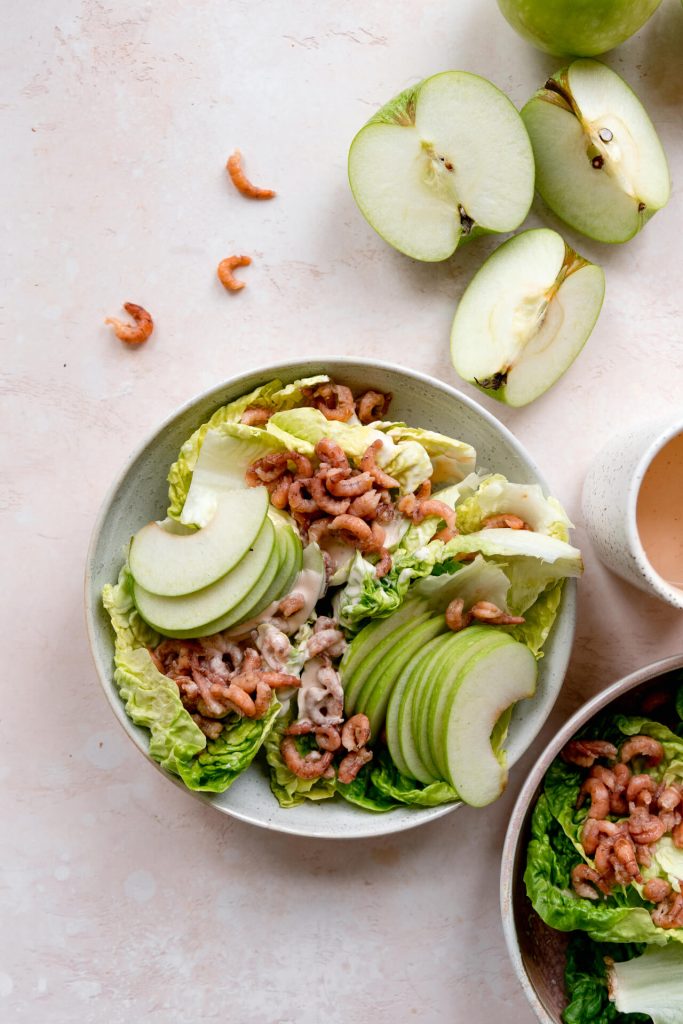 Whisky cocktail sauce
Ingredients
4

tablespoon

mayonaise

2

tablespoon

whisky

1

tablespoon

ketchup

pinch

paprika powder

50

ml

Heavy cream (could be some more)
Instructions
Mix the mayo, ketchup, whisky and paprika powder.

While gently stirring (you don't want to whip air into this) pour in the heavy cream. If you use it as a dressing you might want it a bit thinner. Just add heavy cream until you reached your desired thickness.