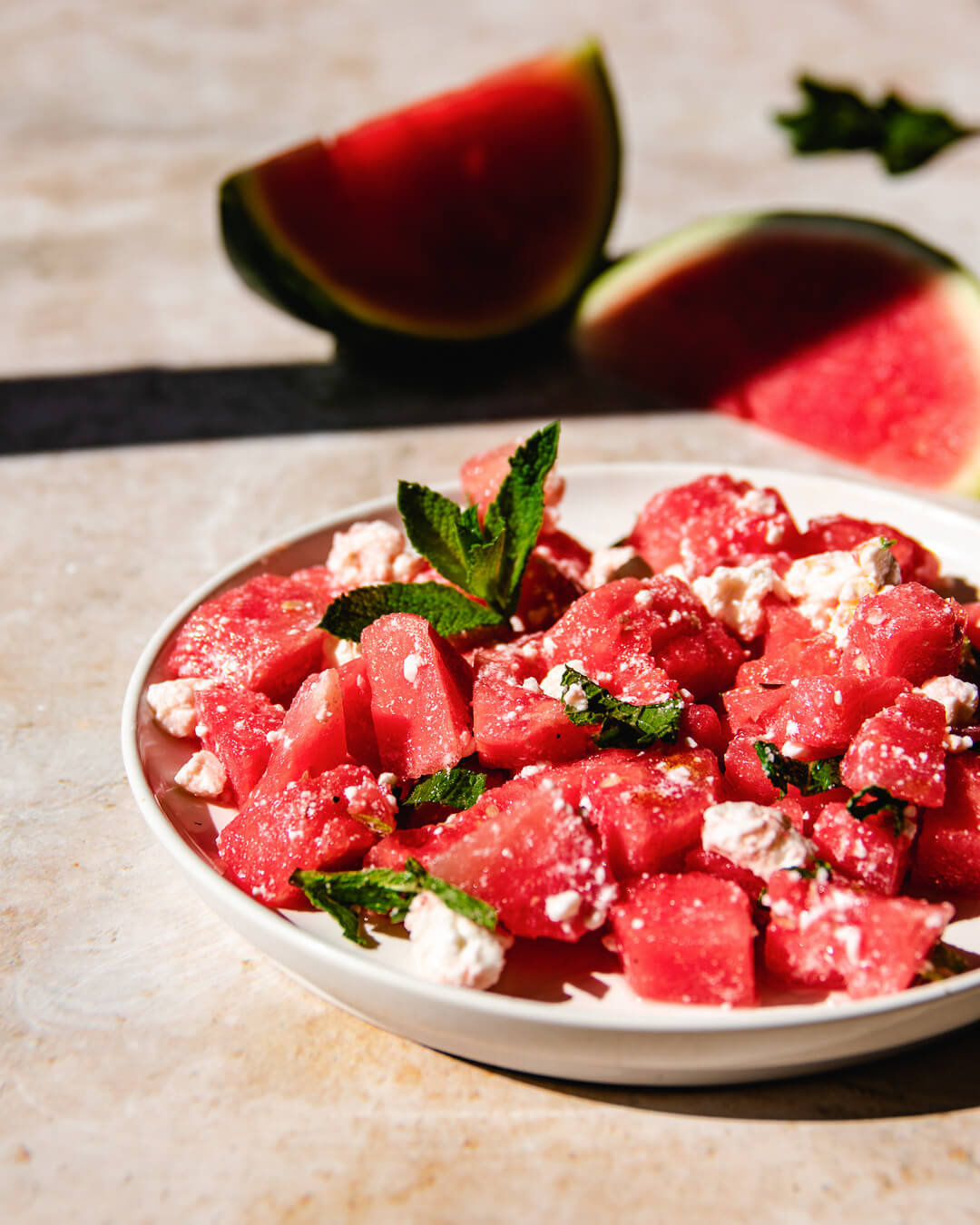 Lately I'm either making difficult thinks or simple recipes like this salad.
Watermelon salad
I was in doubt if you should even post this recipe because it's so ridiculously easy.
Despite that, this is a great salad and therefor wanted it on my site.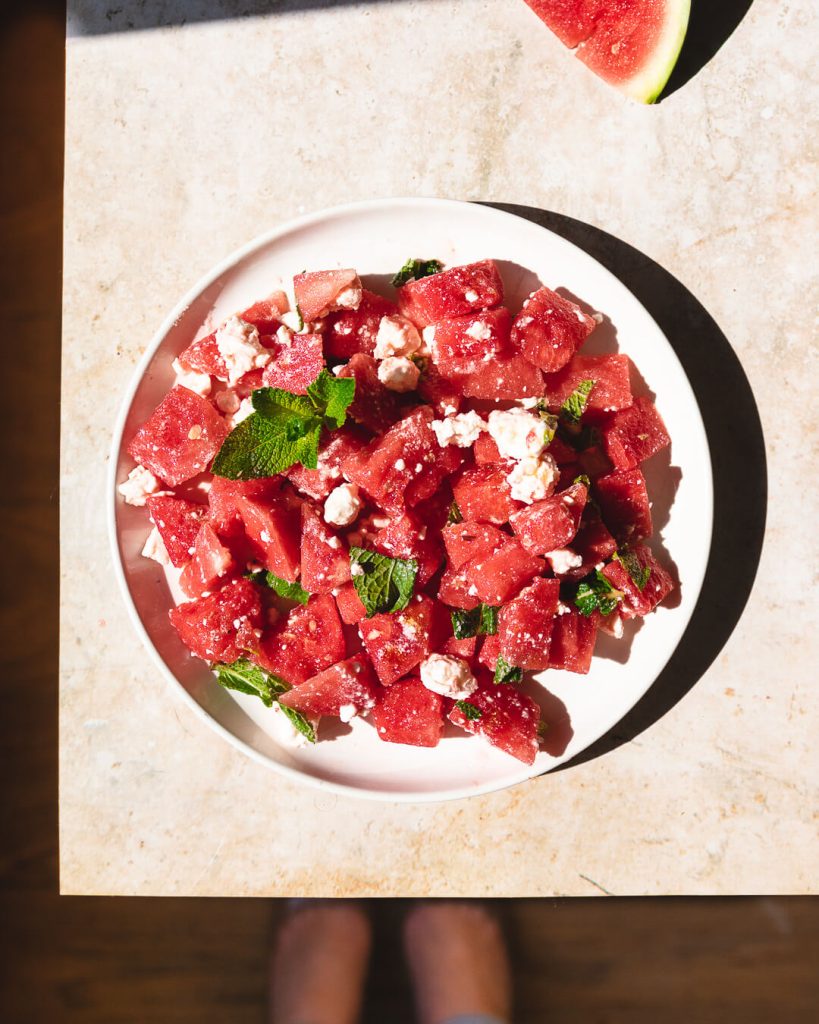 Lettuce
I didn't add any lettuce but you can add arugula. You can also add sliced red onion.
Watermelon salad
Ingredients
1/2

watermelon, diced

100

grams

feta, crumbeled

handfull

mint, chopped

olive oil

pepper

optional: arugula and/or red onion
Instructions
Mix the watermelon with the feta and mint. Serve on a big plate and drizzle some olive oil on top. Season with a bit of black pepper.