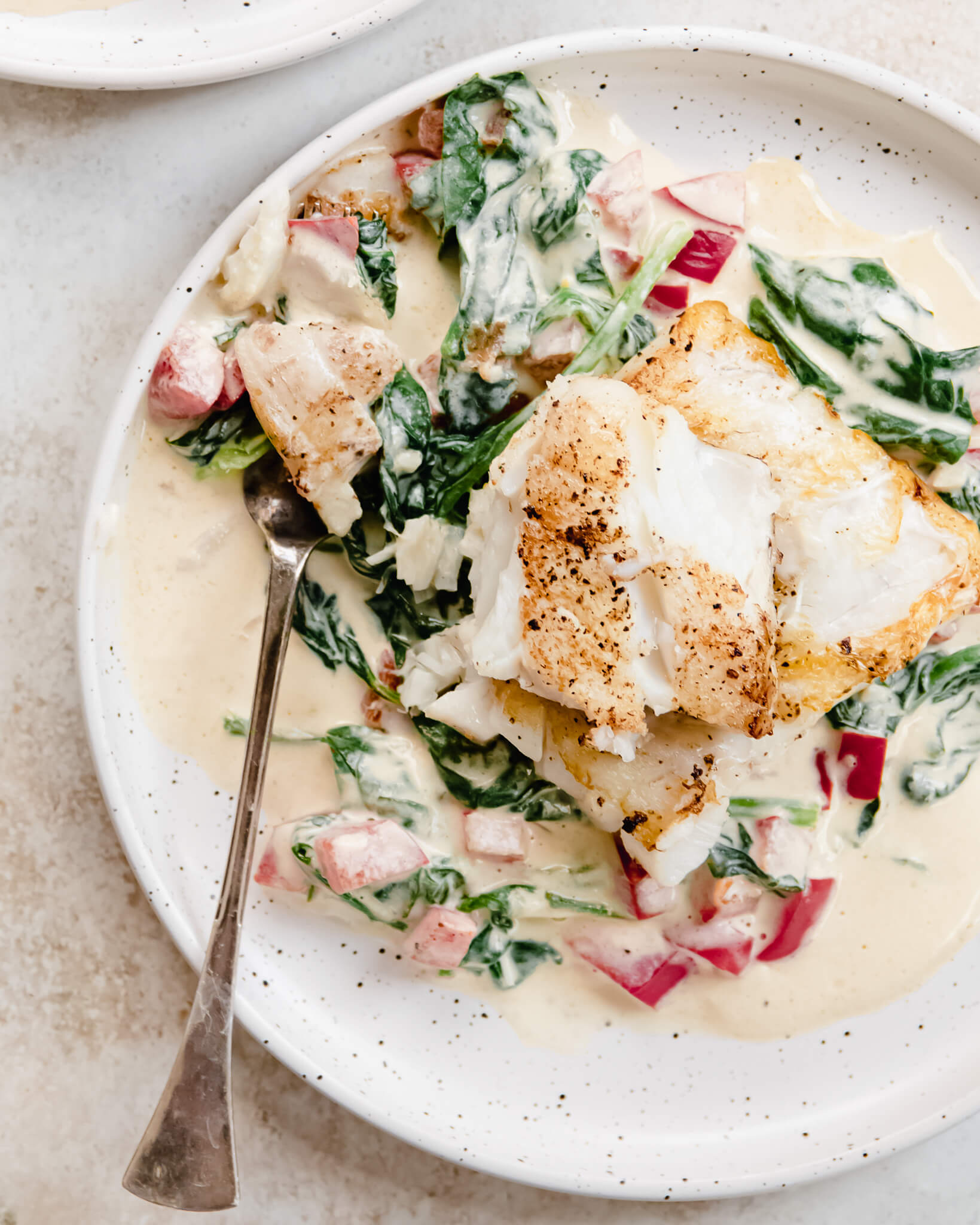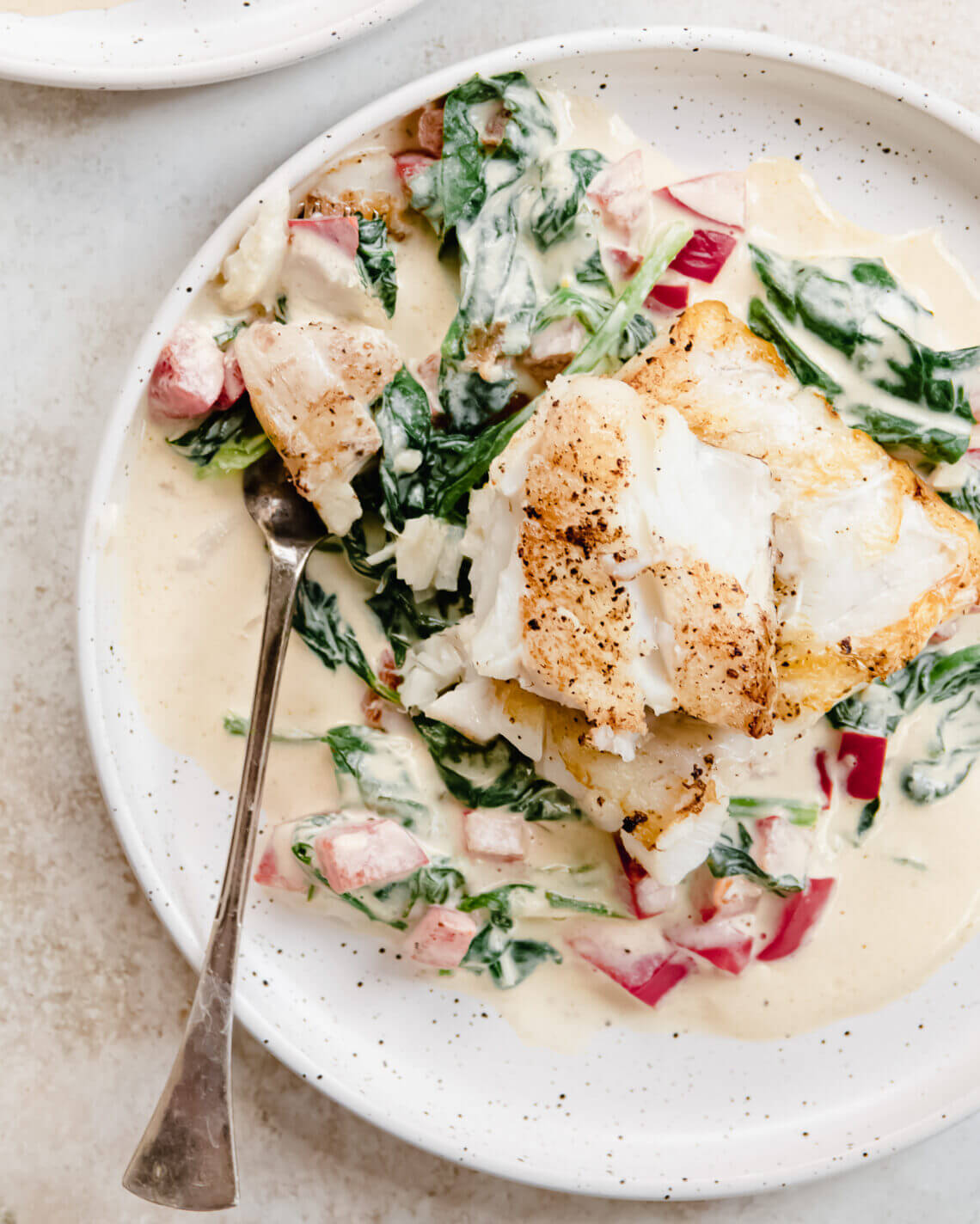 This is such a nice and light dish. We used to eat this all the time but then the storebought version. My mom would add some extra spinach and mashed potatoes (yes, from a packet).
Florentine
I almost never eat stuff from a packet anymore so I decided to make this myself. You could use any regular white fish for this dish but I got fresh out of the sea cod at the local fish market.
You could add something like roasted potatoes but for me this was enough.
If you eat lowcarb and want to go high in fat, use all the fullfat products. If you want to watch your calorie instake, go with the lighter products.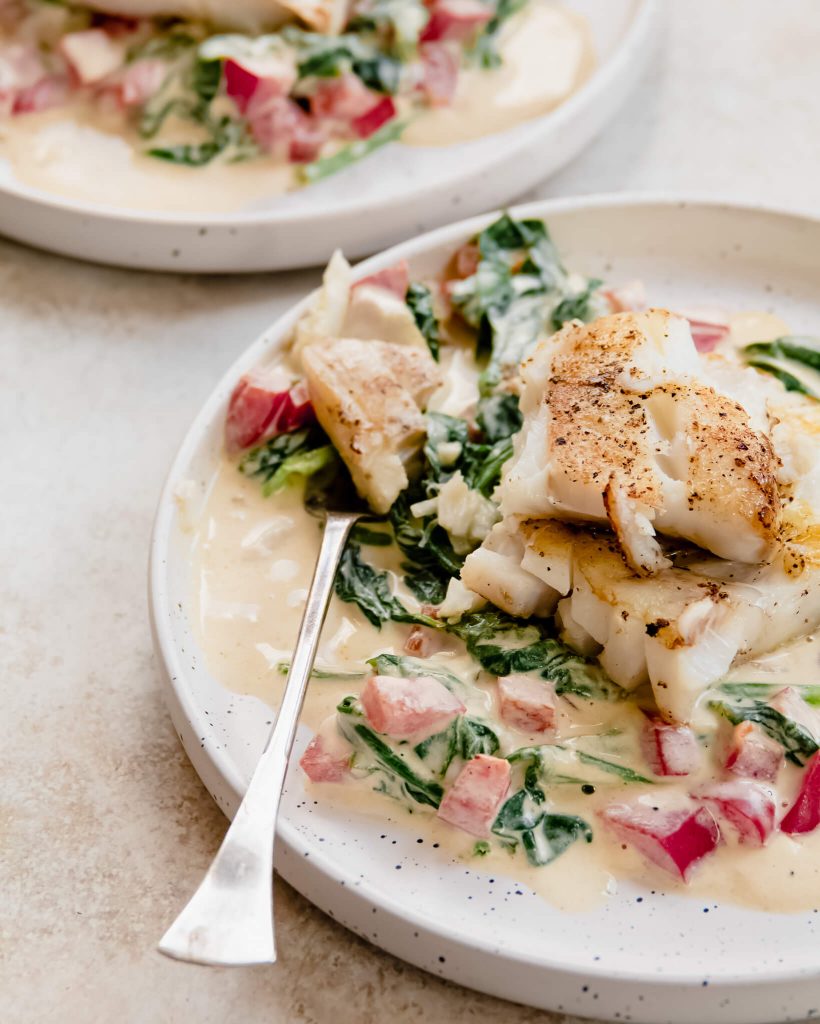 Fish florentine
Ingredients
2

pieces

cod

1

tablespoon

butter

1

tablespoon

olive oil

1

red bellpepper, diced

2

cloves

garlic, chopped

400

grams

spinach

50

grams

creamcheese

100

ml

cream

3

tablespoon

Parmesan cheese, grated

pepper and salt
Instructions
Heat up half of the butter and olive oil in a pan and sweat the peppers and garlic until soft.

Add the spinach, season with salt, and bake until wilted.

Add the creamcheese, milk and parmesan and stir until the cheese has melted.

In another pan heat up the rest of the butter and oil. Season the cod with pepper and salt and bake until cooked, about 4 minutes per side but this depends on how thick your fish is.

Divide the spinach mixture onto 2 plates and put your fish on top. Serve immediately.