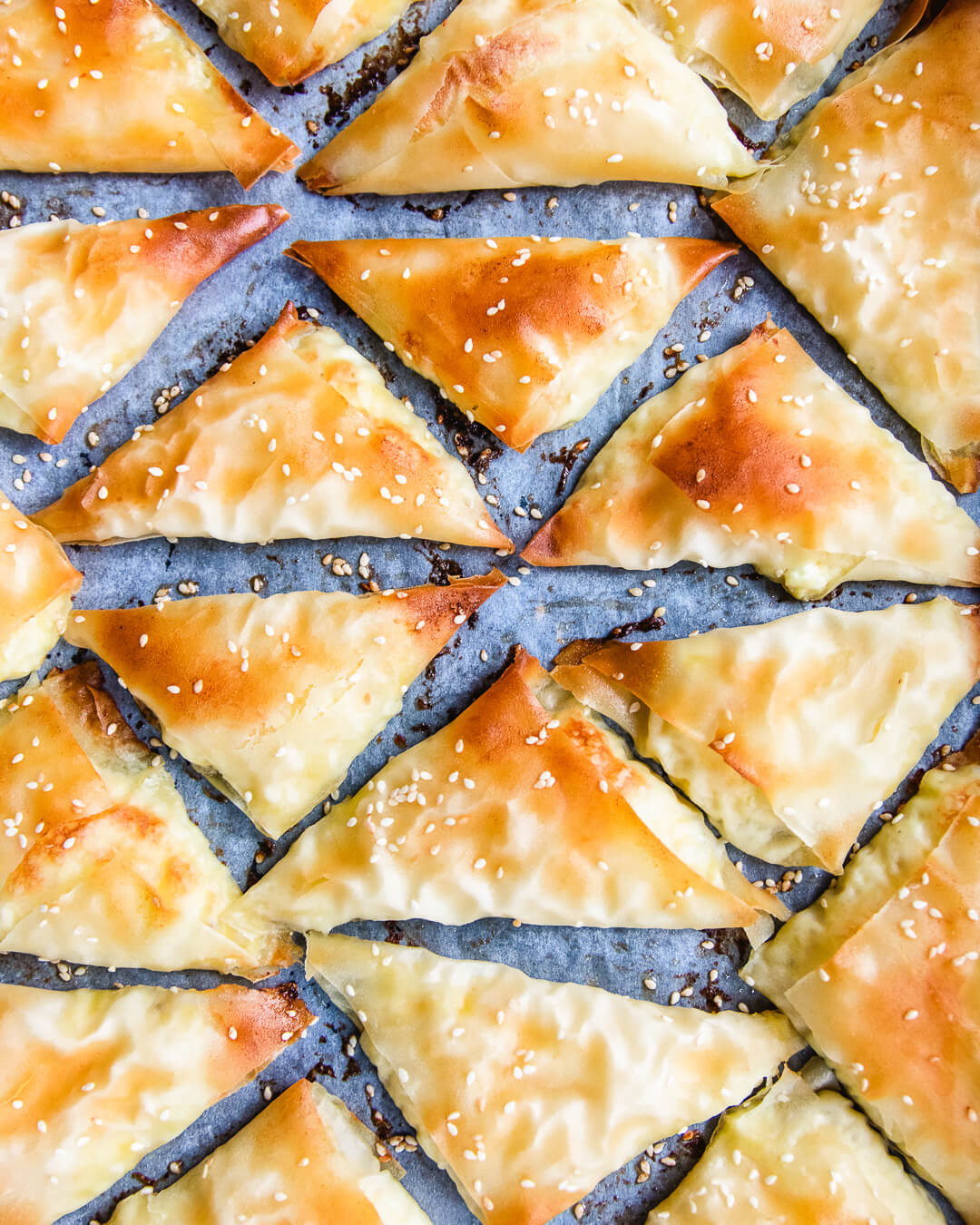 Tiropita - Greek filodough pastry with feta cheese
Whenever we're in Greece, which is as often as possible, we'll always get breakfast at the local bakery. I'l always, and it never gets old, get the tiropita.
Tiropita
The meaning of tiropita is literally a cheese pie. Tyri is cheese and pita is pie. Yes, this is actually a recipe for a simple cheese pie, but it's amazing. You can decide on making an actual pie instead of there triangles but I thought they looked good like this.
3 types of cheese
So obviously feta is one of the cheeses that goes into this pie but also ricotta and Parmesan. These are replacements for Greek cheeses you can't easily find outside of Greece.
Filo dough
I used store bought filo dough here, but you can also make you own! Click here for the recipe.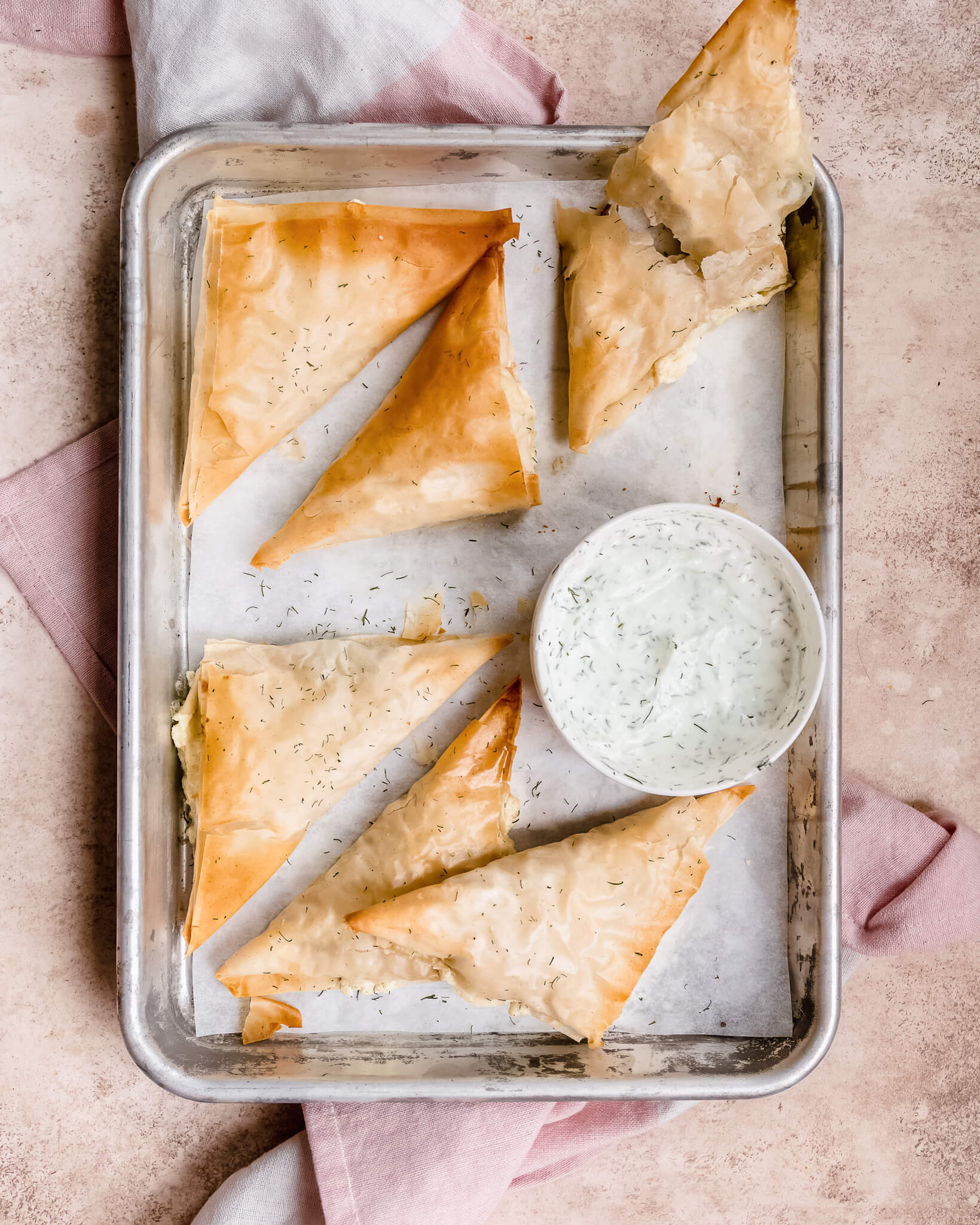 Tiropita
A filo dough pastry with feta
Ingredients
1

packet

of filo dough with about 10 sheets

2

tablespoon

Greek yogurt

150

grams

feta

100

grams

ricotta

100

grams

parmesan cheese

1

tablespoon

dill

50

grams

butter, melted

optional: sesame seeds
Instructions
Preheat the oven to 180 degrees celcius

Mix the feta with the ricotta, Parmesan, Greek yoghurt and dille. Really mush together until gooey.

Brush a sheet of filo with butter and cut into 3 strips.

Place a tablespoon of the cheese mixture on the bottom of the strip and fold the left bottom to the right over the cheese. Than fold to the left and keep on folding until you reach the end of the strip and you have a triangle. Repeat with the other sheets,

place all the triangles on a baking sheet and brush with butter again. You can sprinkle sesame seeds on top if desired.

Bake 20 minutes until golden brown.
Notes
You can also make a pie. Start with 5 sheets of filo dough on the bottem, brush each sheet with butter (this makes for a flaky pastry), then the cheese and then the other 5 sheets of filodough (again, brush each sheet with butter). Brush with butter on top and bake until golden brown.