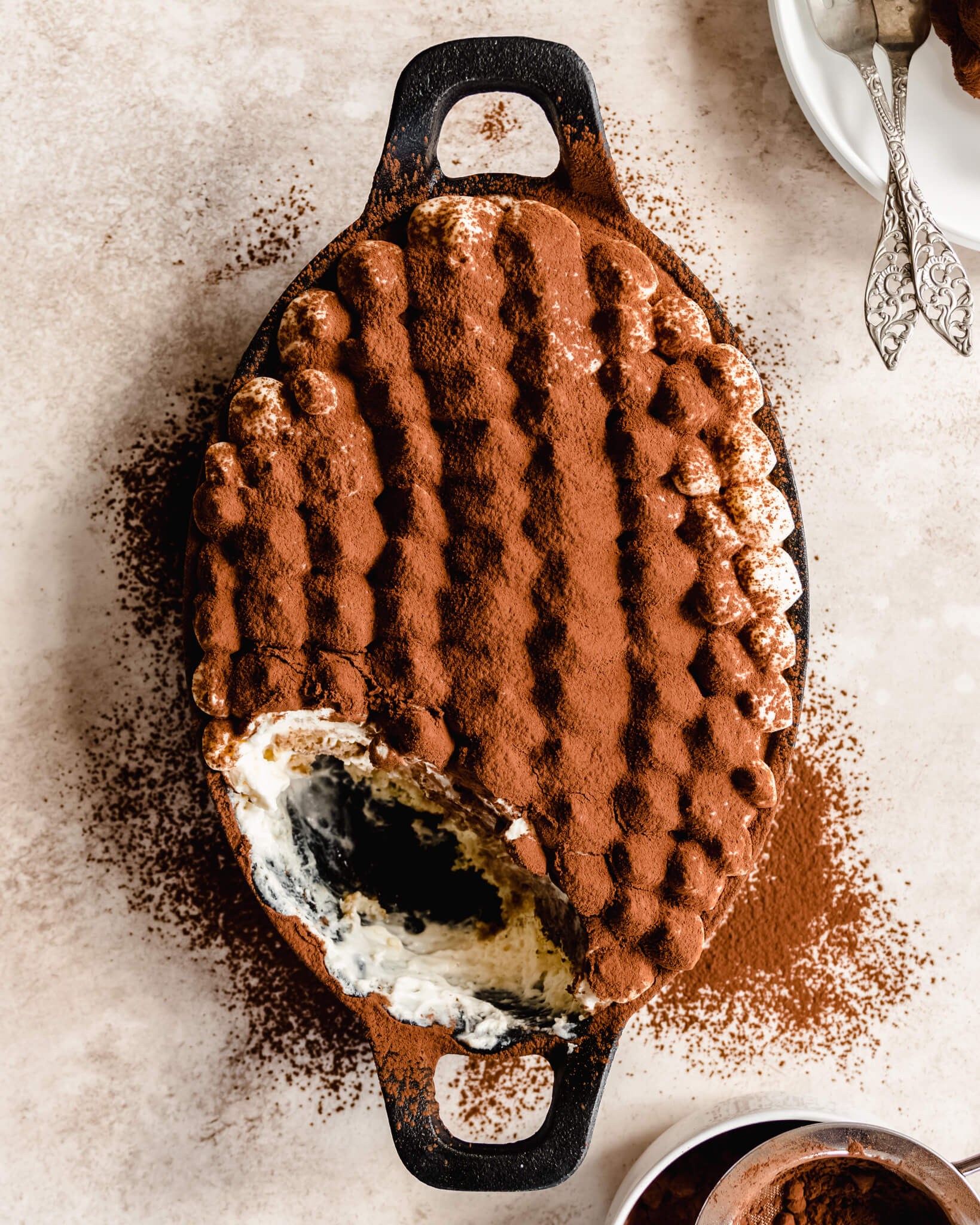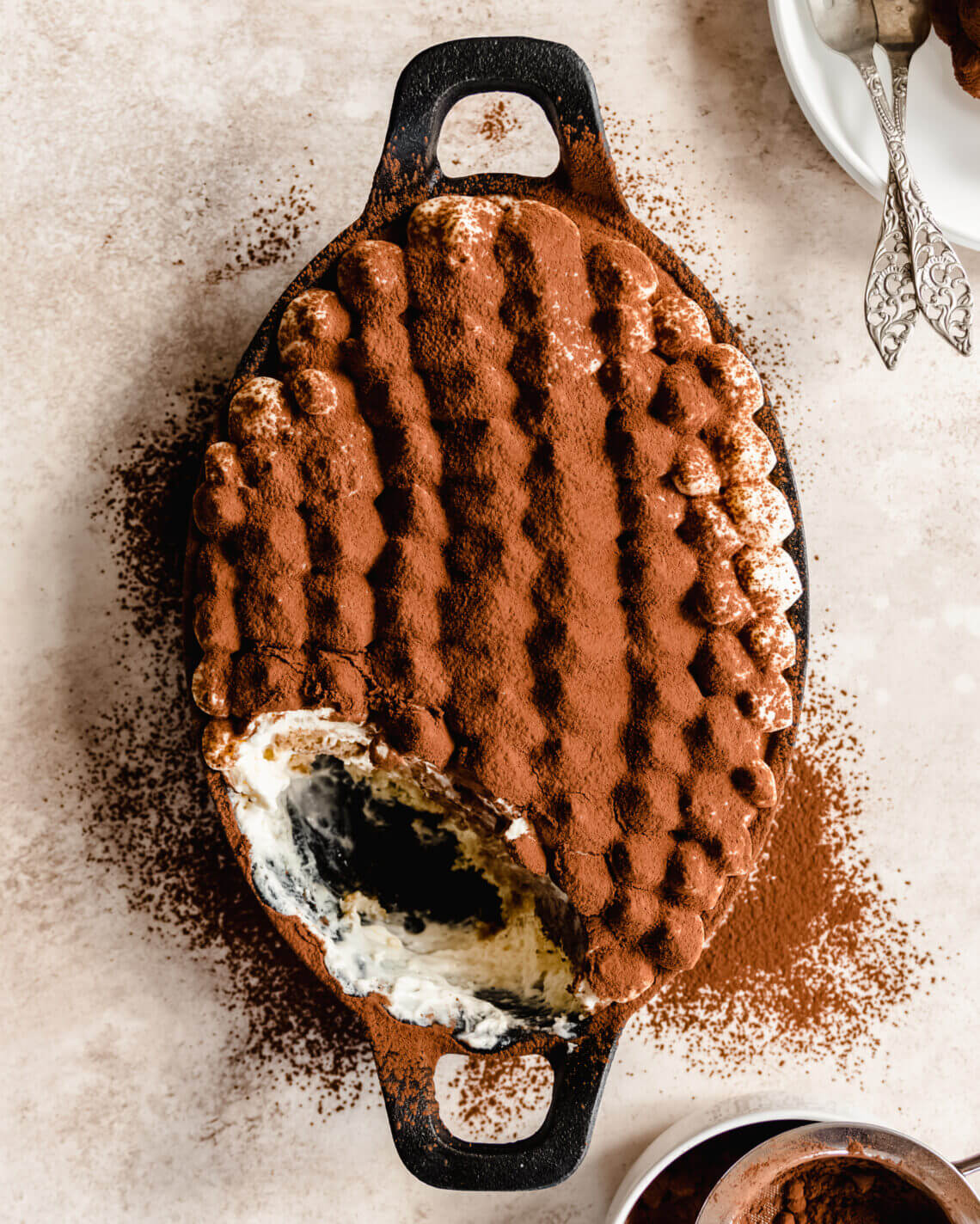 Tiramisu with homemade lady fingers
Tiramisu, it's light and creamy and just delicious. I'm not huge on alcohol in sweets so I left it out but you can alsways add it if you want.
You can also choose to skip the homemade lady fingers but I didn't have any and I did have eggs, sugar and flour. So the decision was made quickly, I hate having to go back to the supermarket.
Lady fingers
Does it make a huge difference when you make them yourself? Hard to tell, I couldn't compare it. What I do have when I make it with storebought is sometimes still hard pieces of lady fingers. You really have to soak those bad boys because they are so hard. Homemade is more delicate and soaks way quicker.
Tiramisu
So this is a classic dish and I hate it when people reinvent a classic. Don't expect a groundbreaking change here but I do have some tips to make sure you can serve your friends and/or family an awesome dessert.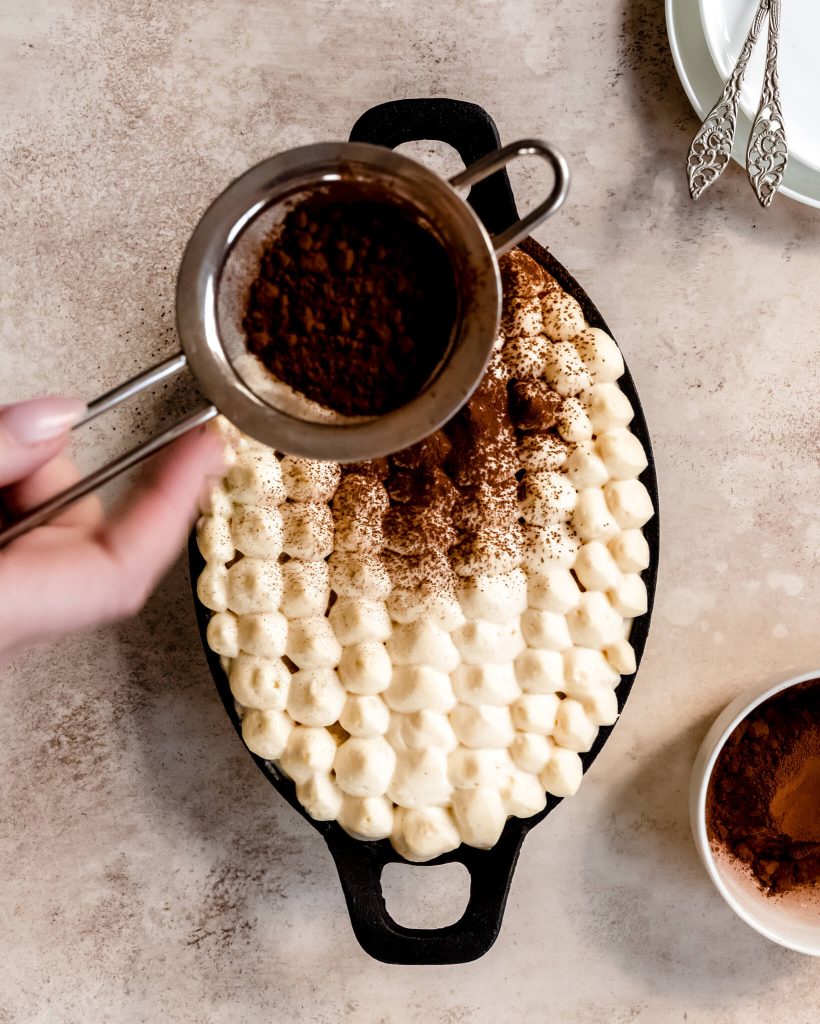 What do you need?
An ovendish of course. The one I used was a bit small and I had leftovers of everything. I recomments an ovendish, preferable with a lose bottom, of 25cm by 25 cm, like this one..
A Piping bag could be usefull. You could do without if you spread out the lady finger mixture in the shape of your ovendish.
tiramisu
Ingredients
for the lady fingers
4

eggs

120

grams

flour

120

grams

sugar

(+ extra for sprinkling)

pinch

salt
for the tiramisu
4

eggs

100

grams

sugar

500

grams

mascarpone

roomtemperature

cup

of strong coffee

2

tablespoon

cacao

2

tablespoon

rum or marsala (optional)
Instructions
for the lady fingers
Preheat the oven to 190 degrees celcius.

Seperate the eggs and whisk the eggwhites with the salt and 60 grams sugar until stiff. Whisk the yolk with the other 60 grams sugar until light and fluffy.

Add the white bit by bit to the yolk by mixing in an upward motion to keep in the air.

After everything is mixed add the flour bit by bit and mix again in an upwards motion to keep in the air.

You can pipe out lady fingers or divide the mixture onto your baking sheet in the shape and size of your ovendish. Sprinkle some extra sugar on top and bake for 10 minutes.

Let them cool off for 5 minutes and turn over. Bake again for 3 minutes, turn the oven off and let them cool off completely until brittle.
for the tiramisu
Again seperate the eggs and whisk the whites with 50 grams of sugar until stiff. Whisk the yolks with the other 50 grams of sugar until light and fluffy.

Add the mascarpone to the yolk and mix by hand. I don't do this electric because of the risk of overmixing.

Add the whites bit by bit by mixing in an upwards motion to keep in the air.

Start filling your ovendish by starting with a layer of ladyfingers, coat with coffe, then a layer of cream and repeat. I made 3 layers.

You can put the last layer of cream on top of you can pipe it on. If you want to do that, put the cream in a piping bag and let it cool off for 30 minutes. It stiffens up a bit making the piping easier.

After putting on the top layer of cream let your tiramisu set for at least 4 hours but preferably a night.

Sive the cacao on top right before serving. I always do this after my tiramisu has refrigerated so it won't sink into my cream.