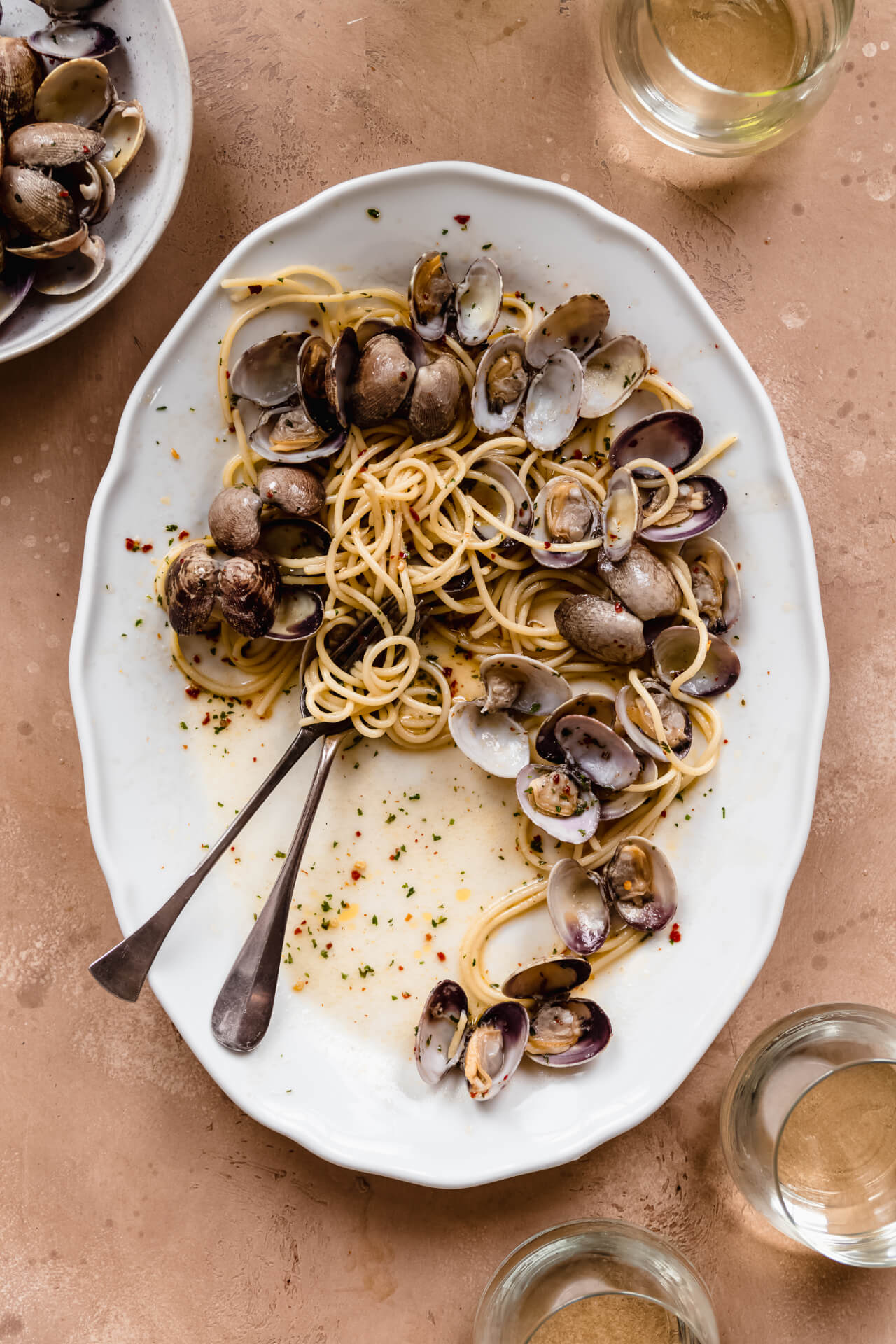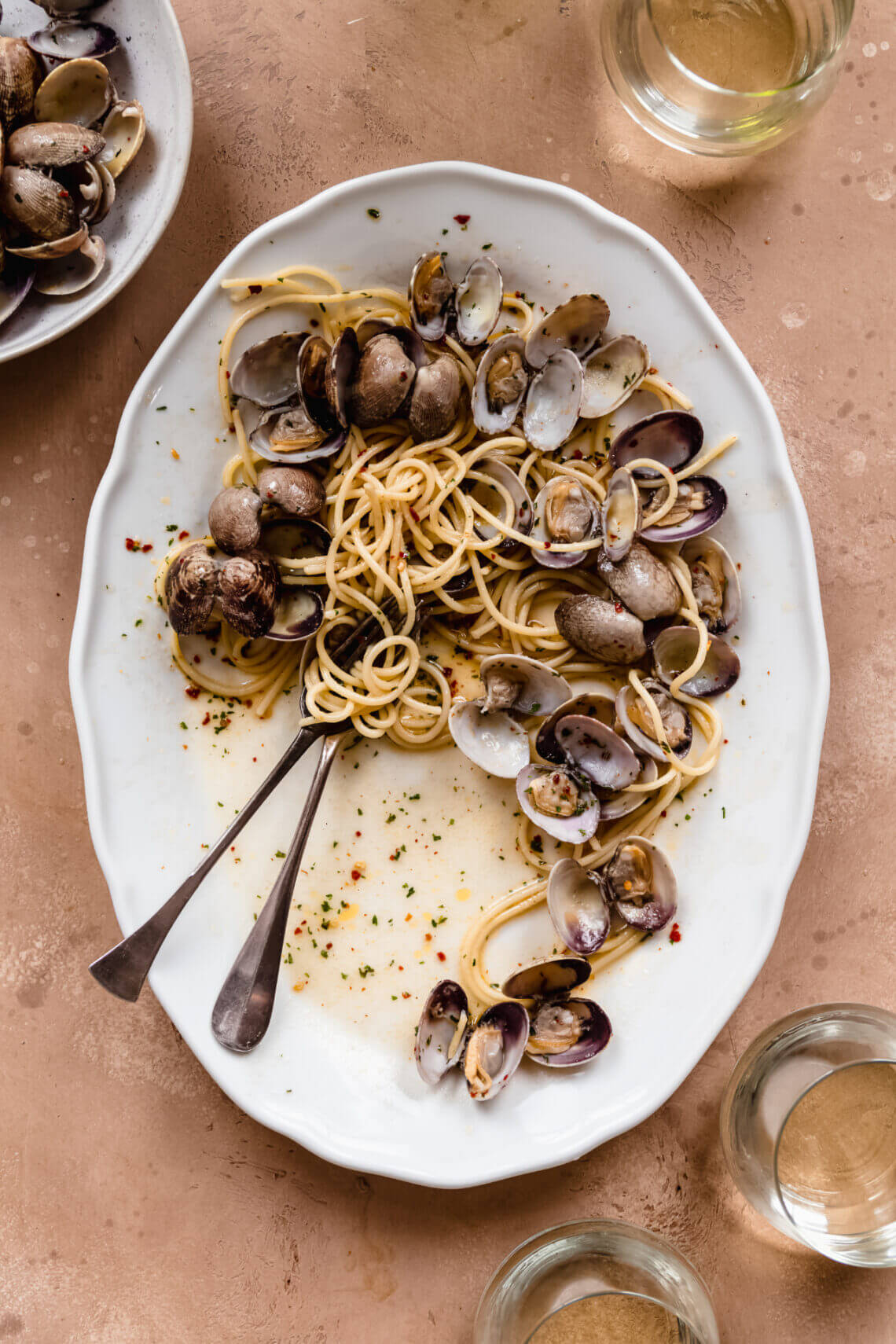 Spaghetti vongole (or mussels)
My husband loves shellfish. I do as well but I'm full rather quickly.
So when I wanted to make mussels for dinner I figured I would make something else for myself. It's an easy dish but packed with flavour. I use white wine in the sauce and a tip: make sure you use good wine that you would also serve with your meal. If you don;t want to drink it, you shouldn't cook with it.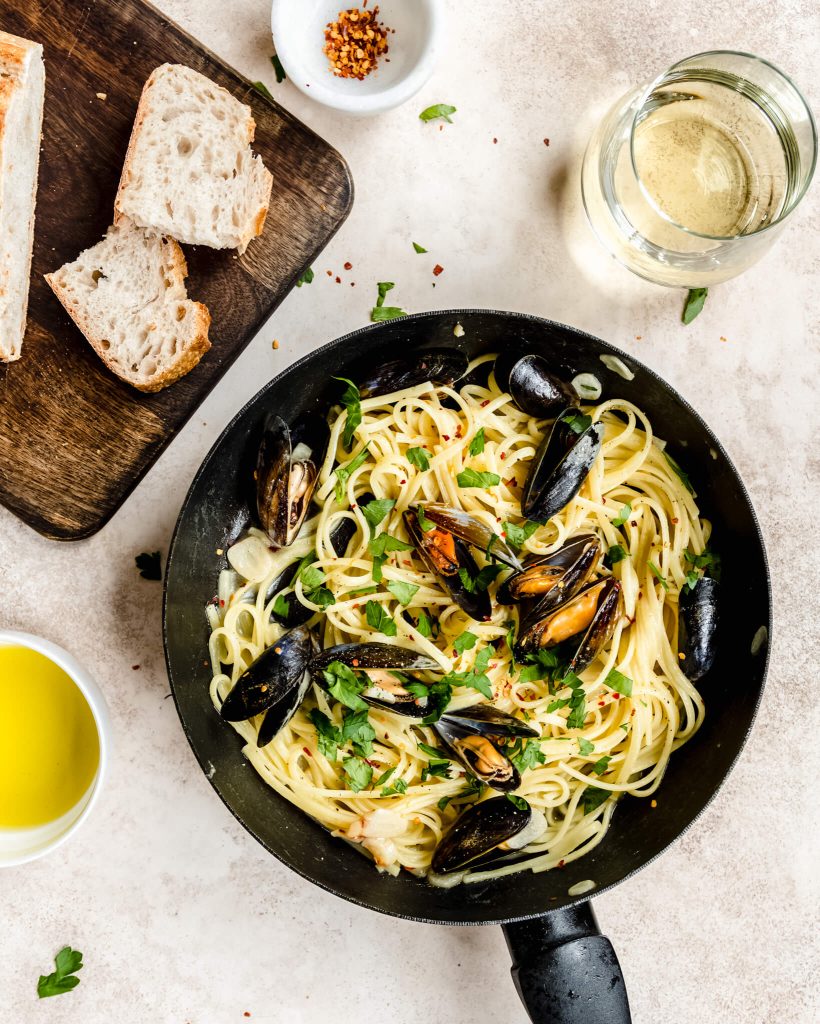 Mussels
What I like about shellfish is that they're done quick and they really soak up all the flavours of what you steam them in.
Clean your mussels first by soaking them in cold water. Throw away the mussels that are broken and the ones that won't close in the water. These are dead and you can get really sick if you eat them. Also throw away the mussels that won't open after steaming.
Vongole
You could also go for the more traditional vongole. If you can get them at least, I only recently found them at Crisp online supermarket
Spaghetti with mussels or vongole
Spaghetti with mussels or vongole
Ingredients
150

grams

spaghetti

3

tablespoon

olive oil

1

teaspoon

chili flakes

4

cloves

garlic

some

white wine

30

mussels or vongole

It's great to make steamed mussels one day and keep some for this recipe the next day (not steamed)

handfull

fresh parsley, chopped

pepper and salt
Instructions
Bring a pot of salted water to a boil and cook the spaghetti al dente.

Heat up the oil in a frying pan on low fire. Slice the garlic in thin sliced and fry in the oil. Garlic burns fast so keep the fire low. You want to oil to have a light red hue.

Add the cleaned mussels and a pour of wine. Put the lid on and let the mussels steam for about 2 minutes, until they open up.

Add the boiled spaghetti and stir everything together.

Season with chili flakes and pepper and serve with fresh parsley.