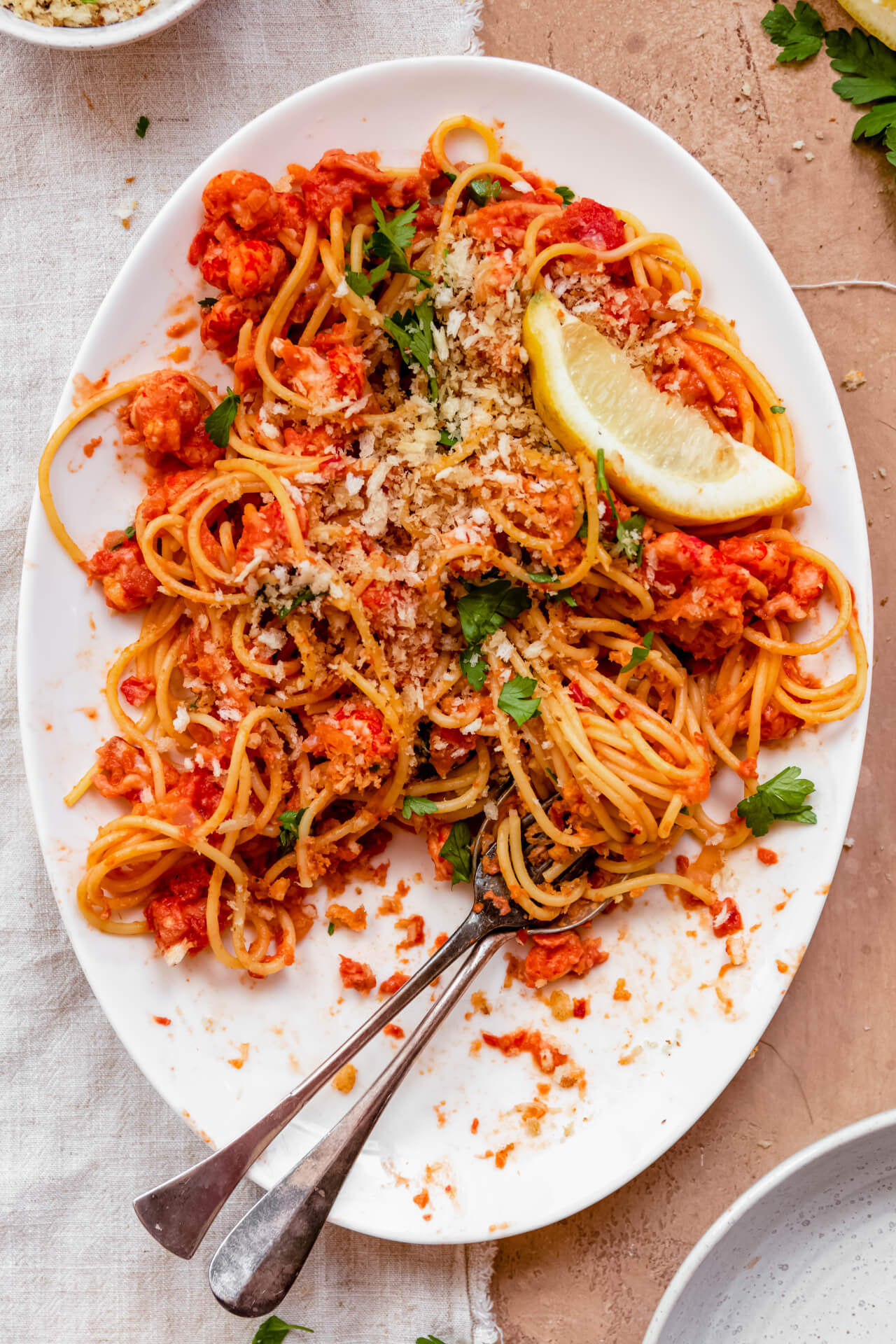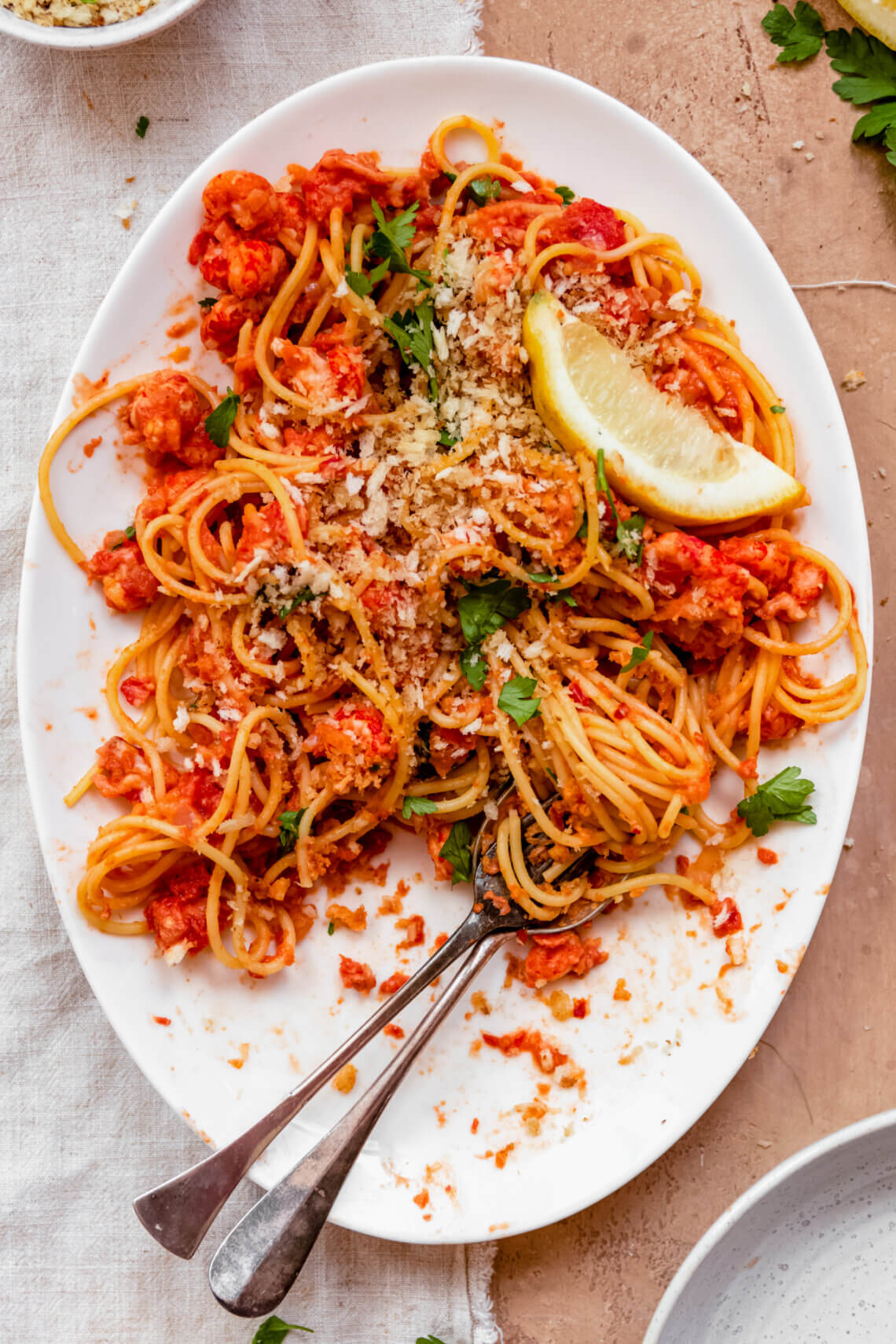 Spaghetti with drayfish and a breadcrumb topping
I love all pastas but this is my new favourite. I'm a big fan of pasta dishes with fish, like this pasta with salmon or this spaghetti with shrimp.We will listen to 'the rule' of not combining fish with cheese. This time, that is.
Crayfish
We have an actual crayfish plague in Amsterdam. Apparently they were brought over from the U.S. and they do very well in the canals over here. They can even come out of the water and walk across the bikelanes. It's insane!
Breadcrumb
Instead of parmesan we use a breadcrumb topping. Just bake panko breadcrumbs in a garlic butter until goldenbrown. Don't use the finer breadcrumbs, you want the structure of panko. I explain hoe to make it in my cookbook Vers Deeg but that's only in Dutch unfortunately.
Spaghetti with crayfish
Ingredients
For the breadcrumb
15

grams

butter

2

cloves

garlic, chopped

50

grams

panko
for the spaghetti
150

grams

spaghetti

15

grams

butter

1

sjalot, finely diced

2

cloves

garlic, finely chopped

1

teaspoon

chili flakes

1

can

tomato cubes

100

grams

crayfish

1

tablespoon

creme fraiche

1

handfull

fresh parsley, chopped

lemon
Instructions
For the breadcrumb heat up the butter and bake the garlic until fragrant. Add the panko and bake until goldenbrown. Set aside.

Bring a pot of salted water to a boil and cook the spaghetti al dente.

For the pasta heat up the butter and gently bake the sjalot, garlic and chiliflakes until fragrant. Add the tomato and a pinch of salt and let this simmer for 10 minutes.

Add the boiled spaghetti, the crayfish and the creme fraiche and stir. Add the parsley and mix until combined.

Serve with breadcrumb and a lemon wedge.