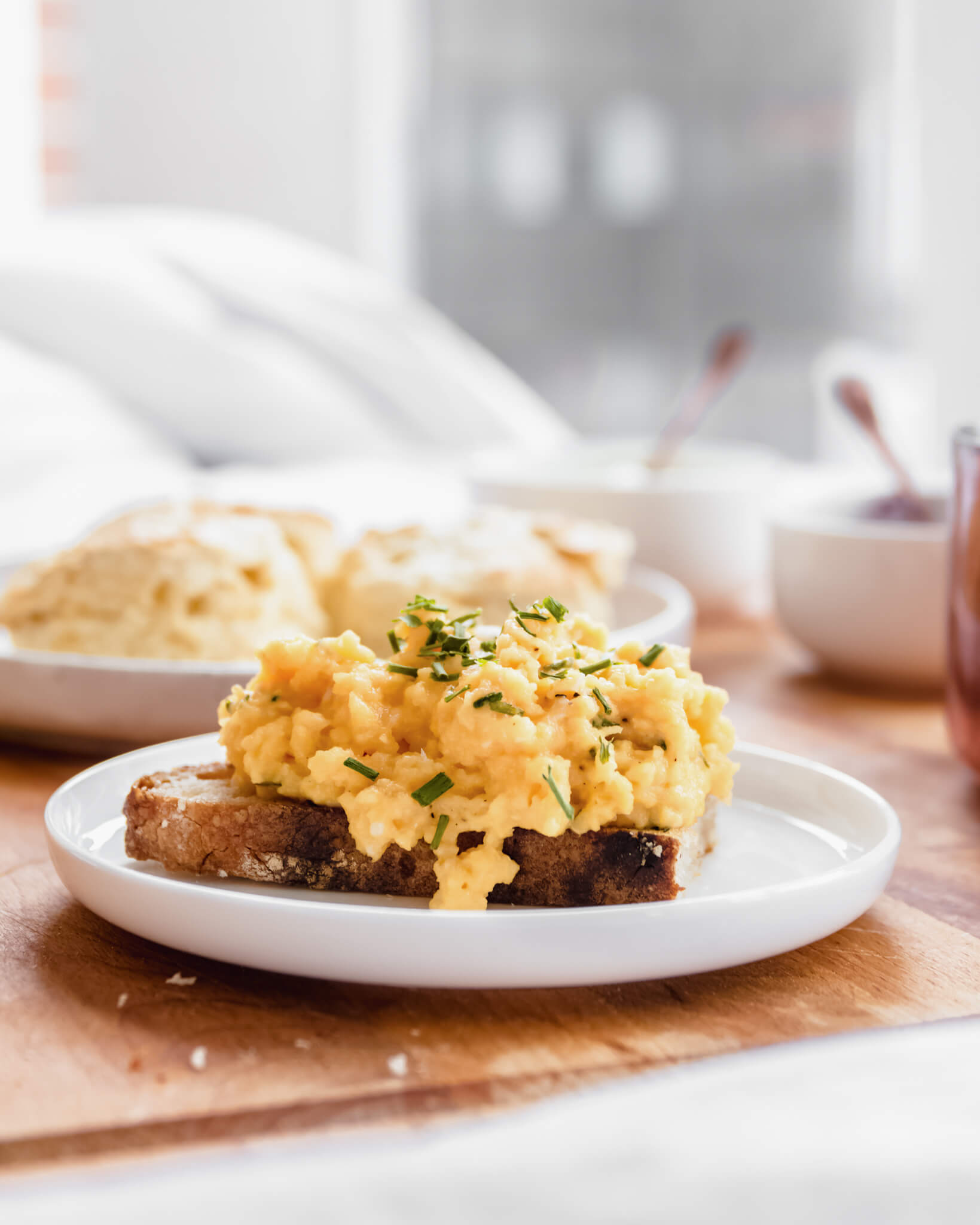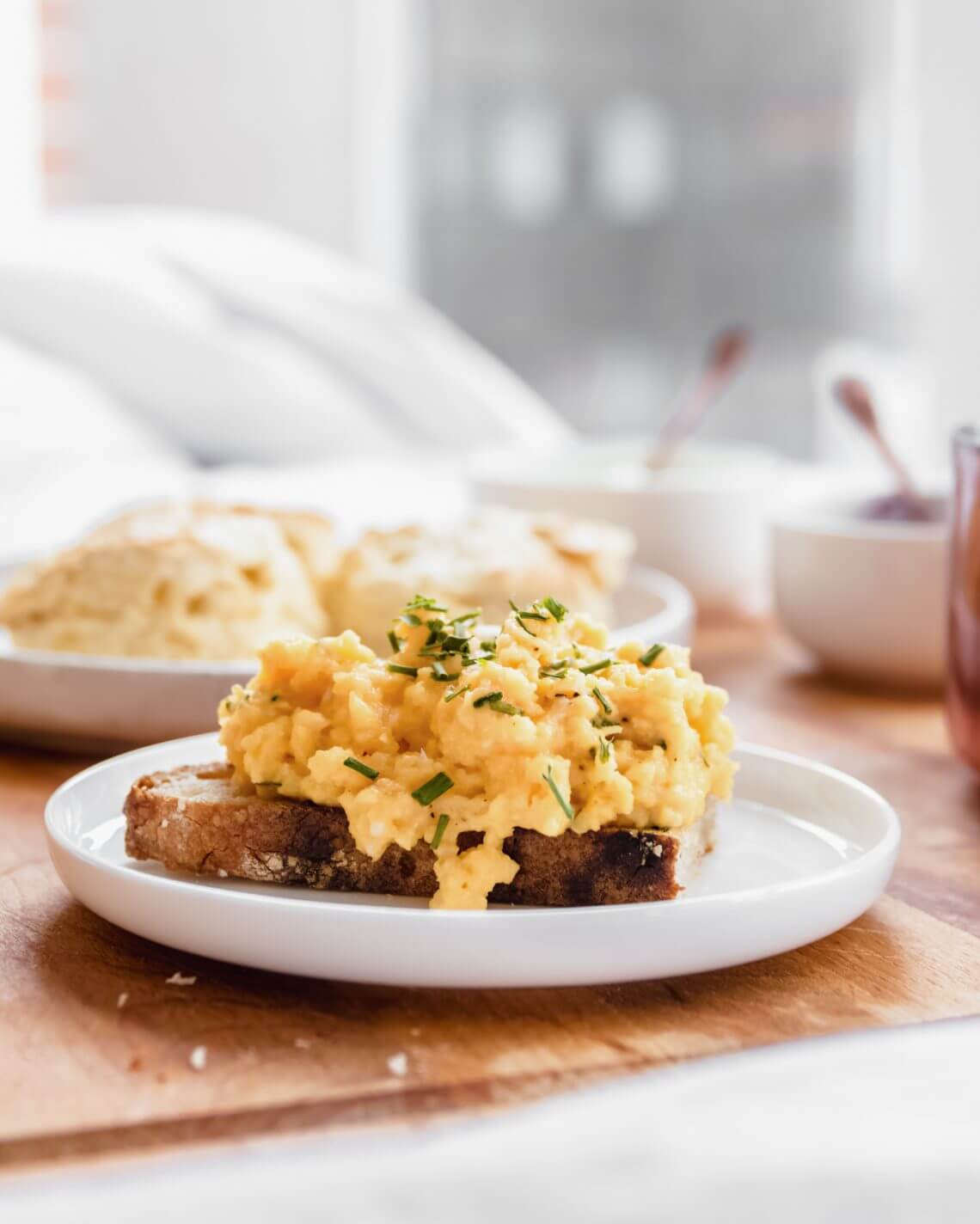 Collab
Supermarkt Coop asked me how I celebrate Easter. Well, even before the quarantaine we did a breakfast in bed. Just an ultimate chill day. Not visiting family, just our little family. Get all your groceries the day before, make a list so you don't forget anything, the morning of is just whipping up a breakfast.
Scrambled eggs
So, eggs are a must for Easter. I also love Scones for a sweet touch. Noworries, you whip up scones in about 20 minutes. So easy!
I love my eggs on homemade sourdough toast. I have an awesome recipe here but I can imagine that being a bit much for a lazy breakfast so you can always buy some bread.
You can make eggs the French way or the English way. The French do it in a frying pan but the English in a sauce pan with loads of butter. I prefer the English way.
Whatever you do, don't bake your eggs on high heat. You'll end up with dry flakes.
scrambled eggs op toast
Ingredients
2

pieces of bread

4

eggs

40

grams

butter

pepper and salt

chives

Optional: Cheese or smoked salmon
Instructions
Heat up 15 grams of butter in a frying pan and bake your bread on both sides. This is so much tastier than using a toaster.

In a sauce pan heat up the remaining butter. Add the eggs and whisk. Keep te heat low. If you want to add salmon or cheese, do that now.

When the eggs begin to set, season with pepper and salt. Remove from the heat when they're just a bit too wet, they'll finish cooking in the pan.

Divide the eggs on the toast and garnish with chives.