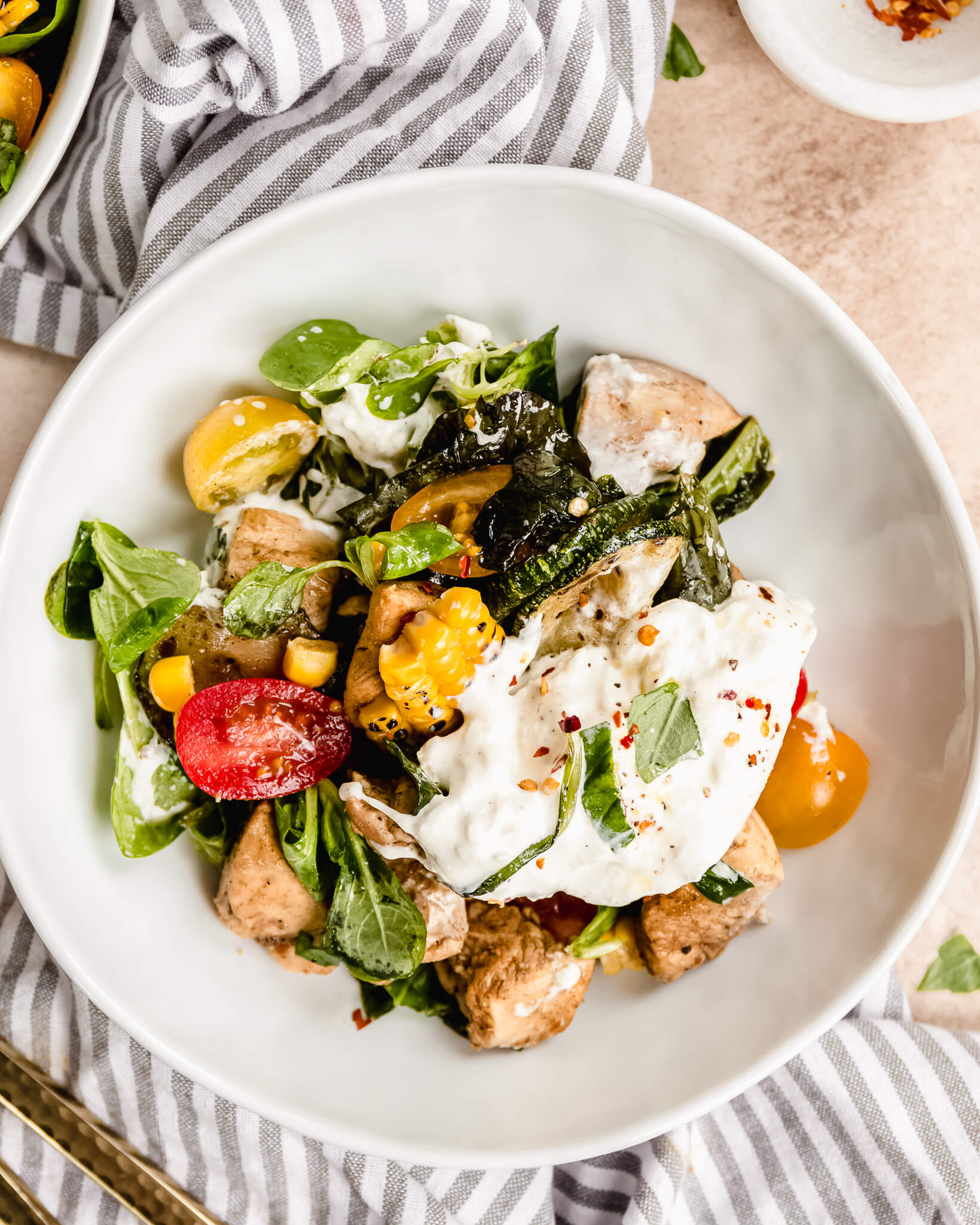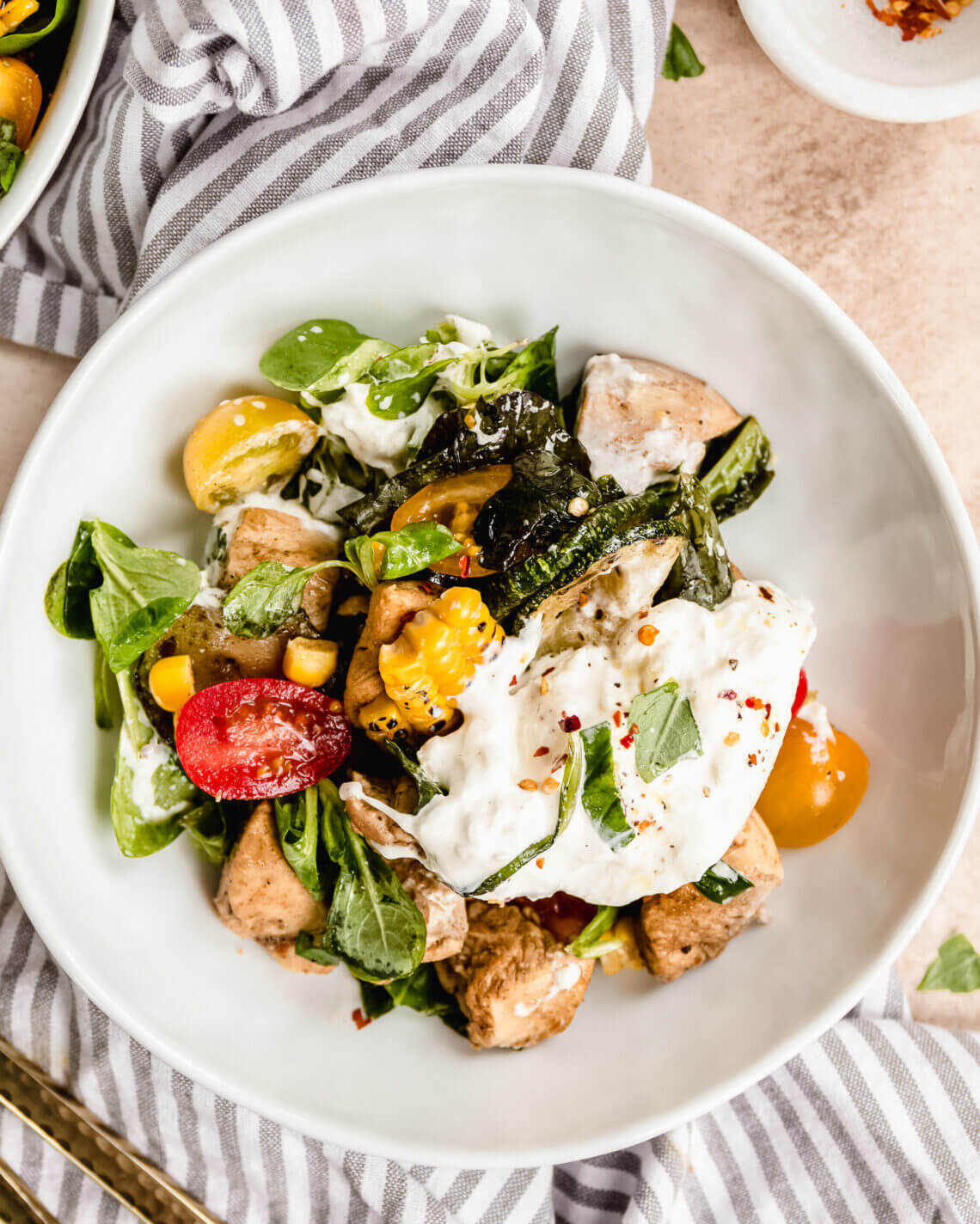 Salad with grilled chicken, courgette and burrata
Salads are the way for me to make 1 meal that both Bart and I eat. Bart eats lowcarb so he needs a lot of fats, me not so much because I do eat carbs. I eat this salad like the recipe below and for Bart I add loads of olive oil.
Burrata
I love burrata. It's just a creamy mozzarella, but that works so well in salads and on pizza. Thankfully you can buy burrata everywhere now.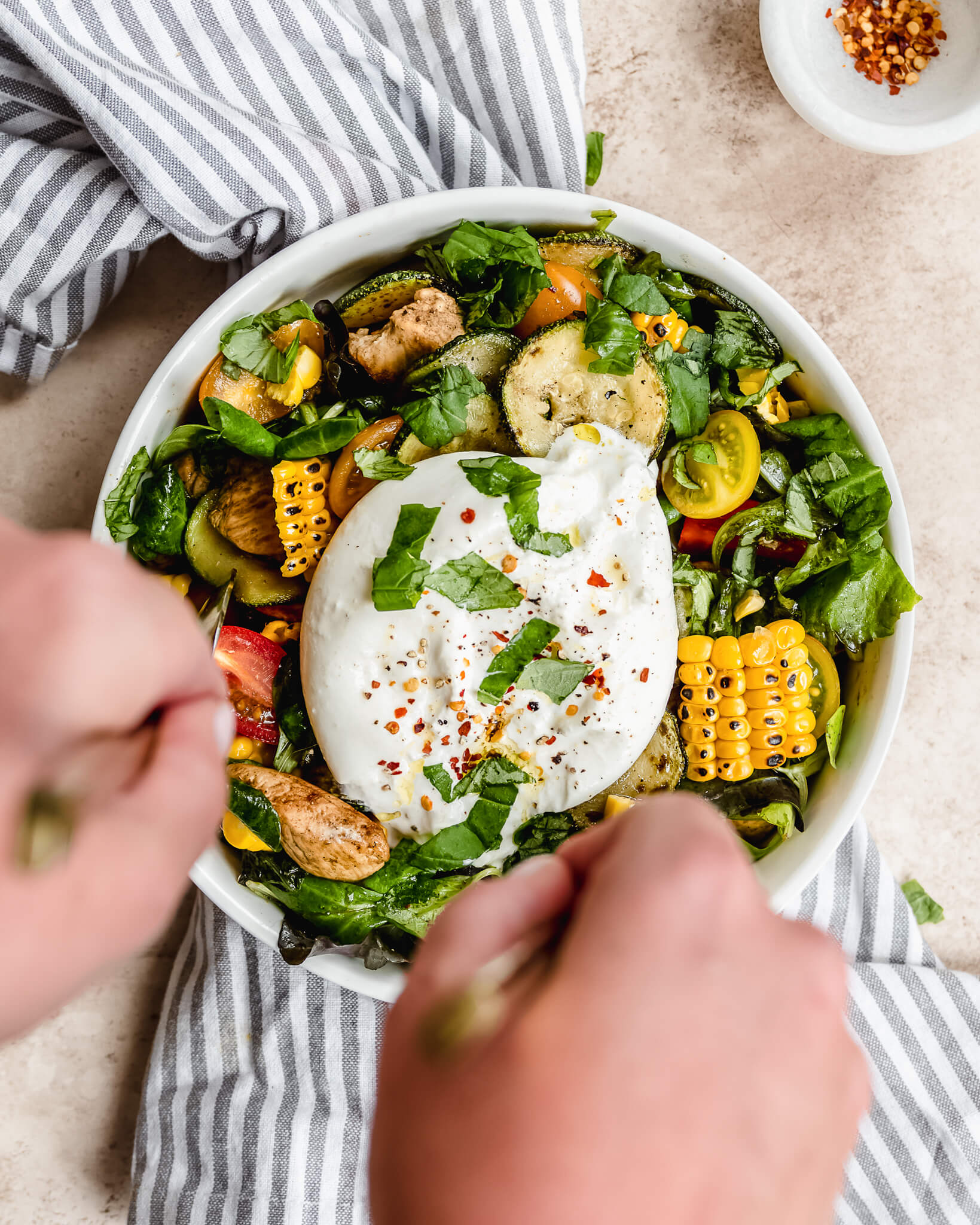 Very flavourfull
What makes this salad so flavourfull is the spice mix I bake the chicken and courgette in. Together with the sweetness of the corn and the creaminess of the burrata this makes for an awesome salad.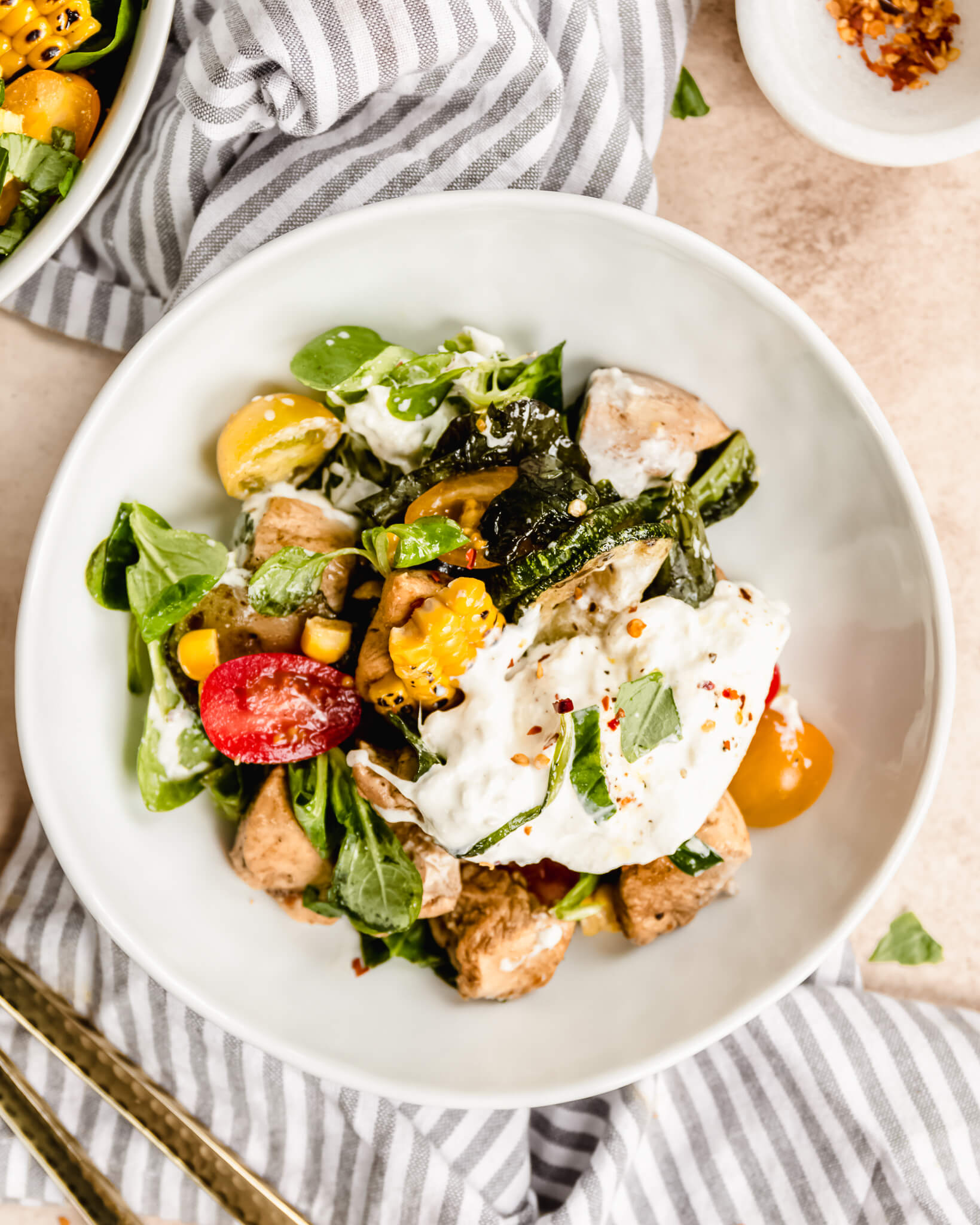 Salad with burrata
Ingredients
75

grams

mixed lettuce

2

chicken fillets, diced.

1

courgette, cut in slices.

handfull

cherry tomatoes, halfed

1

corncob

1

ball

burrata

handfull

basil, finely cut

2

tablespoon

olive oil

1

teaspoon

cumin

1

teaspoon

coriander

1/2

teaspoon

chili powder

1/2

teaspoon

garlic powder

1/2

teaspoon

pepper

1/4

teaspoon

salt

chili flakes
Instructions
Mix the cumin, coriander, chili, garlic, peper and salt with the olive oil and use this to marinate the chicken. Bake the chicken until browned, then add the courgette and bake until everything is cooked.

Grill the corn and cut off the cob. Set aside.

Mix the lettuce with the chicken, courgette, tomato and corn.

Serve with burrata, garnish this with chili flakes and basil.