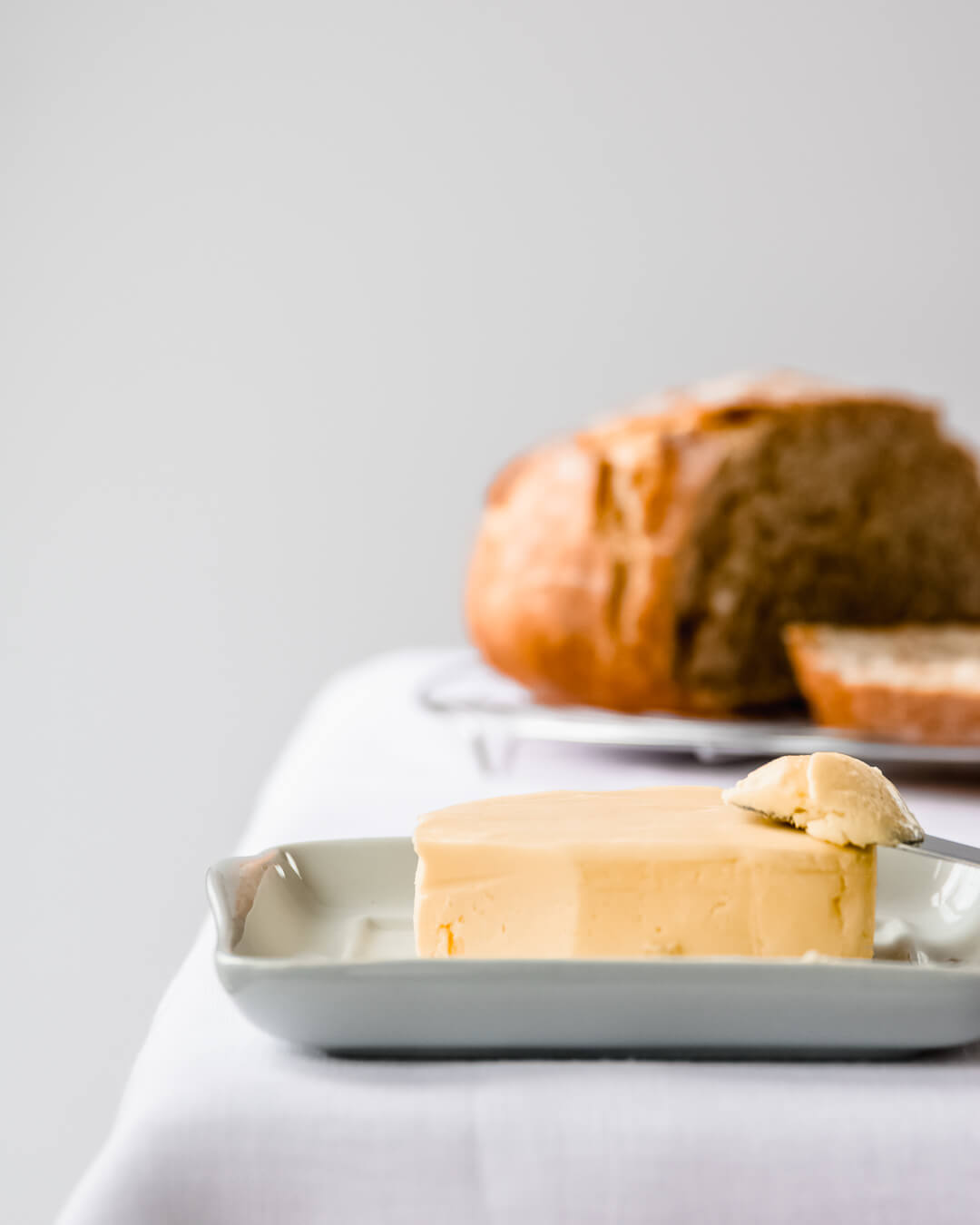 After making my own creme fraiche the step to butter was a small one to take.
Butter
You make butter by whisking heave cream until the fat separates from the fluids. First you'll see little fatty grains and then in no time a knob of butter is attached to your whisk.
This whole process takes about 2 minutes!
Creme fraiche
I really like making butter with the creme fraiche because it's tastier than just using heavy cream.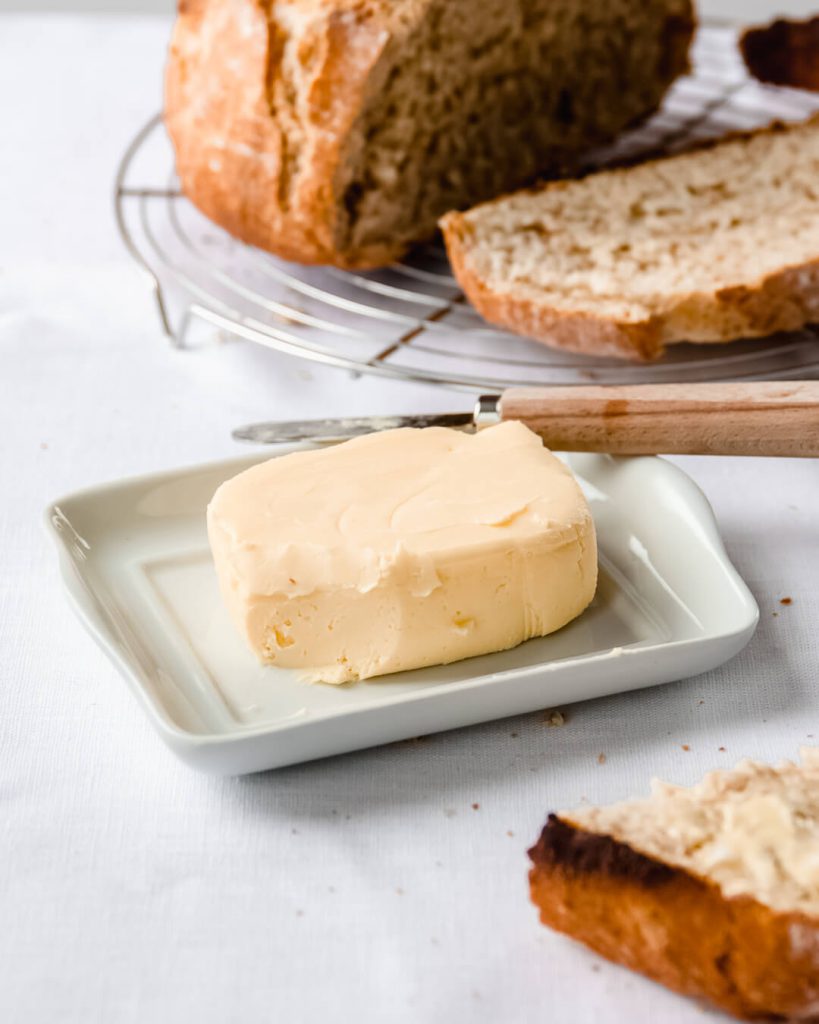 Butter
Ingredients
500

ml

heavy cream of homemade fermented creme fraiche
Instructions
Whisk the heavy cream until the fats separates from the fluids. When using creme fraiche the fluid is a lightly sour buttermilk.

Save the buttermilk for another recipe, or make another batch of creme fraiche.

You need to remove the rest of the buttermilk out of the butter. Buttermilk goes bad faster than butter so that needs to be removed. Fill your bowl with the butter in it with cold water and push down the butter with a wooden spoon. You'll see murky water coming off it.

Repeat until the water stays clear. Shape the butter with two spatulas and keep in the refrigerator.
Notes
You now have unsalted butter. You can of course add salt.