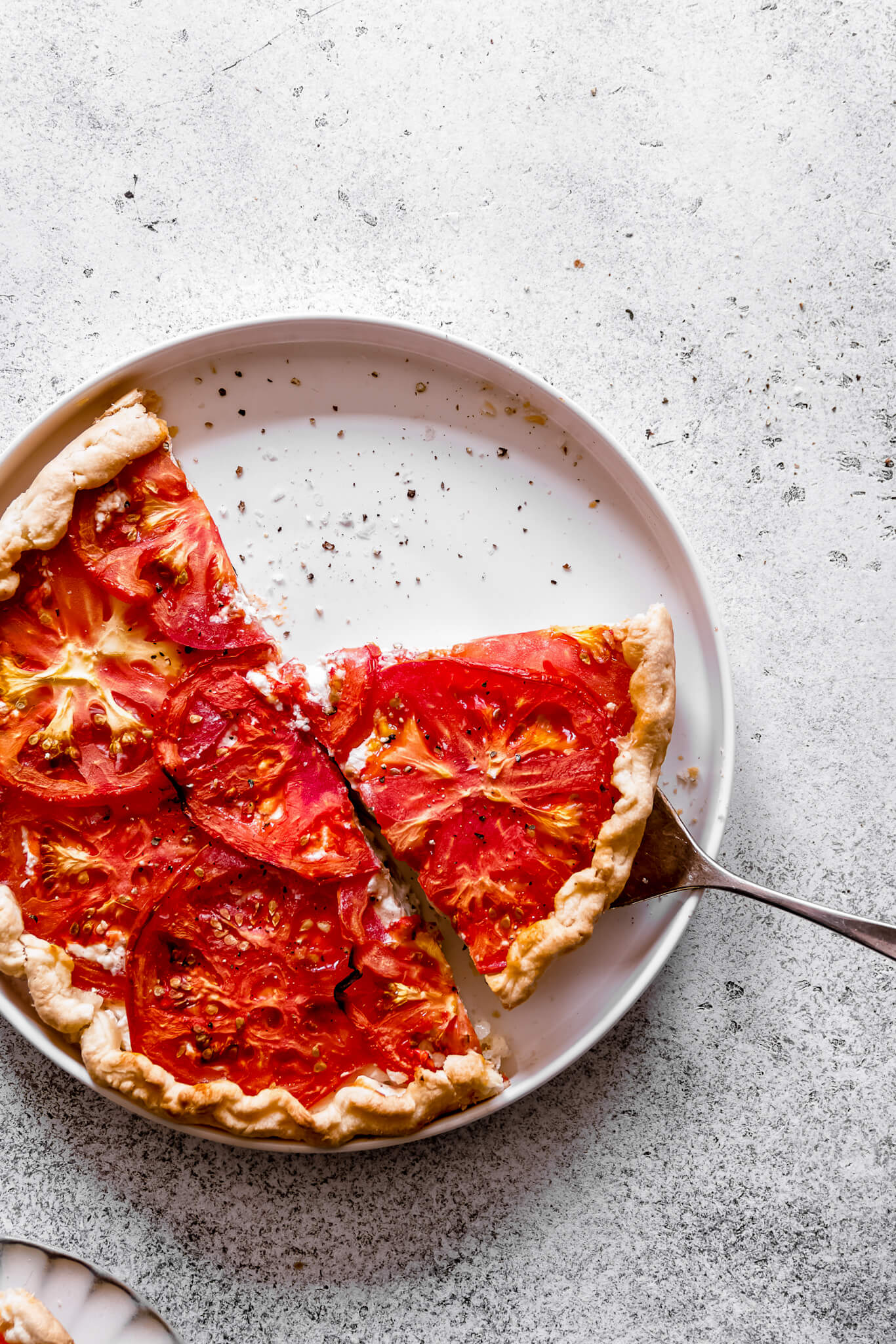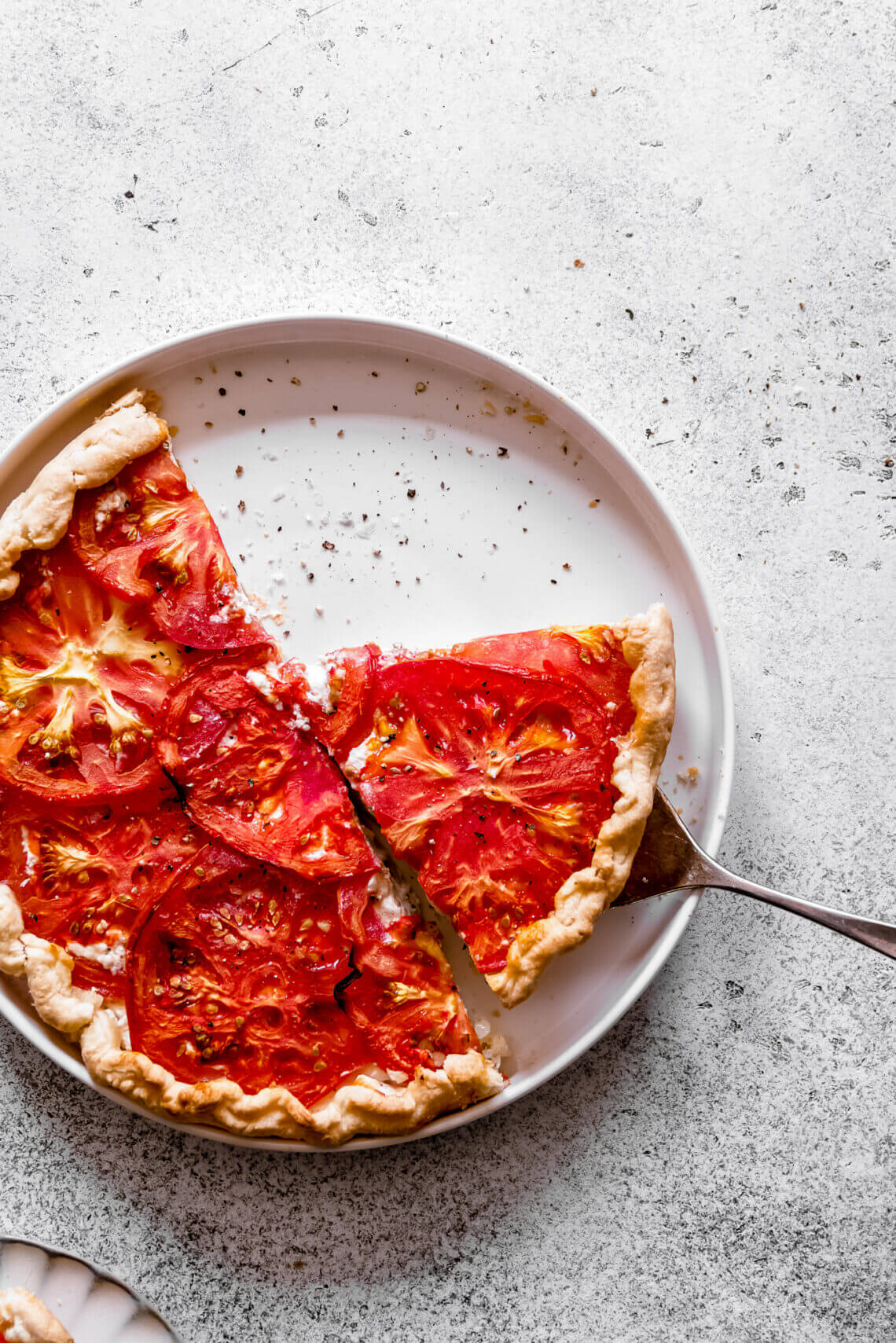 Quiche with tomato and goat cheese
I used to make this all the time the even easier way on a sheetpan with crumbled goat cheese and tomato on top. I wanted to make an actual quiche this time, with a thicker filling.
Goat cheese
Use a soft goat cheese and mix it with ricotta and herbs, that's the first layer. The second layer is tomato obviously.
Tomato
Get ripe tomatoes for this dish. I used these big ones but you can use any tomato you like.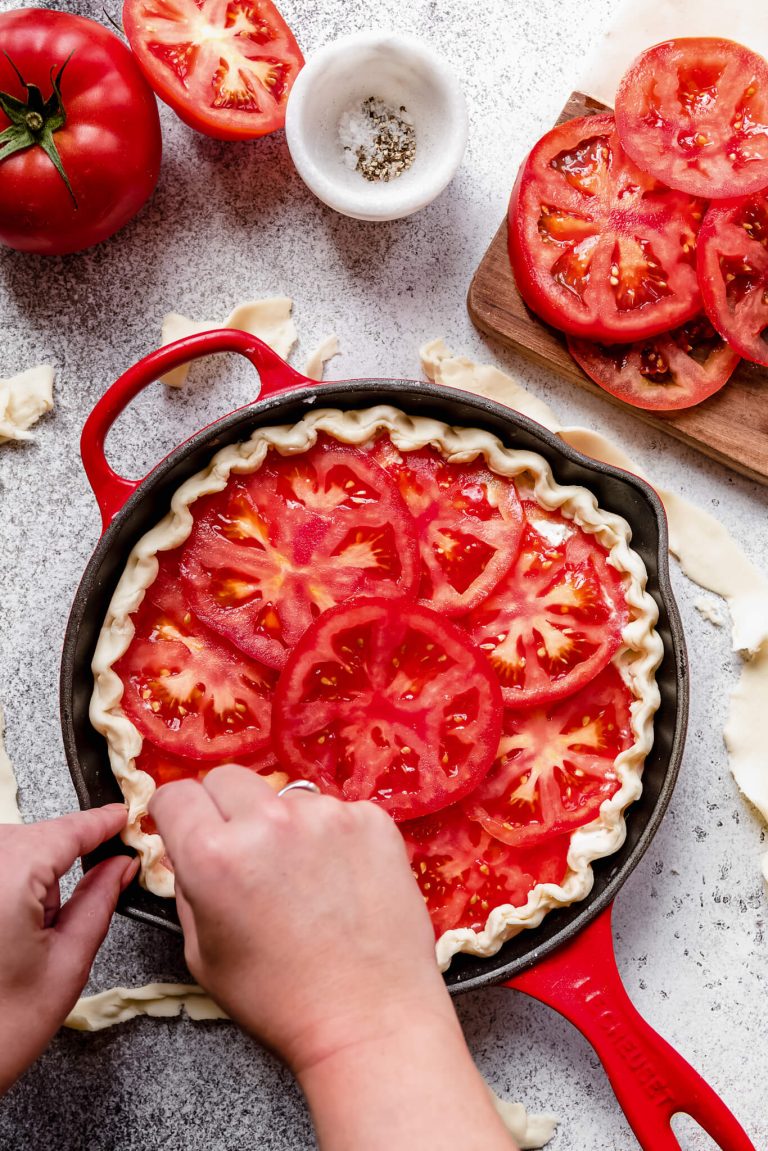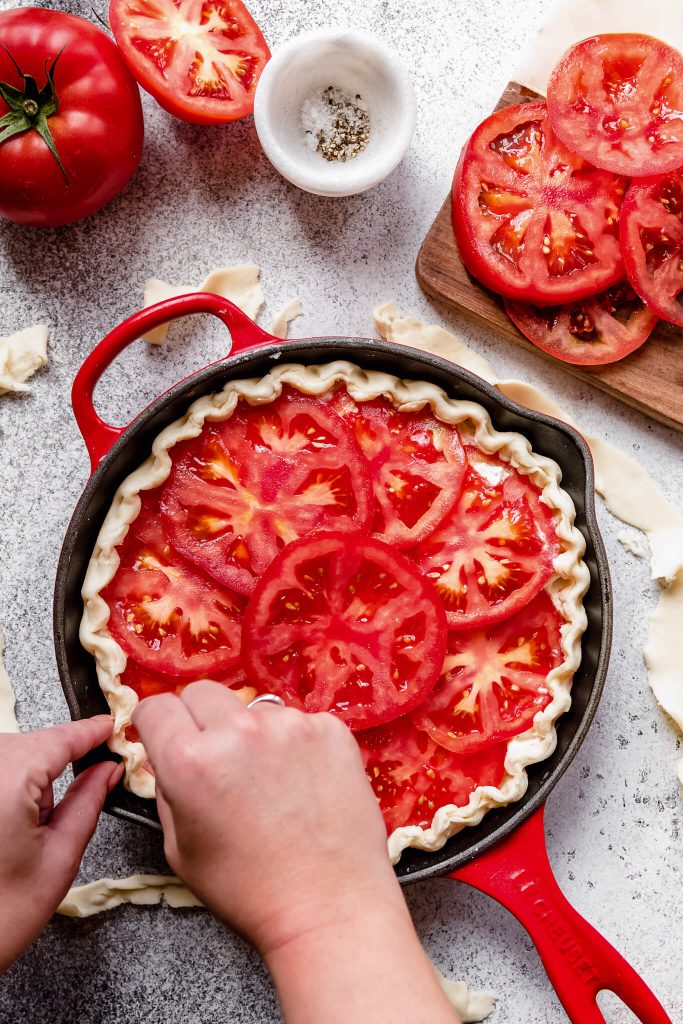 Qick and easy
This is so easy to make I usually make it at parties because you can slide it into the oven and that's pretty much it.
Quiche
I'm a big fan of making eveything myself but I bought premade dough this time because the best part about this dish is that it's done quick.
Quiche with tomato and goat cheese
Quiche with tomato and goat cheese
Necessities
Quiche baking pan or skillet of about 24cm
Ingredients
1

quiche pre made dough

200

grams

goatcheese

250

grams

ricotta

1

tablespoon

thyme

1/2

teaspoon

freshly ground black pepper

3

large ripe tomatoes, sliced
Instructions
Preheat the oven to 180 degrees celcius

Grease the quiche baking pan and transfer the dough on it. Cut off the edges.

Mix the ricotta with the goat cheese and season wuth thyme and pepper. Divide onto the dough.

Pat the tomato slices dry and place onto the cheese mixture. Fold the edges of the dough back and create a V shape using you fingers.

Bake until the dough is golden brown and the tomatoes bakes, about 30 minutes. I don't use an egg wash because the edges will brown faster than the tomato will bake.

Season the tomato with seasalt flakes and freshly ground pepper and serve immediately.