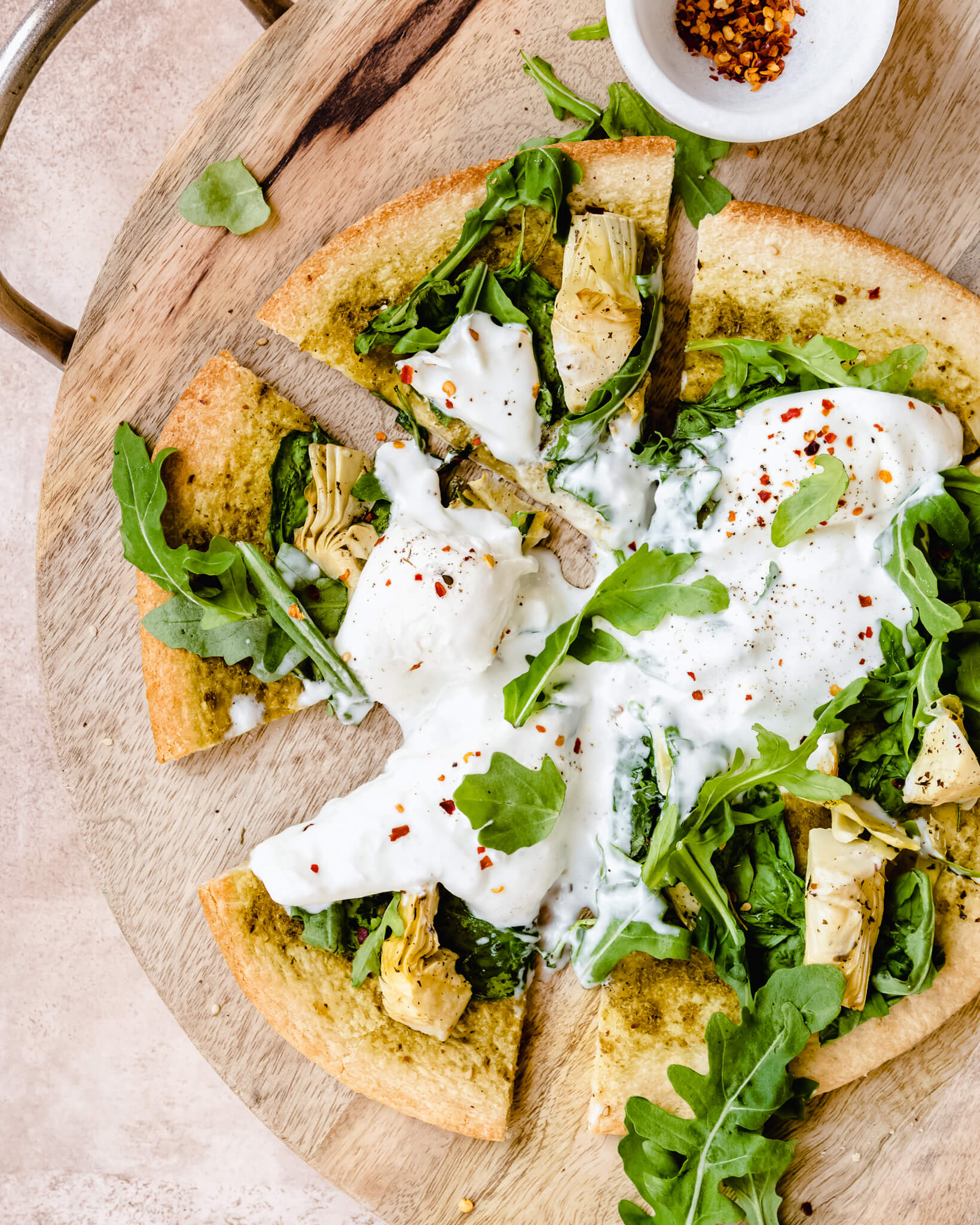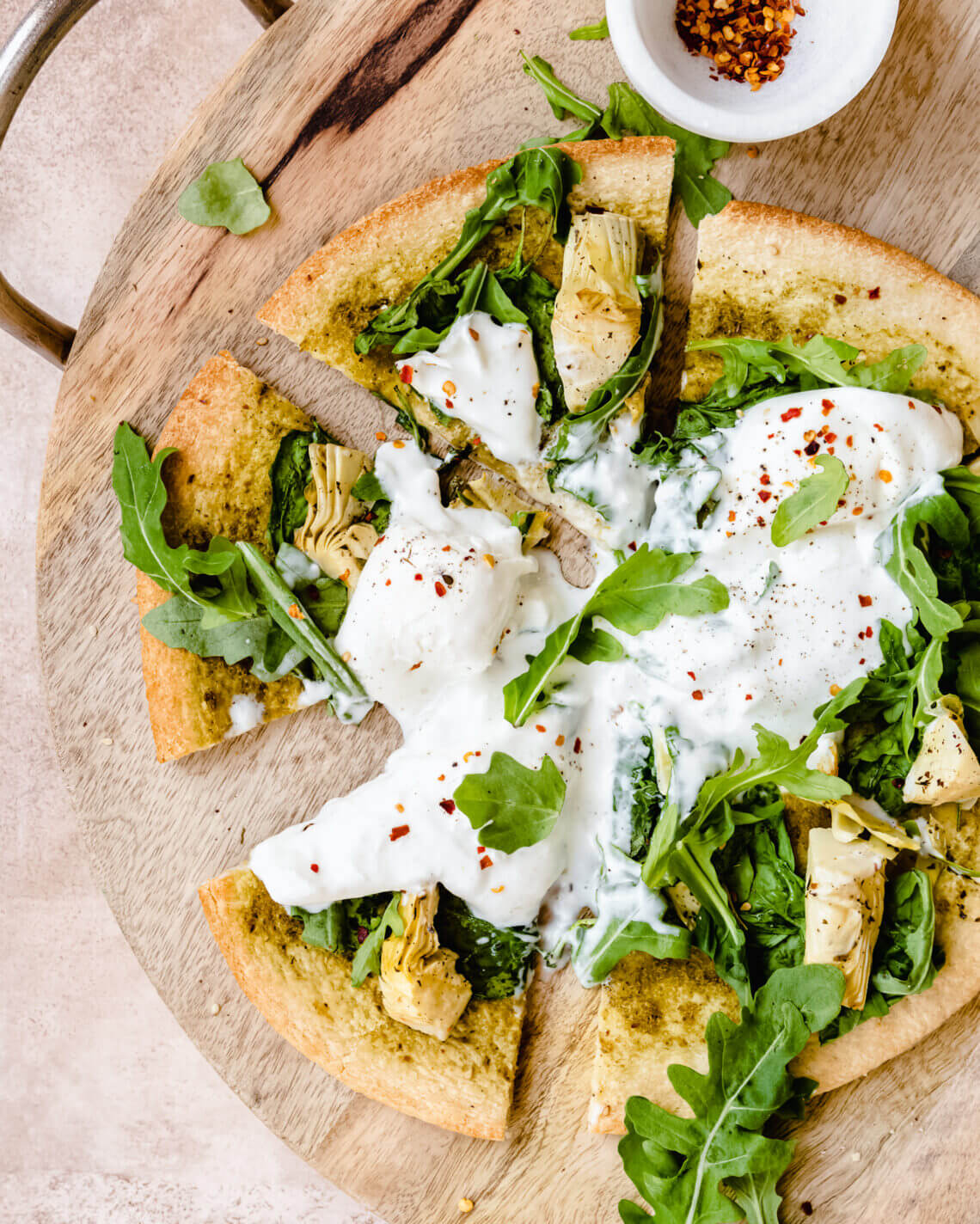 Pizza with artichoke and burrata
With all these vegetables with pizza is almost a salad. I based my recipe on the recipe of Olives + Thyme, but I amended it a bit.
And don't get me wrong, I love a cheesy pizza, but this pizza feels light and is refreshing. It's perfect for when you want a more light meal. And despite all the veggies it's still very flavorful and also creamy because of the burrata.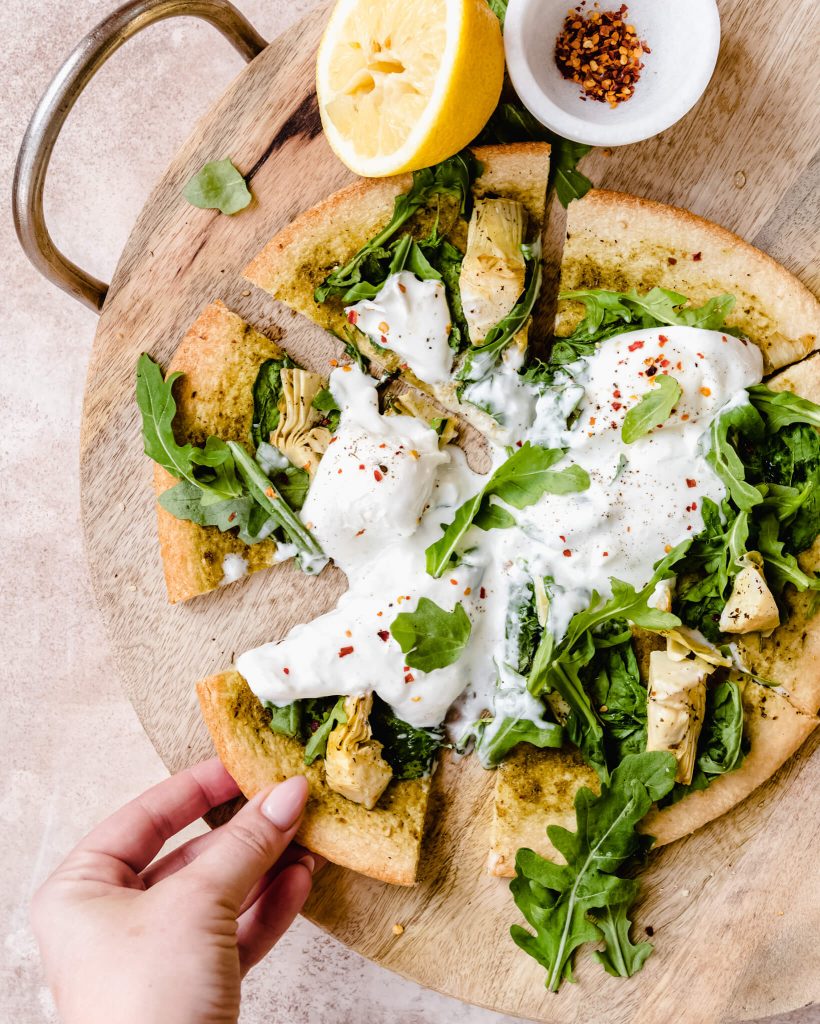 Artichoke
Don't you just love artichoke? It's a great vegetable. For just a pizza I don't bother with cooking fresh artichoke, I used a can here.
Pesto
I even used store bought pesto because I was in a rush but if you want to make your own, over here is a recipe.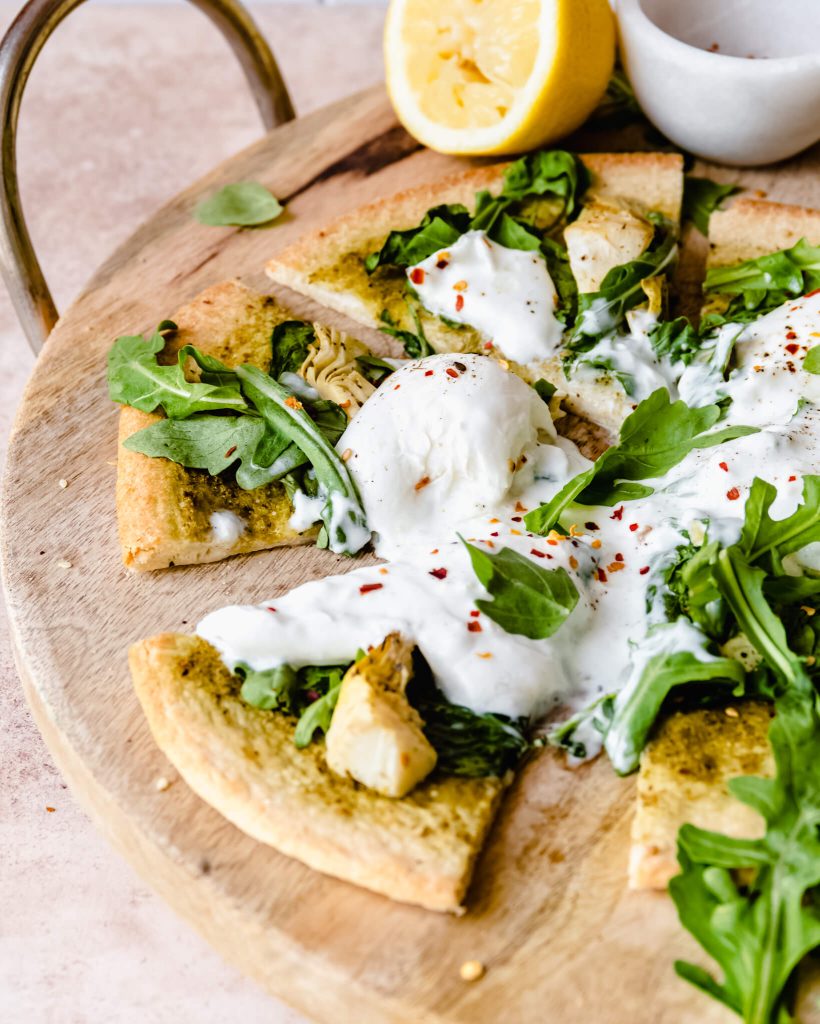 Burrata
Burrata is a mozzarella with a creamy filling. You can buy it in the supermarket and it's great for pizza and/or salads.
Pizza with artichoke and burrata
Pizza with artichoke and burrata
Ingredients
1

pizza base

you can choose which one you want

1

tablespoon

pesto

1

teaspoon

za'atar

handfull

fresh spinach

1/2

can of artichoke (140 grams)

handfull

arugola

1

ball

burrata

1

teaspoon

chili flakes

1

tablespoon

lemon juice
Instructions
Preheat the oven to 220 degrees celcius.

Divide the pesto on the pizza base and season with za'atar. Divide the spinach and artichoke op top and bake for 10 minutes or until the base is cooked.

Remove the pizza from the oven, divide the arugola on top and finnaly the burrata.

Season with chili flakes and lemon juice. Serve immediately.