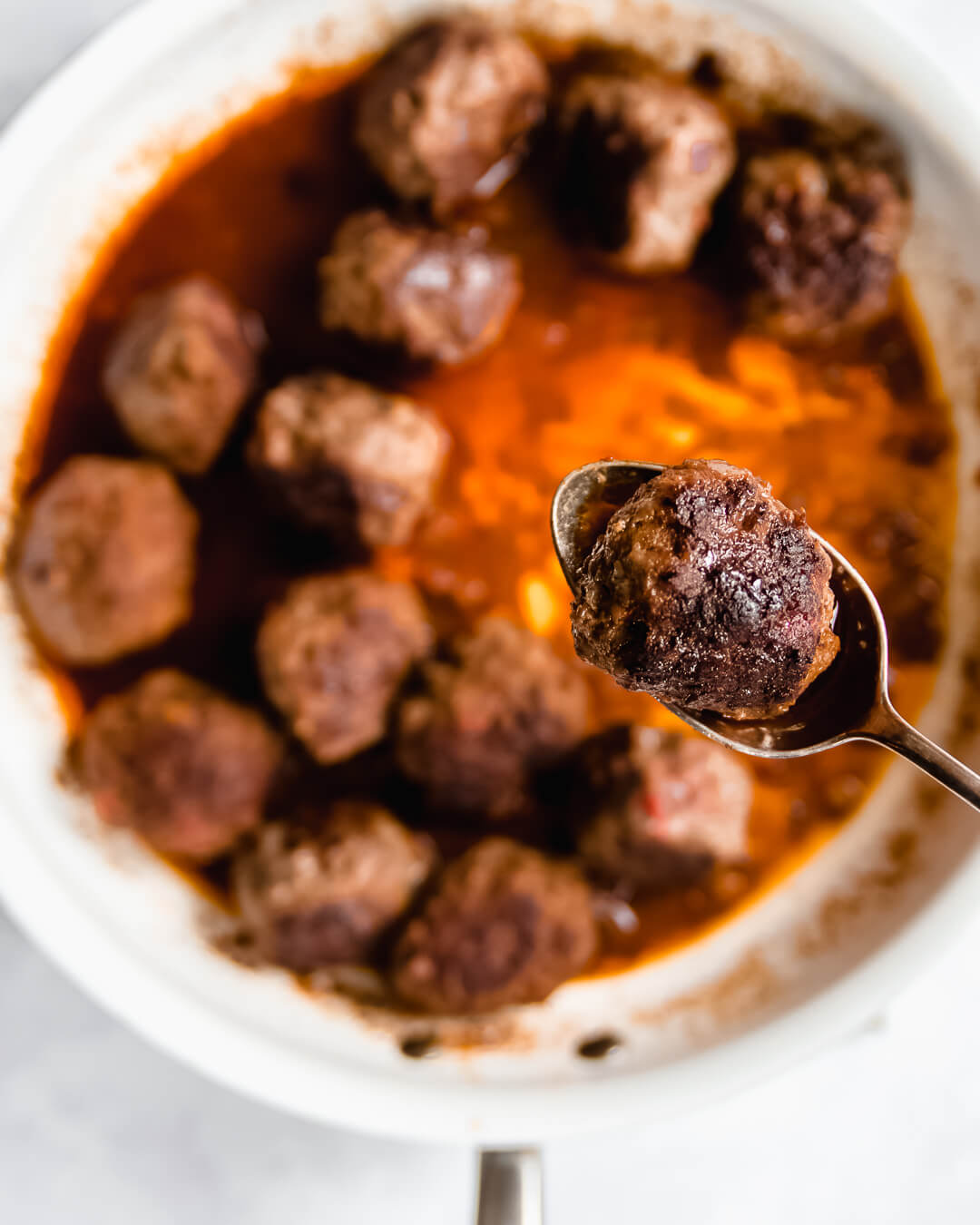 My mother used to make these meatballs all the time. Every birthday they were served and they were always a big hit!
Meatballs
I'm not a massive fan of the traditional meatballs but these are amazing! Because of the chili, the ketjap and the sambal there's a real punch of flavours.
cauliflower puree
I love the combination of these meatballs with cauliflower puree. You immediately eat more vegetables. You can find the recipe for the puree right here . Enjoy!
In a sandwhich
You can also put these meatballs in a sandwhich for lunch. Lovely with just some mayonaise.
Spicy meatballs
Spicy meatballs, delicious with cauliflower puree or in a sandhich
Ingredients
300

grams

ground beef

1

onion, diced

2

cloves

garlic, chopped

2

tablespoon

panko

1

chili, diced

pepper and salt

healthy pour ketjap manis (sweet variety of soy sauce)

1

tablespoon

Soy sauce

1

teaspoon

sambal badjak

bit of

water
Instructions
Breng het gehakt op smaak met peper en zout. Meng hier je gesnipperde ui, paneermeel, fijngehakte knoflook en fijngesneden chilipeper doorheen en kneed goed door.

Roll into small meatballs and bake in a baking pan until golden brown.

Add the ketjap manis, sambal and soy sauce.

Mix until the meatballs are covered in sauce. Add a bit of water and let cook through and through. Add more water if necessary to really maintain a gravy type of sauce.