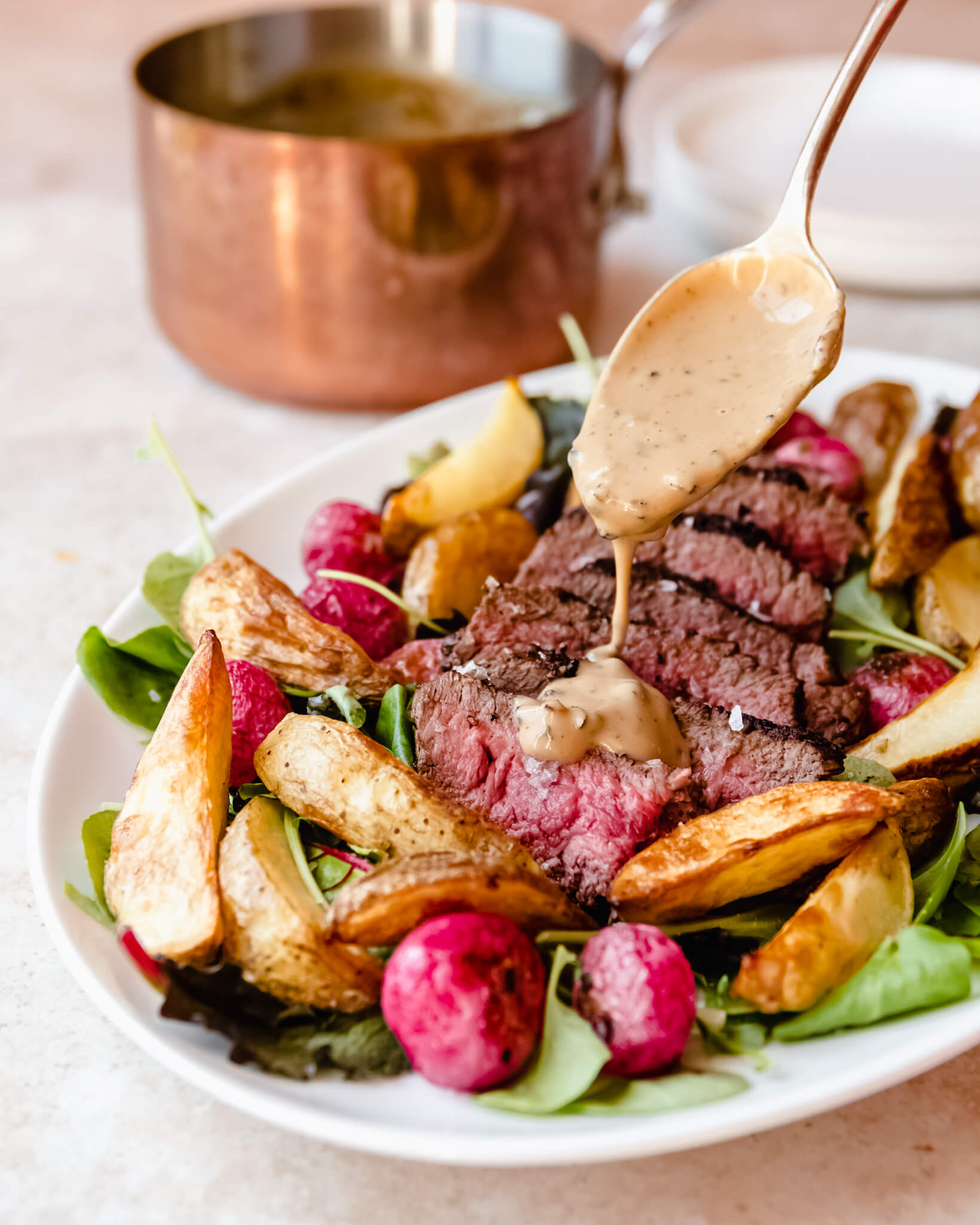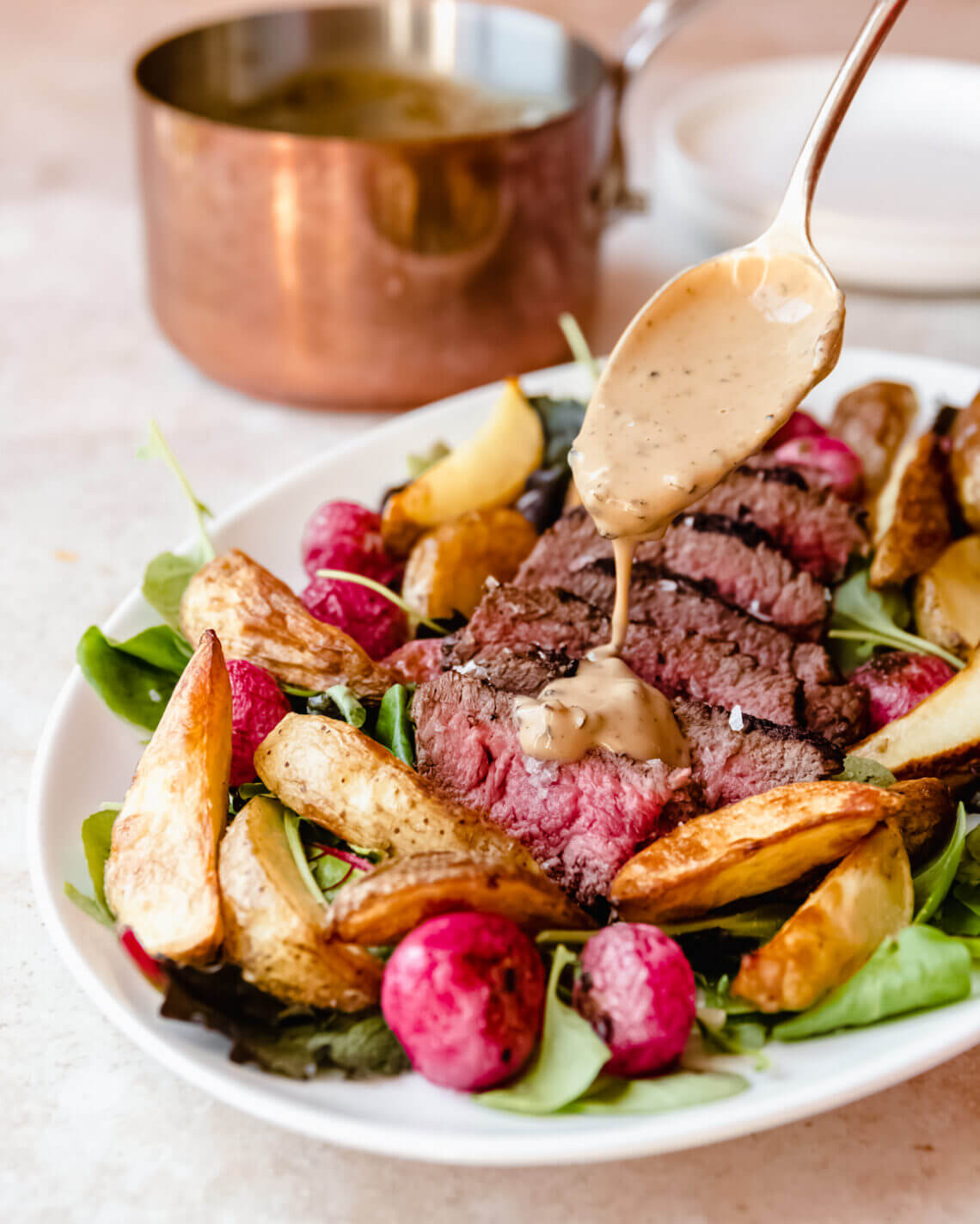 When I showed my sister this picture she said 'remember way back when, when yo used to sleepover and I made us steak with peppersauce?'
Hell yes, it was my favourite thing in the world! I can't count the times I made that, always with the peppersauce out of a packet though.
I now make this with baked oven potatoes,I prefer that over the fries we had in the past.
Peppersauce
The homemade version is a 1000 times better than the packet version. They can taste a bit floury but not this one. This is not a roux based sauce, just stock and cream which you have to recude.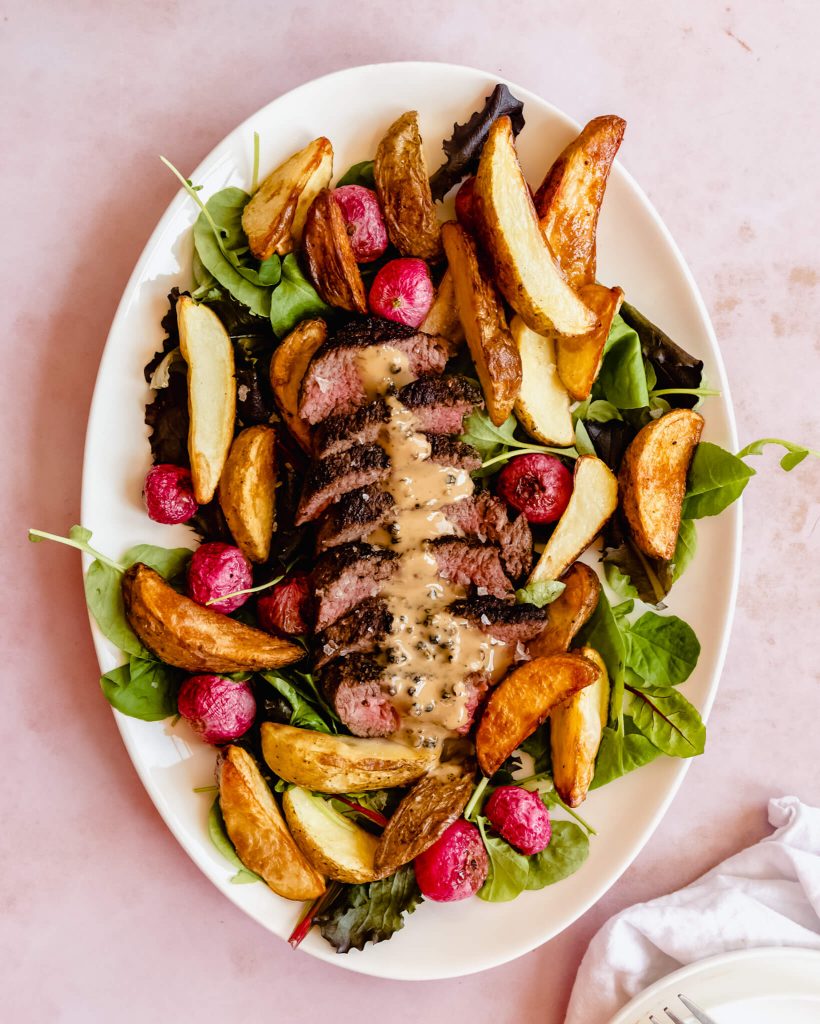 That makes peppersauce a great keto sauce. It also contains quite a bit of cream, perfect.
Peppersauce
Ingredients
100

ml

beef stock

1

teaspoon

mustard

1

teaspoon

worcestersauce

1

tablespoon

whole black peppercorns (the dried ones)

150

ml

heavy cream
Instructions
In a small pot heat up the stock and let simmer until reduced in half.

Add the mustard and the worcester. Grind the peppercorns until just broken (you don't want them very fine but also not keep them whole). Add to the stock.

Also add the heavy cream and let it simmer for about 10 minutes or until a sauce like consistency. You want the sauce to stick to the back of your spoon. It thickens up more after cooling off.

Serve with steak or grilled chicken.