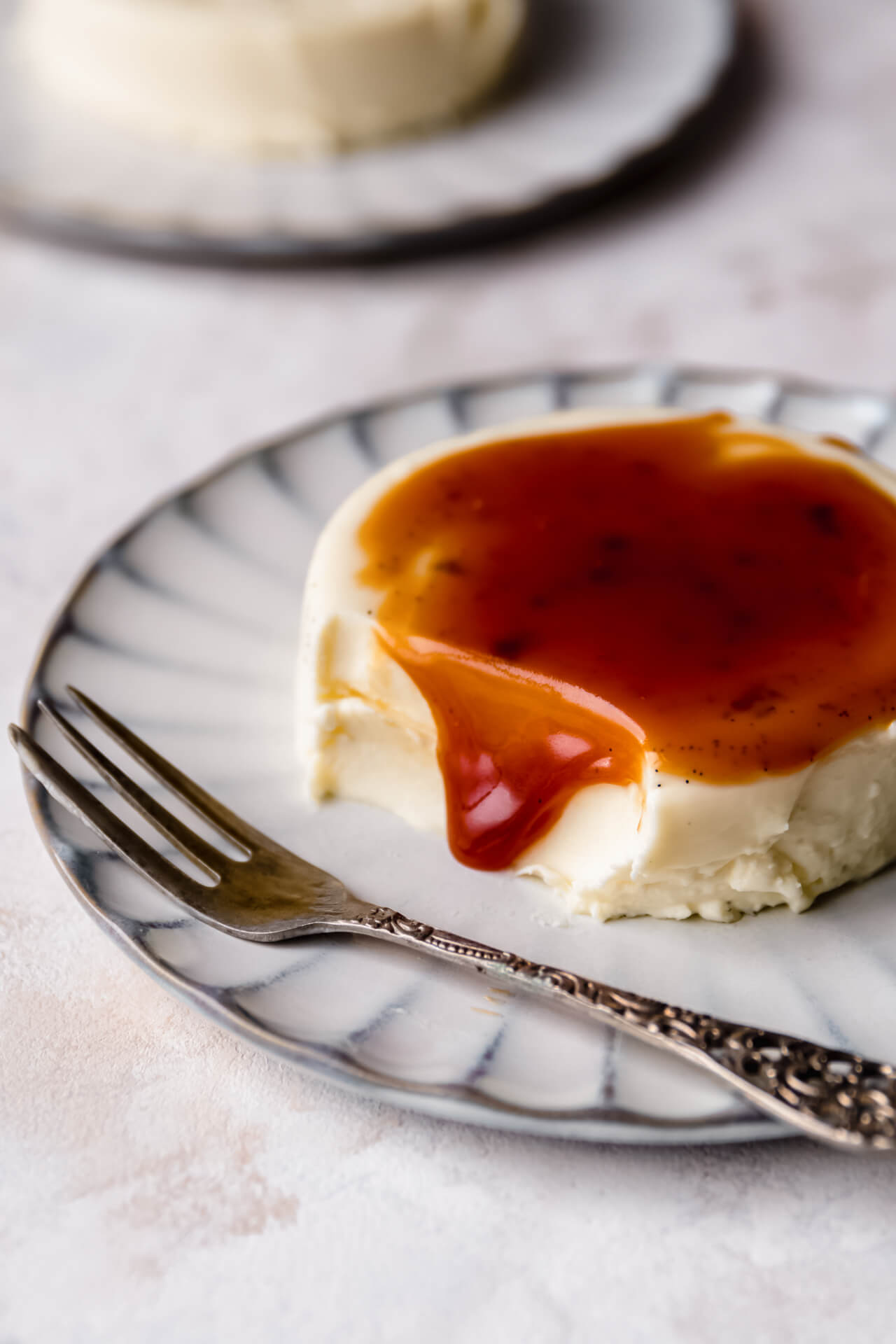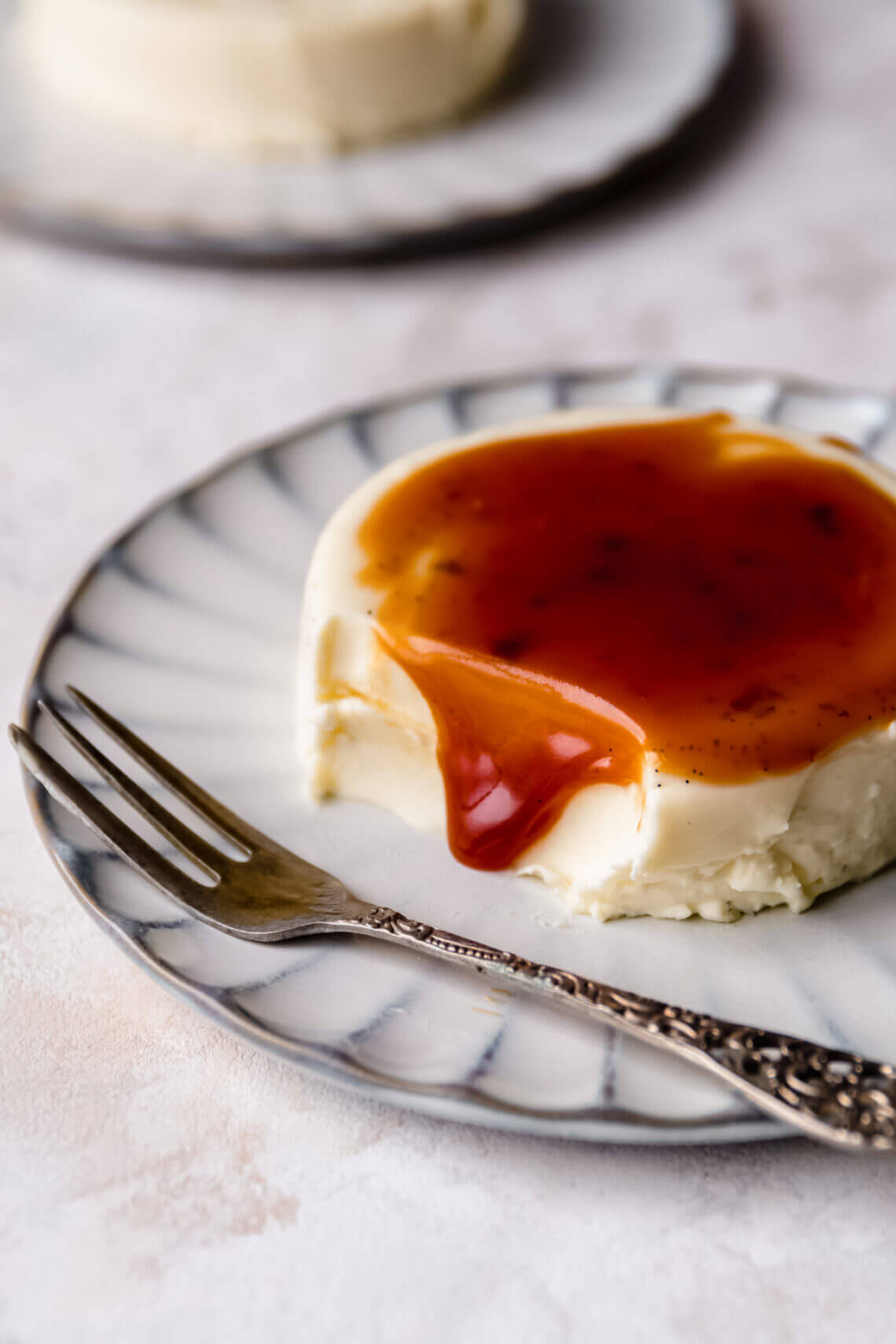 Are you looking for an easy but delicious dessert that you can make in advance? Look no further!
Panna cotta
Panna cotta is nothing more than cooked heavy cream with vanilla and gelatin to make it firm.
Caramel
The caramel is also redicilously easy to make. The recipe you can find over here! Make lots so you can use it again later. Store it in the fidge, it will keep for about a week.
Ramekins
Ik heb mijn gekookte room in ramekins van ongeveer 10cm breed gegoten en 's nachts laten afkoelen. Wanneer je het dessert wil opdienen kun je de ramekins in heet water houden, dan smelt de room een beetje en laat je panna cotta los.
Panna cotta with caramel
Ingredients
250

ml

heavy cream

25

grams

sugar

1

vanilla pod

2

(3 gram) sheets of

gelatin
Instructions
Soak the gelatin in cold water for about 10 minutes.

In the meantime heat up the heavy cream with the sugar. Scrape the vanilla from the vanilla pod and add it all (including the pod) into the cream.

Bring this up to a boil and turn off the heat. Remove the vanilla pod.

Add the gelatin and stir until dissolved.

Divide into 2 ramekins and let it sit in the fridge for at least 4 hours but preferably overnight.

Hold the ramekins in hot water until the panna cotta released itself.

Turn over onto a dessert plate and serve with caramel sauce.