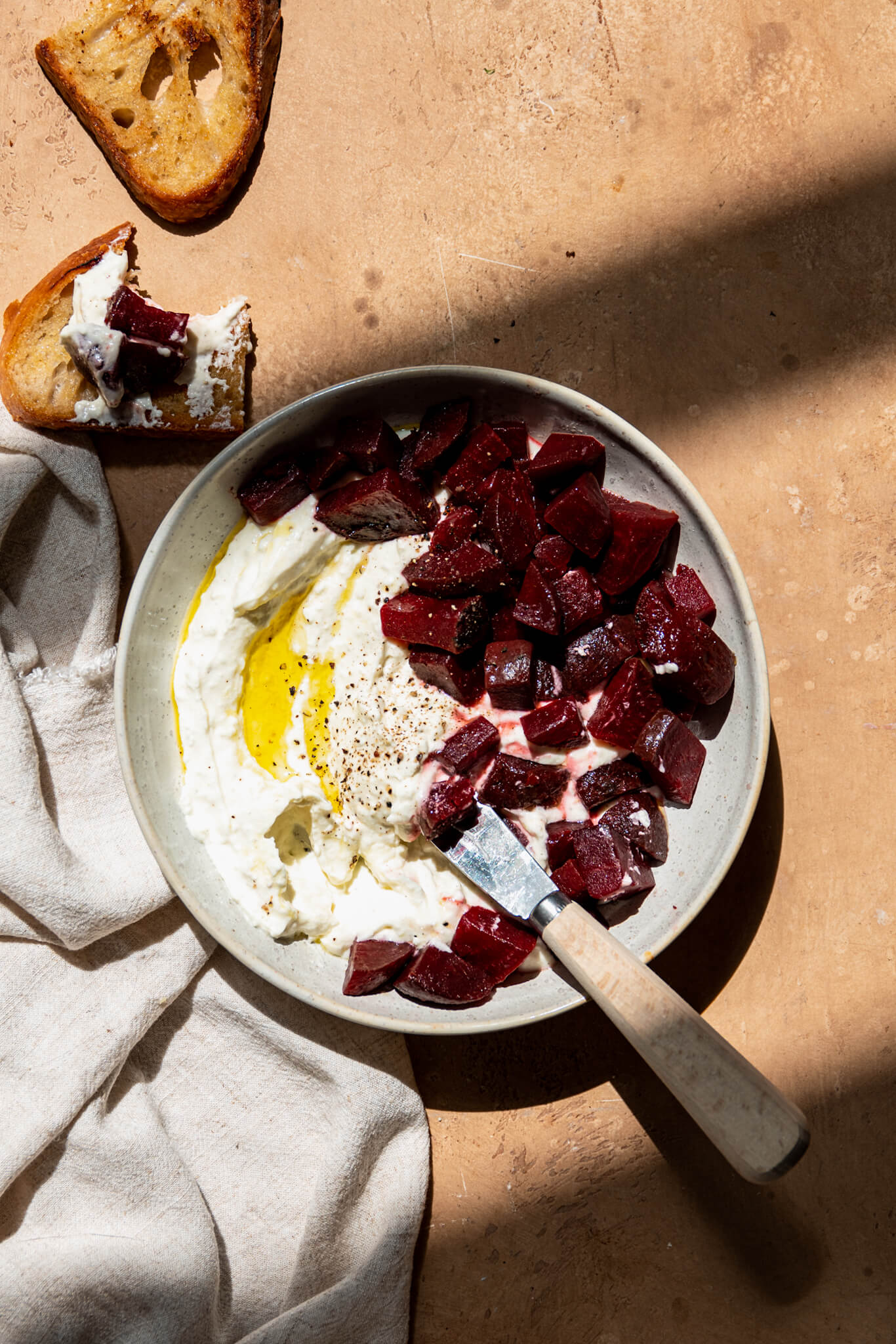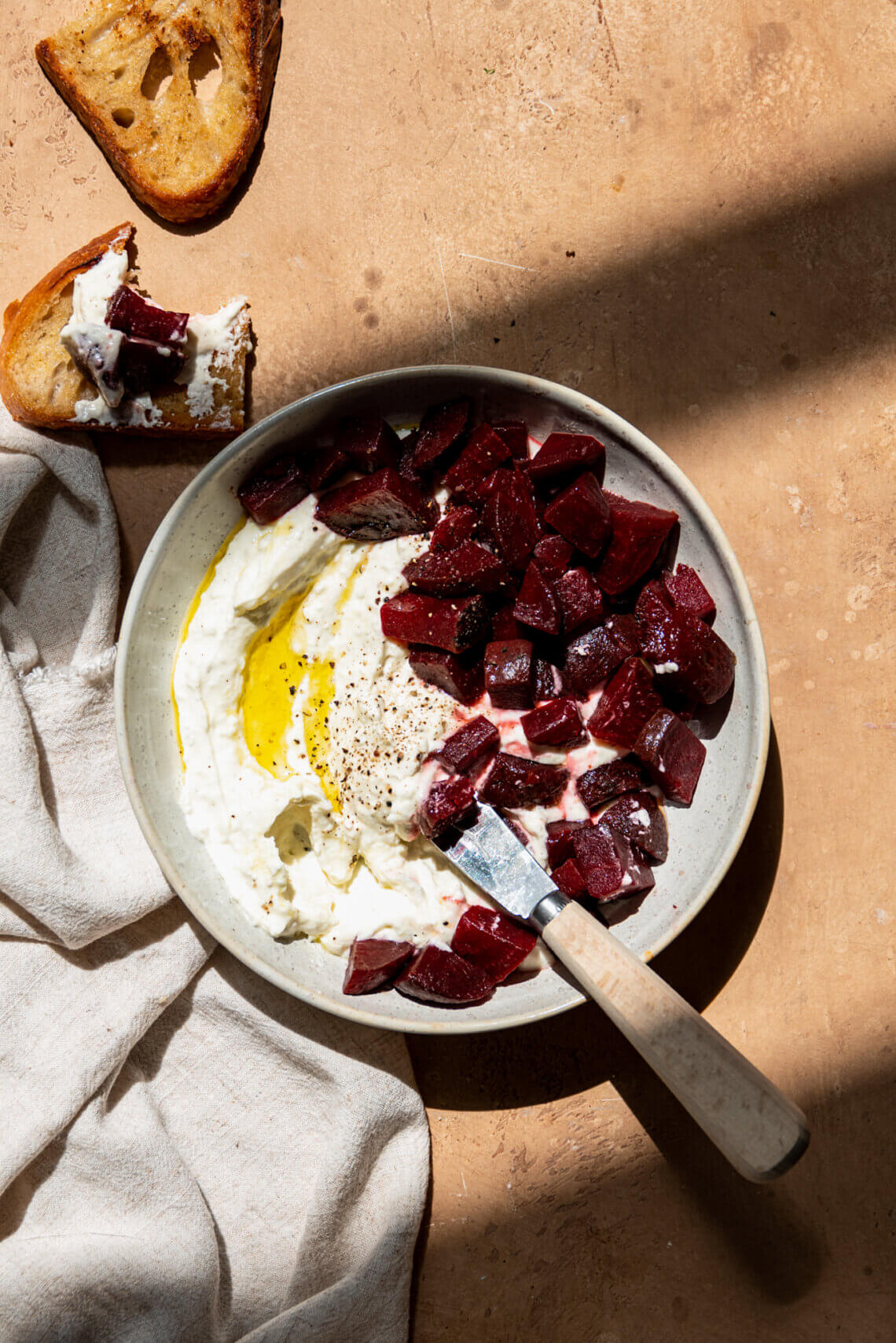 Whipped feta with roasted beets
I'm a big fan of feta, but whipped feta might be even better. You still have the samen salty flavour but more toned down because of the other ingredients. The texture is super fluffy and creamy. It's a perfect snack to have with a glass of wine.
Whipped feta
You do need a foodprocessor or a blender for this recipe. Without it you just can't get that fluffy texture. I use my foodprocessor quite often, like for my cauliflower puree or when I want to grind up cookies for my pie base.
Other than that you need quality feta. You can buy something the supermarkets call white cheese but that's not the same. The name feta is protected and only feta from Greece can be called that so look out for 'feta' written on the package.
Roasted beets
I never used to remember the difference between red cabbage and beets so when my mom would be cooking I'd ask 'is that the purple stuff?'. Don't love boiled red caggabe, I just like it raw in tacos or salads. Beets on the other hand, they're great! Nice and sweet as well.
Because it's sweet it goed very well with feta. It's a perfectly balanced meal between sweet and salty.
Whipped feta with roasted beets
Whipped feta with roasted beets
Ingredients
For the feta
200

grams

feta

2

tablespoon

Greek yogurt

1

tablespoon

olive oil

2

teentjes

garlic, chopped

pepper
For the beets
200

grams

raw beets

1

tablespoon

sunflour oil

pepper and salt
Instructions
Preheat the oven to 200 celcius. Peel the beets and cut in cubes of around 1 centimeter.

Mix with sunflour oil and bake for 20 to 30 minutes, until forktender. Season witl salt and pepper.

Puree the feta with the Greek yogurt, olive oil and garlic until a fluffy mousse. Season with pepper.

Divide the feta onto a plate together with the beets. Serve with fresh or grilled bread.