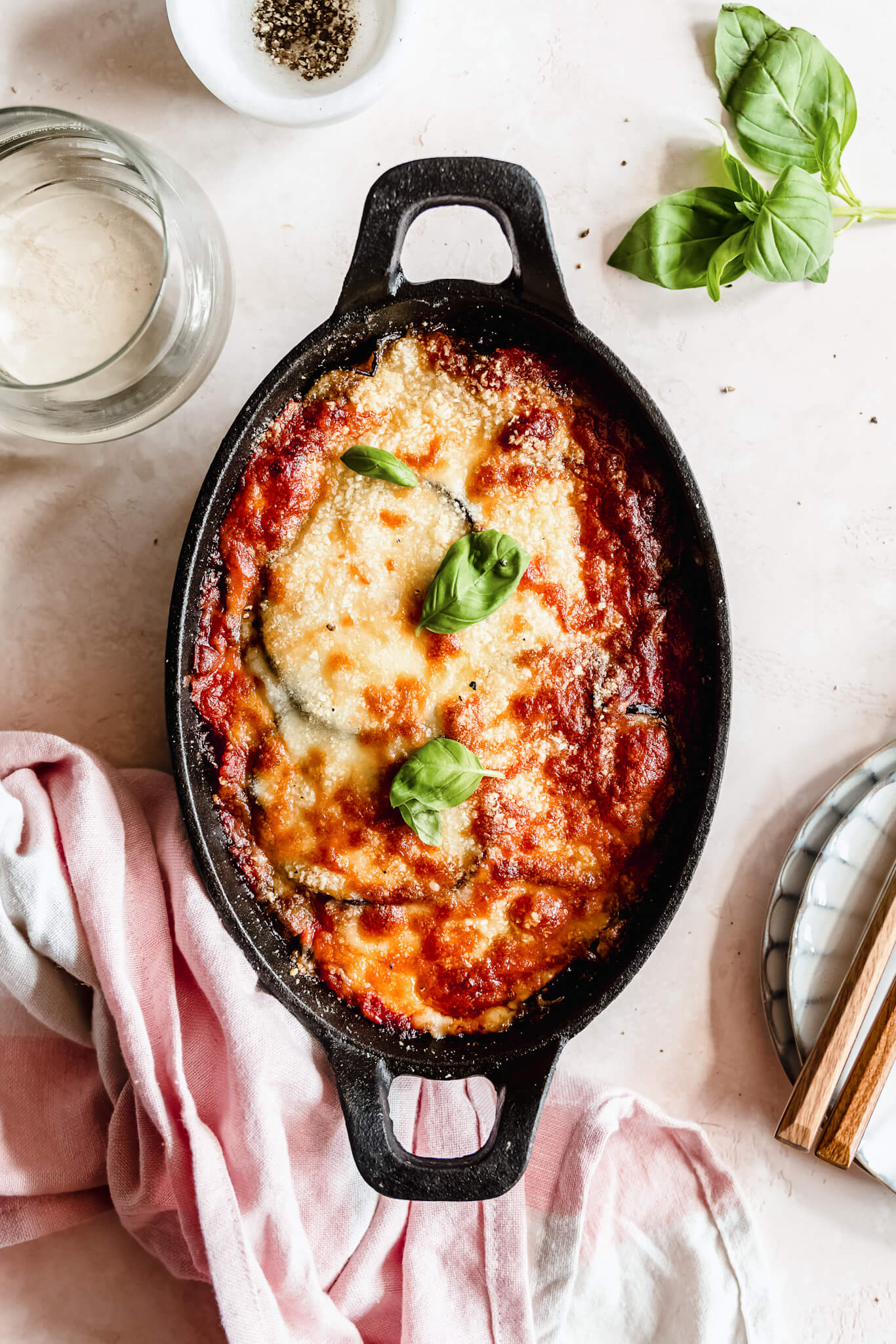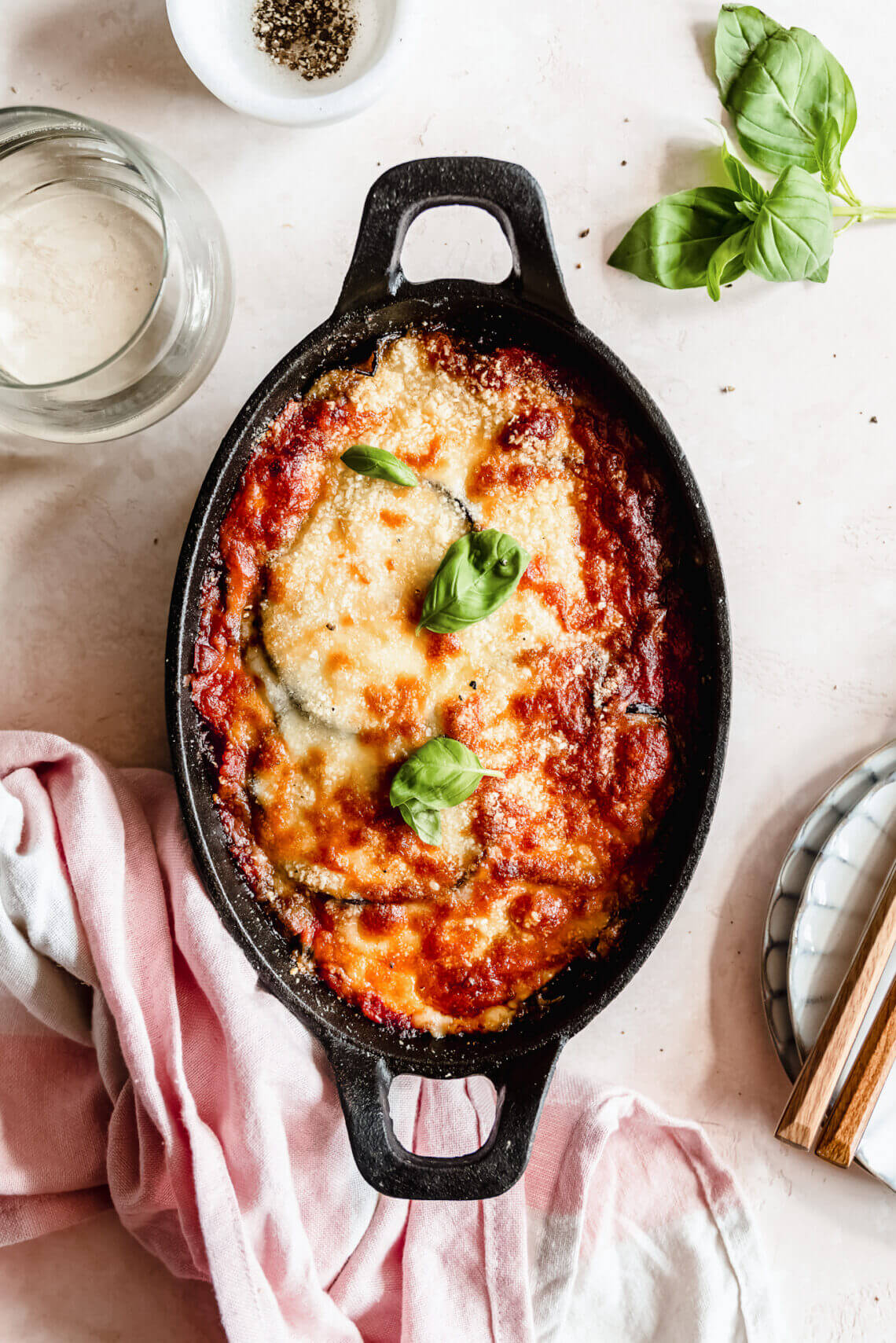 Melanzane alla parmigiana
Who doesn't know this dish? I love it, tomato sauce, eggplant and a lot of cheese. It's amazing!
I usually eat this as lunch or with a salad. It's a lovely summer lowcarb meal of a heavy winter starter.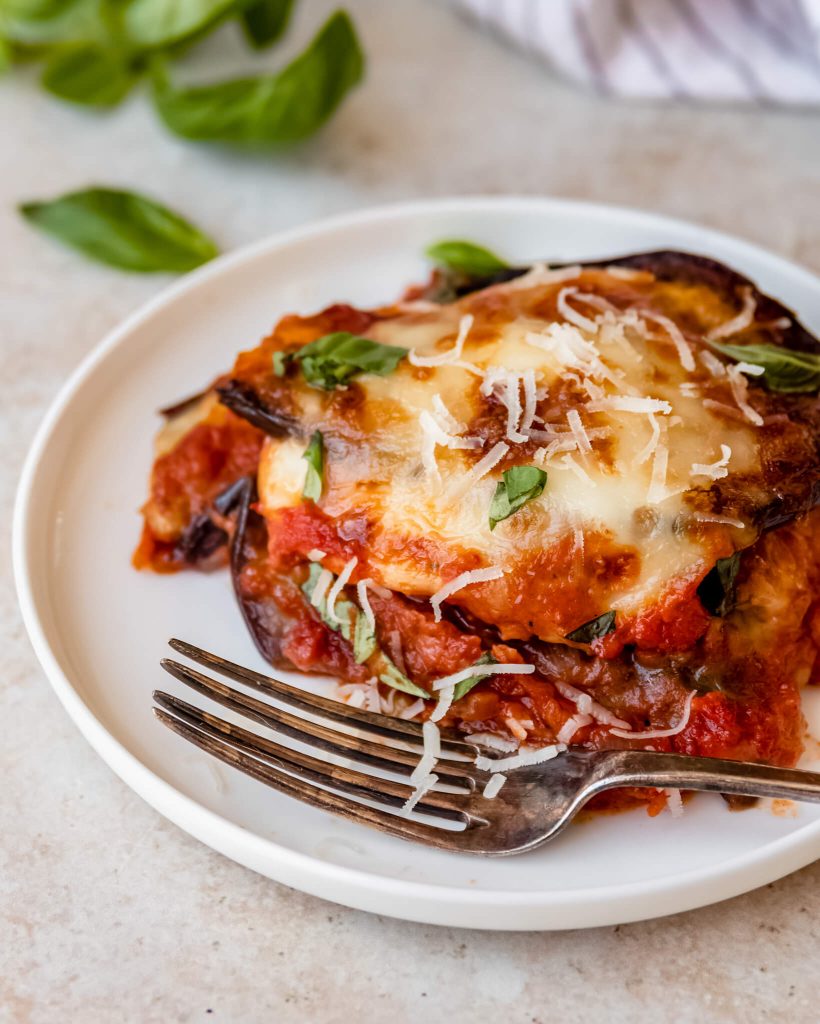 melanzane – eggplant
There's a lot of people who don't like eggplant, my husband is one of them. The key is to salt your eggplant and let it sit for a bit so all the bitter fluids will drip out of the eggplant. Rinse the eggplant afterwards, otherwise it will be way too salty.
Melanzana alla parmigiana
Melanzana alla parmigiana
Ingredients
2

eggplants, sliced

700

ml

passata, tomato sauce

1

onion, diced

2

cloves

garlic, chopped

handfull

fresh basil, chopped

90

grams

parmesan cheese

2

balls of

mozzarella

pepper and salt

oil
Instructions
Heat up some oil and sweat the onion and garlic. Add the tomato sauce and basil, season with pepper and salt and let this cook on low heat for at least 15 minutes.

Heavily salt the eggplant and let this sit in a strainer for an hour. Rinse with water and pat dry. Bake the eggplant until brown and soft.

Preheat the oven to 180 degrees celcius

Fill an ovendish with a thin layer of tomato sauce, then a layer of eggplant, divide some mozzarella and parmesan on top. Repeat until you are out of ingredients but end with a mozzarella and a lot of parmesan.

Cover the ovendish with aluminum foil and bake for 20 minutes. Remove the foil and bake for another 20 minutes. Let it cool off for 5 minutes before serving.