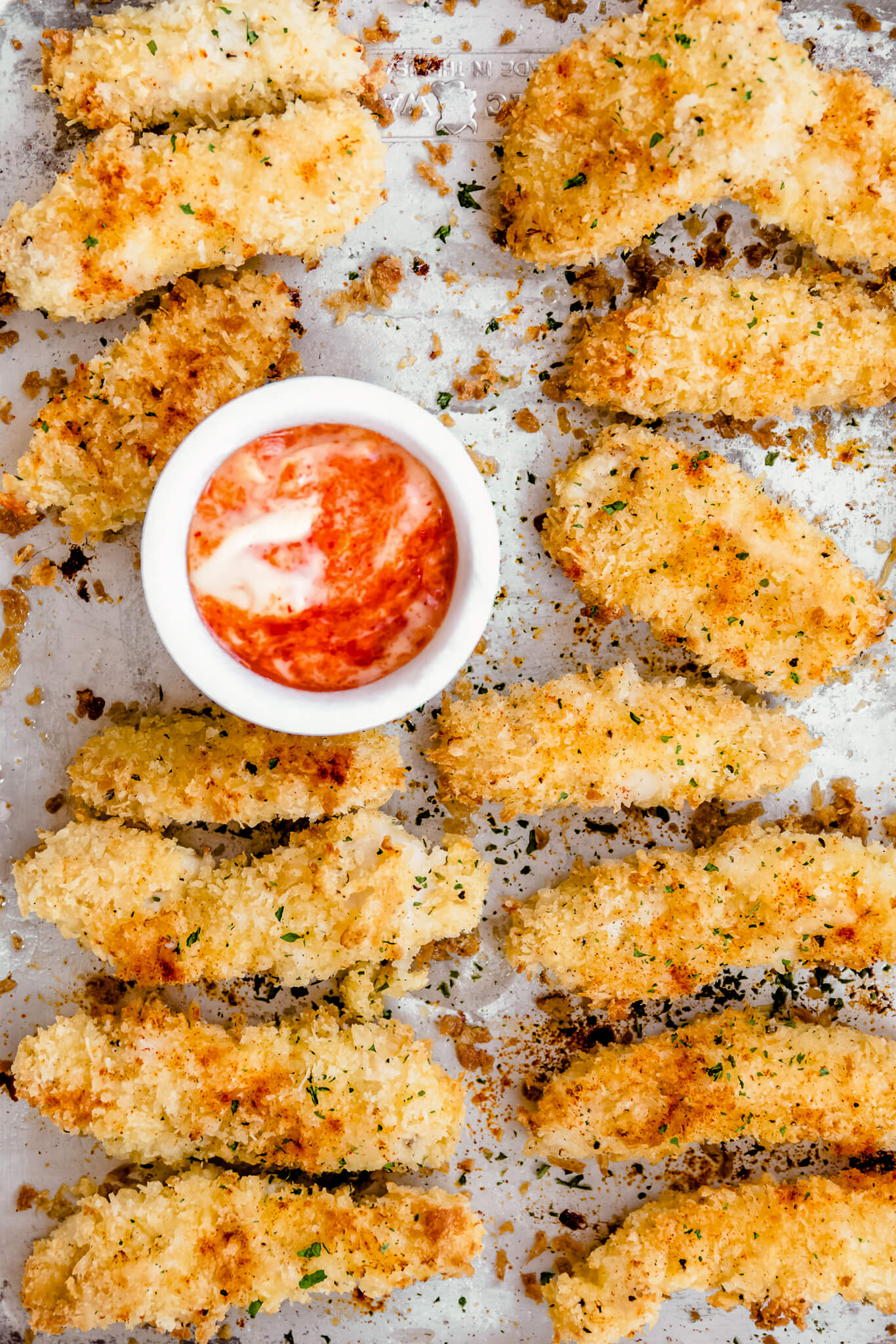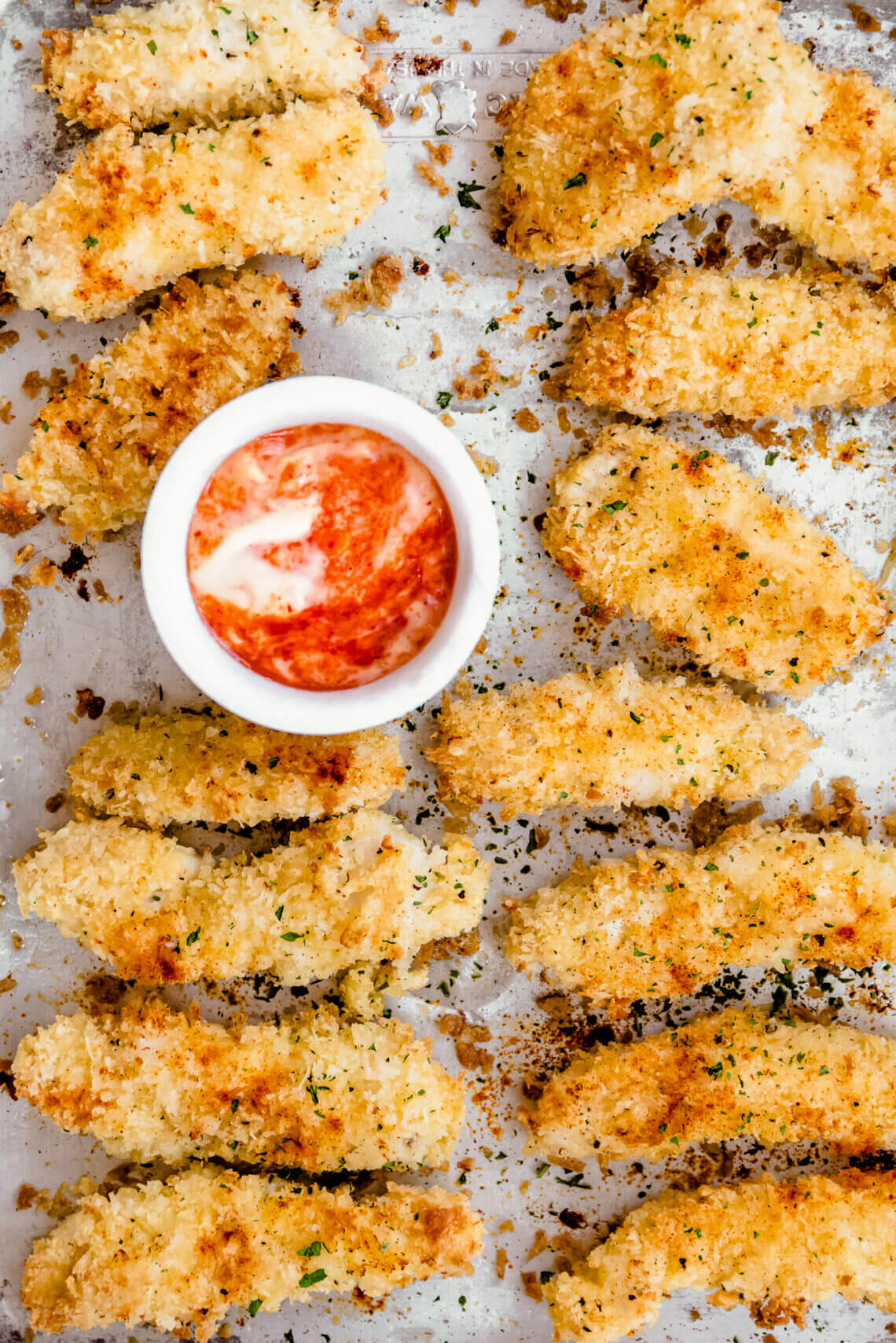 You don't need to have children in order to make chicken fingers for yourself!
Chicken fingers
It's something about crunchy food that gives it that comfort food feeling.
This is a very simple recipe but nontheless delicious. I served my chickenfingers with an easy mayonnaise/sriracha dip and a salad of mixed lettuce, tomato and mozzarella. Easy peasy! Perfect for weekdays. You could put in some more effort for the salade and make this salad with grilled veggies and burrata, just leave out the chicken of course.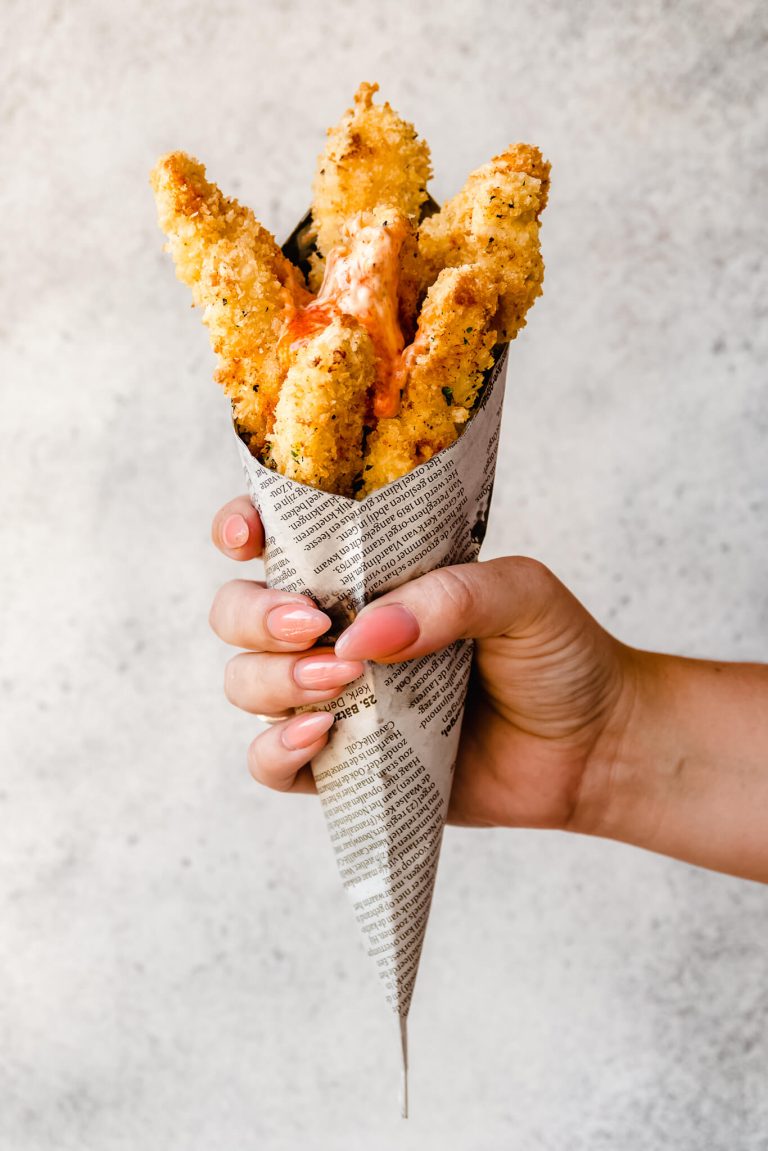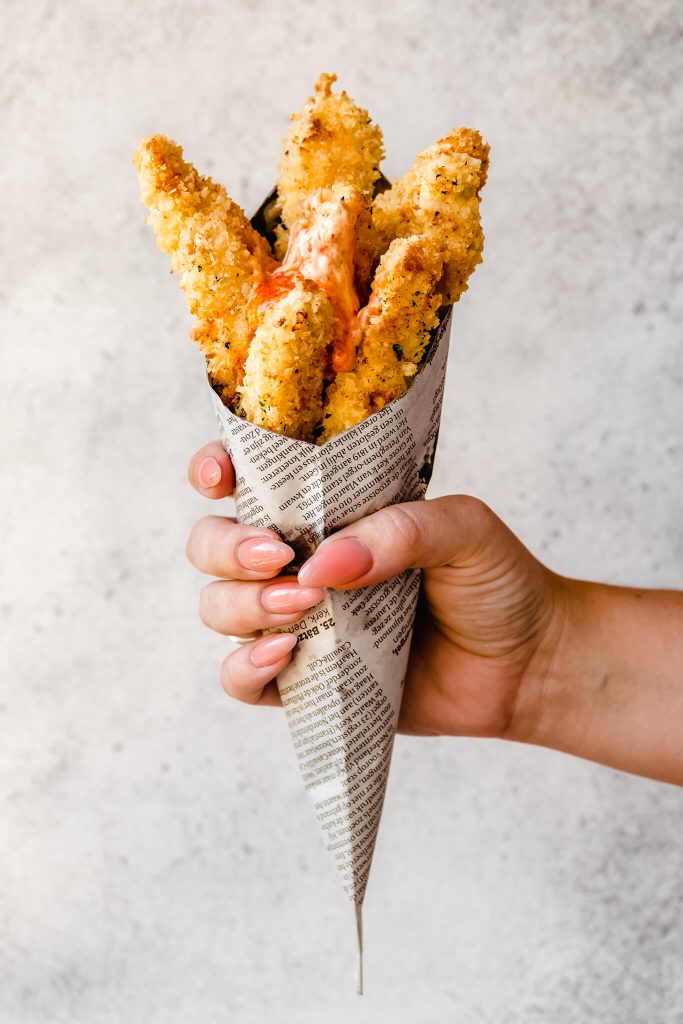 Or you can make this as a snack, it's up to you!
Panko
The most important thing for the crunchy layer is panko . This is less fine than plain breadcrumbs and works really well for a nice texture/crunch.
Chicken fingers
Ingredients
2

chicken fillets, cut in strips

1

bowl of flour (about 50 grams)

2

eggs, whisked.

1

bowl panko (about 50 grams)

25

grams

Parmesan cheese, grated

2

tablespoon

sunflower oil (+ more for greasing baking sheet)

1/2

teaspoon

paprika powder

1/2

teaspoon

parsley

1/2

teaspoon

pepper

1/2

teaspoon

salt
Instructions
Preheat the oven to 200 degrees celcius.

Mix the panko with the parmesan, paprika powder, pepper and salt. Add the sunflower oil and mix.

Coat the chicken with flour first, then through the egg and lastly coat with the panko mix. Press firmly so it sticks well.

Grease a bakingsheet with oil and put all the chickenfingers on there. Bake for 8 minutes, turn over, bake for another 8 minutes.

Garnish with parsley and serve with a dip op mayo and sriracha.