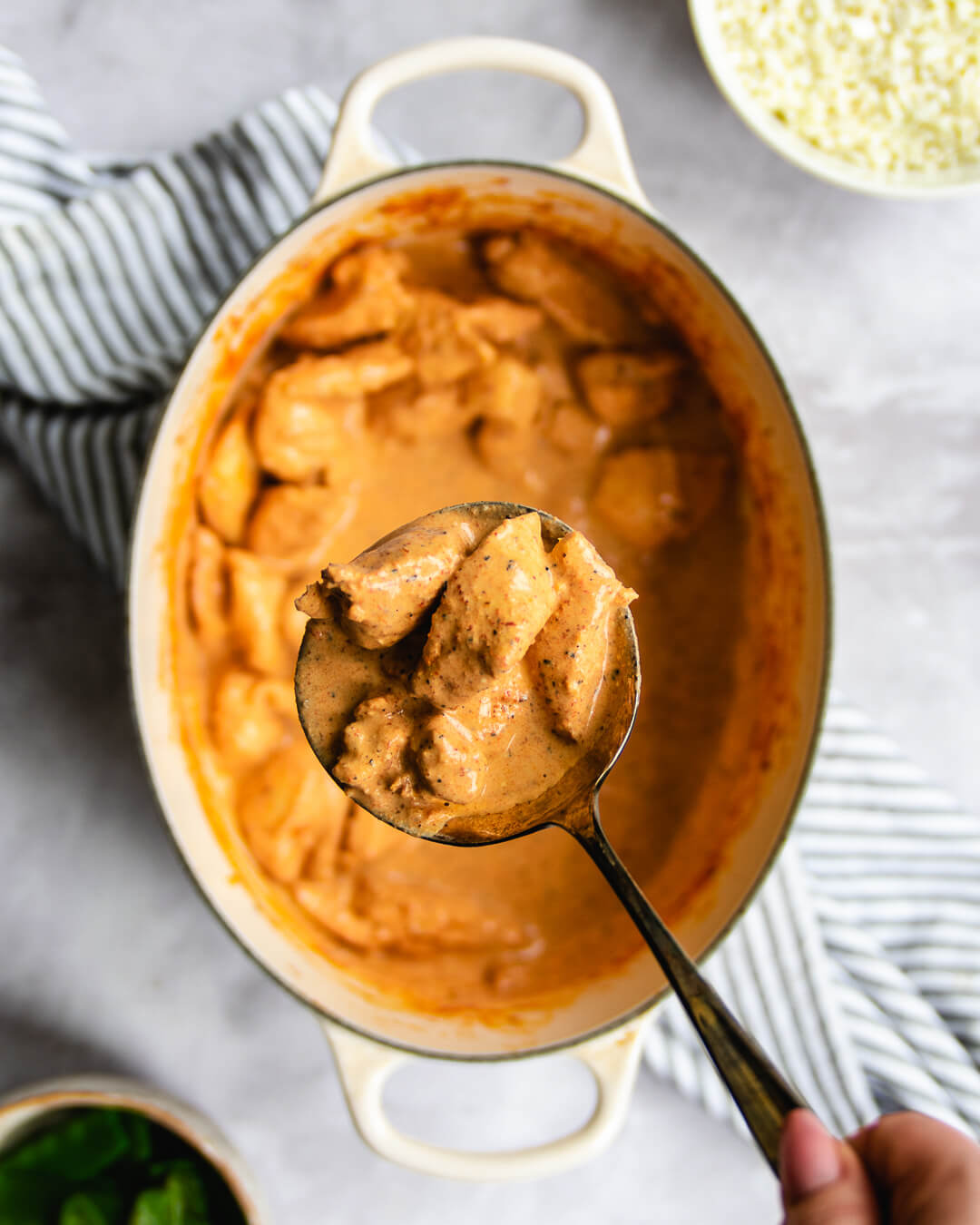 Here in the Netherlands we have a line of premade spice mixes calls 'world dishes'. Chicken tandoori is one of those dishes. I used to make this a lot during my college times.
And to be honest, the taste is awesome but as we all know by know that's mostly salt.
Spicier
I love spicy food so I added some chilipoweder in my spice mix but this is totally optional. You can leave it out when you don't like spicy.
This doesn't actually taste a lot like the packet I described above. This has a deeper taste and I honestly like this more.
Versatile
What I like about this dish is that it's very versatile. When I want to eat lowcarb I serve it with a salad. You can also eat it with pita bread.
You can also make it with a sauce and serve it with (cauliflower)rice and sugar snaps.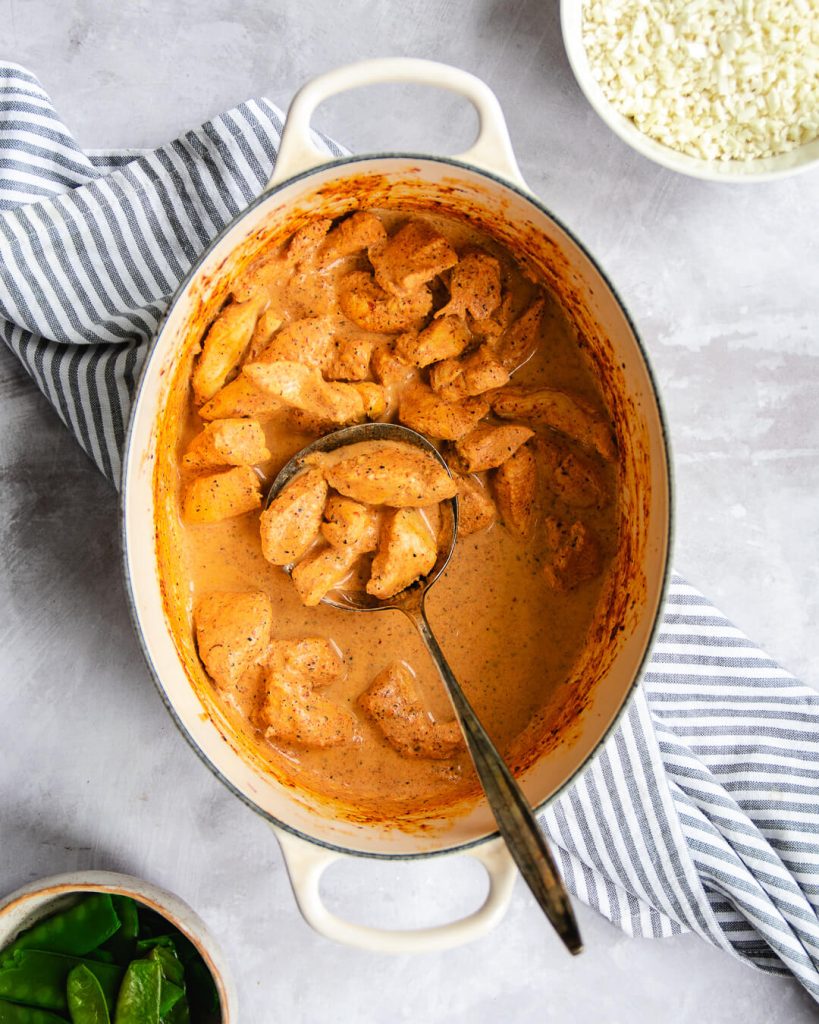 Chicken tandoori
Ingredients
500

grams

chicken filet

2

tablespoon

lemon juice

1

tablespoon

paprika powder

1

tablespoon

coriander

1

tablespoon

garam masala

1/2

tablespoon

ginger

1

teaspoon

cumin

1

teaspoon

chili powder

1

teaspoon

turmeric

1

teaspoon

salt

2

cloves

garlic, chopped

200

ml

yogurt
Voor een tandoori saus
100

grams

creme fraiche

water
Instructions
Firstly bake all the spices (excluding the garlic) in a dry pan until fragrant.

Mix the spices with the lemon juice, garlic, yogurt and let your chicken marinate for at least an hour.

Heat up a bit oil and bake your chicken (incl marinade). Do you solely want the chicken an no sauce then just bake the chicken until cooked and serve.

If you do want a sauce, bake the chicken until brown, then add creme fraiche and 150 ml water. Let it simmer until the chicken has cooked. Add more water if the sauce is too thick or let it reduce while cooking if it's too thin.