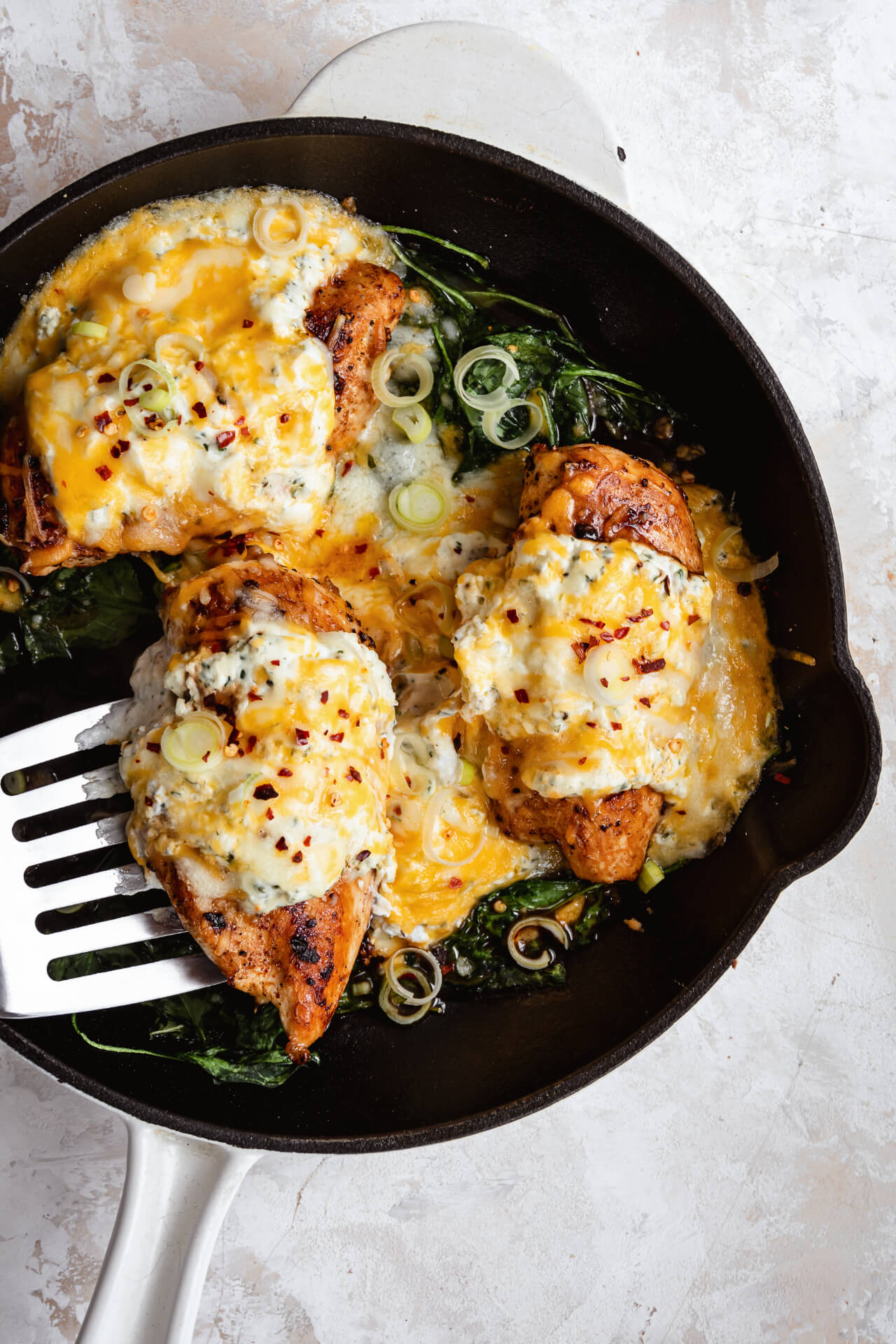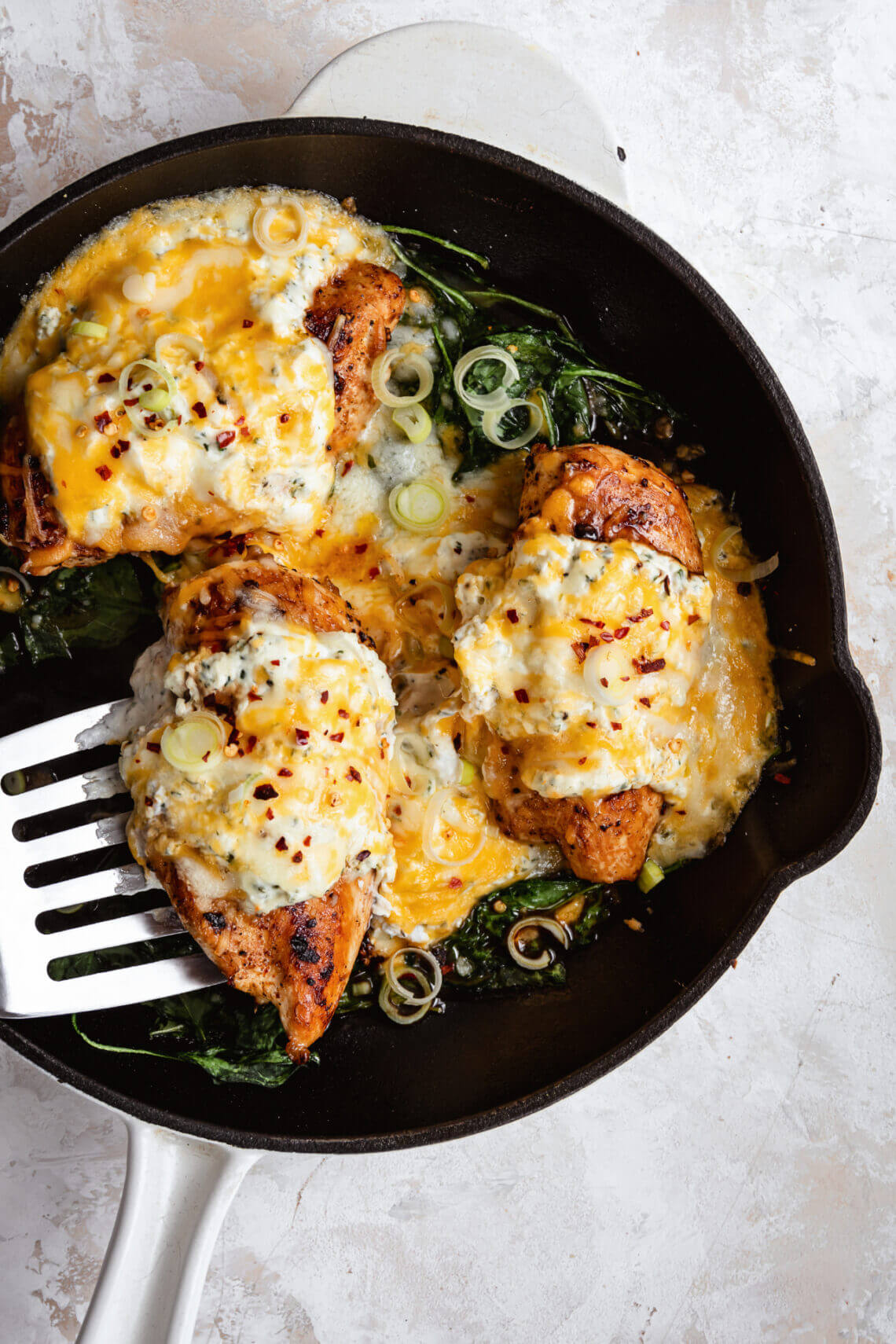 Chicken from the oven with cream cheese
This recipe doesn't really have a name, that's why I just call it chicken from the oven. It's not completely prepared in the oven, I bake the chicken first and only put it in the oven so the cheese can melt.
Chicken from the oven
I made this before and did prepare the chicken in the oven but for me that was a bit too bland and the chicken gets dry very easy.
Vegetables
I added spinach to this dish for veggies. The spinach will cook in the oven and get all the juices from the chicken and flavours from the cream cheese and cheese.
Lowcarb
I didn't add anything else but you could serve it with baked potatoes. If you want to keep it lowcarb you can make cauliflower puree to go with it.
Chicken from the oven with cream cheese
Chicken from the oven with cream cheese
Ingredients
For the chicken
3

chicken breasts

1/2

teaspoon

paprika powder

pepper and salt

1/4

teaspoon

chili flakes

knob of butter
for the cream cheese mixture
200

grams

creamcheese

1

tablespoon

chives

1

tablespoon

parsley

1/2

teaspoon

garlic powder

1/4

teaspoon

pepper

pinch of salt
further
300

grams

spinach

150

grams

grated cheddar

2

2 scallions, chopped in rings
Instructions
Preheat the oven to 180 degrees celcius

Heat up some butter in a frying pan. Season the chicken with the paprika powder, pepper, salt and chili flakes. Bake on both sides until brown and cooked and set aside.

Bake the spinach very shortly, just until it has soaked up all the remaining juices in the pan.

For the cream cheese mix all ingredients together.

Fill an ovendish with the spinach, chicken, divide the cream cheese mix on top of the chicken and then divide the grated cheddar on top.

Bake until the cheese has melted, around 10 minutes.

Garnish with scallion and serve immediately.