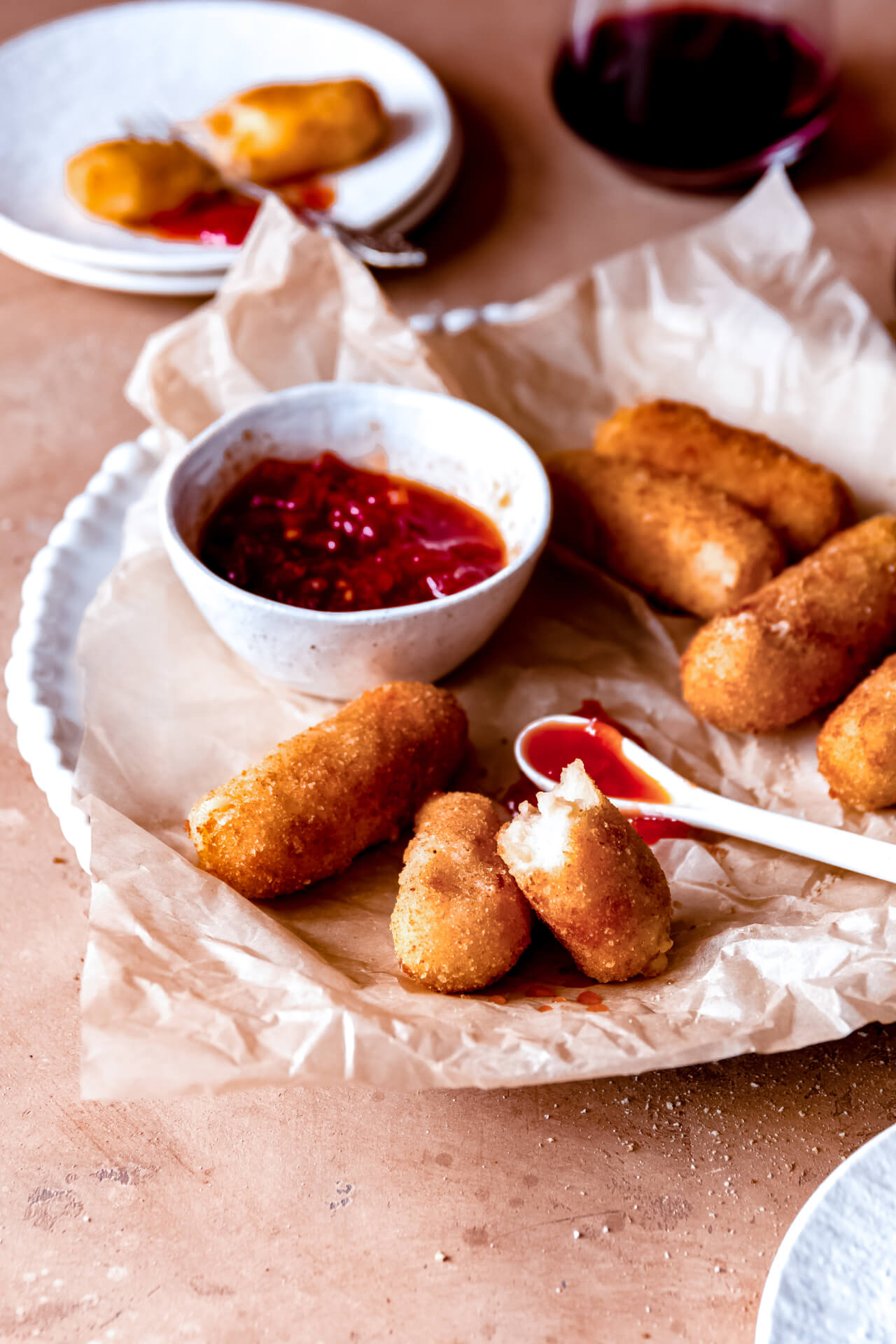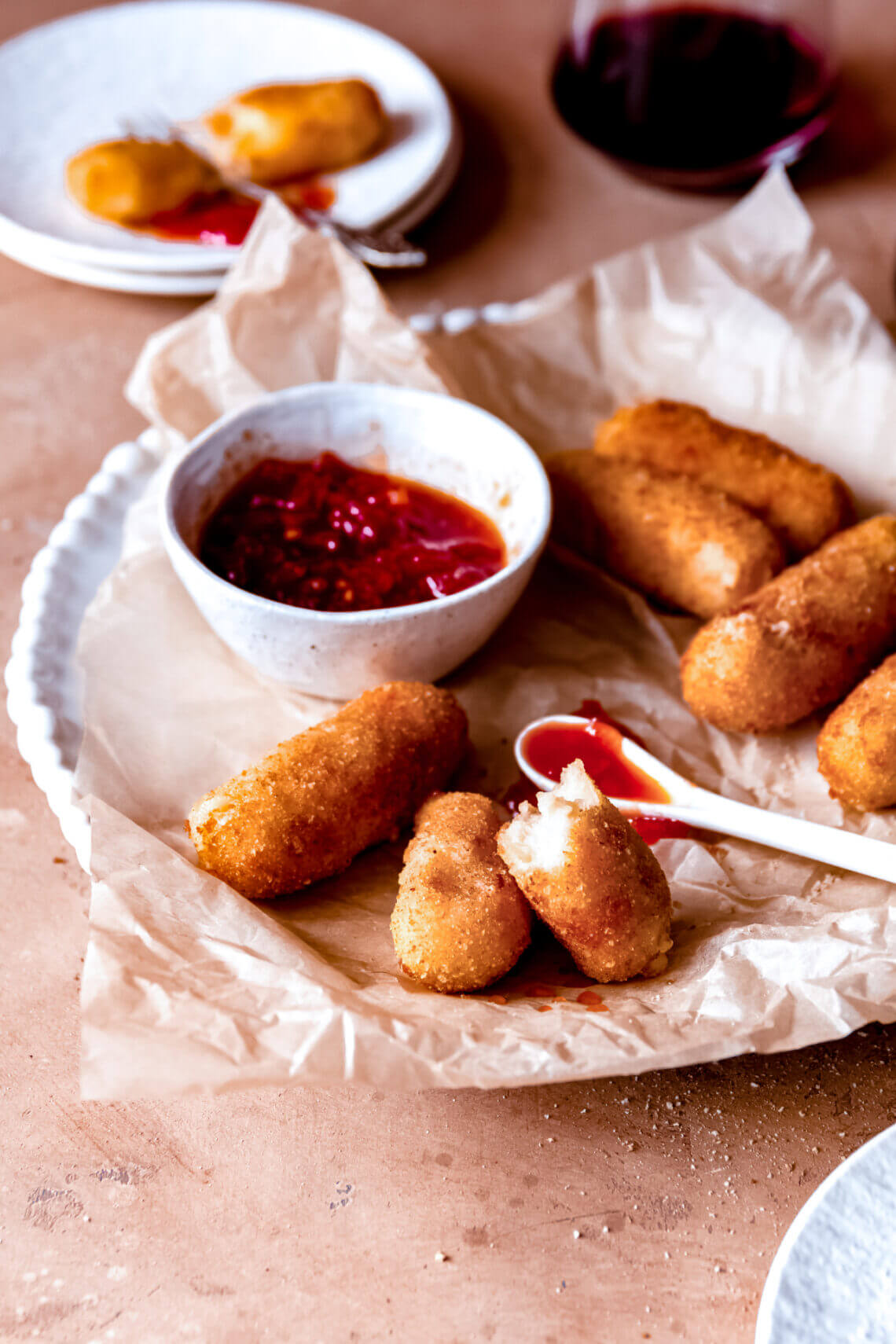 I think I prefer cheese croquettes more than regular beef croquettes. The beef ones take way longer to make as well because you have to slowcook the beef.
Old cheese
You can pretty much use any cheese you like but I prefer old cheese because that's high in flavour and you taste the best after frying.
Variations
You can also add spinach and pinennuts, I'll try that next time. Just make sure you drain all the moisture from the spinach, you need a thick mixture here otherwise the filling will seep out during frying.
Chili jam
Mosterd is a nice dip but even better is chili jam. I believe you can buy chili jam in the supermarket, but it's also easy to make yourself. You can find the recepe here .
Cheese croquettes
Ingredients
35

grams

unsalted butter

80

grams

flour

265

ml

full fat milk

200

grams

grated old cheese

pepper and salt

bowl of flour

1

eggwhite whisked with a bit of sunflour oil

bowl of panko

sunflour oil for frying
Instructions
Melt the butter in a pan, add the flour and stir for 2 minutes so the flour can cook.

Add the milk bit by bit and keep stirring so there's no lumps.

Add the cheeese and season with salt and pepper.

Leave on the heat while stirring. You want the mixture to be a thick doughball that comes off the sides of the pan.

Let this cool off so you can touch it with your bare hands.

Divide the filling into 40 grams portions. Shape each portion into a croquette. First cover with flour, then the eggwhites and lastly the panko. Repeat with the rest.

Freeze the croquettes for about an hour. You could keep them in the freezer for longer but then they'll be frozen through and through. You'll need to fry them for longer but there's a risk the cheese will seep out during frying (because of only the 1 panko layer)

Heat up the oil to around 180 degrees celcius and fry the croquettes in 2 minutes until golden brown.