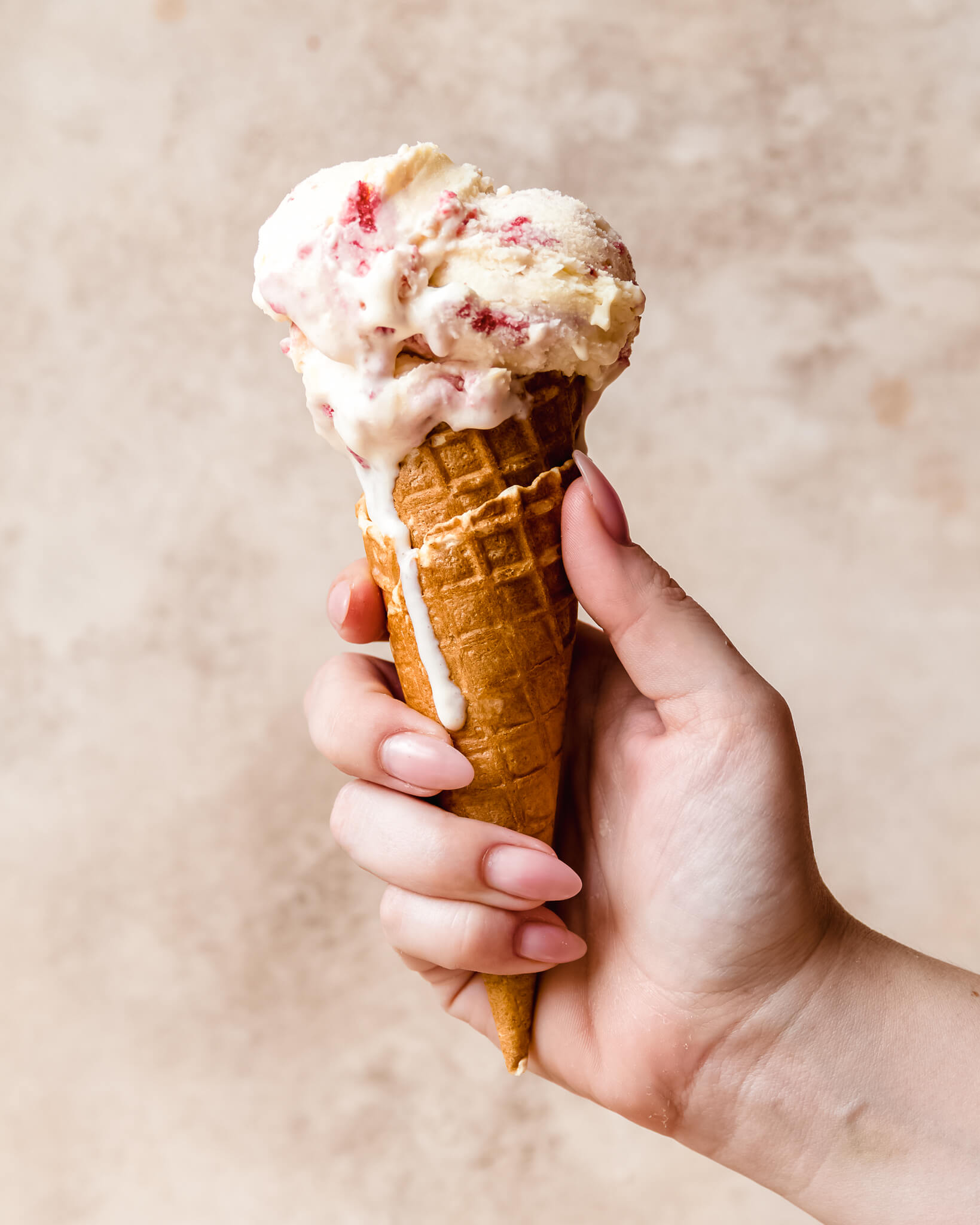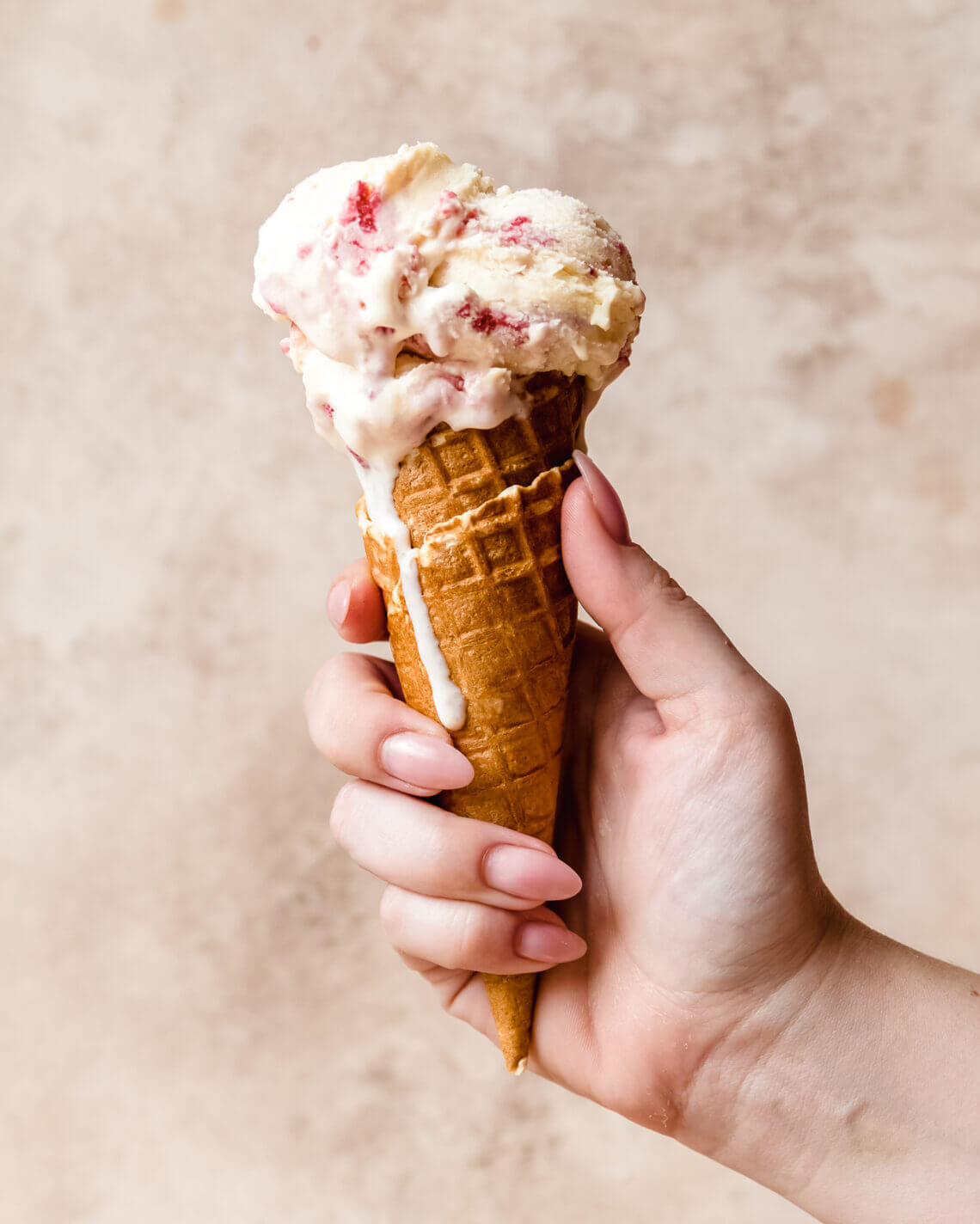 No churn strawberry white chocolate icecream
I don't really love icecream tbh, it gives me a belly ache and after a few bites I'm done. I must say though, this is so much better then a lot of ice cream I tasted before.
No churn
So you don't need an ice machine. The problem usually is that you get ice crystals but not here because it's fatty enough.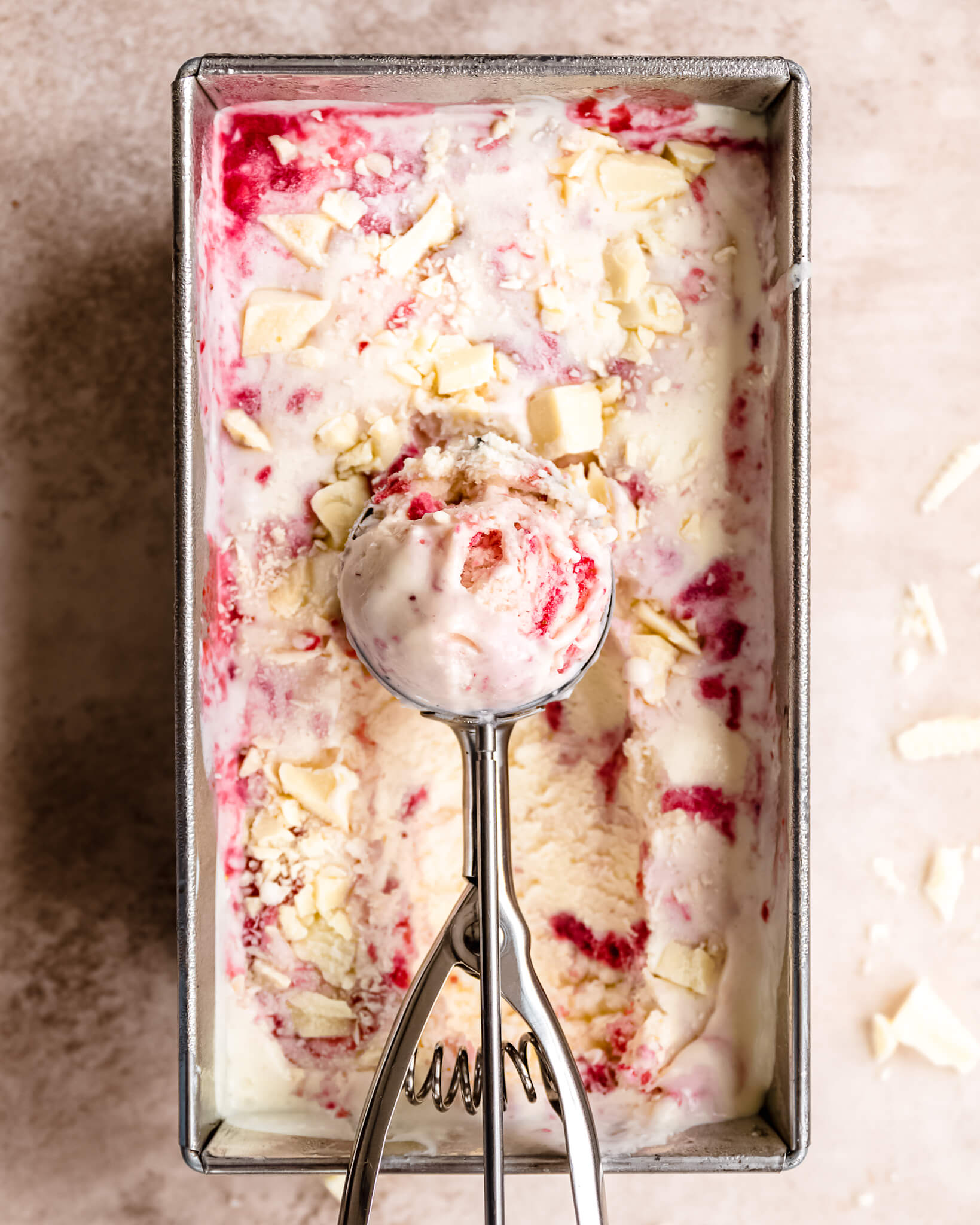 Versatile
The base is just heavy cream and sweet condensed milk and after that you can vary as you like. Want chocolate icecream? Just add cacao and dark chocolate pieces.
No churn strawberry white chocolate icecream
No churn strawberry white chocolate icecream
Ingredients
300

ml

heavy cream

1

can

sweet condensed milk

250

grams

strawberries

1

tablespoon

lemon juice

1

teaspoon

vanilla essence

50

grams

white chocolate, chopped in pieces
Instructions
Whip the heavy cream until stiff peaks form, but make sure not to overwhip it.

Add the condensed milk bit by bit and mix using an upwards motion so the air remains in the cream. Pour this over into a dish (I used a cake tin, you can use tupperware) and put it in the freezer.

In the meantime clean the strawberries and simmer on low heat with the lemon juice and vanilla until soft and mushy (a compote). I had no patience and put a stick blender on it to make everything mushy.

Wanneer de ijs een half uurtje in de vriezer heeft gestaan, haal het er dan uit, verdeel de aardbeien compote eroverheen en swirl met een mes zodat het allemaal gemengd is, maar je nog wel duidelijke strepen aardbei ziet. Verdeel de chocolade over het ijs en zet terug in de vriezer.

Laat het ijs een nachtje in de vriezer zodat je zeker weet dat het goed bevroren is. Haal het 5 a 10 minuten voordat je het wil opdienen uit de vriezer, op deze manier is het zacht genoeg om bollen van te scheppen.