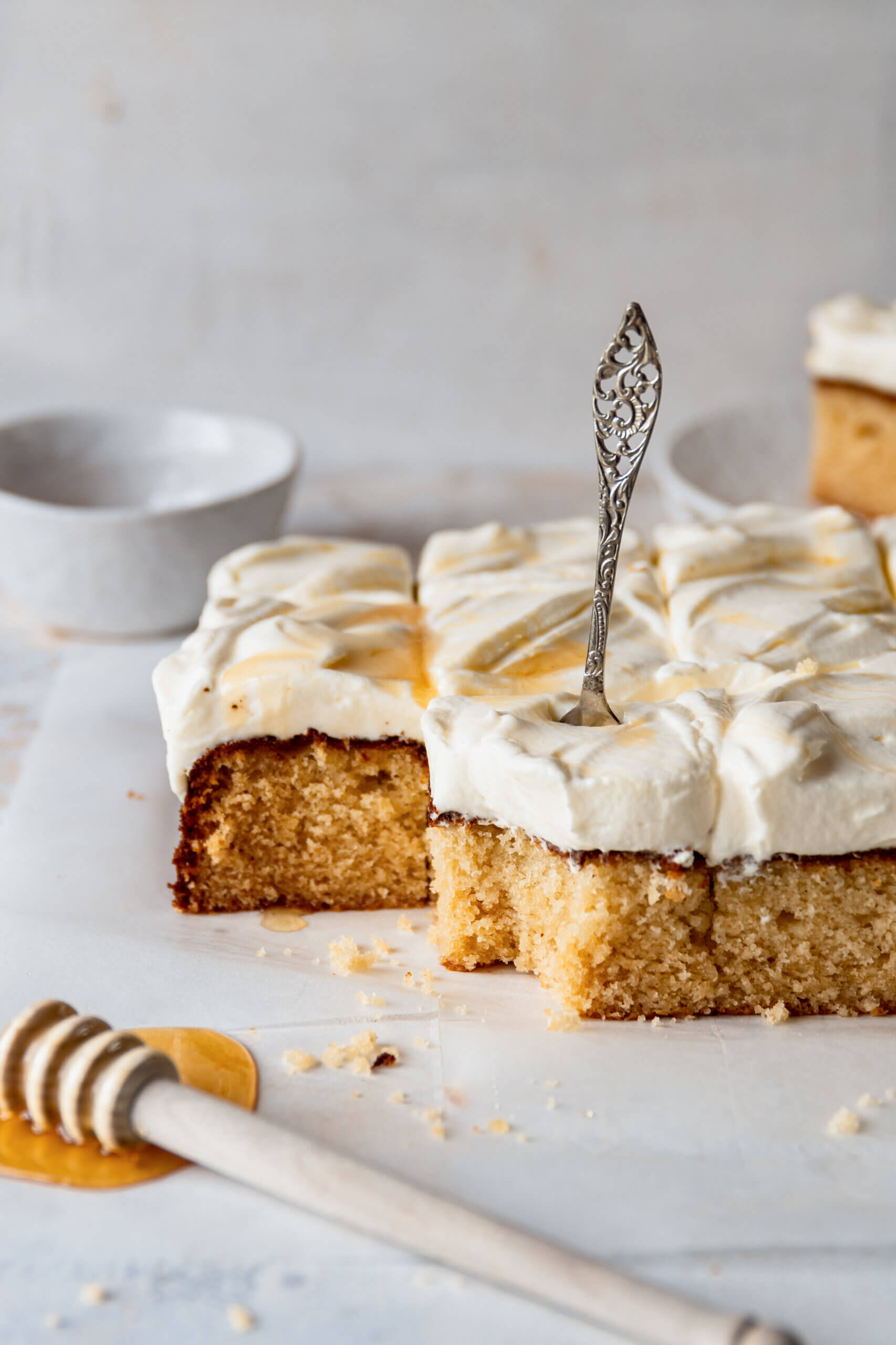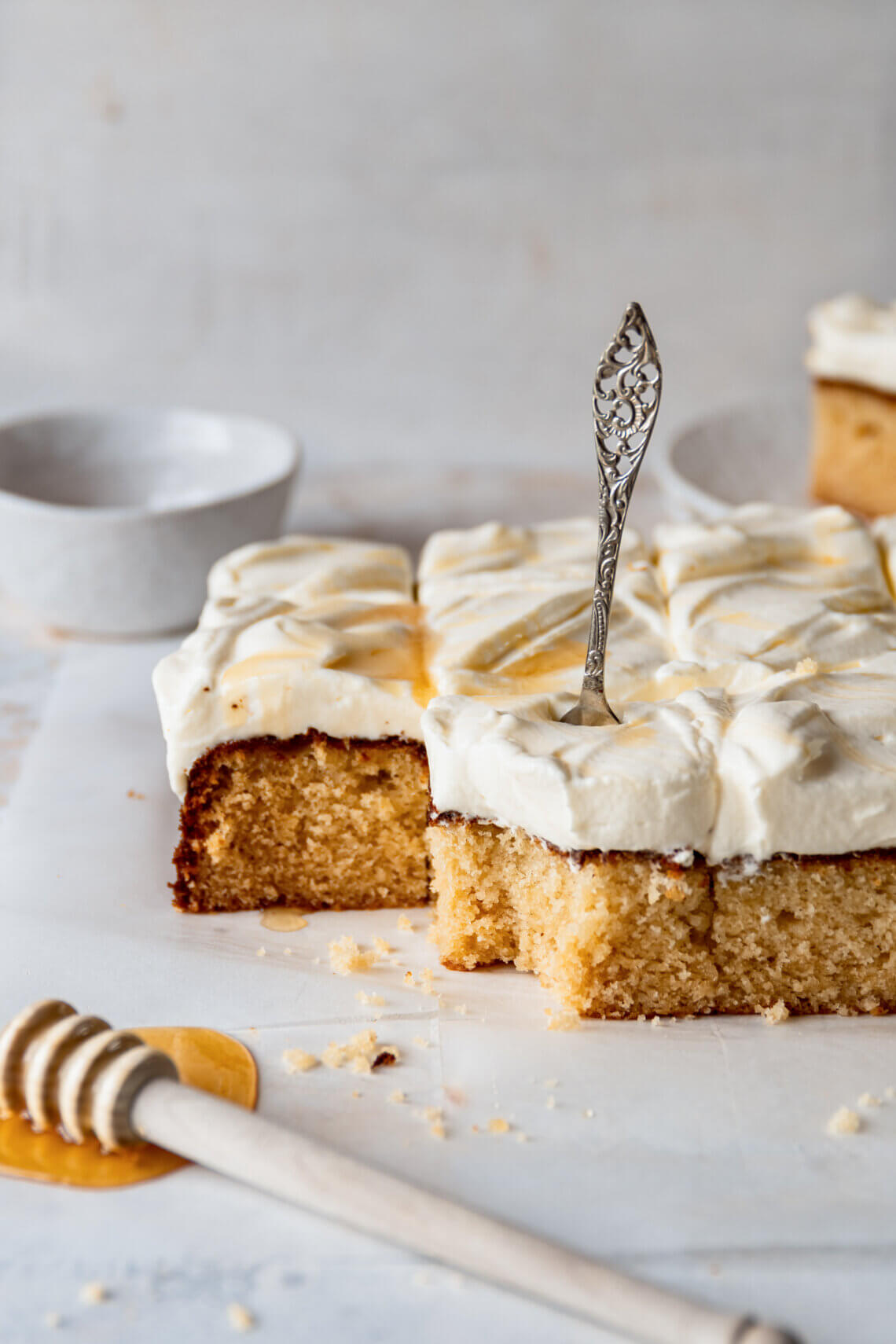 Honey cake with a creme fraiche frosting
Too bad I already made all the recipes for my 2nd cookbook because this honey cake would fit in perfectly.
Honey cake
The name gives it away, a lot of honey goes into it. Honey has quite a distinct flavour so if you're not a fan, don't make this. I love honey but never got further than adding it to my yoghurt, tea of on these tortilla's with chicken and a honey mustard sauce.
I also used Greek yogurt to get a really moist flavour. Always use fullfat products because fat means flavour and you're not eating cake to be mindfull of the calories.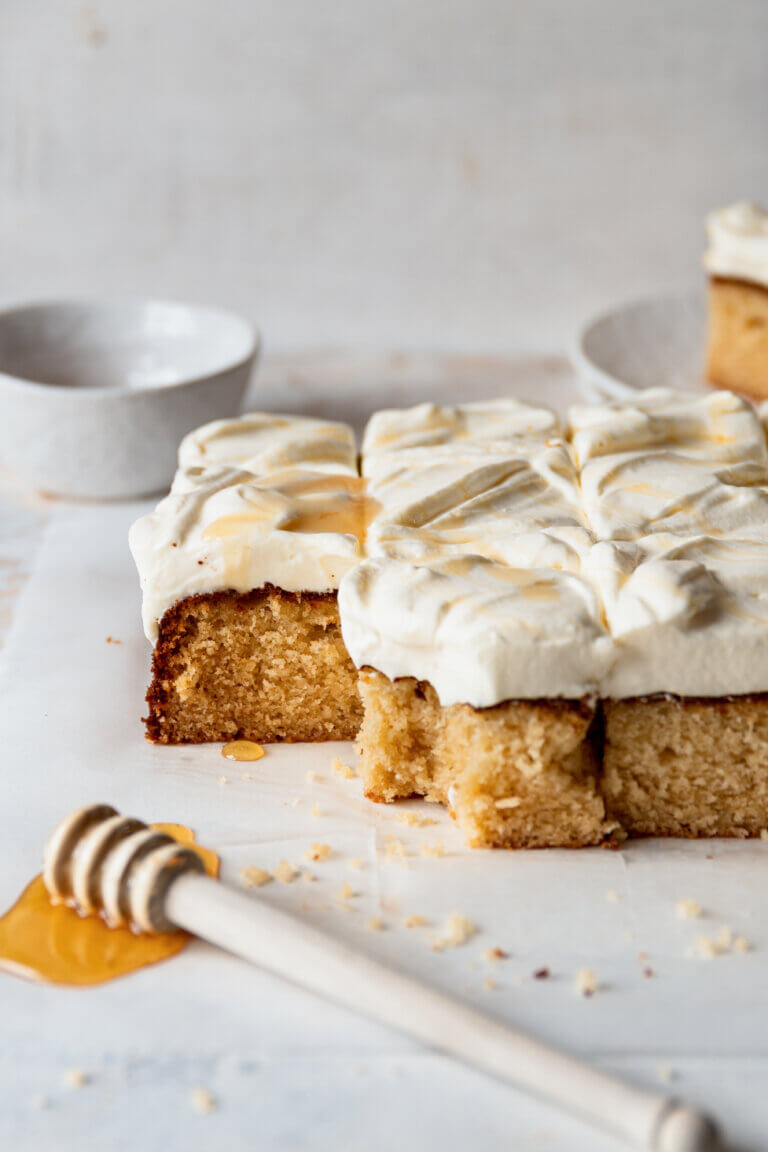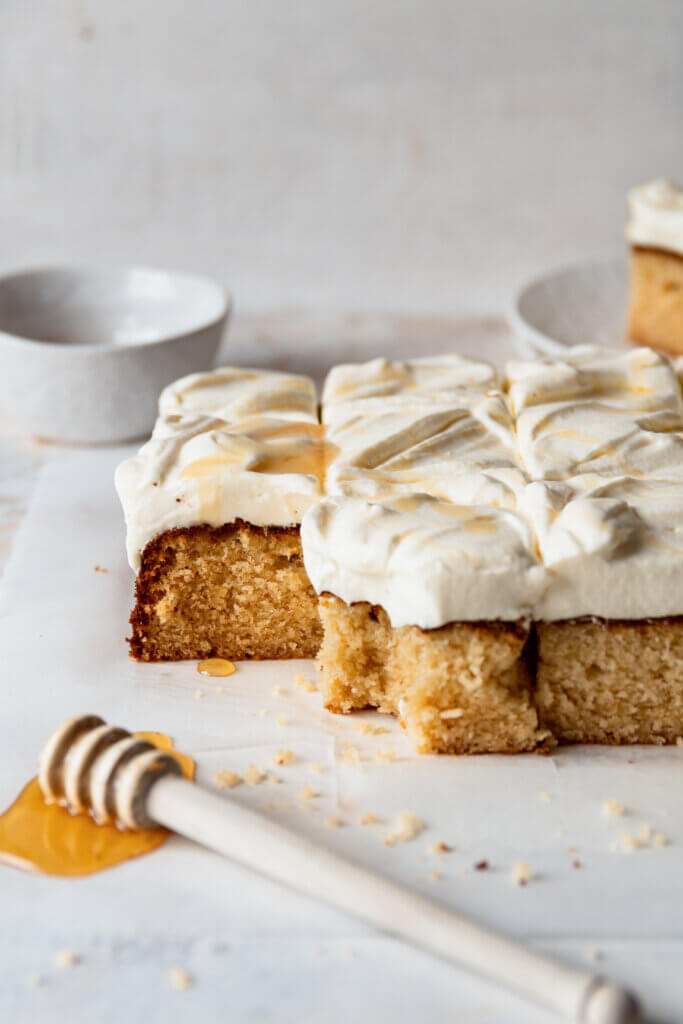 Frosting
This frosting is a combination of whipped cream and creme fraiche and it's great. The creme fraiche gives it a tang that combines great with the honey.
Honey cake
Necessities
baking tray of 23 by 23 cm
Ingredients
For the cake
225

grams

full fat butter at room temperature

150

grams

white sugar (+30 grams for the eggwhites)

4

eggs

120

grams

Greek yogurt

200

grams

honey

3

grams

vanilla extract

250

grams

flour

15

grams

baking powder

1

grams

salt
for the frosting
250

grams

heavy cream

30

grams

sugar

200

grams

creme fraiche
Instructions
Preheat the oven to 170 degrees celcius

Whisk the butter and sugar until fluffy. Add 3 eggyolks and 1 whole egg (keep the eggwhites seperate for later) and whisk until well combined.

Add the Greek yogurt, honey and vanilla and mix.

Combine the flour, baking powder and salt and add to the wet mis. Stir until everything is just combined.

Whisk the eggwhites with the extra sugar until stiff and add, using a spatula, to the batter.

Pour in a baking tray covered in baking paper and bake for 30 to 40 minutes, until a toothpick comes out clean. Let cool off completely.

Whisk the heavy cream with the sugar until thick, then add the creme fraiche and keep beating until soft peaks.

DIvide the frosting onto the cake, optionally drizzle some extra honey over it, and cut in 16 pieces.

You can store this cake in the fridge for 3 to 4 days.