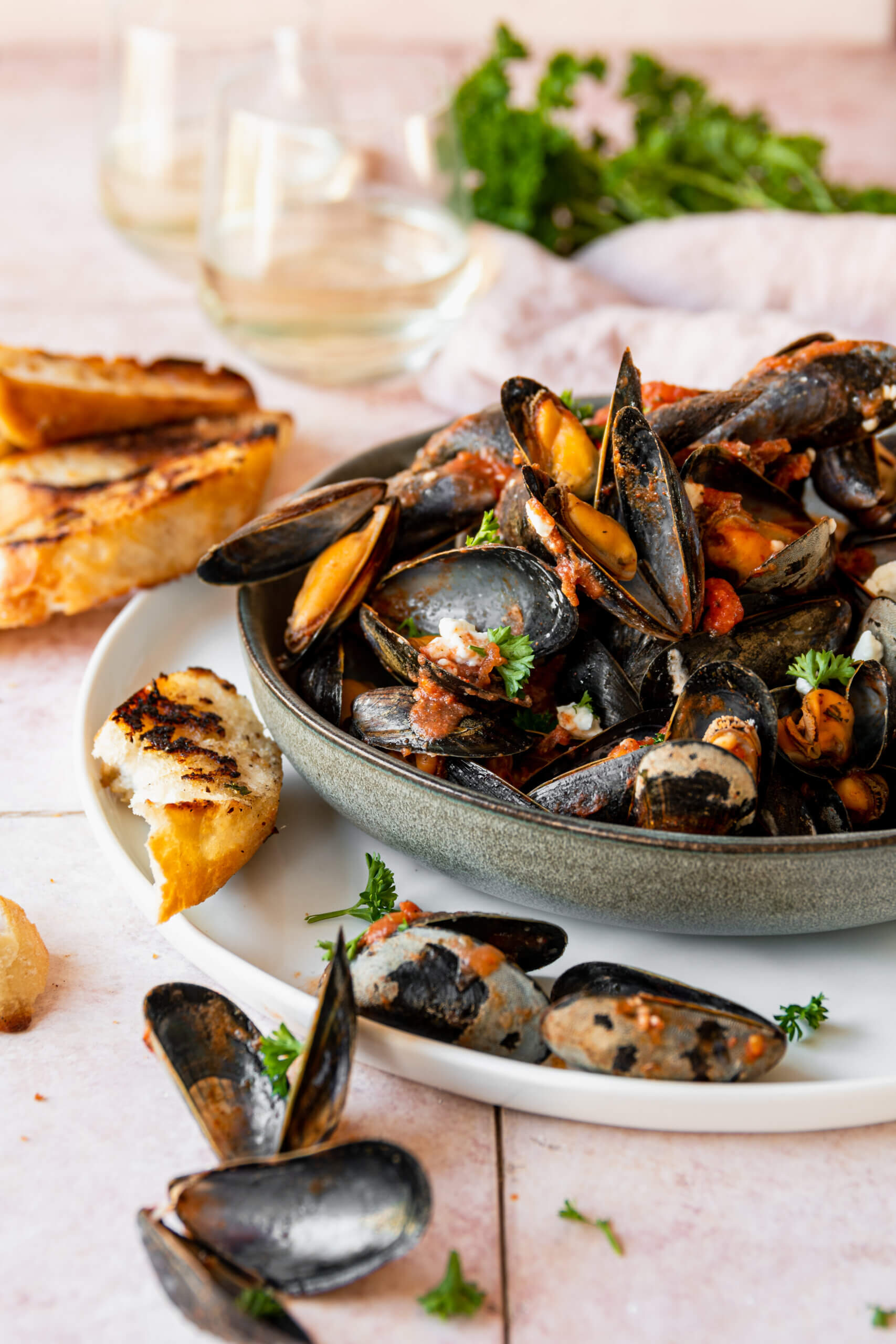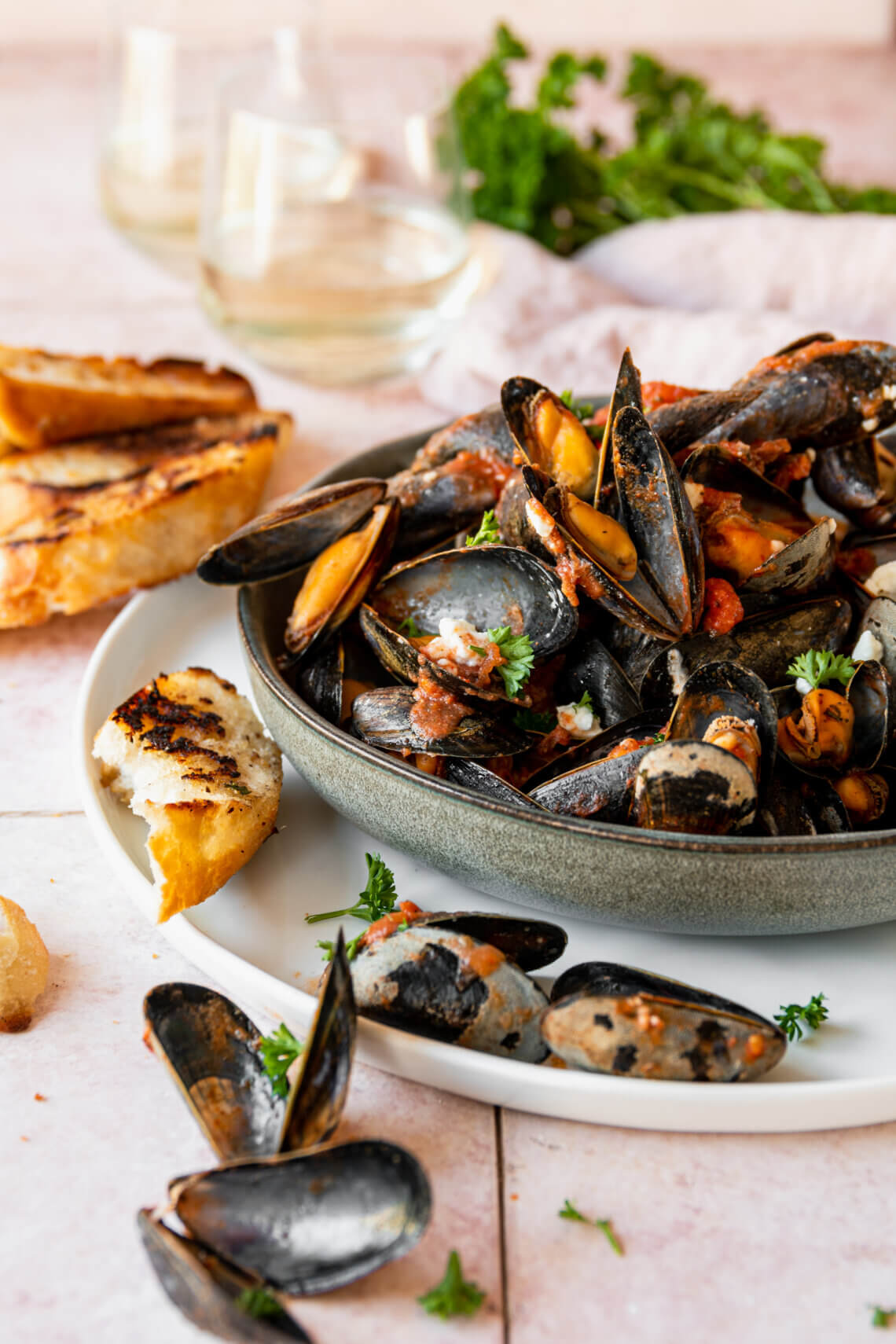 Greek mussels: midia saganaki
My husband is more of the classic mussels, but I prefer this Greek style mussels. My inspiration comes from the Greek dish midia saganaki. You have a similiar dish, garides saganaki, this is prawns in tomato sauce with feta.
Greek mussels
First we cook the mussels before adding them to the tomato sauce. When mussels are cooked they release a lot of water and we don't want this in our sauce because we want our sauce to be thick.
It's a bit early for mussels but we do have farmed mussels bred on vertical stakes.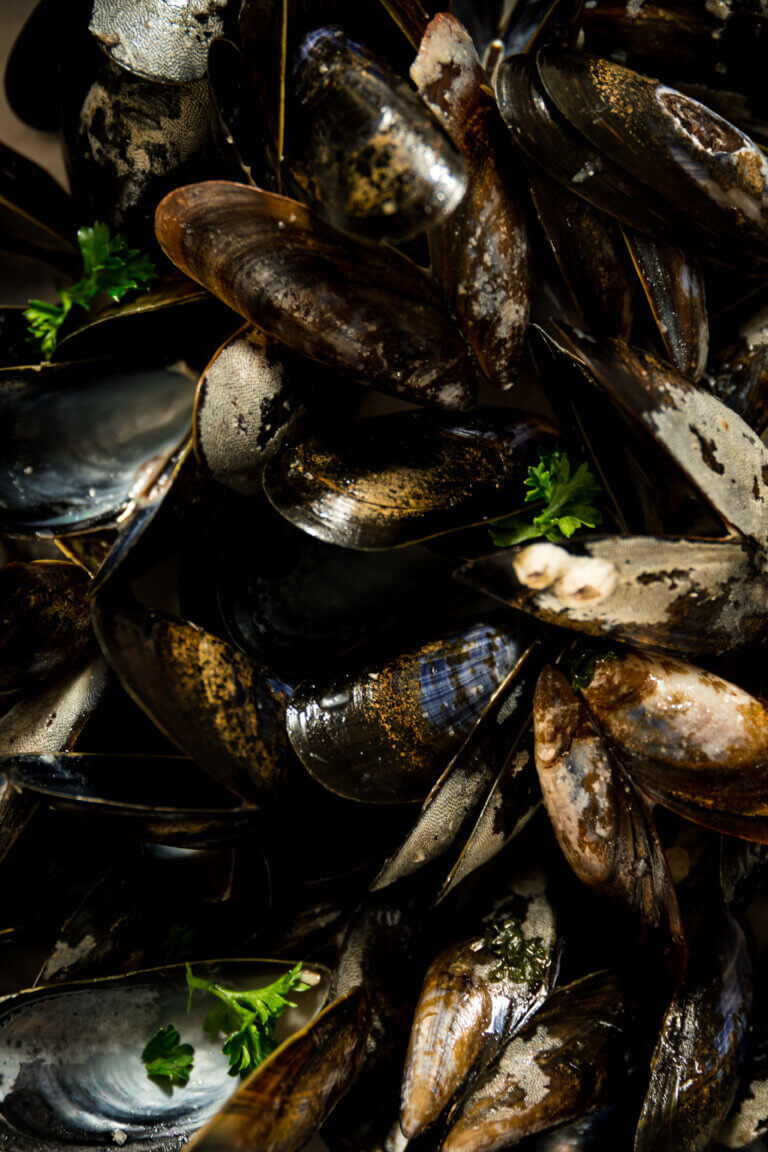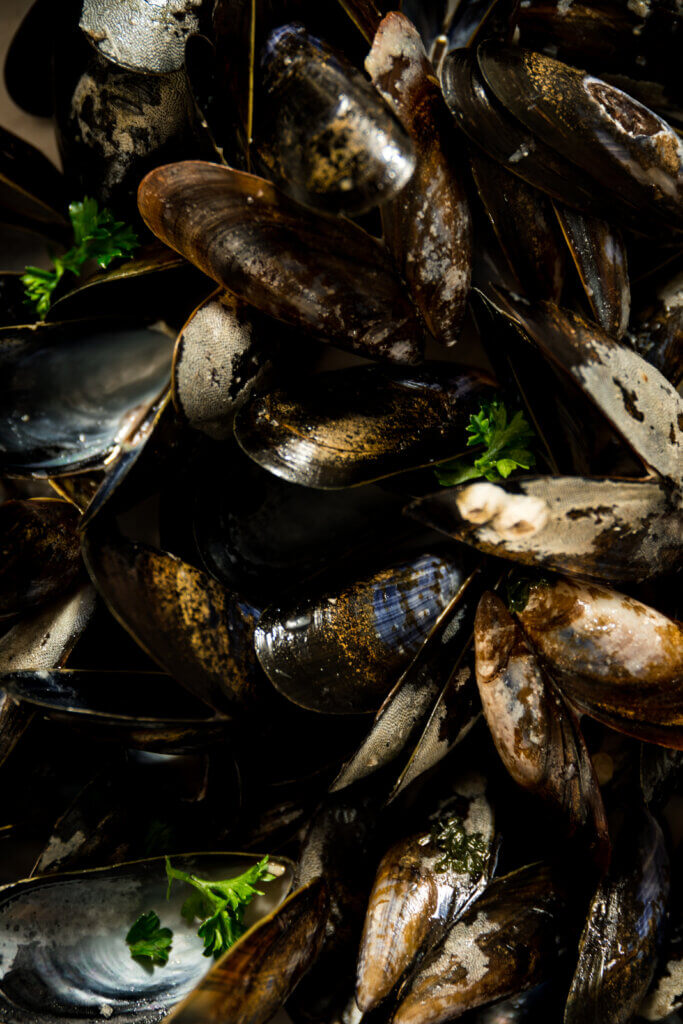 Garlicbread
I served a simple garlicbread with my mussels. I melted some butter, added garlic and put this on sliced baguette and baked until goldenbrown.
I didn't serve any sauce with it, but you could go for a tzatziki . It will go great with this.
Greek mussels
Ingredients
For the mussels
2

kilo

mussels, cleaned and sorted

1

tablespoon

sunflour oil

1

clove

garlic, chopped

some

white wine
For the tomato sauce
1

tablespoon

sunflour oil

1/2

onion, finely diced

2

cloves

garlic, chopped

1

can

of diced tomato cubes

1

teaspoon

paprika powder

1

tablespoon

parsley

100

grams

feta

pepper and salt

fresh parsley
Instructions
For the sauce heat up the oil and sweat the onion and garlic. Add the tomao, paprika powder and parsley and season with salt and pepper. Let this simmer for 20 minutes.

For the mussels heat up the oil and sweat the garlic. Add in some white wine and add the mussels. Let them steam for a couple of minutes until all the shells are open.

Drain the mussels and add to the tomato sauce. Stir well to combine then add the feta and stir well again.

Garnish with fresh parsley and serve with garlicbread, tzatziki and/or fries.
Notes
Clean the mussels in cold water and throw away all the broken ones and the ones that won't close. After cooking throw away the ones that won't open. These mussels are dead/gone bad and you will get sick if you eat these.