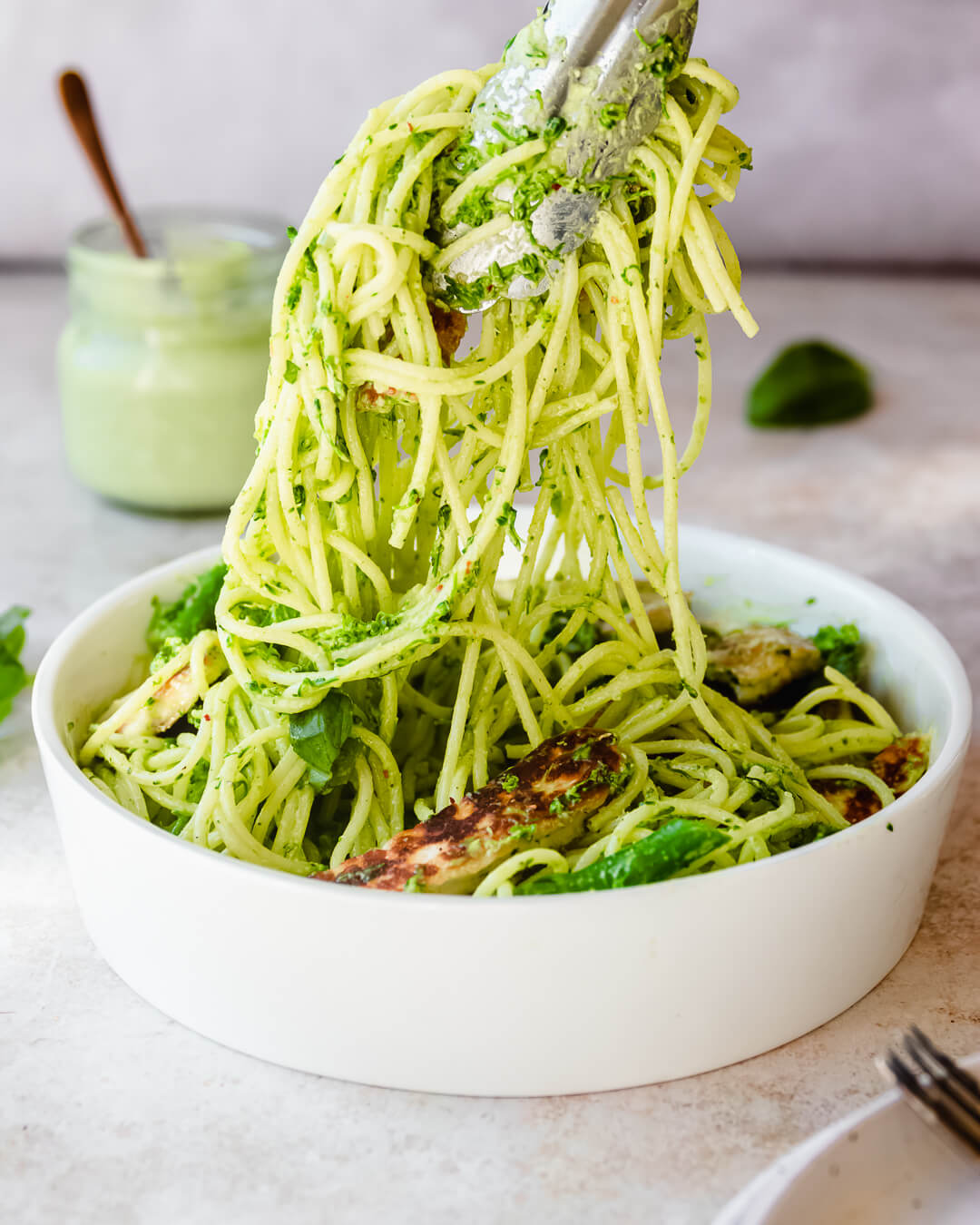 Green goddess spaghetti with halloumi
I'm a huge fan of the green goddess dressing. So much so I made a pasta with it and it was a big hit!
Green goddess
This is a dressing with loads of herbs and it goes with anything. It's also very easy to whip up, stick everything into a blender and blend. You can find the recipe here.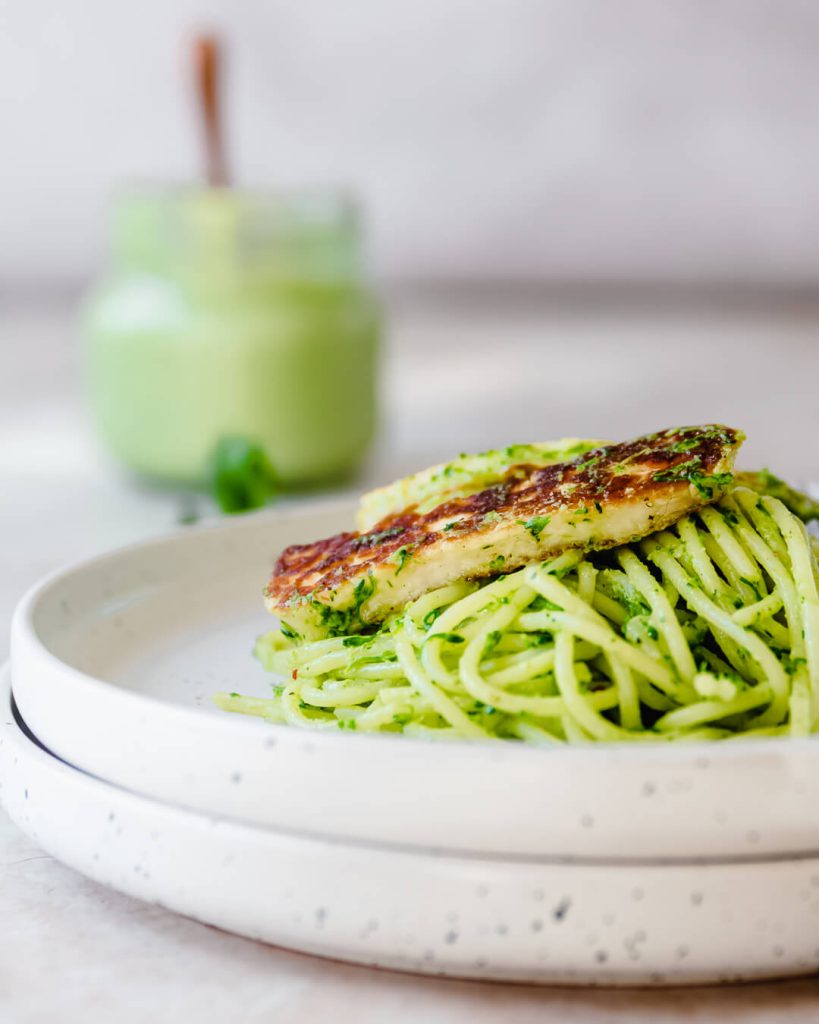 Halloumi
Another favorite. Halloumi is a Cypriot cheese that doesn't melt which makes it perfect for baking. It's a bit of a rubbery texture, I love that, and the flavour is quite salty.
This is a quick, great and meat free meal.
Green goddess spaghetti with halloumi
Green goddess spaghetti with halloumi
Ingredients
150

grams

spaghetti

2

big tablespoon

green goddess dressing

1/2

broccoli, cut into smaller pieces.

1

cube

halloumi, cut in slabs

a bit of sunflour oil

pasta water

peper, salt and chili flakes
Instructions
Boil the spaghetti in salted water al dente. Halfway add the broccoli so they're both done at the same time.

Heat up a bit of sun flour oil and bake the halloumi until golden brown and crispy on both sides.

Add the spaghetti and broccoli to the halloumi. Add the green goddess dressing and mix. If the sauce is too thick add some pasta water.

Season with pepper, salt (not too much because of the salty halloumi) and chili flakes. Serve immediately.