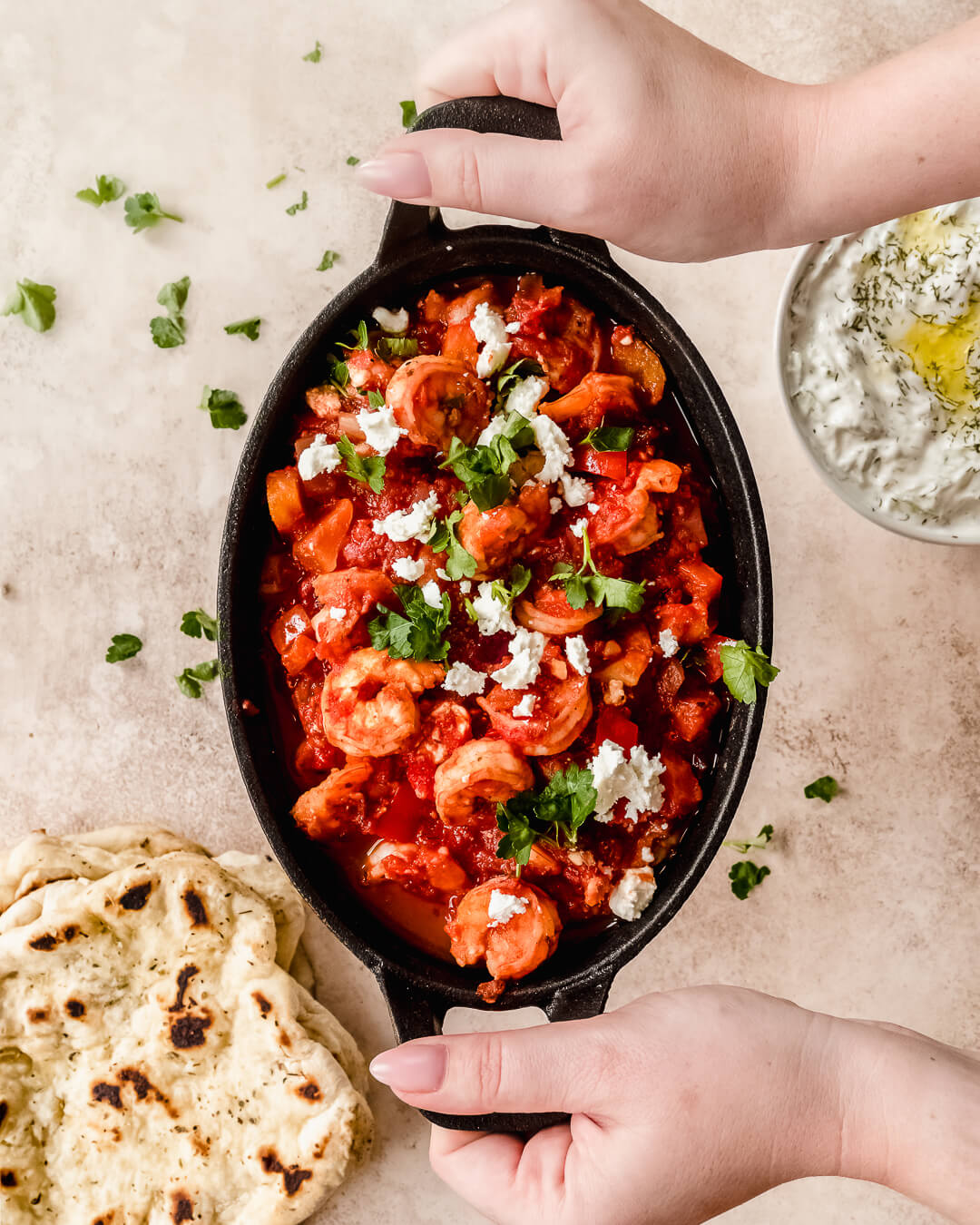 It's a bit more difficult to go on a holiday right now so Coop supermarkt asked me how I celebrate my holiday at hone. My favourite place to go is... Greece. The people, the landscape, the history and the food is all amazing.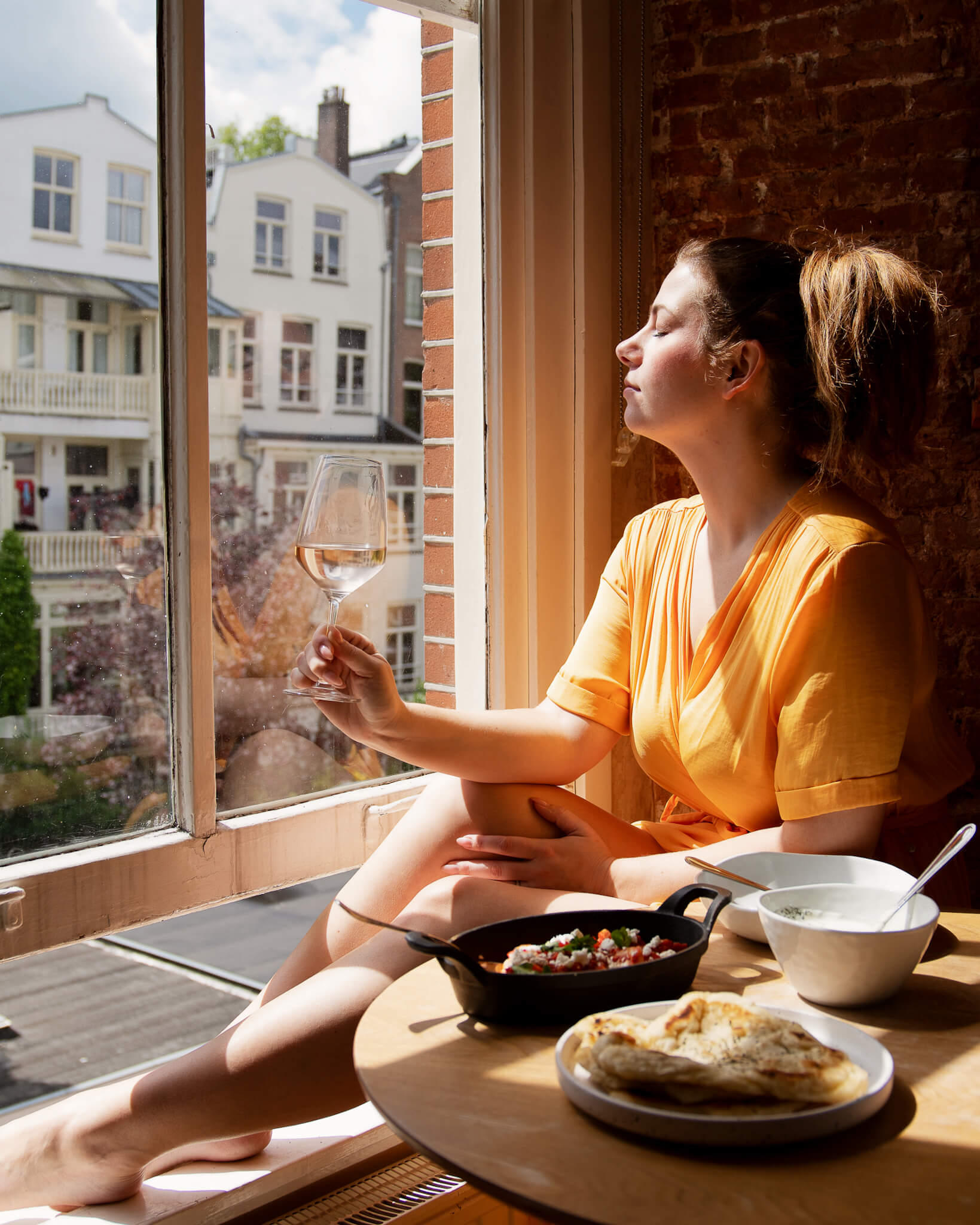 Saganaki
Saganaki just means the pan in which it is prepared but don't worry, you can use any kind of pan you want.
Versatile
The best part is the versatility of this dish. You can leave out the shrimp if you're vegetarian, you can replace them with mussels. Whatever you do always serve them with freshly baked pita en tzatziki erbij! Klik ook here for the best flavour combination.
Easy
It's so easy to make for a dinner party. The only thing you need to prepare a bit are the shrimp. I usually buy frozen and defrost them under cold water. Then I clean them and dry them very well. Only of they're completely dry they will bake, otherwise they'll boil in their own moisture.
Shrimp saganaki
Baked shrimp in a flavourfull tomato sauce.
Ingredients
450

grams

cleaned shrimp

pour of ouzo (optional)

1

1 can of tomato cubes

1

red onion, diced

1

red bellpepper, diced

2

gloves of garlic, chopped

1

teaspoon

paprika powder

1

tablespoon

parsley

100

grams

feta

pepper and salt

fresh parsley

lemon
Instructions
Heat up a bit of oil in a pan. Clean the shrimp and pat dry, season with salt and pepper and bake until pink.

This part is optional, but amazing for the flavour. Add some ouzo to the shrimp and flambe. Let the flame go out, this will take a few second, and remove the shrimp from the pan and set aside.

Add some more oil to the pan and sweat the onion, garlic and bell peppers. Then add the tomato, paprika powder and parsley. Bring to taste with salt and pepper and let this simmer for 10 minutes.

Put the shrimp back in the pan and serve when the shrimp are hot with feta, fresh parsley and some lemon.