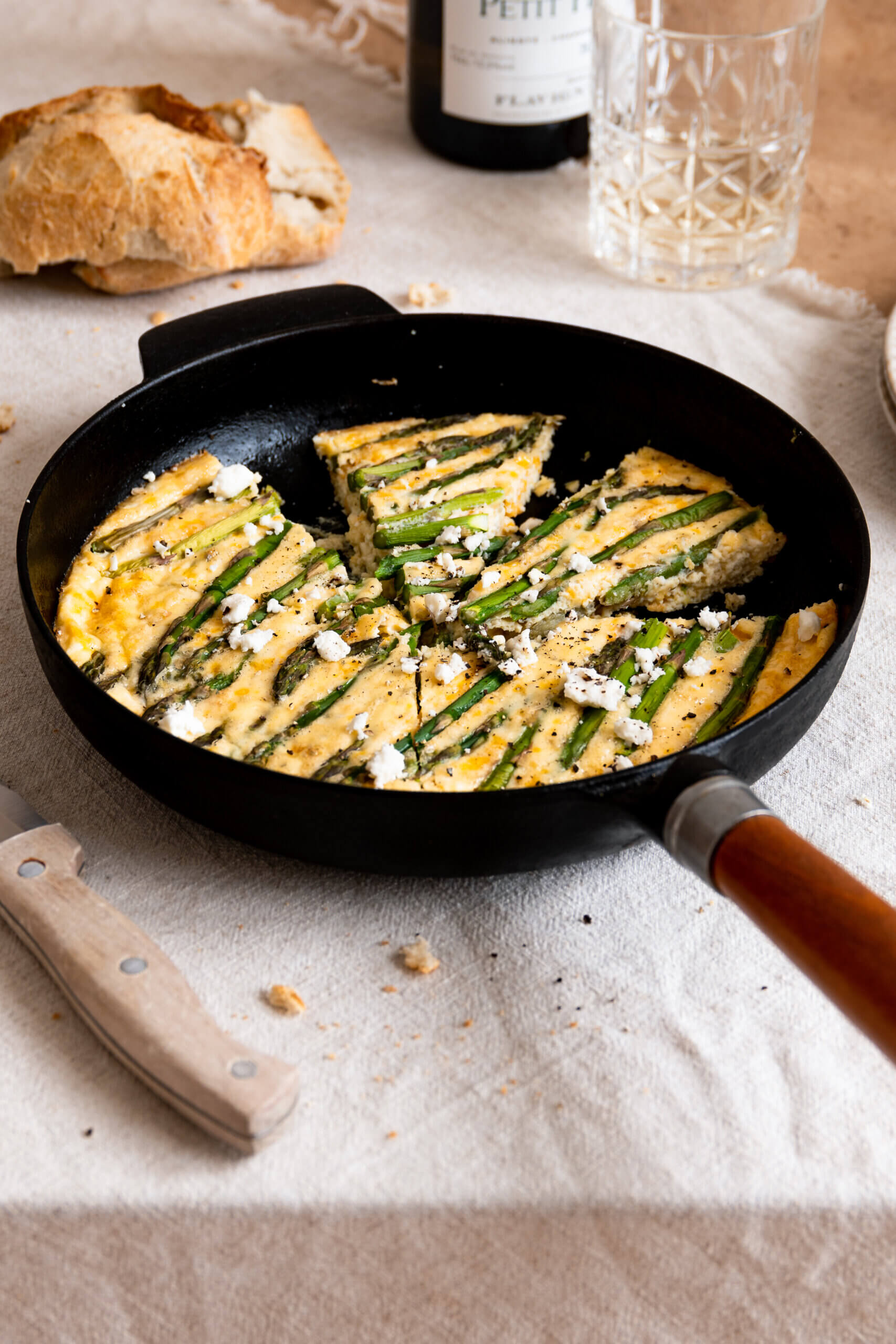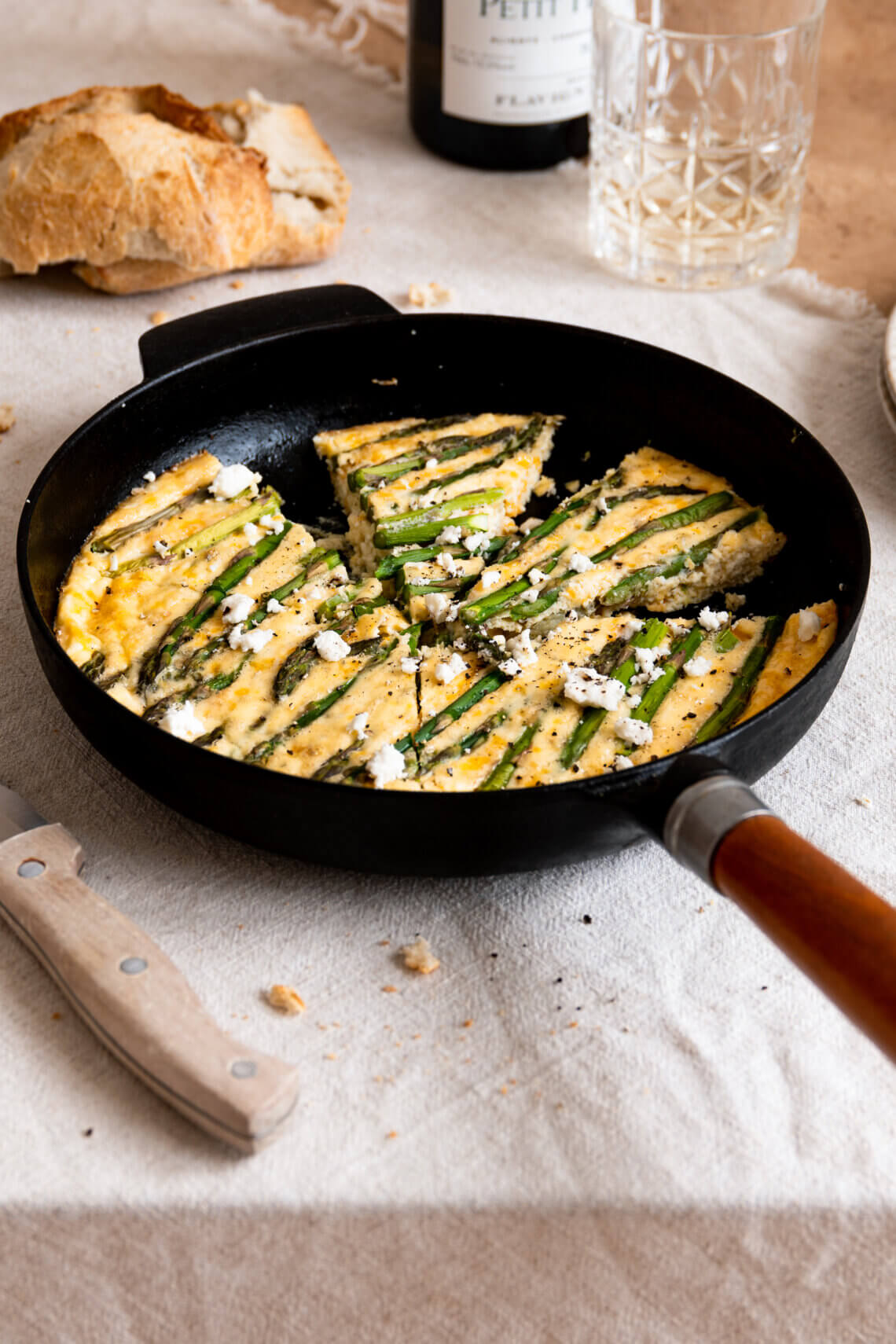 Frittata with feta and asparagus
If I don't really know what to eat for lunch I usually go for a frittata. It's lowcarb so basically a big omelette but who cares!
Frittata
You can translate frittata to 'baked' and it's a great way to used up leftover veggies, cheese and pasta. I love this combination but I also make a mean frittata with Zucchini and feta.
I made my frittata in an ovenproof pan, (I got to try this one)but you can also use an ovendish. Just grease well with butter so it doesn't stick.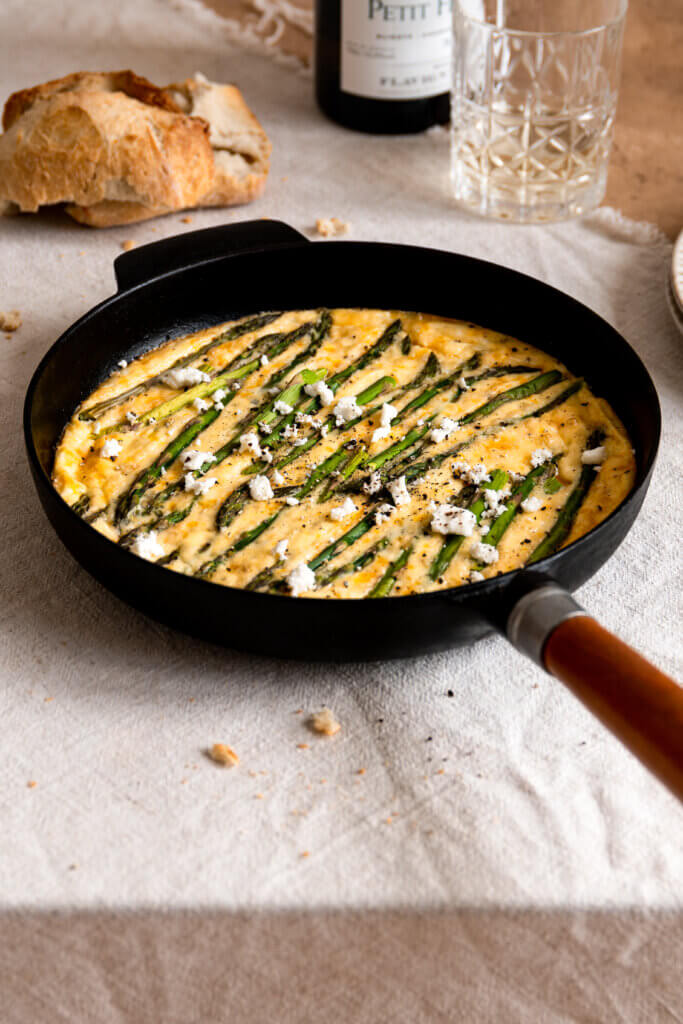 Frittata with feta and asparagus
Frittata with feta and asparagus
Necessities
Ovenproof pan or ovendish of about 22 cm
Ingredients
8

eggs

100

grams

small green asparagus

75

grams

feta (+ extra as garnish)

50

ml

full fat milk

50

grams

grated mature cheese

pepper and salt

chili flakes
Instructions
Preheat the oven to 180 degrees celcius

Whisk the eggs and milk until a pale yellow mix.

Add the grated cgeese, crumbled feta and mix. Season well with pepper and salt.

Grease the pan or ovendish and pour in the mixture. Snap off the wooden ends of the asparagus and divide on top of the eggs.

Bake for 20 minutes in the oven. It's alright it the middle is still jiggly.

Garnish with crumbled feta, pepper and chili flaked and serve immediately.