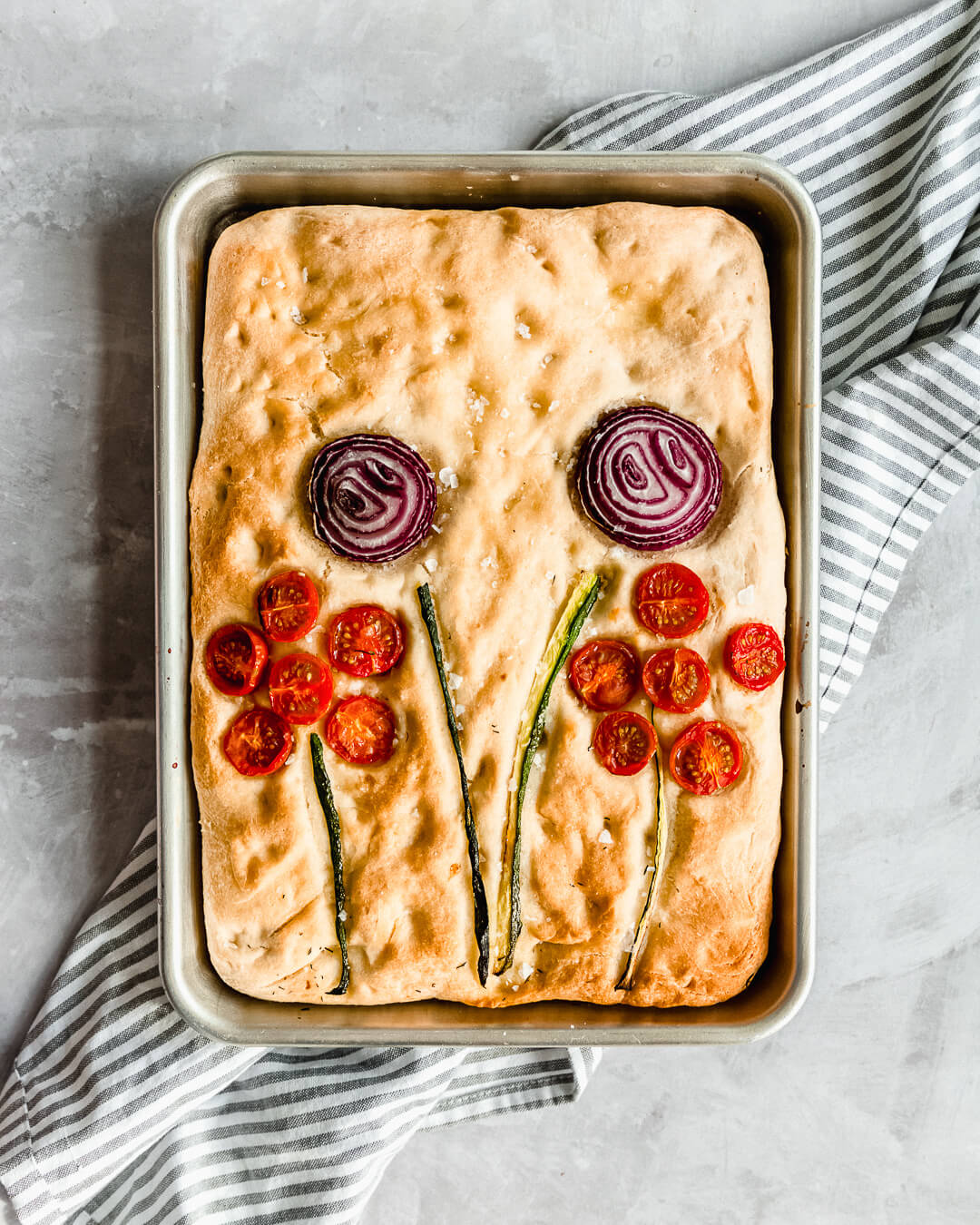 I love baking. It's soothing, you're making something out of nothing and in the end you're left with all this goodness.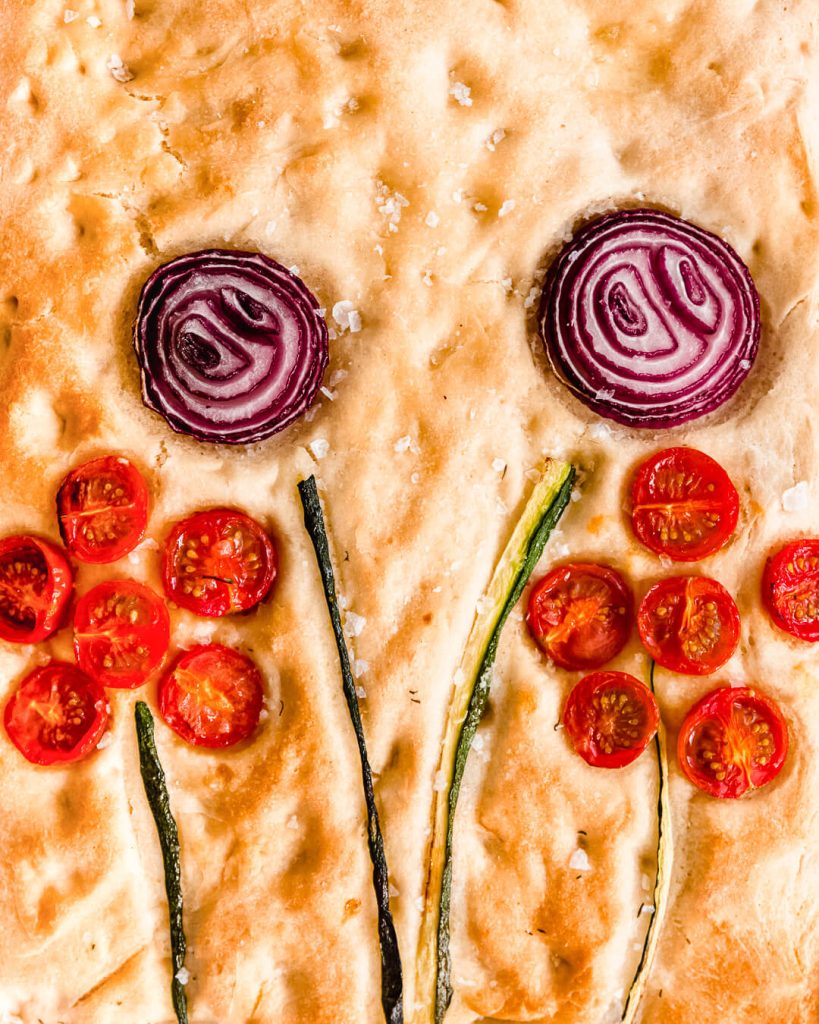 Focaccia op Pinterest
I must admit I didn't think of this myself. I saw it on Pinterest the other day and just had to make it. You can see the examples here. .
Je kan je focaccia met vanalles versieren. Groenten, kruiden, olijven..ik heb de meest bizarre creaties voorbij zien komen. Ik ben alleen met dit soort dingen helemaal niet creatief dus ik heb het simpel gehouden.
Olive oil
There's no going around it, focaccia means a lot of olive oil. Get a nice quality because it really enhances the flavour.
Easy
This is seriously one of the easiest things to bake. It's just a simple rest and then gently stretching your dough into the baking sheet. Let it rest some more, make dimples, cover with oil and salt and bake!
More baking
I you love baking why not try scones, Greek pita or maybe even sourdough!
Decorated foccacia
Ingredients
500

grams

flour

300

grams

water

11

grams

dry yeast

5

grams

salt

15

grams

olive oil (for the dough + extra for later)

seasalt

courgette, cherry tomato, red onion as decoration
Instructions
Mix the water with yeast and olive oil. Mix the flour and salt, add the yeastwater and knead until you have s supple dough. Grease a bowl with olive oil, transfer dough, cover and let is rest until it has doubled in size.

Grease a baking tray. Carefully let the dough drop onto the tray, it won't stick to the bowl because of the oil. Stretch the dough so it covers the entire baking tray, cover and let is rise for another 30 minutes.

Preheat the oven to 200 degrees celcius.

Cut strands of the courgette, half the cherry tomatoes and cut the onions in rings. Form dimples by using your fingers of knuckles and decorate your focaccia with the veggies, or not if you want a regular focaccia. Generously sprinkle olive oil and sesalt onto your dough. Bake until golden brown, about 20-25 minutes.

Let it cool off a bit before serving.