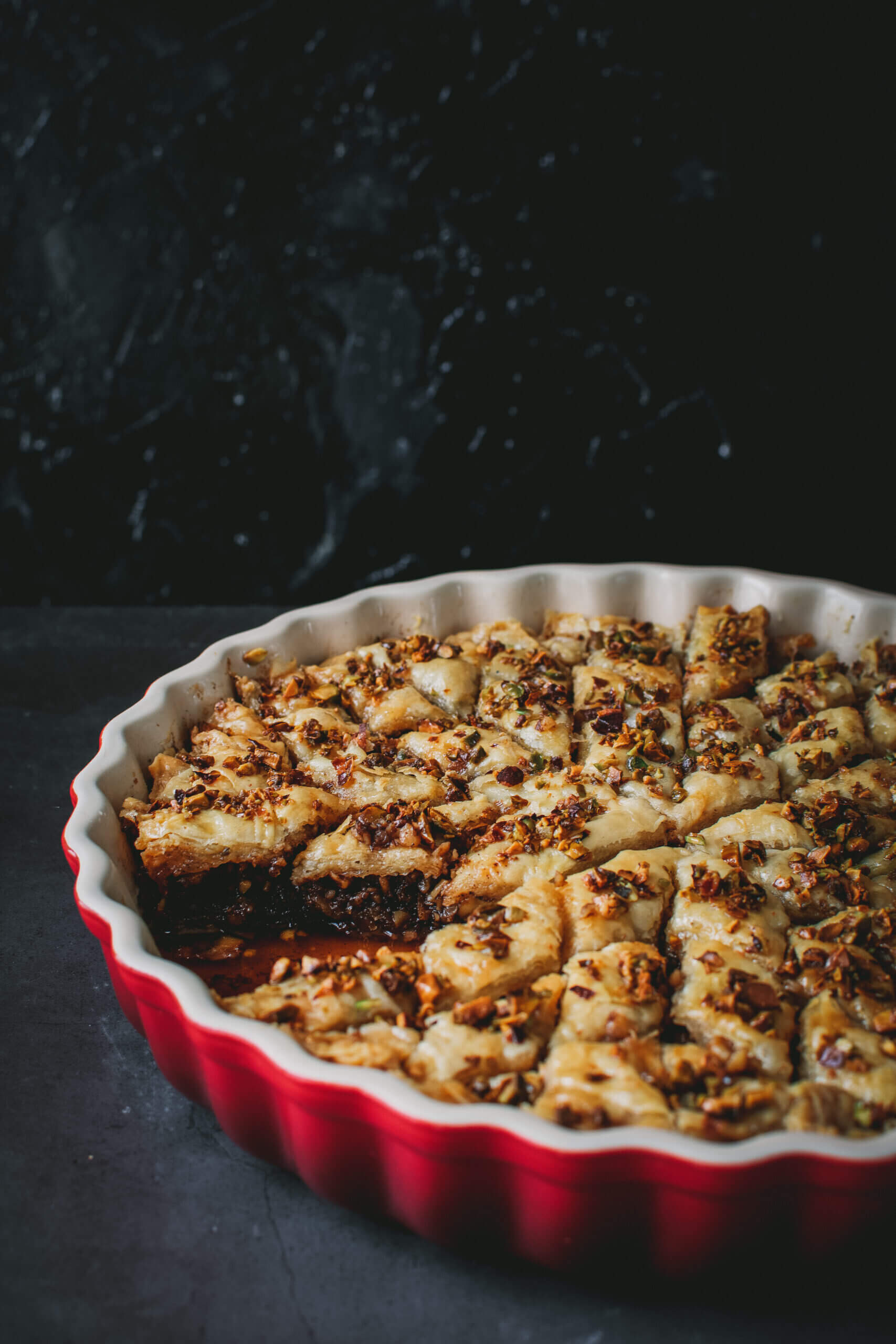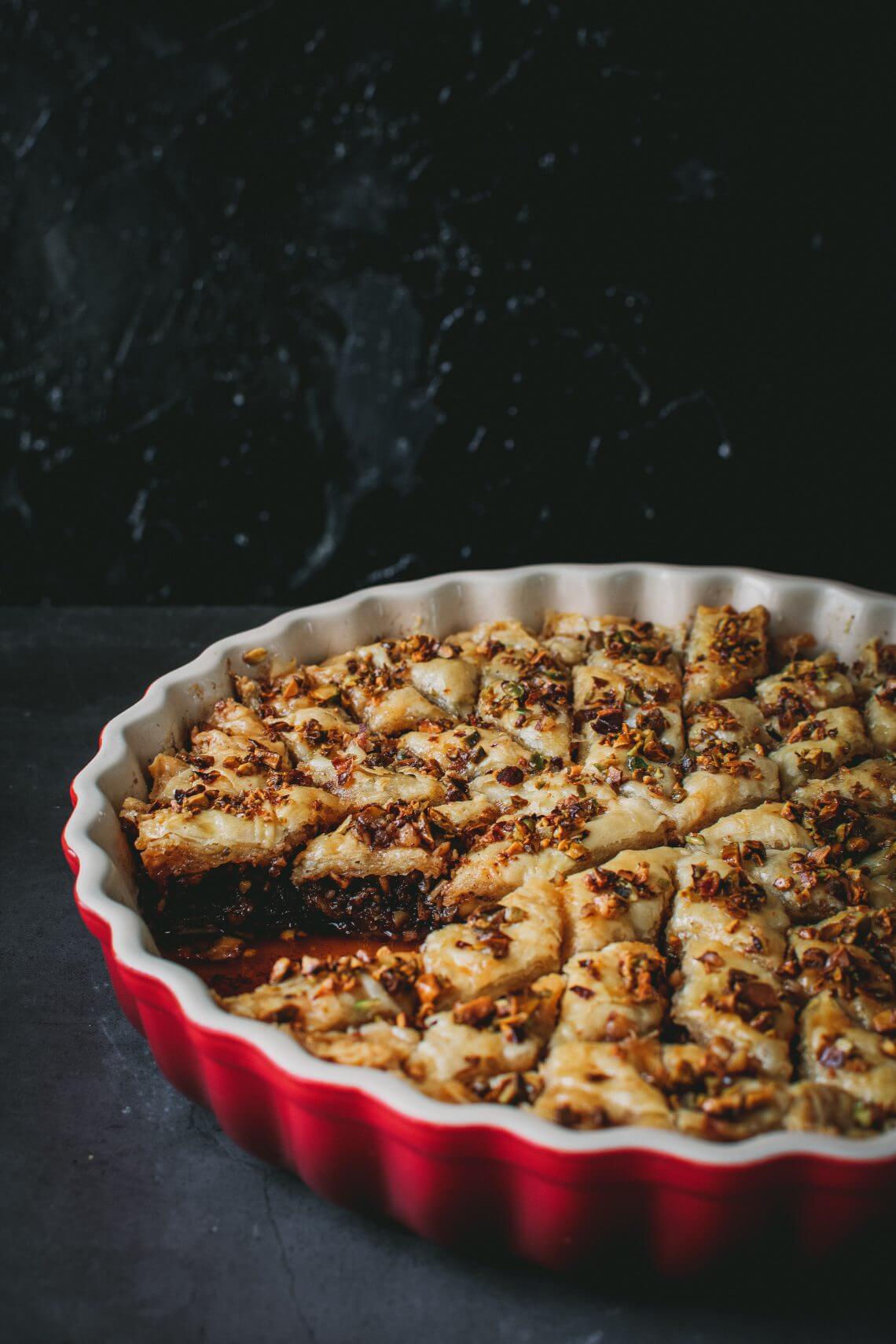 I made filodough because I wanted to make baklava but decided to give it it's own recipe because you can use filodough for a lot of recipes.
Difficult?
Everybody said this is so difficult to make and honestly, it's not thát hard. You have to work quick and yes, it can be a bit tricky but it's not ondoable.
Pastamachine
I saw a recipe where they used a pastamachine. I don't think you'll get the sheets thin enough though so I won't use that technique.
Tips
I do have a few tips for making filo dough, here comes.
In order to have have the easiest experience you have to:
- Let the dough rest long enough, at least an hour. If you notice it's difficult to roll out, then put it back in the fridge for 10 to 15 minutes.
- Use a lot of cornstarch. Seriously a lot. because you're rolling out the dough on top of each other you need the cornstarch so it won't stick.
- Don't roll them out all at once, roll them out a bit, dust with cornstarch, roll them out some more, add more cornstarch etc.
- work in batches of 5 sheets. Also, be quick with separating them. I was so proud of my first successful sheet of filo dough I took a picture, showed everyone and then the rest stuck together.
Filo dough
Ingredients
260

grams

flour

5

tablespoon

olive oil

1/2

teaspoon

salt

2

teaspoon

vinegar

170

ml

hot water
Instructions
In a bowl mix all the ingredients and knead until your dough is supple.

Cover in wrap and let it rest for an hour.

Measure balls of dough of about 20 grams, put on a plate and cover with cling film.

Dust your counter with a generous amount of cornstarch and roll out the first ball into a circle of about 15 to 20 cm. Repeat with 4 other balls and put all the sheets of dough on top of each other with lots of cornstarch between each sheet.

Then roll out the sheets on top of each other into a bigger sheet of about 25 cm. Peel them apart, dust again with cornstarch and put them on top of each other again.

Roll out one more time into a circle of about 30 cm. Now peel apart and save on a baking sheet, again dust generously with cornstarch.

Repeat with the rest in sets of 5.