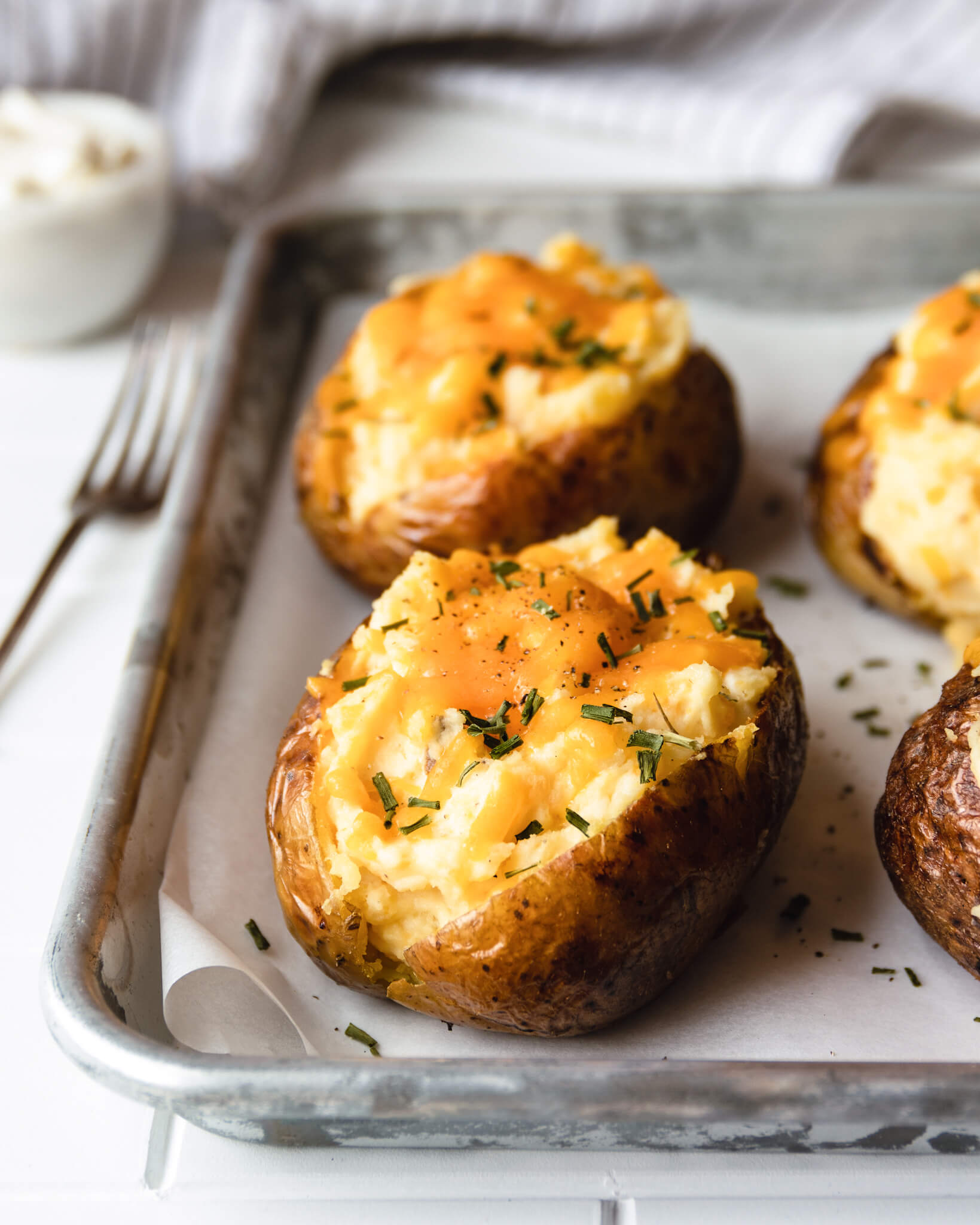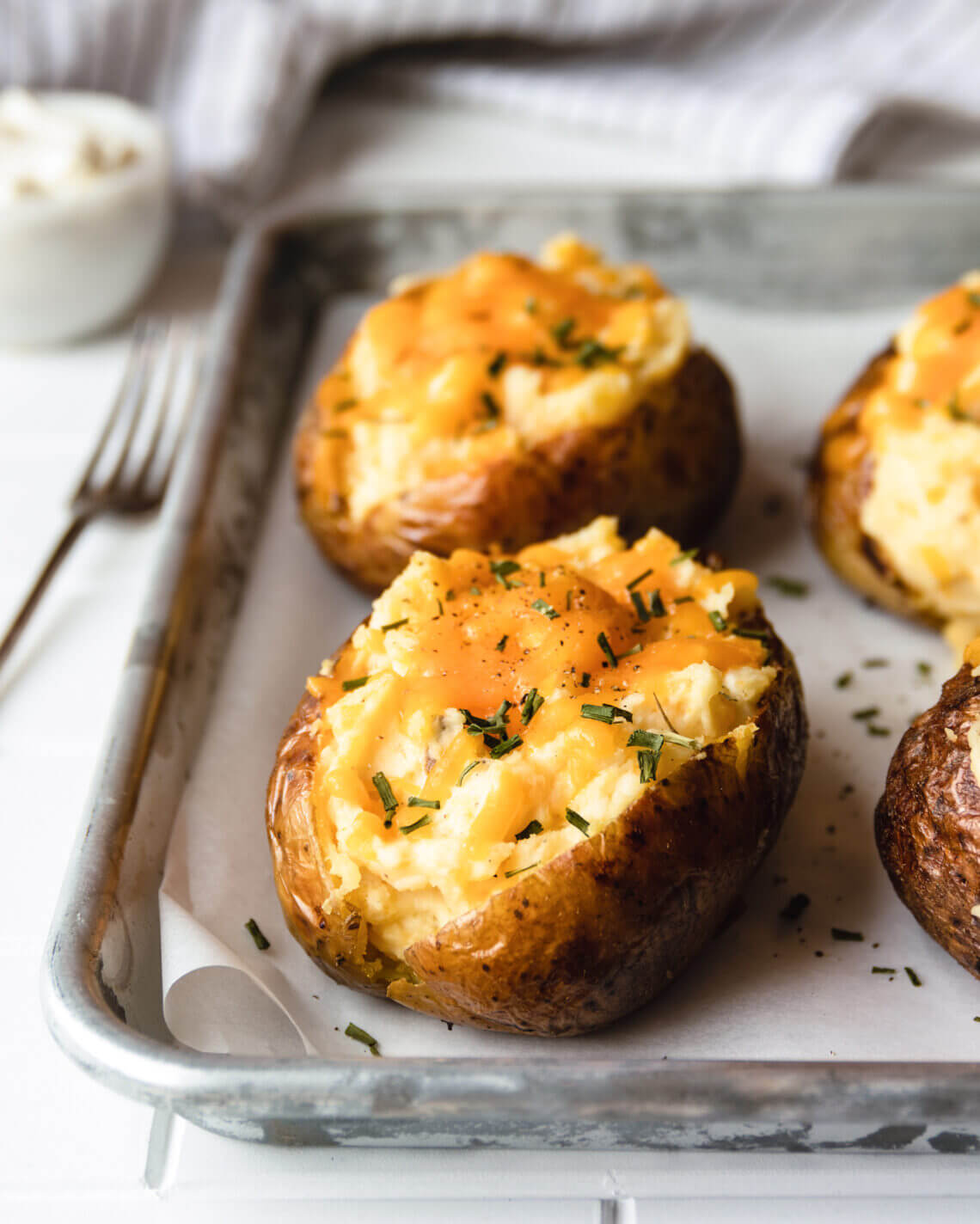 Twice baked jacket potato
I love a jacket potato, the flavour of the potato itself gets so much richer.
Jacket potato
Here you can't really buy large potatoes. You can buy packs of jacket potato which you then have to bake in a microwave, gross. I usually buy those and get them out of the microwavable packet and bake then in the oven.
The basis recipe for this was already on my website,over here,but this goes one step further by adding lot's of good ingredients and baking the potato again.
Herb butter
I add a herb/garlic butter through my potato mash. You can easily buy that in the supermarket, you can also make it yourself. I have a recipe here if you need one.
Twice baked jacket potato
Twice baked jacket potato
Ingredients
4

big

potatoes

4

tablespoon

herb butter

4

tablespoon

creme fraiche

100

grams

grated cheddar

pepper, salt and chives

a bit of sunflour oil
Instructions
Preheat the oven to 200 degrees celcius.

Grease the potato with a bit of oil and season with salt. Cover with foil and bake until soft when you squeeze them. Depending on the size this takes about an hour to an hour and a half.

Remove from the foil and cut open, be careful because they are very hot. Gently scoop out all the potato and put this in a bowl. Be careful though so the potato skin won't tear.

Repeat with all potatoes. Mash the potato filling together with pepper, salt, herb butter, creme fraiche, cheese and chives.

Stuff this back in side the skin of the potatoes. Divide some more cheddar on top and bake again until the cheese has melted, about 5 to 10 minutes.