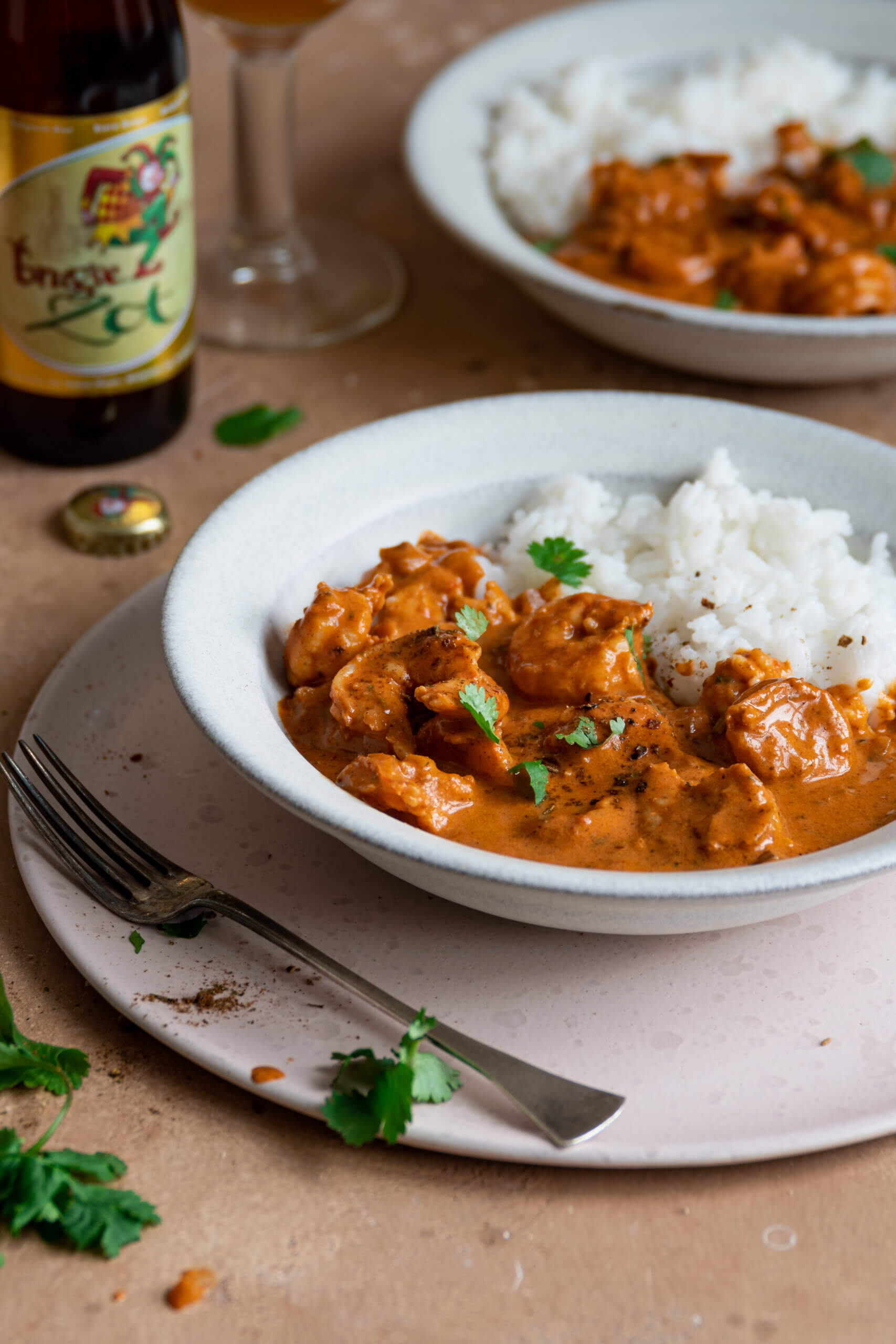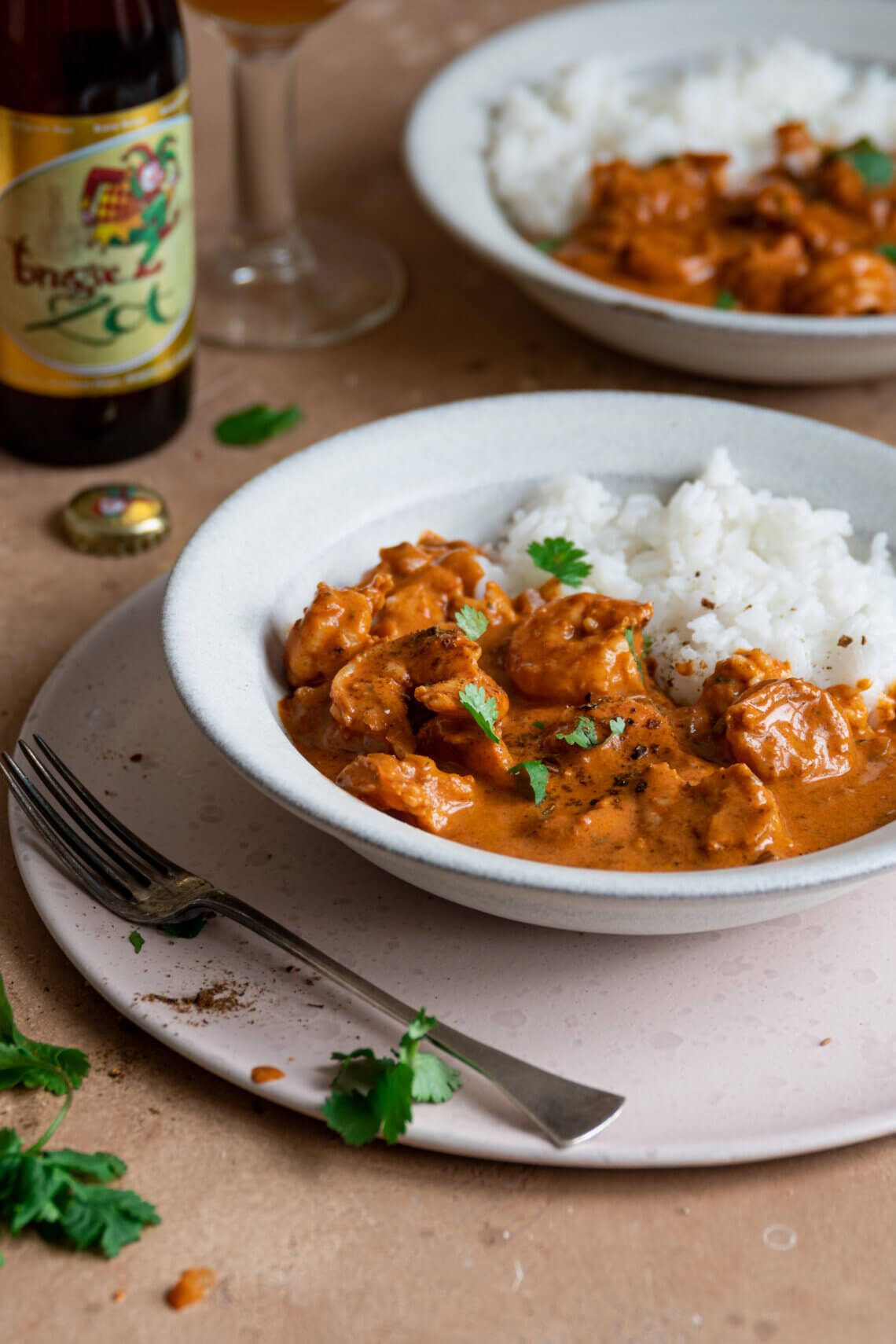 In collaboration with Brugse Zot I made two delicious combinations, one of which is this curry with prawns.
Brugse Zot combination curry with prawns
Brugse Zot Blond is a golden blonde beer with a fruity and herby aroma. This beer is very suited to serve with a seafood/shellfish dish so I immediately thought of a curry with prawns.
It's more common to serve beer with a curry, so it's a classic combination. The fruityness of the beer is a great counterpart to the herby curry.
This curry is a bit spicy but you can put in less or more red pepper to make it less or more spicy.
Curry with prawns
Ingredients
150

grams

rice

a bit of sunflour oil

1

onion, diced

red chilipepper, chopped

2

cloves

garlic, chopped

1

teaspoon

fijngehakte gember

1

tablespoon

garam masala

1

teaspoon

cumin

1

teaspoon

coriander

1/2

teaspoon

paprika

1/4

teaspoon

turmeric

2

tablespoon

tomato puree

125

ml

fish bouillon

250

ml

coconut milk

20

raw prawns

fresh coriander
Instructions
Boil the rice as per the instructions on the packet.

Heat up some sunflour oil and sweat the onion and red pepper. Then add the garlic and ginger, stir.

Add the spices and the tomato puree and stir. Add the fish stock and stir again.

Add the cleaned prawns and let this simmer for 5 minutes.

Lastly add the coconut milk and let simmer for 5 to 10 minutes until the prawns are cooked and the sauce is nice ant thick.

Serve the curry with rice and fresh coriander.