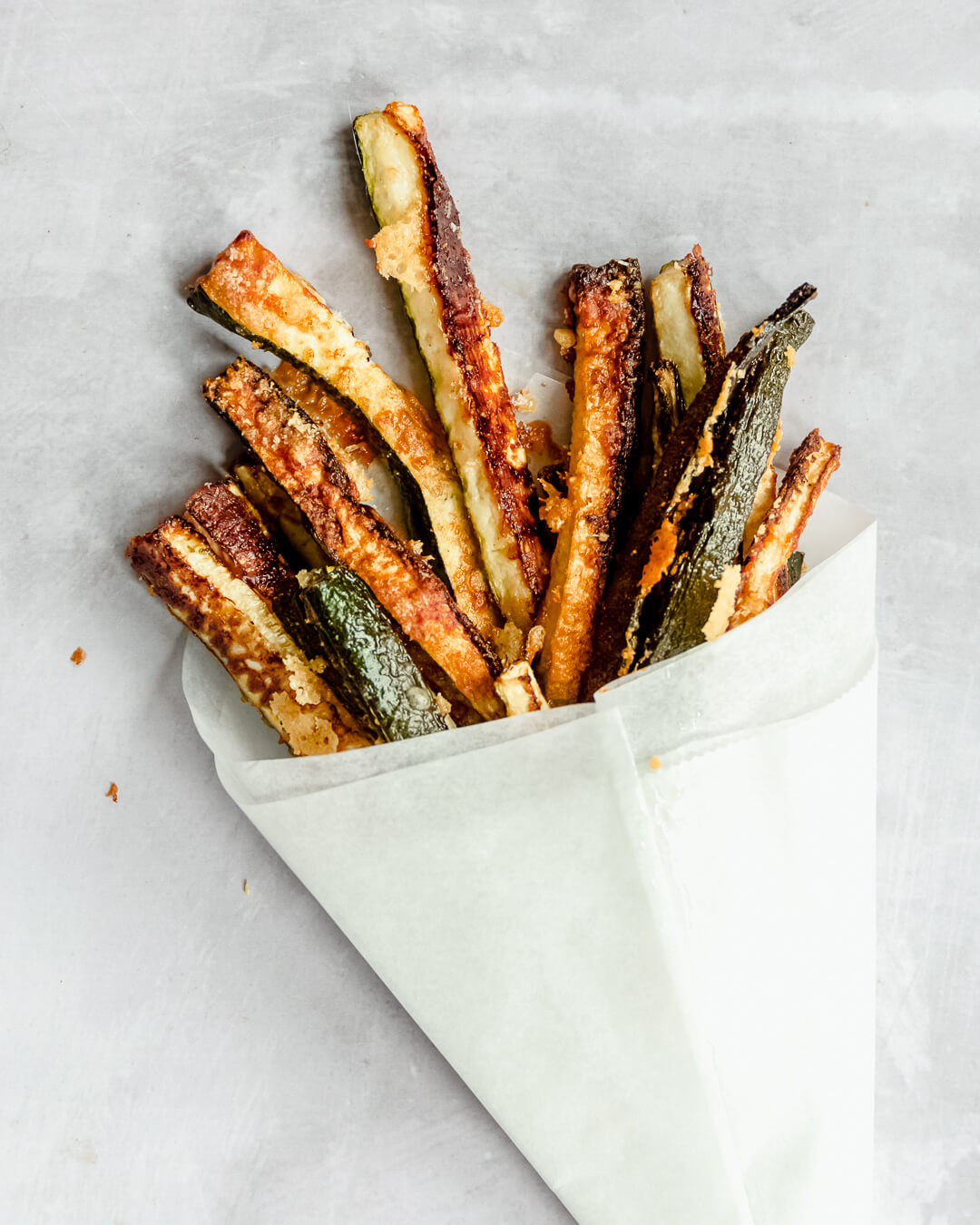 Weekend are for relaxing and snacks, am I right. Snacks can get a bit tricky if you're eating lowcarb or want to lose some weight.
I usually just swap my lunch for the snacks so that helps a lot but adding vegetable is even better. These zucchini fries are crunchy in the outside and soft inside and just very yummy.
Zucchini
Zucchini is mild of flavour so you'll mostly just taste the Parmesan. Add some tzatziki as dip and you're good to go. You can find the tzatziki recipe here.
Zucchini fries
Zucchini fries with tzatziki
Ingredients
1

Zucchini

1

egg, raw

50

grams

Parmesan, finely grated

pepper and salt
Instructions
Preheat the oven to 220 degrees celcius.

Mix the parmesan with pepper and salt.

Wash the zucchini and cut in fries.

Coat each frie with egg first and then the parmesan. Make sure all sides are coated.

But them on a baking sheet and bake for 7 to 10 minutes per side. Serve immediately.